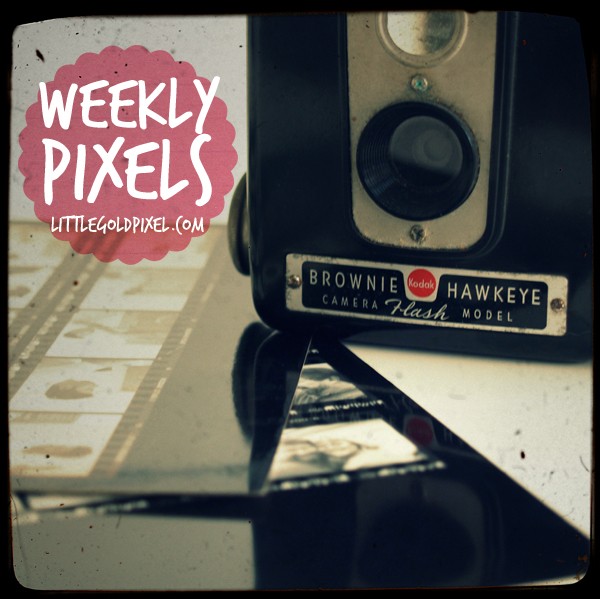 This is an update in my Weekly Pixels series, a weekly photo project for managing my family's digital files in lieu of printed photos. At the end of the year I will create a yearbook out of my images. Here's what the third week of January looked like for us.
Finding paints we didn't know we had! Naturally we had to test them out to make sure they worked.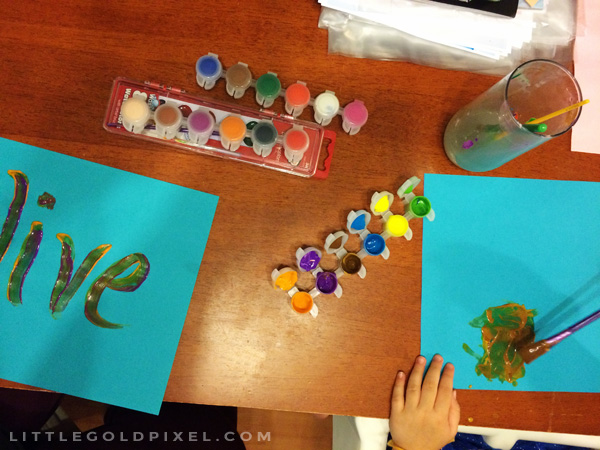 I made a giant bowl of guacamole. It didn't last long between the three of us.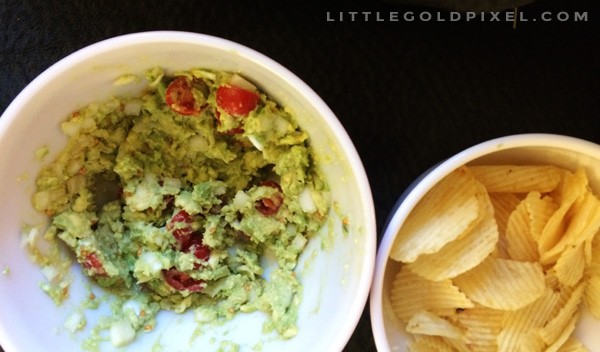 We had to stay in a hotel while our condo was tented and fumigated. It's always interesting to put a small child to sleep in the same room you're awake in.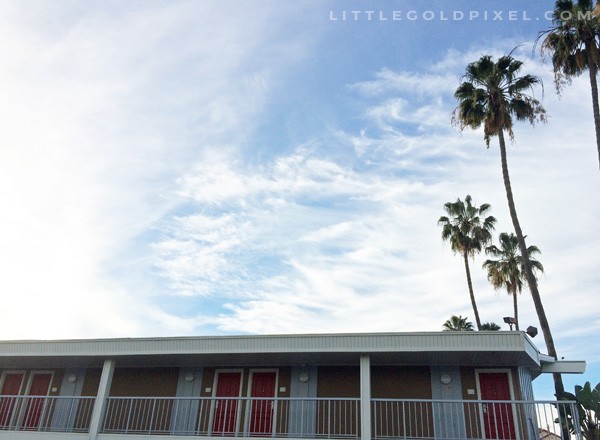 Here I go again with my office sunset photos.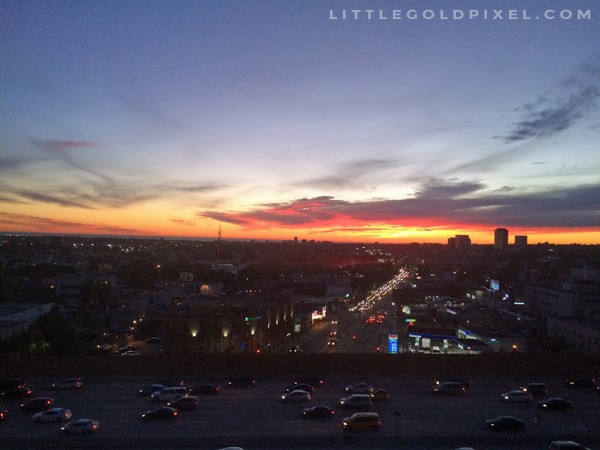 I have absolutely no recollection of taking this photo, so of course I had to keep it.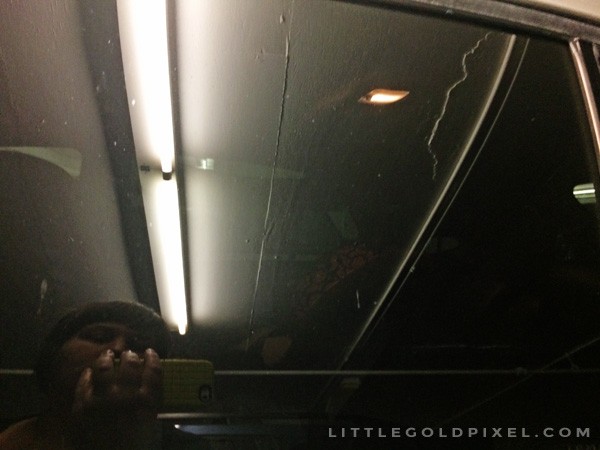 Glitter on the ground.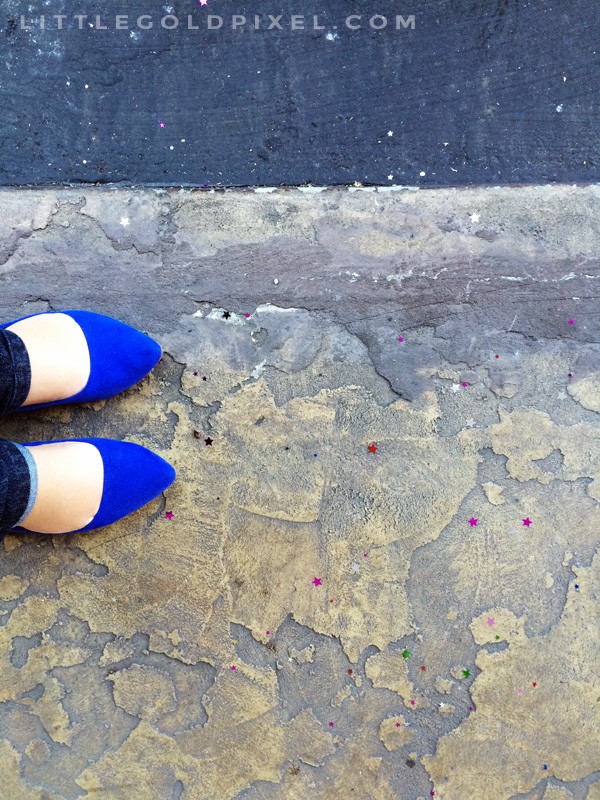 When I cleaned out my purse, I found duplicates of everything.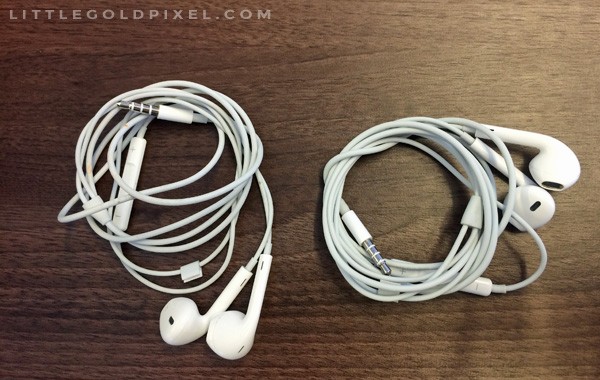 Friday afternoon Starbucks run = NECESSITY.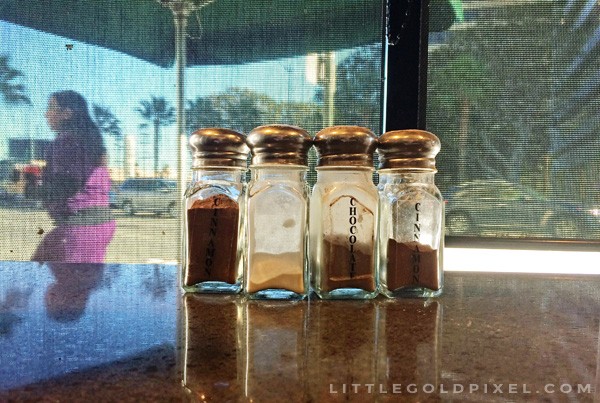 Saturday morning coffee at our usual spot, so Alexa could climb on the patio furniture with minimal onlookers…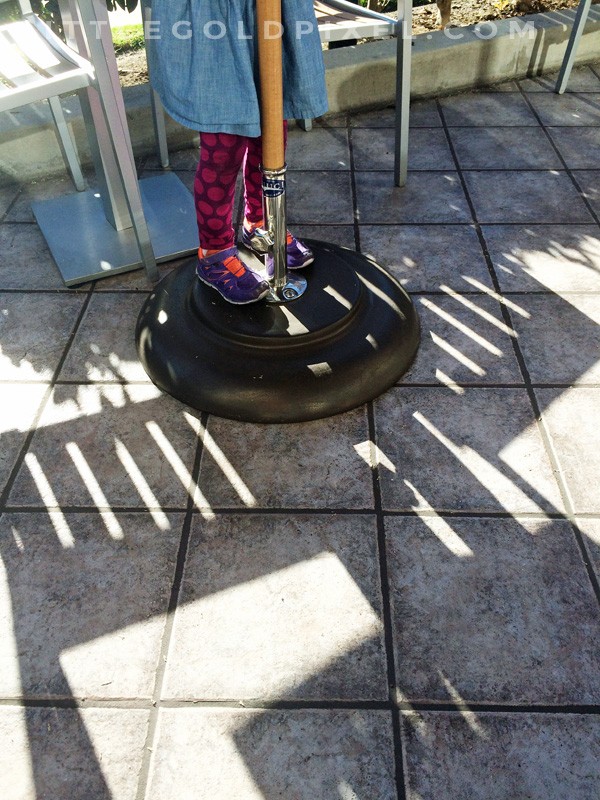 … And find foliage to bestow upon me.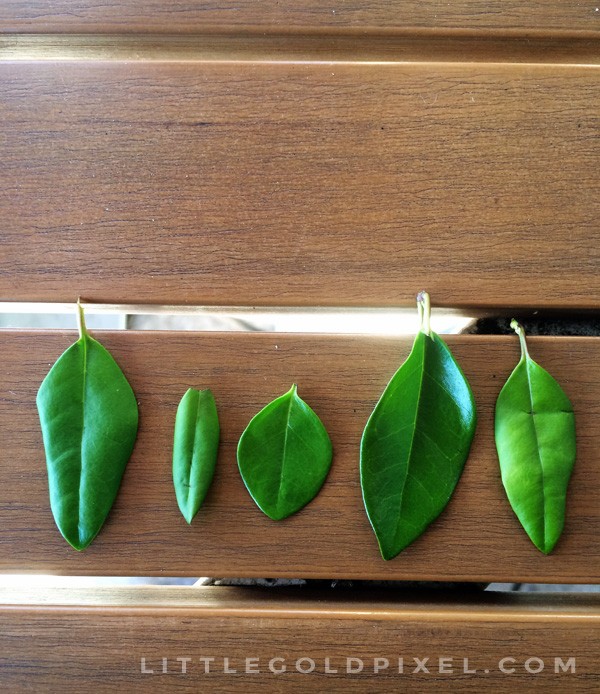 Then we went to the park, where H and I sat on the wet grass while our kid made fast friends with a girl she called "Hey Little Girl."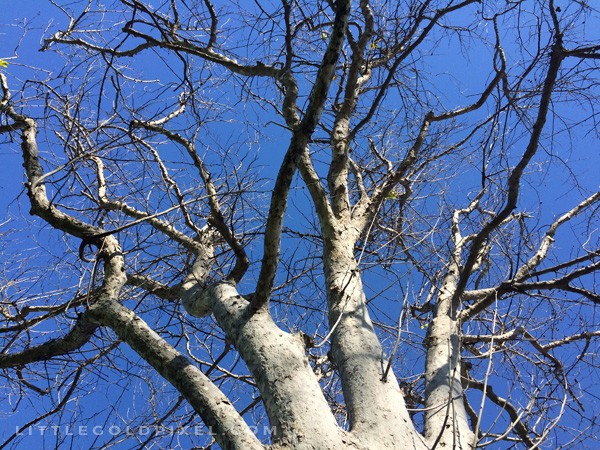 I'm starting to appreciate how awesomely stylized those Batman episodes are. Consider this all-pink scene: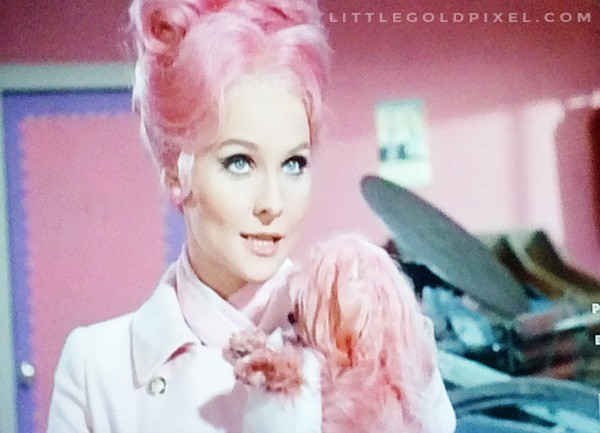 Alexa tried to rip off H's head with her natural martial arts skills.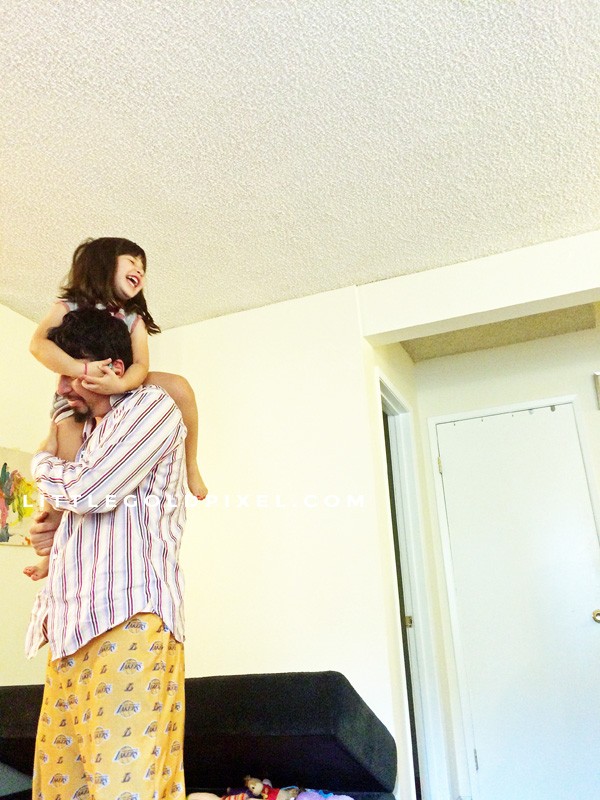 She begged me to play in her room. When I entered, it was in shambles. But hey! She let me braid her hair.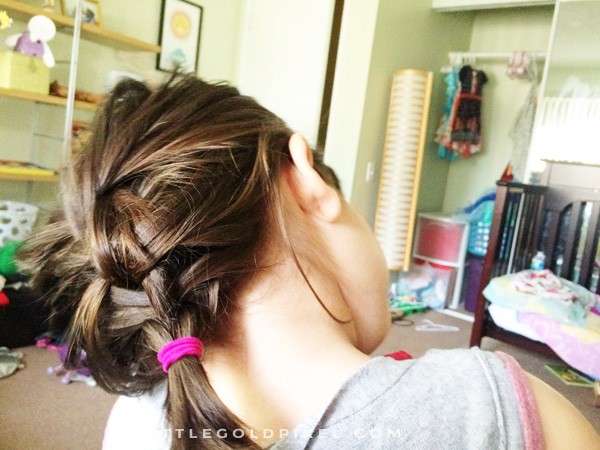 But then she shook it out and dressed up like Ariel instead.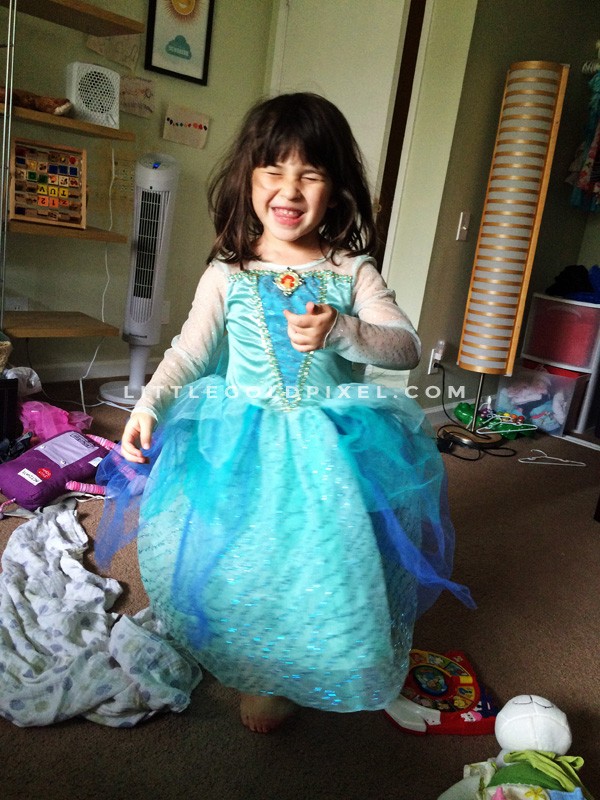 And I started designing a few minimalist/retro printables. I reopened my Etsy store and put a few in there at $5 each (they're instant downloads).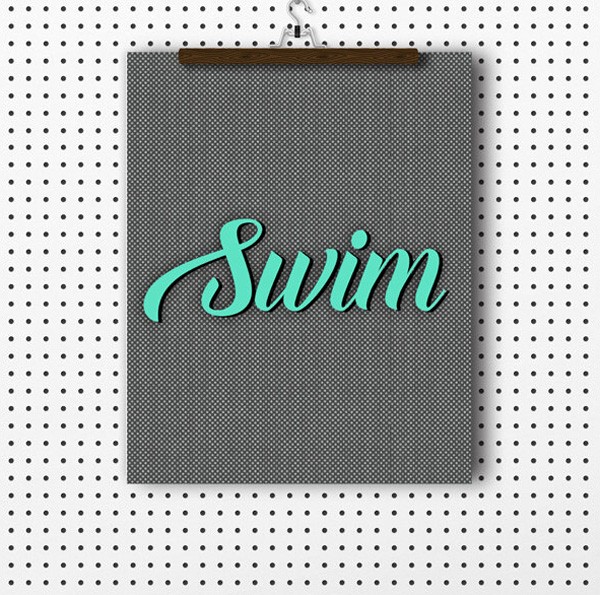 Are you doing a photo project this year? If so, link in the comments so I can follow along!
P.S. Past photo projects: 2012, 2013, 2014
P.P.S. Follow me on Instagram for more photos.