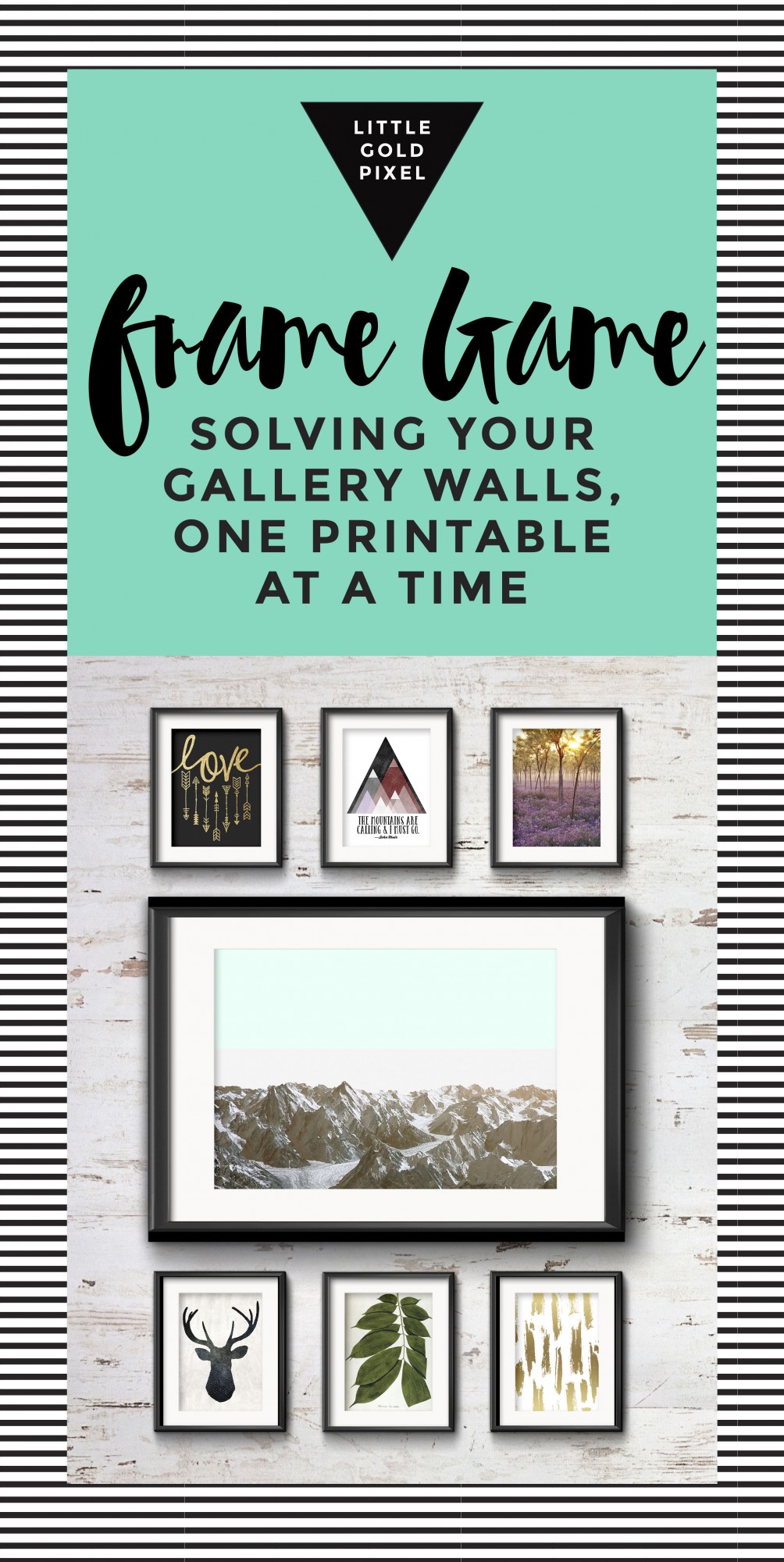 Frame Game is an occasional series in which I take readers' gallery wall requests and find art that fits their personalities. Click here to see past Frame Games.
Today's wall was inspired by Molly, who is looking for ideas for her master bedroom.
The rest of the house has a cabin feel. Molly's husband built most of the furniture, and they both really dig their woodsy vibe. She wants to continue in the same vein in the master bedroom — with perhaps a slightly softer touch.
In her own words:
"90% of our home looks GREAT but our master bedroom has always, always been a disaster. There's definitely a "style" but beyond the bedding and the one dresser & nightstand matching that's about it. Since we move so much with my husband being in the Army, it's like we want the more lived in parts of the home to be set up & cozy first and our bedroom has always fallen by the wayside."
"Our bedroom has always fallen by the wayside."
Molly also asked for a gallery wall that forms a perfect square and incorporates shades of plum, gold and chocolate brown.
Frame Game: Cozy Rustic Vibe for a Cabin Gallery Wall
Well then. First things first: I didn't end up with a square. I ended up with rectangles. I hope this is OK, Molly!
I really liked the idea of a super large, horizontal piece of art to anchor the wall, with smaller identical vertical pieces flanking on top and bottom to create the rectangle. You could always break away either the top or bottom row of smaller frames to create the square.
The main thing I wanted to convey was a modern rustic vibe, mixing in a few patterns and minimal elements to soften the cabin vibe a little for the master bedroom and to keep the outdoorsy art from getting too kitschy.
I put together two gallery walls because I was having so much fun, and I didn't want to stop.
To download these printables, click on the links below the roundup to go to the original download pages.
Option No. 1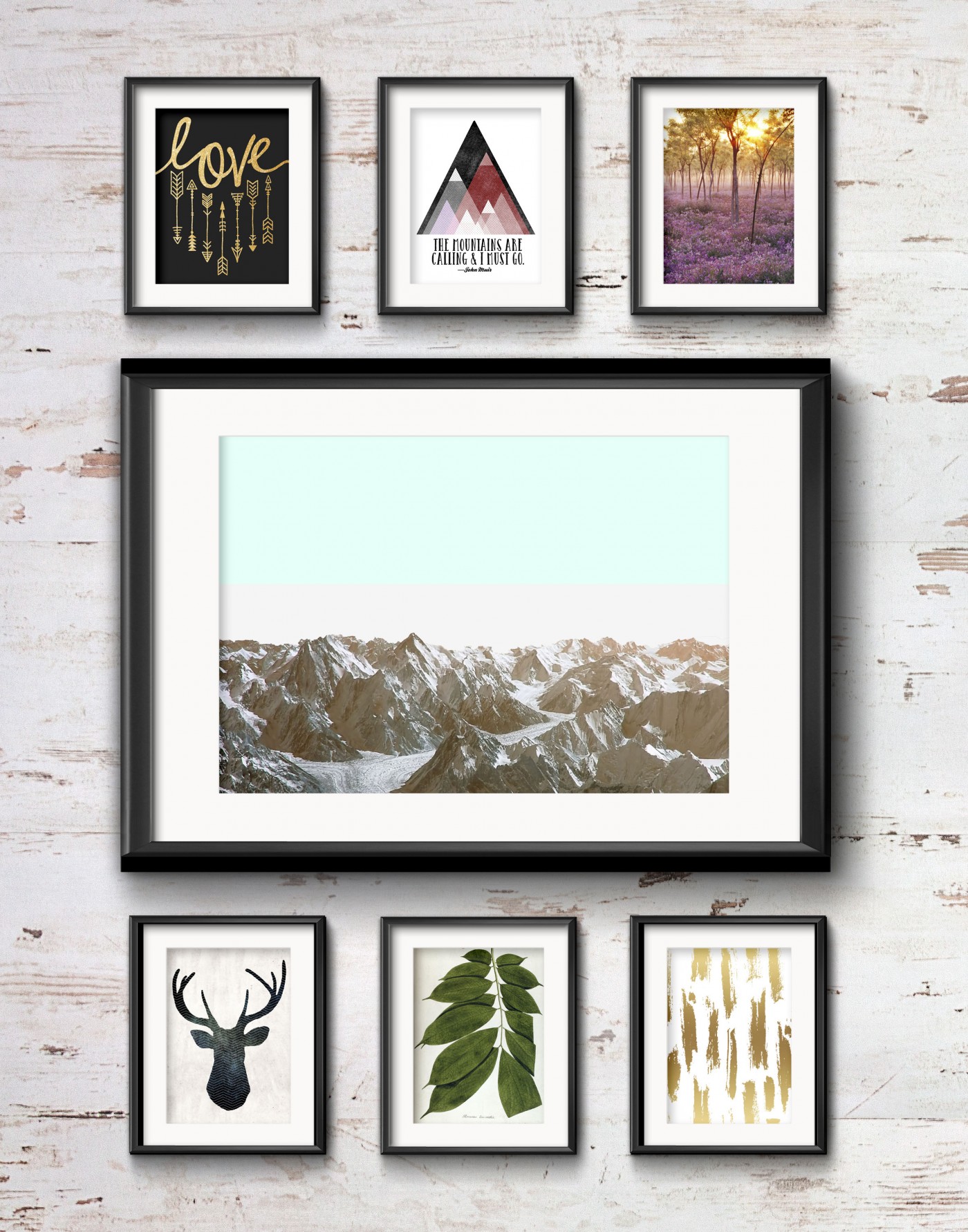 Love Arrows • The Mountains Are Calling • Purple Woods • Blue Mountains • Stag Head • Botanical Print • Gold Brushstrokes
Option No. 2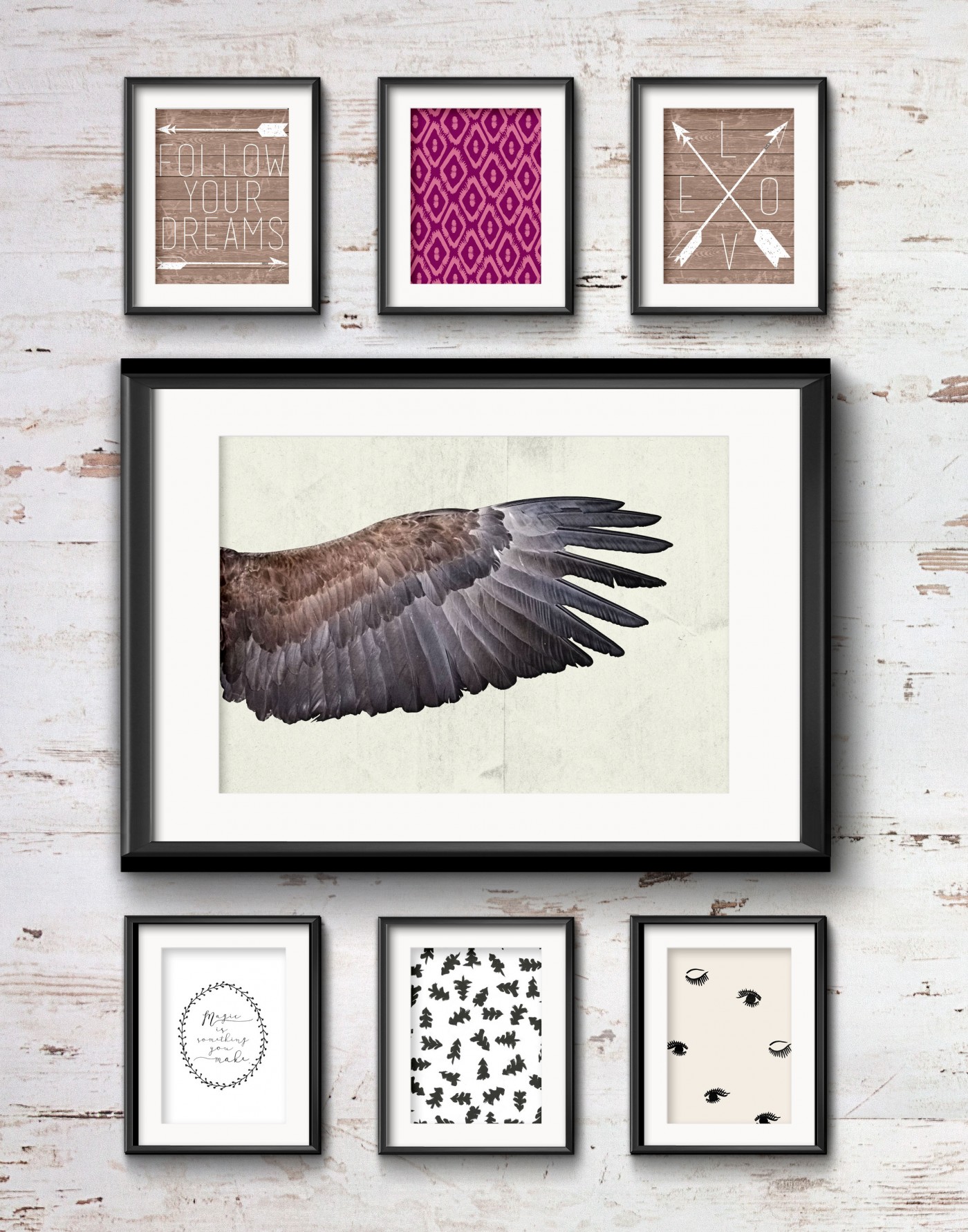 Follow Your Dreams + Love • Purple Diamond Pattern • Wing • Magic Is Something You Make • Tree Pattern • Twiggy Eyes
If You Wanna Splurge
Sometimes, no matter how long you search for the perfect free printable (hey, it might still be out there!), there comes a time in every curator's life when you simply must pay for good, quality art. Please do. I believe in supporting artists!
This is what I'd buy for Molly. A heartwarming print from Femme Nouveau. I figured that, being an Army family, the idea of a moveable "home" would be poignant.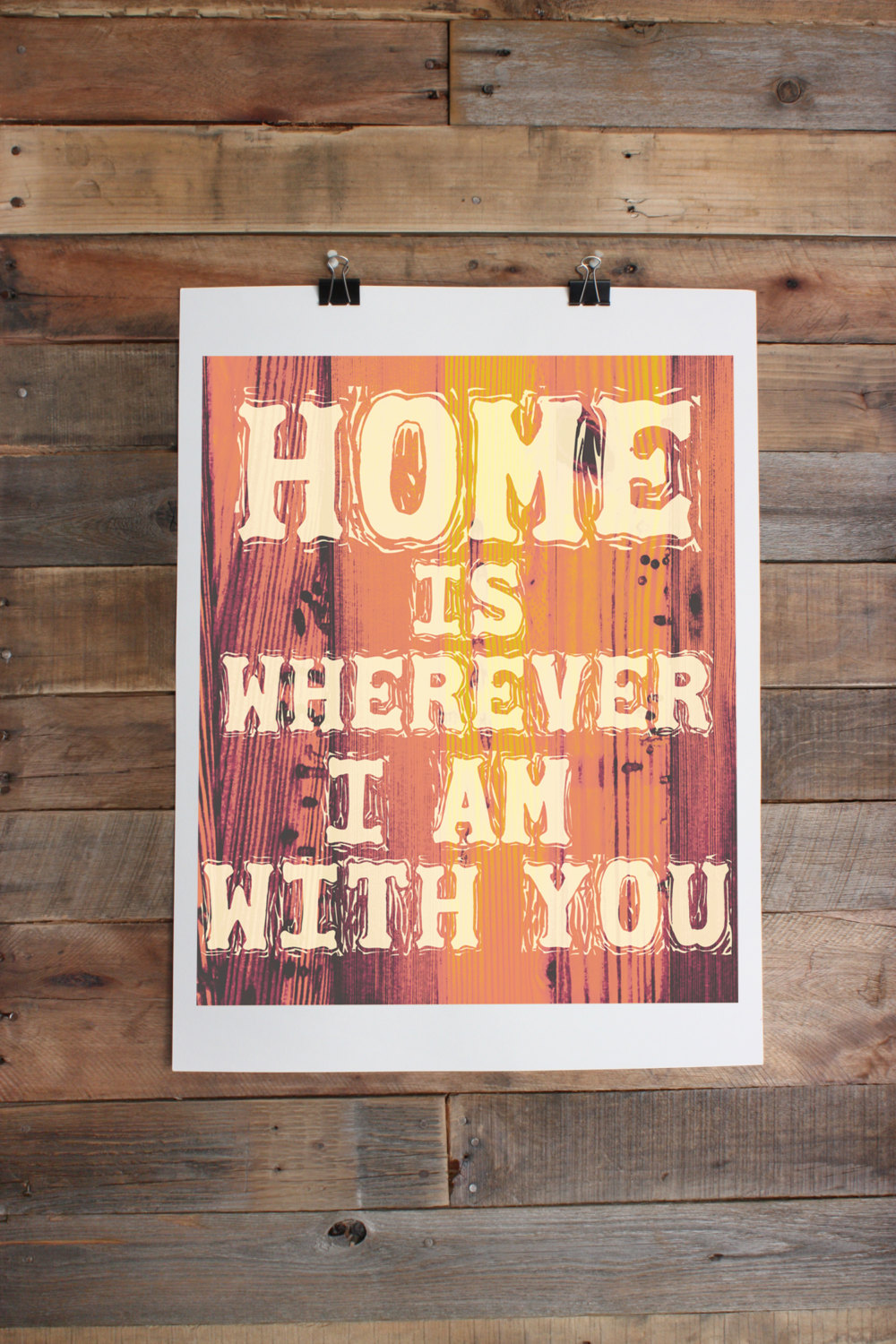 Also, because she mentioned being a Rocky fan, I can't help but point to this amazing rustic Rocky art. Rocky fans, take note!
Interested in being featured on the Frame Game?
Since I've started rounding up free printables, I've received a lot of emails seeking help with various dilemmas you have in your homes.
Use this form in the comments below (or email me) to indicate what mood you're trying to set, and look out for future installments on the blog.
Name (first name only is fine):
Website (if you have one):
Which room in your house do you want to decorate?
Tell me a little about the person this room belongs to (likes, dislikes, special requests):
Tell me this person's favorite movies, books, music:
Any additional info:
---
P.S. The frames featured in this post are mockups. Check the individual download pages for details on ideal image size. Want to print something huge but it's sized at 8×10? Consider a larger frame with a mat. (Example here.)
Get Your Free Design Whiz Kit
My TOP 10 tools to boost your design creativity & confidence!