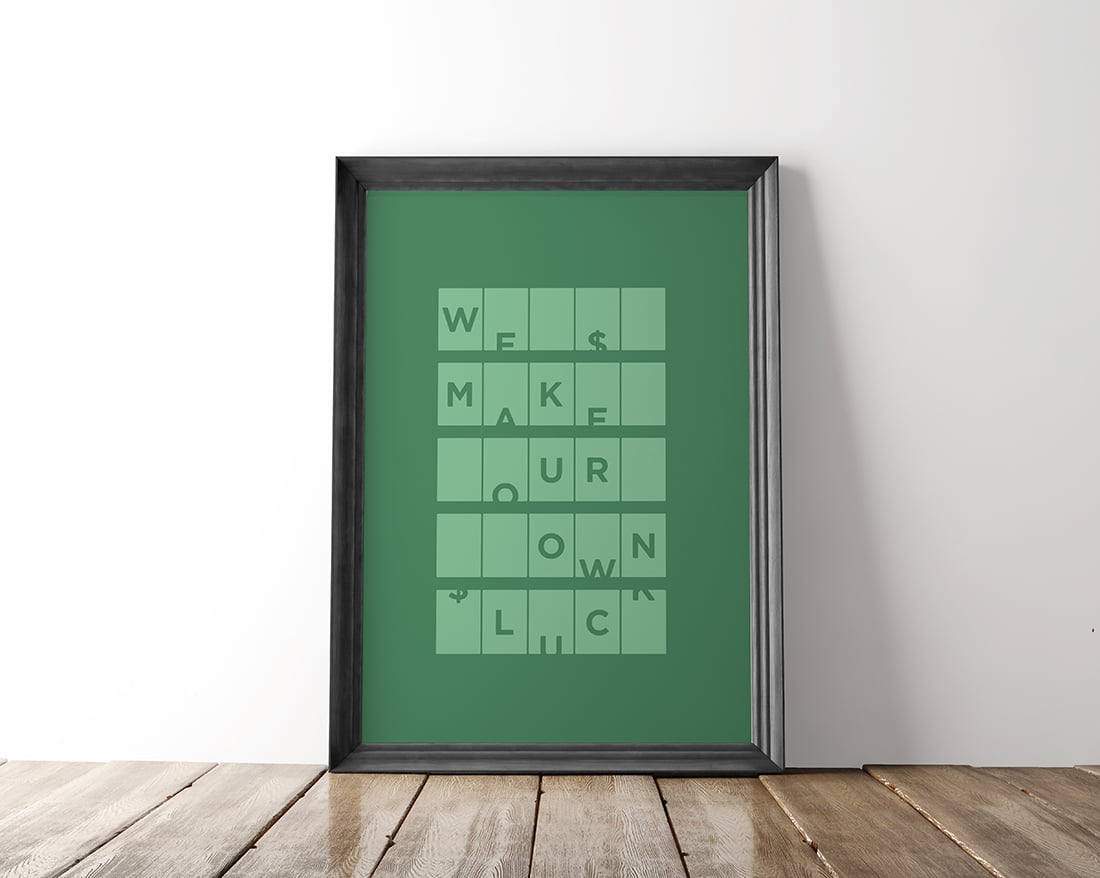 I knew I wanted to make a luck-related free St. Patrick's Day art printable for you, but I also knew I didn't want to use any of the following: shamrocks, leprechauns, pots of gold. Not that there's anything wrong with those things.
It's just that I have a kindergartener who will happily provide plenty of art from school in this vein, so I wanted to skew more … sophisticated.
Then I came across this free for commercial use font by Simon Stratford called Get Lucky. It was rather fortuitous. Dare I say lucky?
What's not to love about this? It's simple, it's elegant, it looks like a motherlovin' slot machine.
Enjoy!
Free St. Patrick's Day Art Printable / We Make Our Own Luck
Art is a high-res 8.5×11 PDF. For personal use only. This version contains a Little Gold Pixel watermark. Watermark-free version in larger sizes and different shapes is available in the shop.
Tools: Get Lucky typeface, Illustrator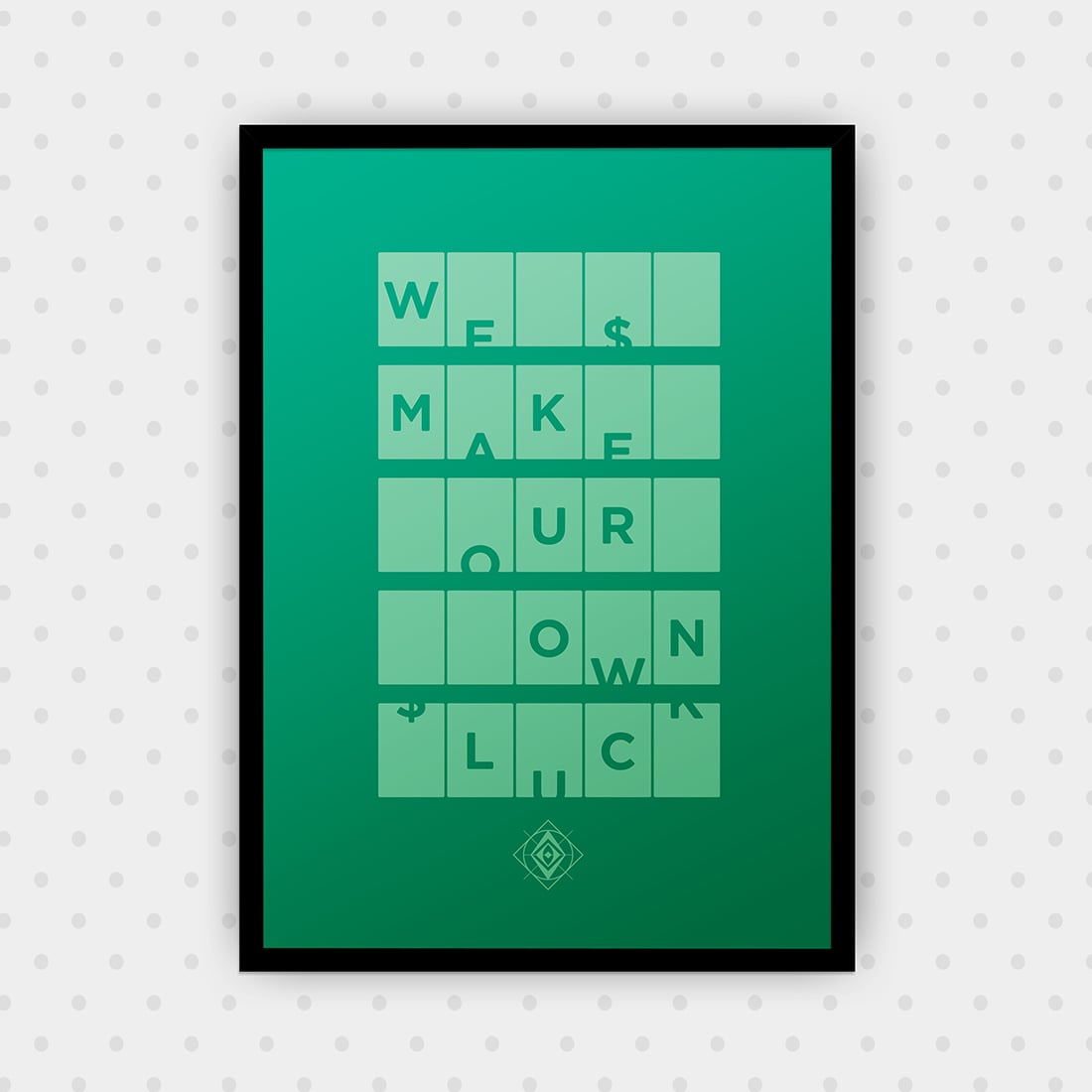 Download Free Version
Download from Shop
Download from Etsy
Bookmark for later: