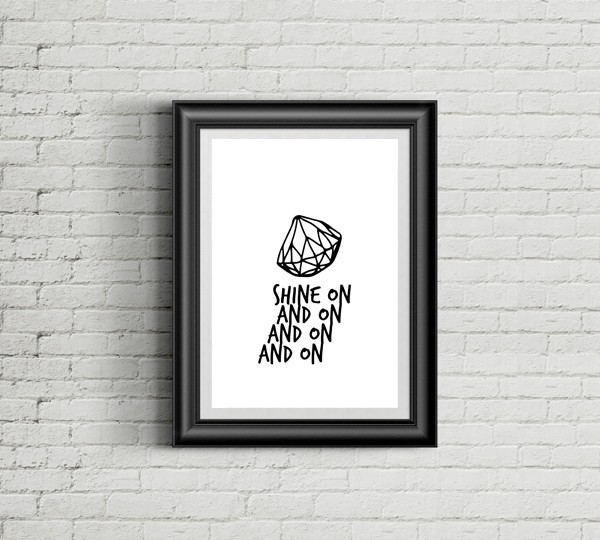 Have you ever lost a gem that is super precious to you, like, say, your diamond wedding ring?
And have you ever searched high and low, all over your house, looking in vein for this wedding ring only to come up empty?
And have you ever thought long and hard about the last place you left it, which was a really really really obvious place, and start to wonder whether you're losing your mind?
And have you ever kinda-sorta suspected your daughter of plucking up the ring during playtime and hoarding it in a super secret location of her own choosing, only for her to grow exasperated with your line of questioning by rolling her eyes and saying, "I haven't seen it, ugh"?
And have you ever had that fleeting fear that your daughter might've tossed it in yesterday's garbage instead (it has happened before with remote controls, so it's not so far-fetched)?
And have you ever had an amazing husband who says, "Don't worry. It'll turn up. If not I'll buy you another one"?
He's a keeper.
And yes, while I've been losing my mind over my lost ring, I've also had Instant Karma (it's gonna get you) on my brain for the past few days. Hence our free printable today:
Shine On Free Art Printable
High-res PDF in 8×10 format, easy to print on 8.5×11 paper.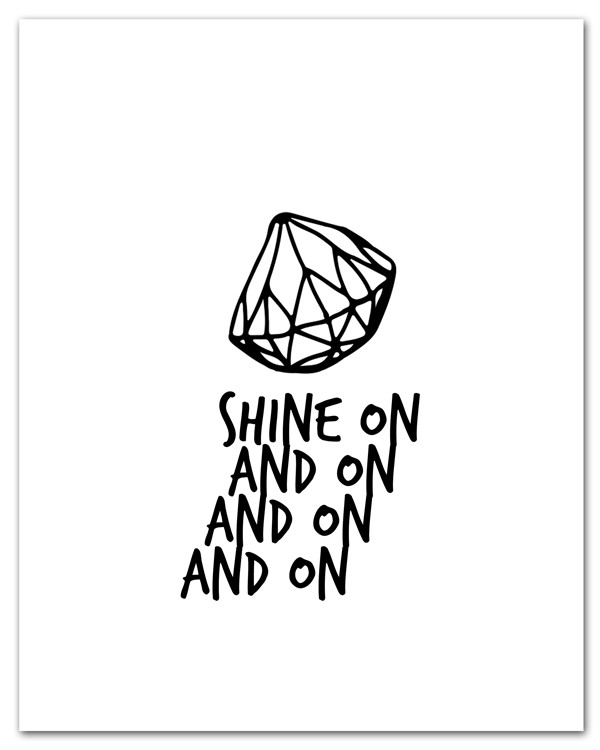 THE FINE PRINT: As always, play nice. For personal use only. Share with friends. Tag @littlegoldpixel on Instagram so I can see the printable in action.
P.S. More freebies!