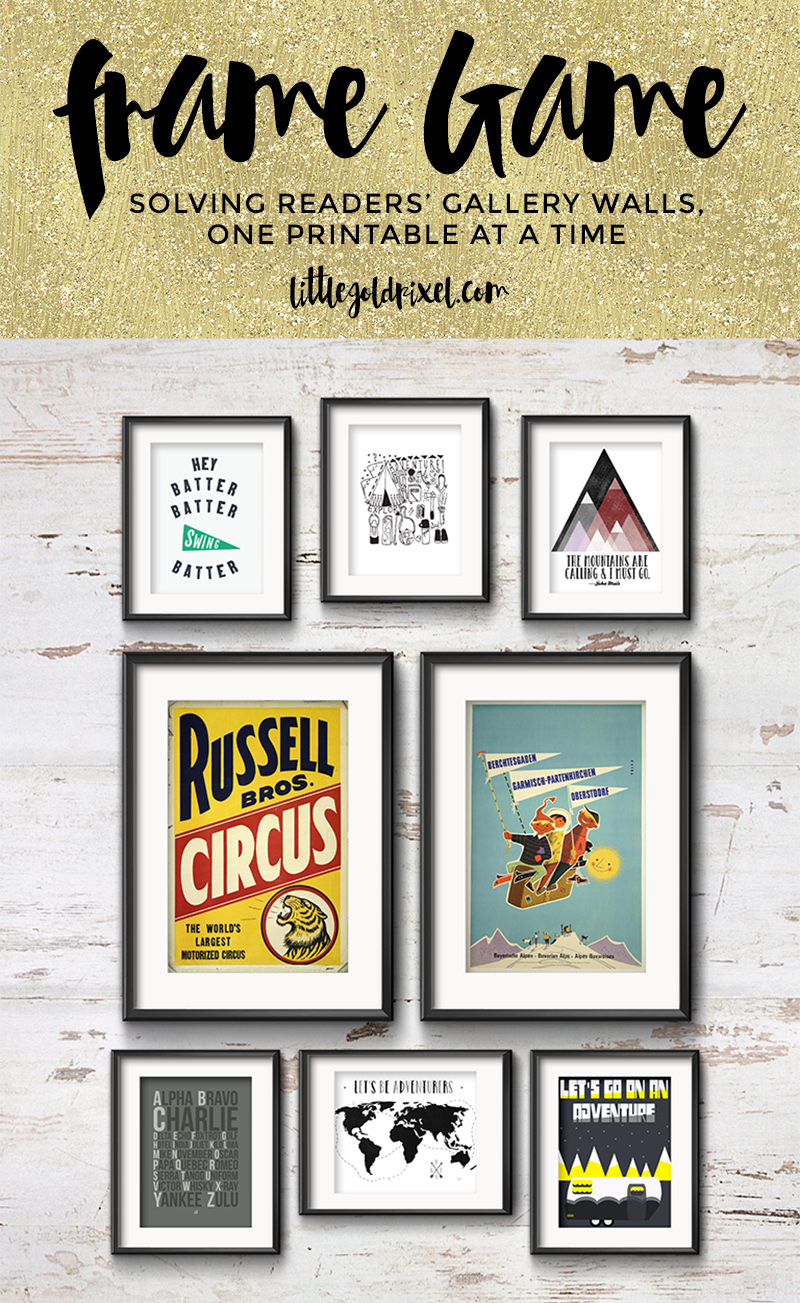 This is the first installment of a new occasional series that I'm very excited about. It's called Frame Game.
You see, since I've started rounding up free printables (the first time, the second time, the third time, the kids time, the kitchen time), I've received a lot of email seeking help with various dilemmas you have in your homes.
Finally it dawned on me. What if I took your specific requests, did some research, and showed you some possibilities here on the blog?
In my last newsletter (are you a subscriber?) I introduced this idea, and it was a hit. I have several walls to design now, and I've been busy combing the Internet for the perfect art.
Today's wall was inspired by Kaitlyn, who is decorating for her 5-year-old son, Gavyn.
In Kaitlyn's words:
Gavyn is a true adventurer with an exceptional imagination! As he is mastering his letters — identifying ones he is familiar with is totally exciting. He has no real theme, just mild colors and bare walls. We are leaning towards a more modern, simplified essence.
I really wanted to build off the "adventurer" theme for Gavyn and keep the color palette clean and modern but with a bold pop of color. When I found these free vintage posters (at 13×19 size, you'll likely need to outsource your printing), I knew we had a good centerpiece.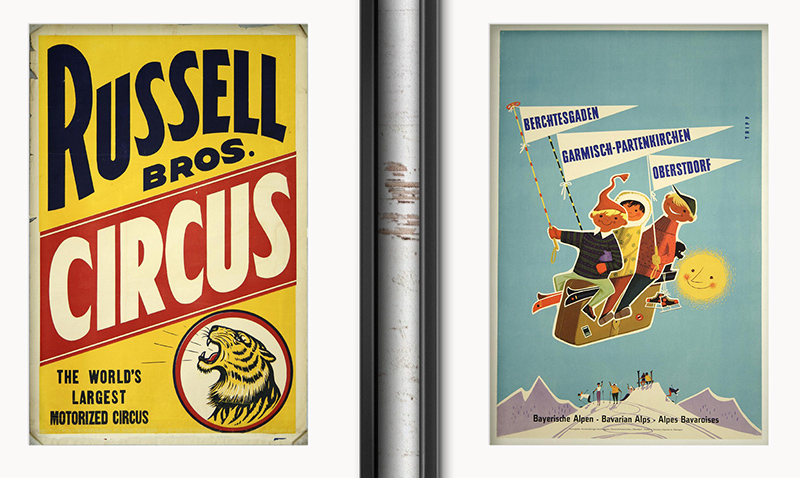 I drew on tones from these posters for the rest of the collection, keeping everything in the same color palette: Yellow, red, blue, B&W. But mostly B&W.
Gavyn is learning his letters, so what better for a little adventurer than to master his NATO phonetic alphabet, something that should intrigue and delight for years to come.
Another one of my favorite pieces is the "Hey batter batter swing batter" printable because I can't help but hear it as said in Ferris Bueller's Day Off. If there's one person who isn't afraid of a little adventure, it's Ferris, am I right?
To download these printables, click on the links below to go to the original download pages.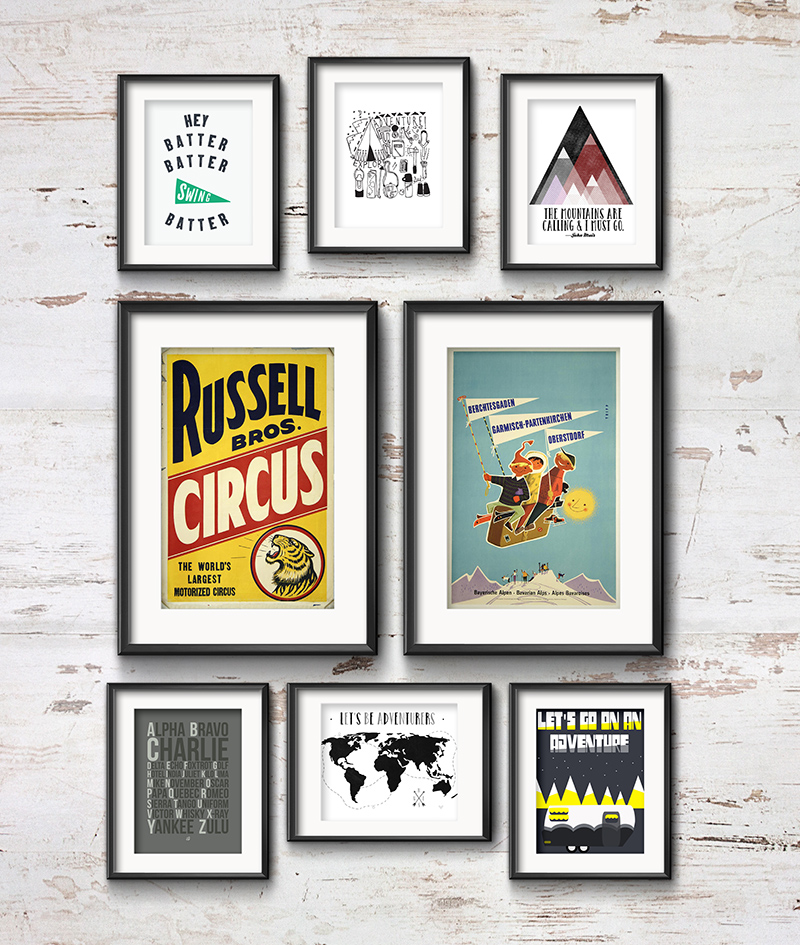 Hey Batter Batter Swing Batter /// Adventure /// The Mountains Are Calling
Russell Bros. Circus Poster /// Bavarian Skiing Poster
Alpha Bravo Charlie /// Let's Be Adventurers /// Let's Go On an Adventure via Black and White Obsession
---
Interested in being featured on the Frame Game?
Use this form in the comments below (or email me) to indicate what mood you're trying to set, and look our for future installments on the blog.
Name (first name only is fine):
Website (if you have one):
Which room in your house do you want to decorate?
Tell me a little about the person this room belongs to (likes, dislikes, special requests):
Tell me this person's favorite movies, books, music:
Any additional info:
---
P.S. More free printables for kids rooms.
P.P.S. The frames featured in this post are mockups. Check the individual download pages for details on ideal image size. Want to print something huge but the highest it goes is 8×10? Consider a larger frame with a mat. (Example here.)