A moment, if you will. Today is my daughter's fifth birthday. Half a decade.
When we brought her home from the hospital, we were kind of amazed that we could leave just like that. No certifications, no real experience to speak of. And yet, we were tasked with keeping this tiny human alive. It was such an honor, and so so scary because our baby was so fragile and couldn't tell us what she wanted.
We were pantomiming around like Marcel Marceau for the first year of her life, which is fine if you're Marcel Marceau, but I'm not.
Now that she's able to tell us in exact detail what she wants and when she wants it, I'm sometimes in awe of her choices.
For her birthday today, for the second year in the row, she deliberately chose a frilly pink princess costume to wear to school, complete with a tiara and a medal around her neck that says "winner."
I set about looking for these fairy tale printables as a way of time-capsuling this moment, when she wants nothing more than fairies, princesses, pinks and pastels. I think she'd love it. I hope you do, too.
20 Free Fairy Tale Printables for Kids' Rooms
Click on the links below the images to go to the printables' individual download pages.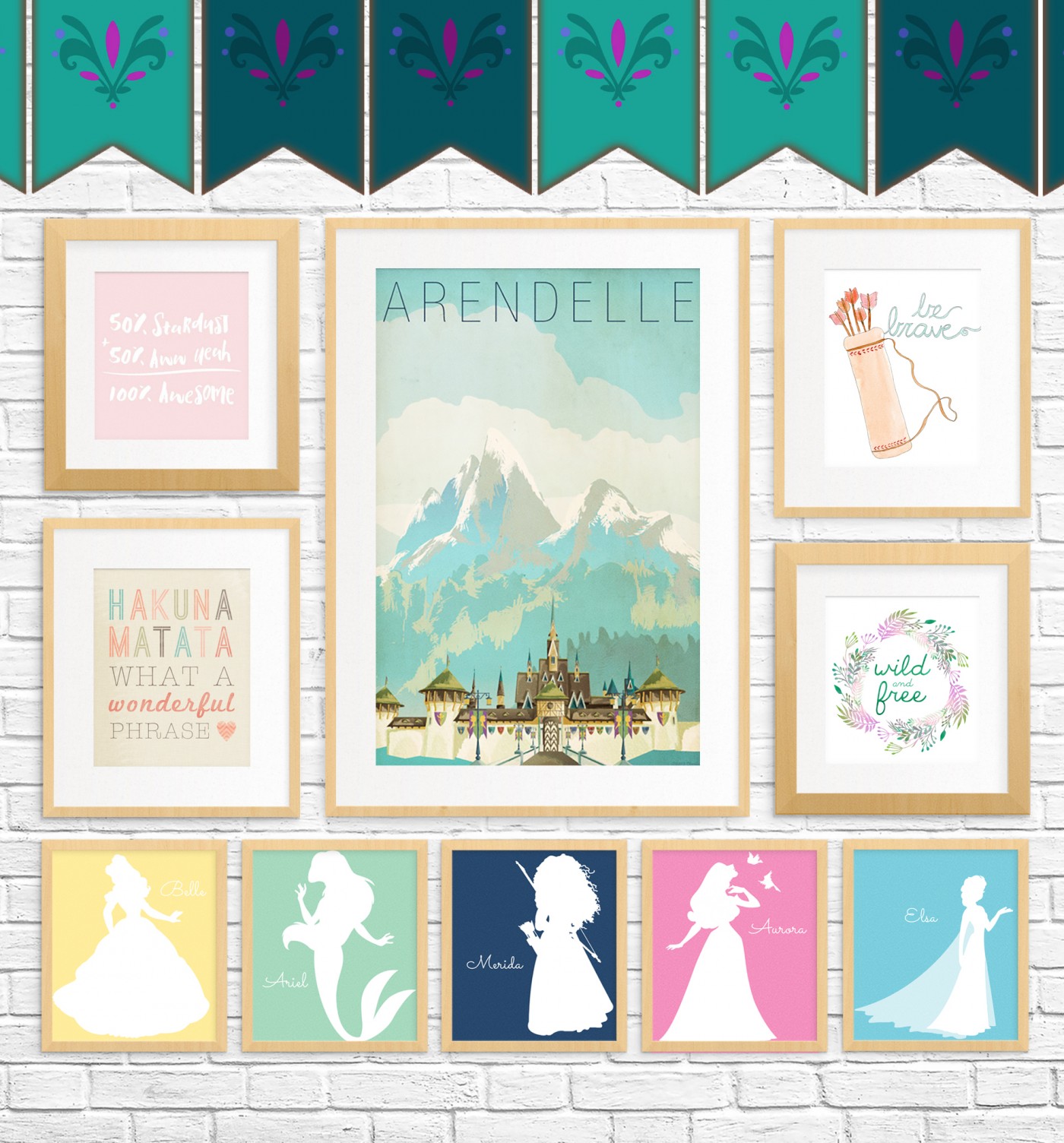 Frozen banner (other designs, too!) • Made of Stardust • Arendelle Frozen poster (+ several other designs) • Be Brave • Hakuna Matata • Wild and Free • Princess silhouettes (+more)
I'm in love with the vintage-style Disney travel posters. You just exchange your email for the files, and they're well worth it. In fact, it's my next project: to print out the Arendelle poster above and hang it in my daughter's room.
Speaking of free things in exchange for an email, have you signed up for my mailing list?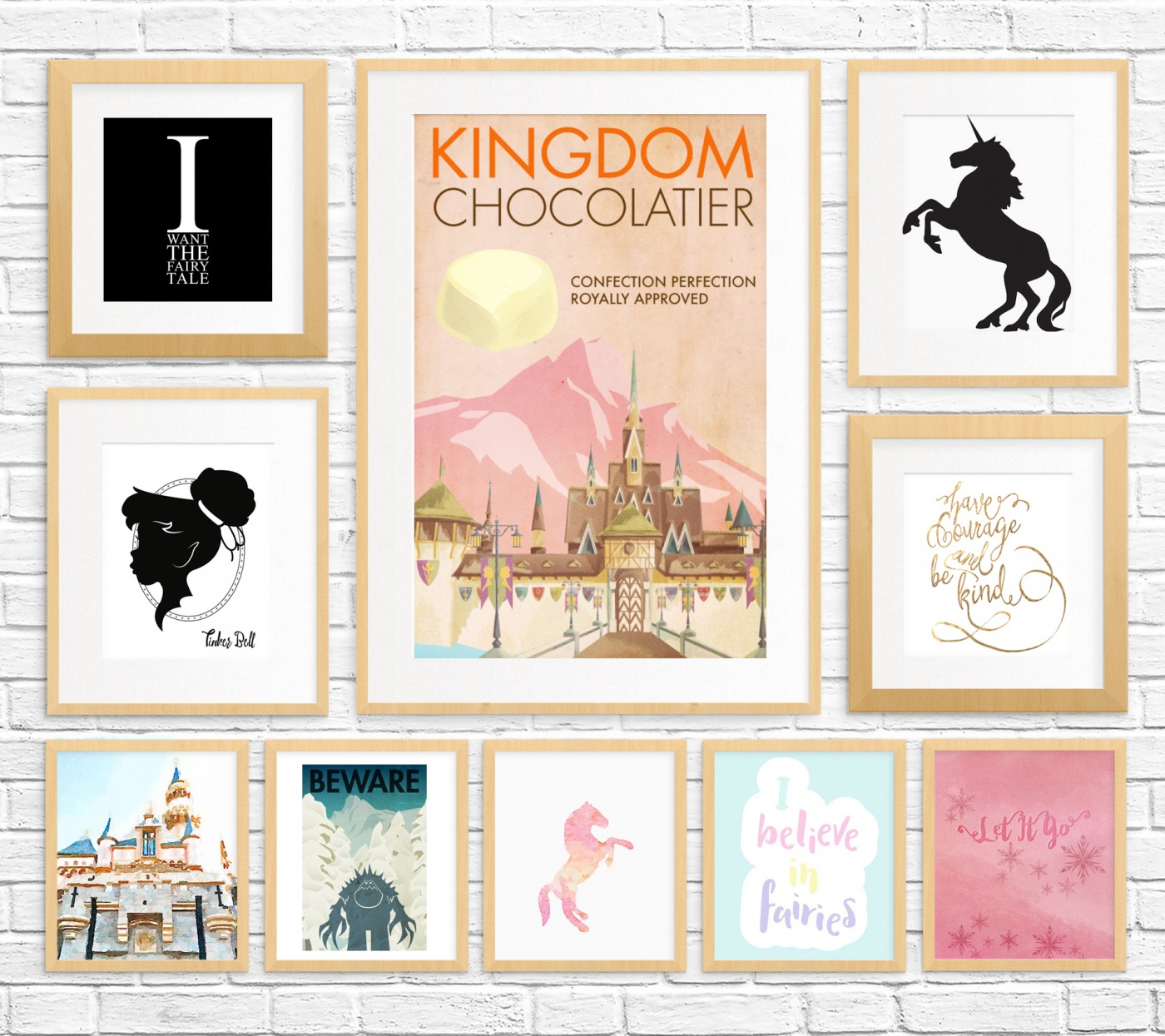 I Want the Fairy Tale • Kingdom Chocolatier poster (+ more Frozen posters) • Unicorn • Tinker Bell (+more) • Have Courage and Be Kind • Cinderella's Castle • Snow Monster (+ more Frozen posters) • Watercolor Horse • I Believe in Fairies • Let It Go
---
P.S. More freebies. More children's printables. And why we love fairy tales.