Today I'm going to share some First Day of School printable signs.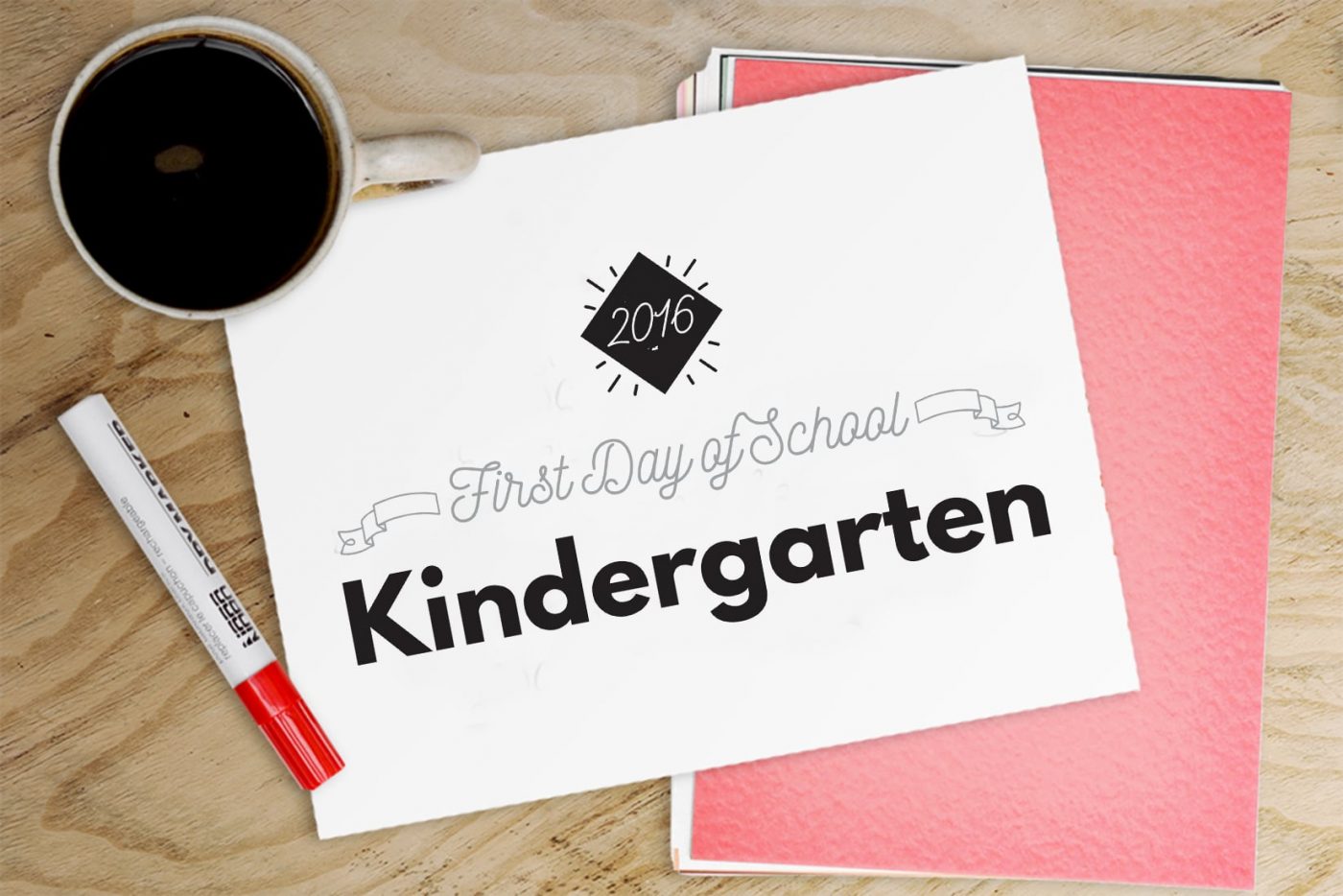 Yes, it's that time of year again.
The time of year in which kids dress in brand-new fall clothes when it's 100 degrees outside.
When every parent makes said kids hold up First Day of School signs.
When said kids awkwardly grimace whilst standing with the signs in the driveway because it's so early that it's still dark outside.
I know it's the time of year for these things because I have a kid who starts kindergarten on Tuesday.
What?!
I'm not sure how we got here. I mean, I know how we got here. Time marches on, and I have the random gray stray hair to prove it. It's just that kindergarten snuck up on me.
We had a routine, a very comfortable preschool routine with teachers and kids we liked, and then all of a sudden she graduated from preschool. At the same time, Facebook began reminding me that, hey, remember when your kid was a newborn 5 years ago today?
Unacceptable!
Because of this, I may have deleted Facebook off my phone. Facebook's crime? Being a smug jerk that dares remind me that it's First Day of School printable signs time.
So I made some signs. From preschool to kindergarten to senior in high school, it's all there.
Now it's up to you to make your kids hold one up at 6 a.m. while they're projecting major stink eye. I get the pleasure of doing this for the first time in a few days. Wish me luck!
First Day of School Printable Signs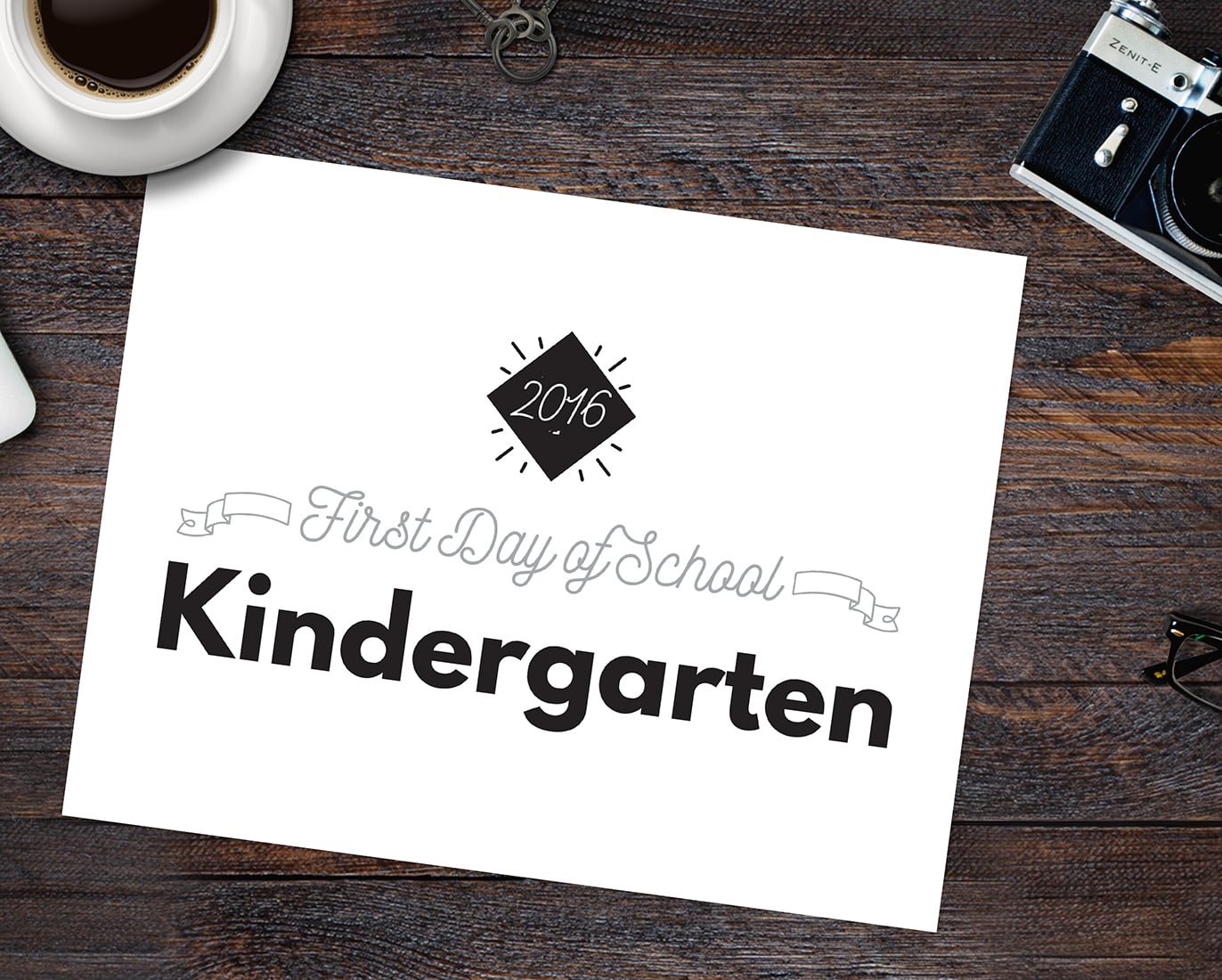 High-res PDF has 14 pages, one for each grade. PreK-12th grade. Signs will print on standard size paper (8.5×11). For personal use only. Not for resale or redistribution. Contact me if you have any questions concerning usage.
Don't forget to tag me on social media if you use these! Grumpy (and happy) overdressed students make me smile!
Fonts: Nickainley, League Spartan Bold
Tools: Illustrator
Download
Bookmark for later: