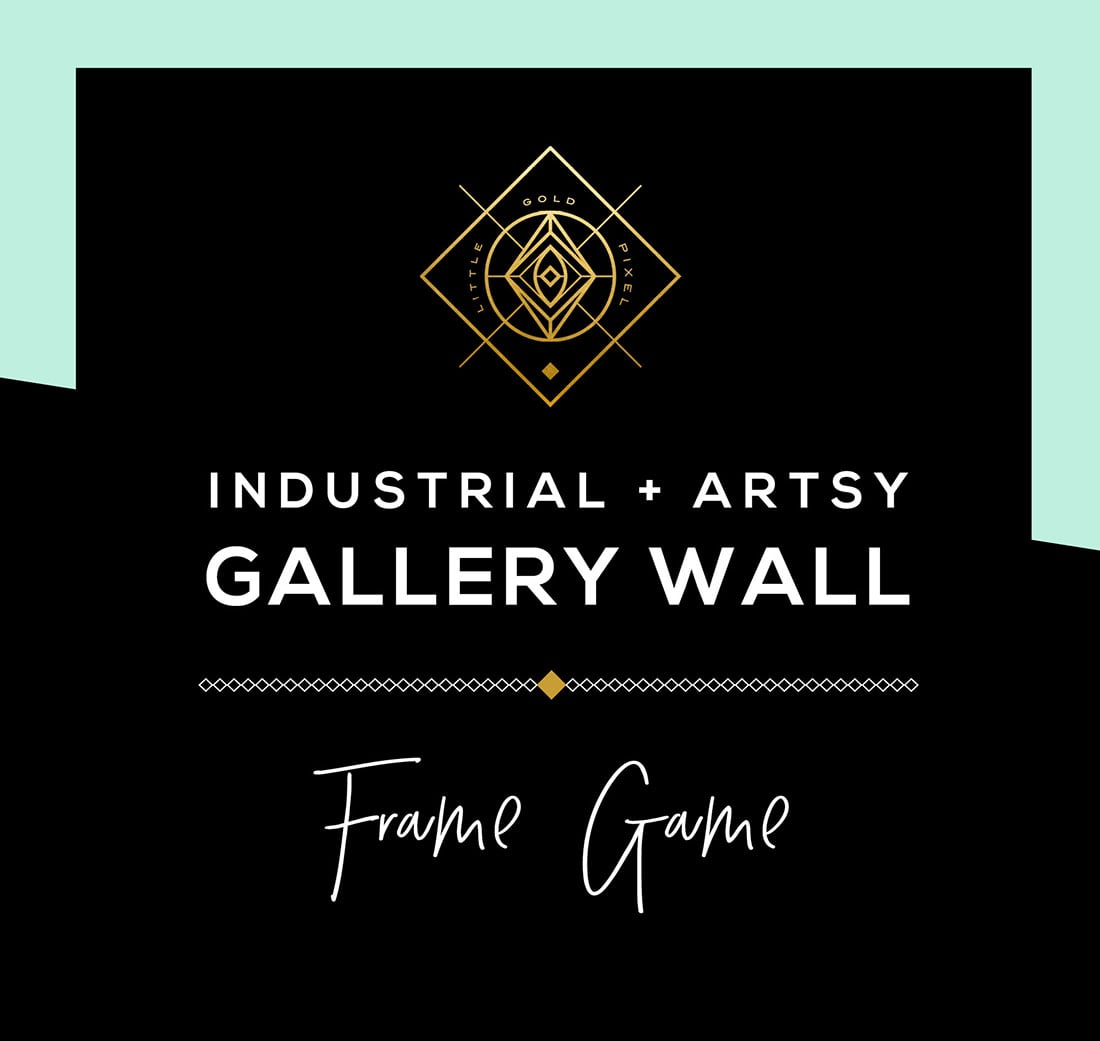 Frame Game is an occasional series in which I take readers' gallery wall requests and find art that fits their personalities. Click here to see past Frame Games.
Today's wall was inspired by Aimee, who is seeking inspiration for her craft studio.
She said that she, her husband and their 5 children are all either "geeky" or "artsy" types, or both.
Some of the specific loves she mentioned were Doctor Who, painting, abstract art, industrial chic and DIY projects.
Artsy Industrial Chic Gallery Wall Option 1
So, this wall sounds like fun, right? A little bit of structure (industrial) mixed with a whole lot of abstract (artsy).
I have no idea what Aimee's actual walls look like, but I am pretending she has exposed brick and metal light fixtures to channel that Industrial Chic mood she loves.
Aimee's craft studio needs to be a place that inspires her, with pops of bright color and subtle reminders of what she's there to do: CREATE.
This first option below calls on her love of paint, with the focal pieces being paint texture and paint spatter. I also bring in her love of Doctor Who with a clever Tardis pattern. Bruce Willis is there telling her to DIY Hard (gah I love this), and Picasso is telling her to imagine the possibilities. Some hexagons and circles add the industrial structure we're keen to balance in, and voila!
To download these printables, click on the links below the roundup to go to the original download pages.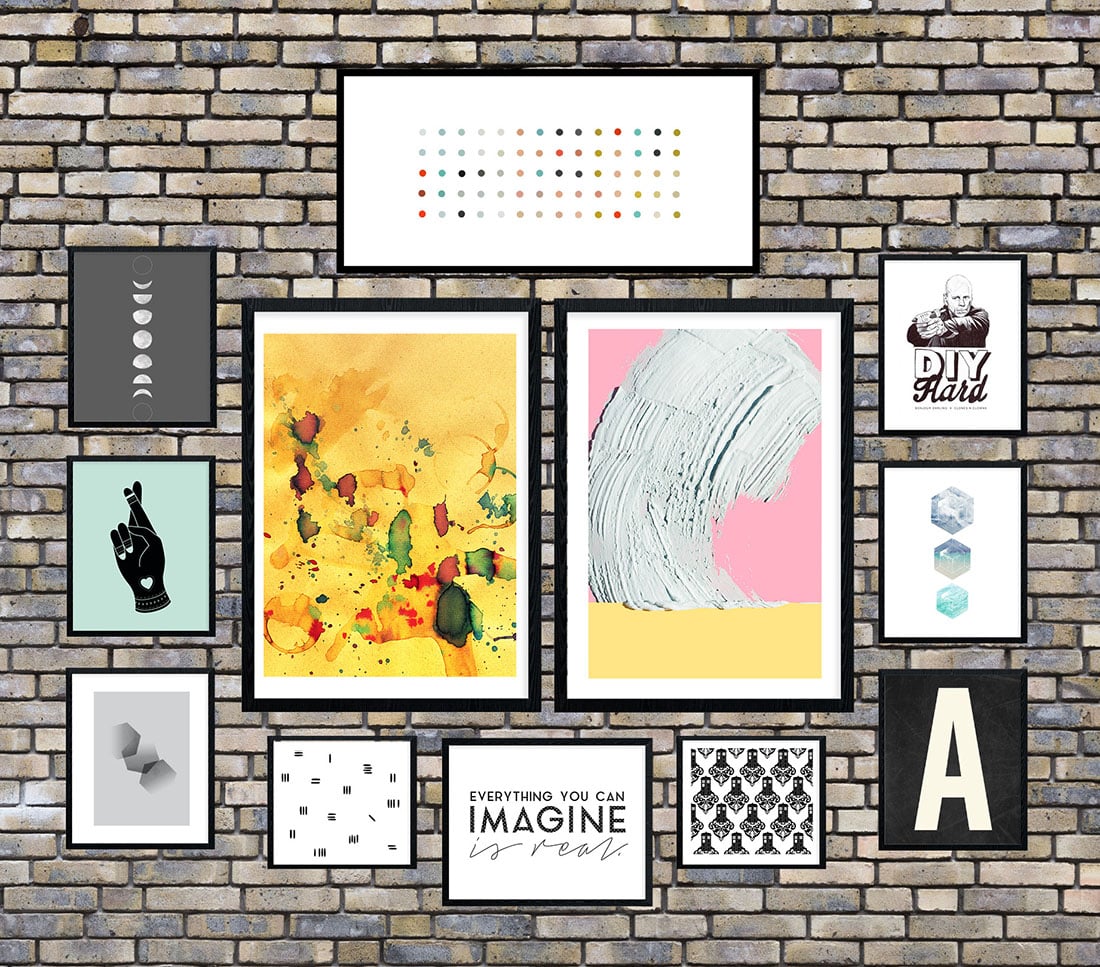 Artsy Industrial Chic Gallery Wall Option 2
This wall sticks with similar colors and themes as the one above, but I've added in a few vintage printables. The right kind of vintage printables can read very industrial. In this case, I'm using a patent drawing of a flying machine (so cool!) and a lettering treatment.
The rest of the printables speak for themselves: More hexagons, more Doctor Who, a whole lot of fun.
To download these printables, click on the links below the roundup to go to the original download pages.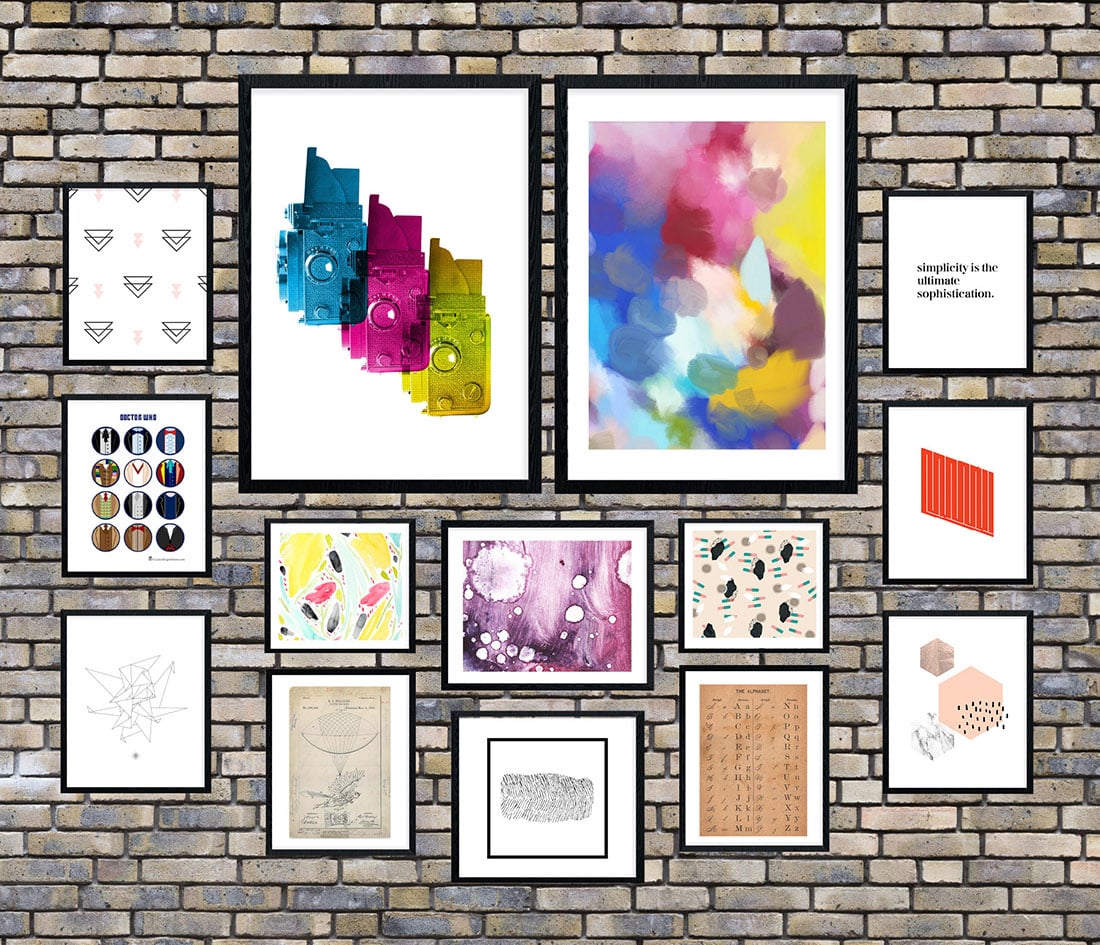 Interested in being featured on the Frame Game?
If you've been reading Little Gold Pixel for a while now, you'll notice that this is the first Frame Game in several months. I've been prioritizing client gallery walls (see here for packages), so this free version has become a more rare feature. I'm still working through requests in the order they were received, however, if you still want to join the queue.
Just be aware that the Frame Game queue is quite long right now, and wait times could be a year or longer.
If you have a pressing decor dilemma you'd like me to solve in the meantime, I do offer gallery wall consultations with a guaranteed delivery date of a week or less.
Feel free to contact me to be added to the looooooong Frame Game queue (and send me a link to your fave Pinterest board, and some likes/dislikes).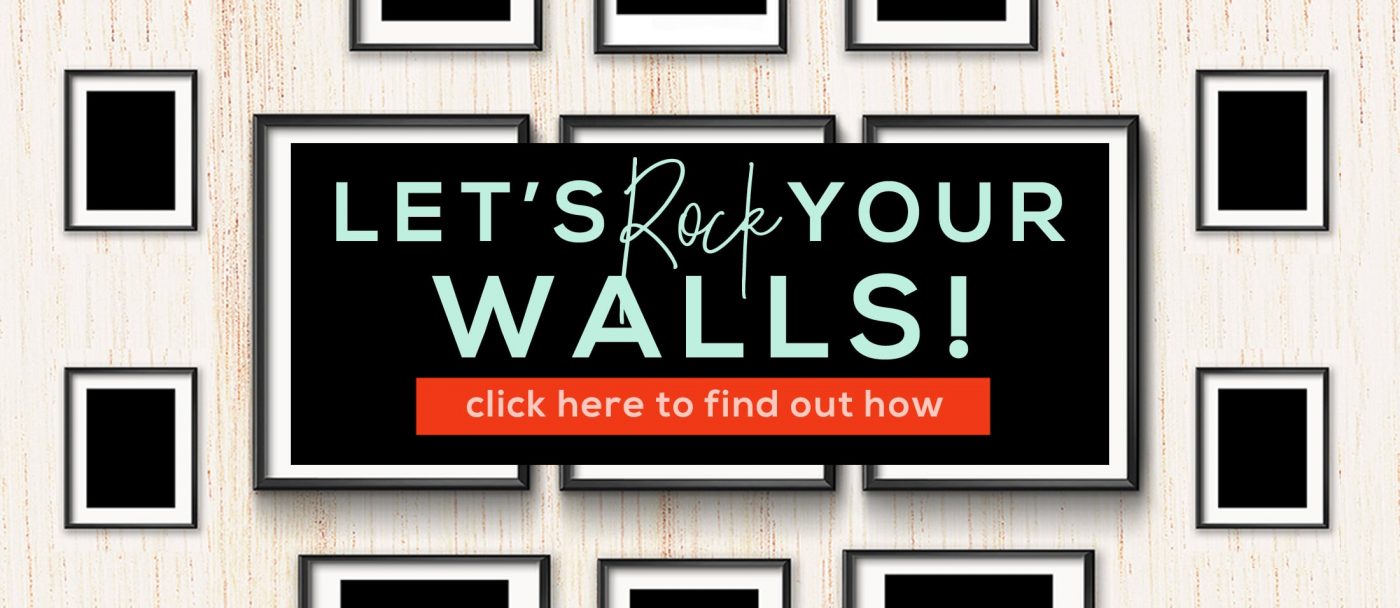 Bookmark for later: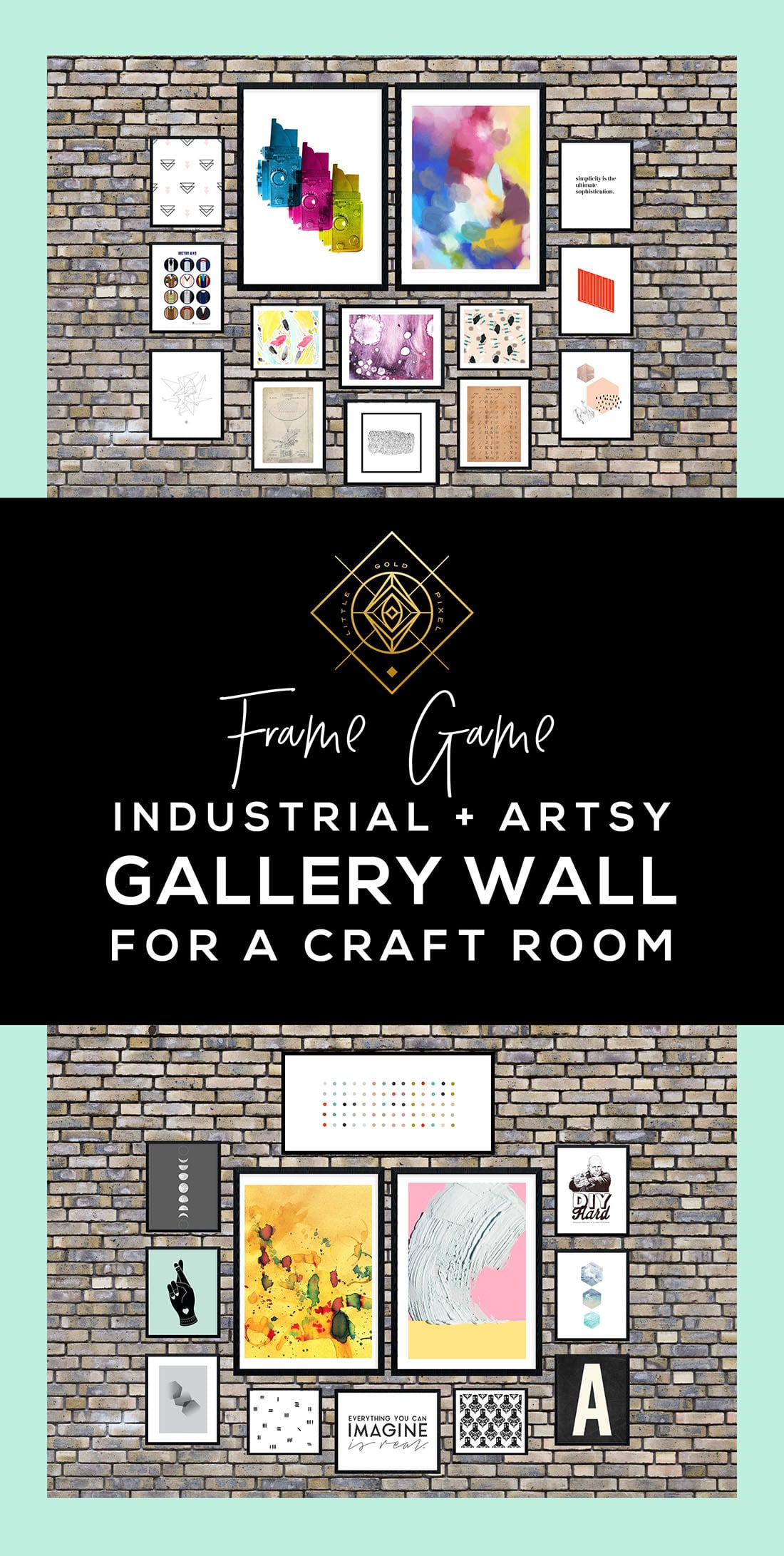 ---
P.S. The frames featured in this post are mockups. Check the individual download pages for details on ideal image size. Want to print something huge but it's sized at 8×10? Consider a larger frame with a mat.
P.P.S. Tons of free printables here.