My next home will have a laundry room.
A laundry room with a full-fledged washer and dryer and tidy little sorting racks. But mostly a washer and dryer, all mine all mine all mine.
Who gets excited about the possibility of doing laundry in their home, you might ask?
Well, me. And anyone else who has had the displeasure of lugging their dirty clothes to an offsite laundry for any amount of time, I'd wager. There's something that feels positively decadent about pouring detergent in my bare feet, wearing my pajamas. I actually fantasize about this future laundry room. It could be the size of a closet for all I care. I'll still decorate said closet with cute printables.
I've taken the liberty of rounding up a few awesome free options just for fun.
Psst, a quick aside — Did you find this post via Pinterest? If so, nice to meet you, and thanks for stopping by! I hope you have a few minutes to click around so we can get to know each other better. A few good places to start: There is a
freebies page
I think you would like, as well as my
About page
and a roundup of my
Favorite Posts
. Looking for help planning your gallery wall? Book one of my
gallery wall consultations
. I sell my best printables on
Etsy
, and my best designs are on
Society6
.
15 Free Printables for Your Laundry Room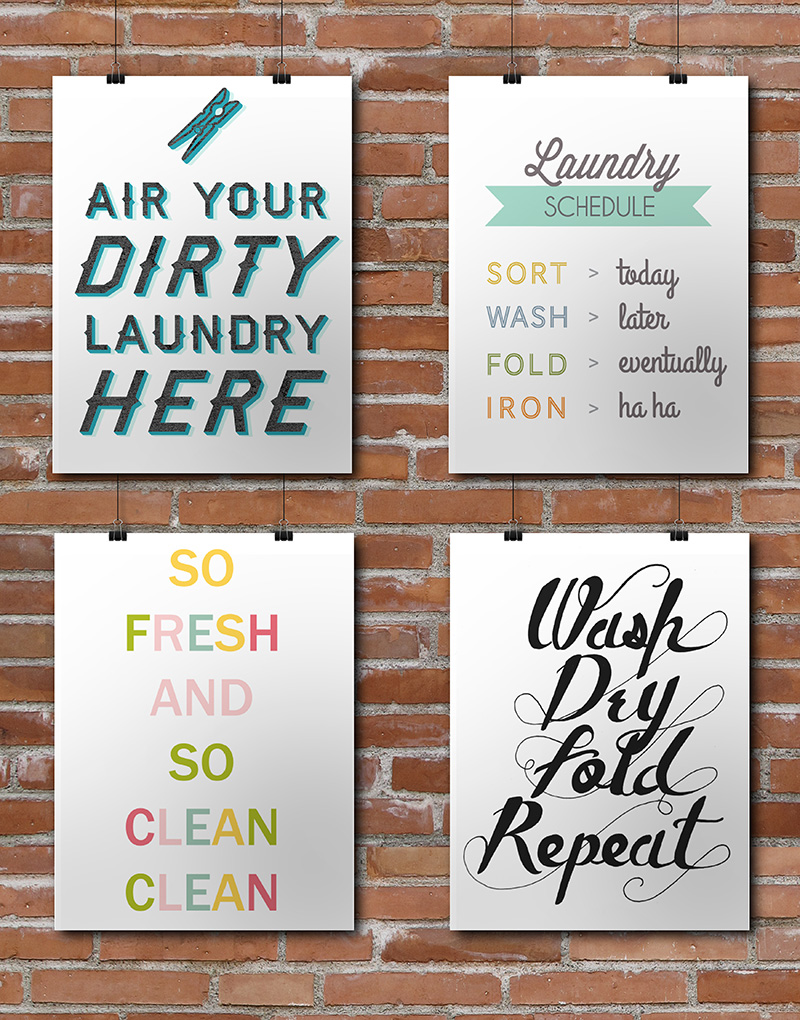 Air Your Dirty Laundry Here (download at bottom of post) • Laundry Schedule • So Fresh and So Clean Clean • Wash Dry Fold Repeat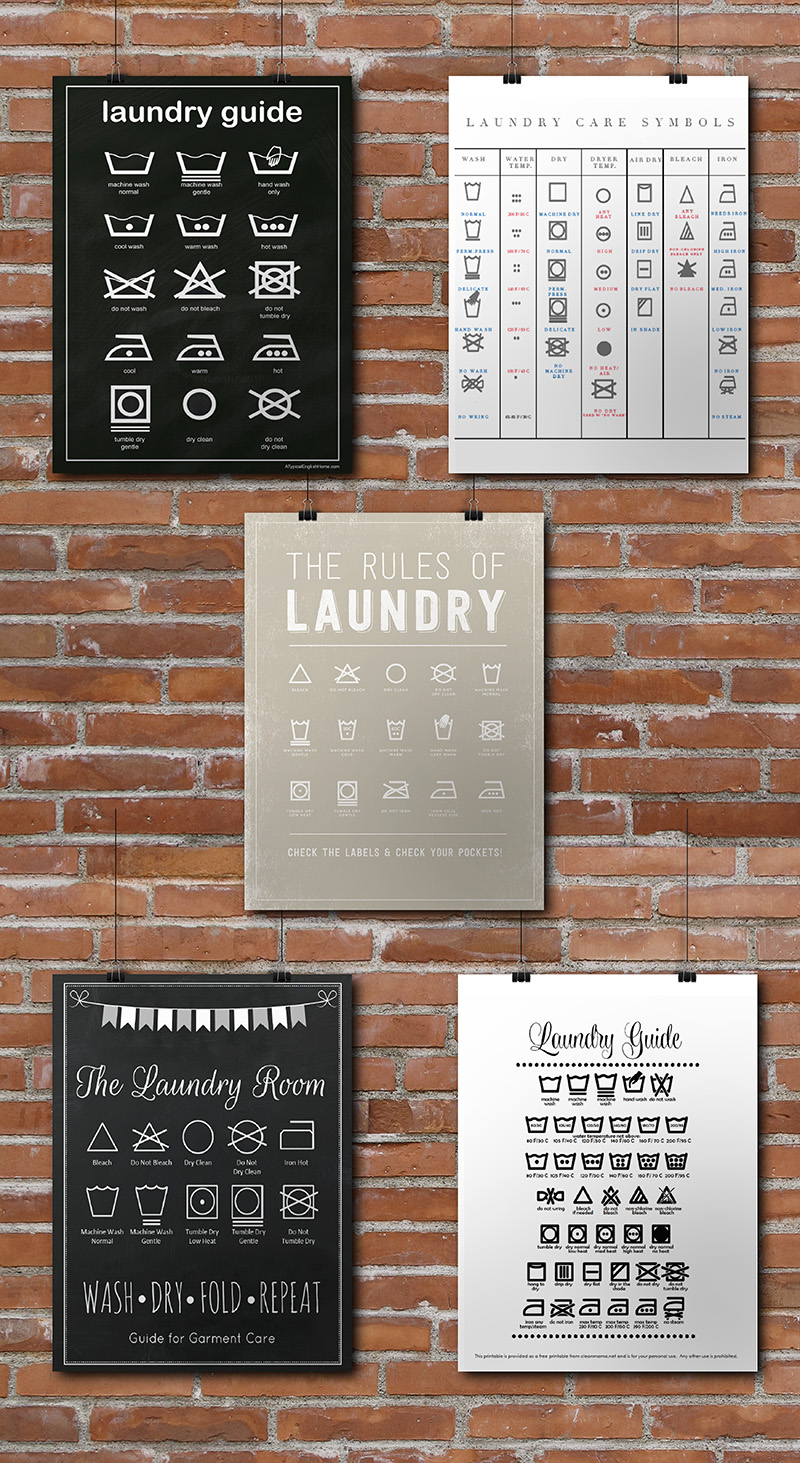 Laundry Guide (top left) • Laundry Care Symbols • The Rules of Laundry • The Laundry Room • Laundry Guide (bottom right)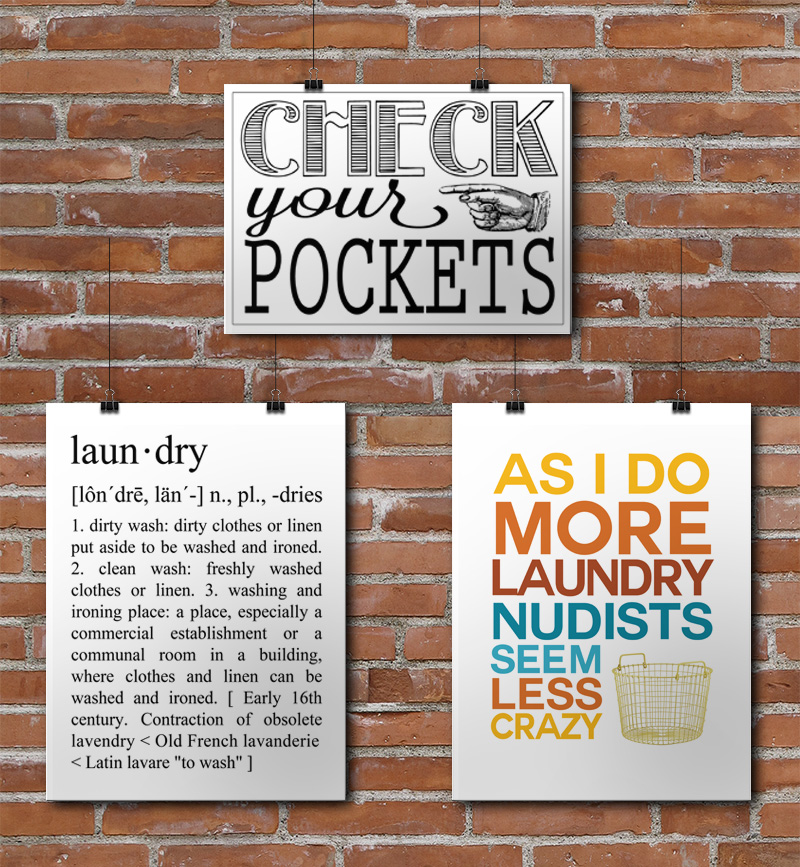 Check Your Pockets • Definition of Laundry • As I Do More Laundry Nudists Seem Less Crazy
Dream Laundry Room
In this imaginary laundry room of mine, we would hang some of these printables.
Then I would create a hanging rack out of a ladder (hey, I've seen it on Pinterest). And, last but not least, I would stack my shelves with some pretty tools of the trade.
I used to solely imagine glass jars filled with detergents and stain removers, obviously removed from their original packaging because laundry packaging is so garish.
But then method (collaborating with ASOS) went and made a very chic detergent. Highly show-off-able. See?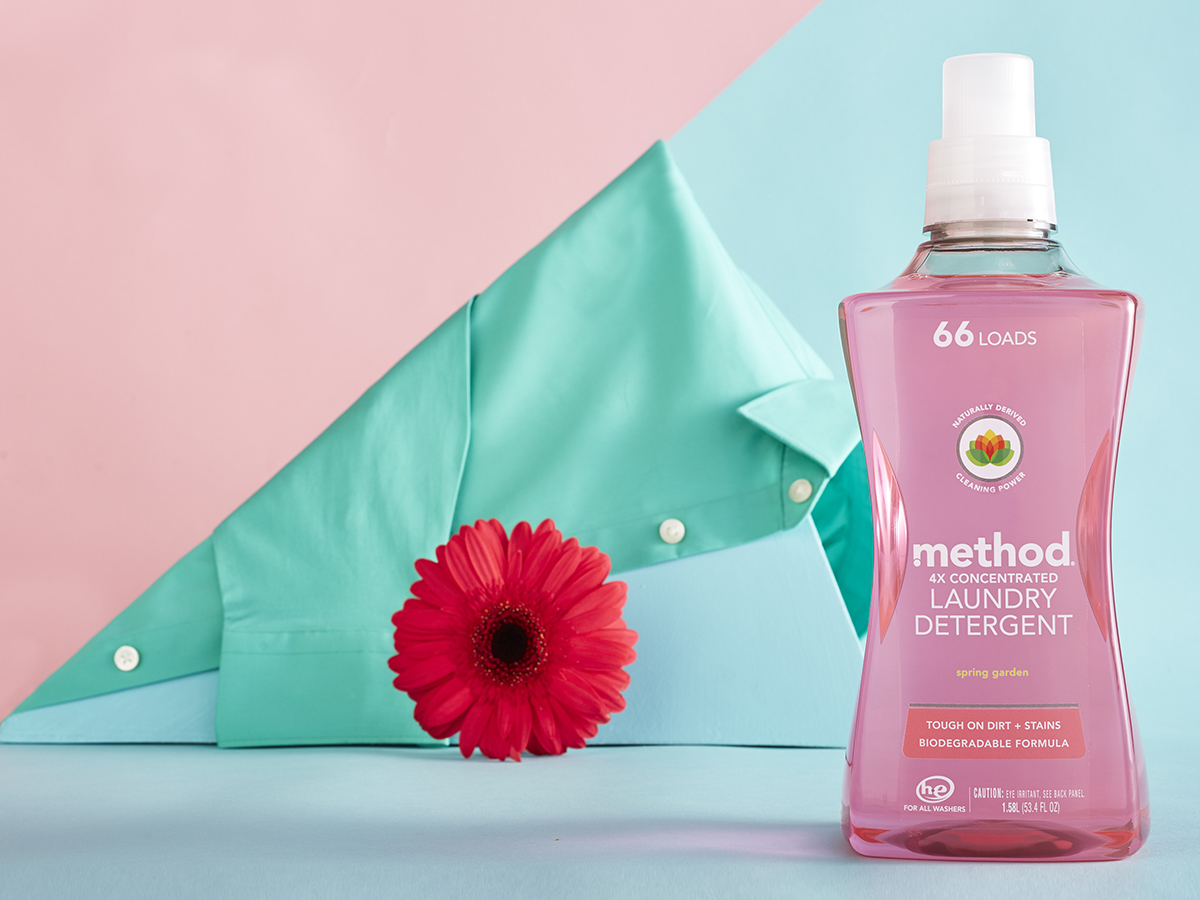 (Psst: use the code THREEFORME for $3 off your online purchase here)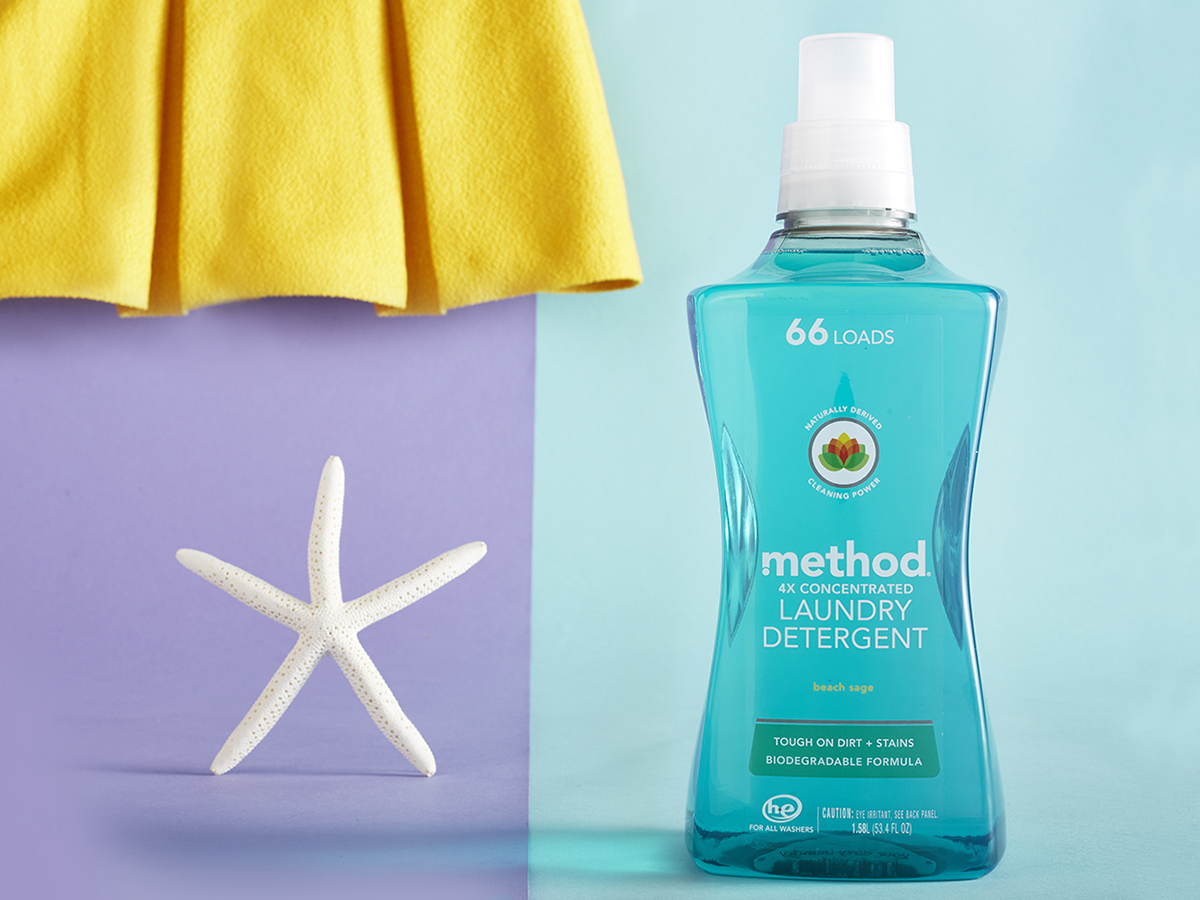 I would not kick these method 4x detergents off my shelf, for sure.
They fit right in with the bright, clean and fun aesthetic in my mind. Also a plus: knowing that my detergent is designed with an easy grip instead of handles to make it 100% recyclable.
What about you — what kind of items are in your dream laundry room?
Need ideas? Check out my Laundry Room Pinterest board.
From Me to You: Air Your Dirty Laundry Here free printable
High-res PDF in 8×10. For personal use only. Yadda yadda yadda. Play nice!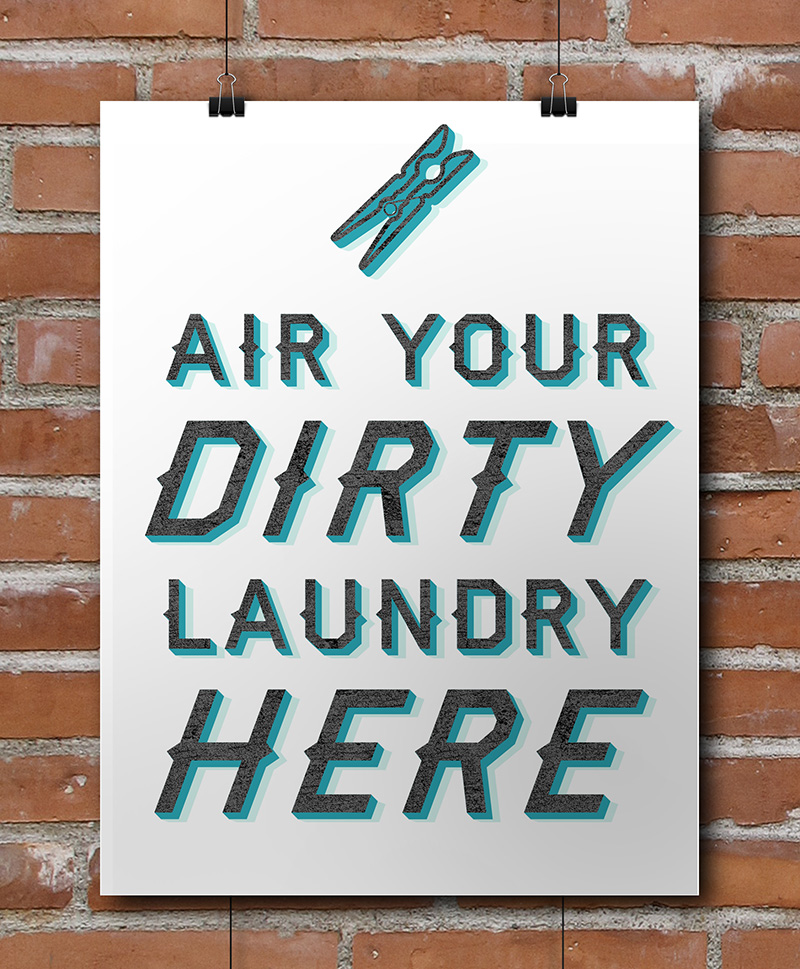 Download

Bookmark by pinning this post:

---
I was selected for this opportunity as a member of Clever Girls and the content and opinions expressed here are all my own.
Get Your Free Design Whiz Kit
My TOP 10 tools to boost your design creativity & confidence!