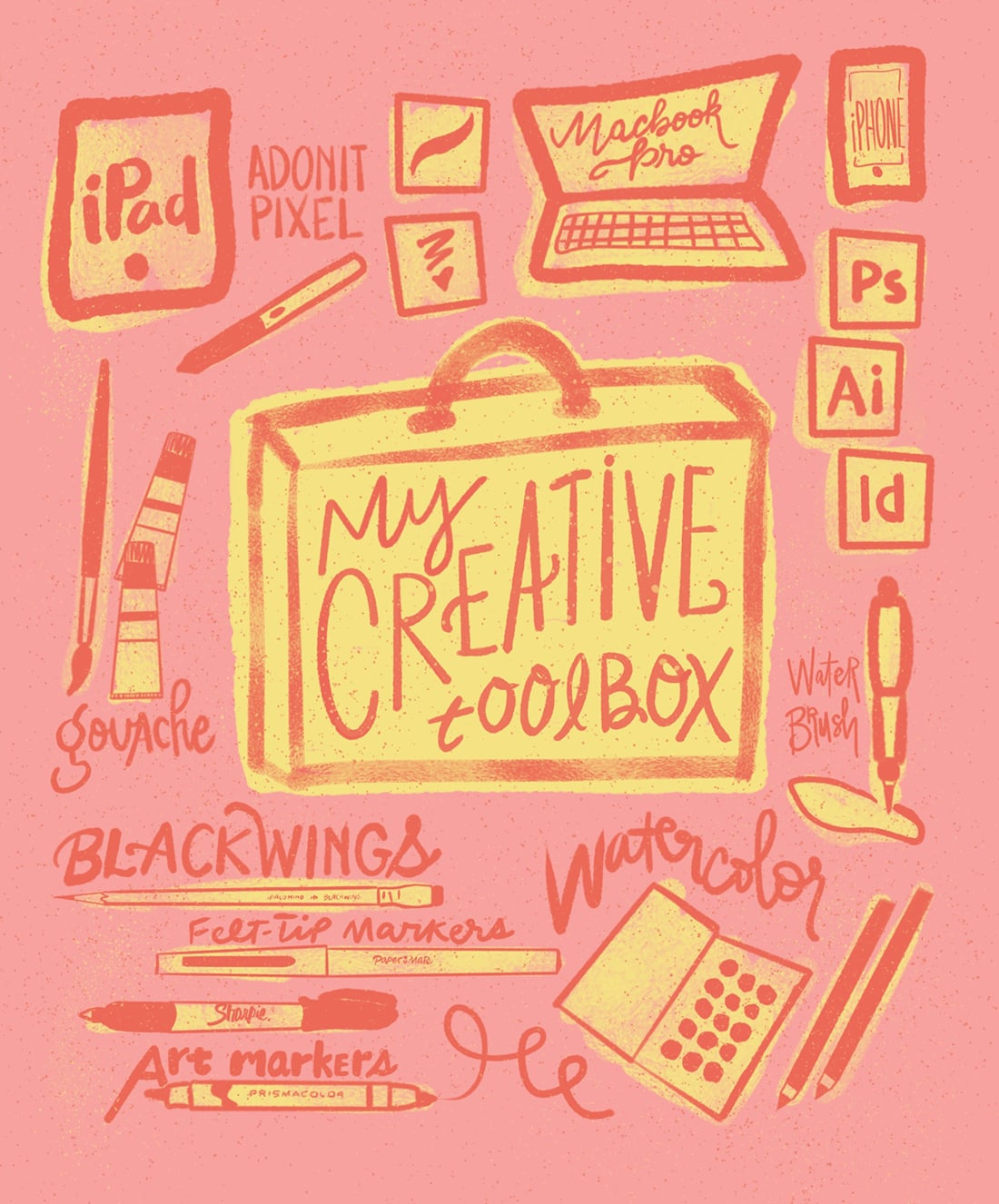 One of the most frequently asked questions in my inbox is: "What supplies do you use to create?"
It's asked so frequently that I've had it on my list of posts to write for a couple of years now.
The post kept getting pushed back because it felt like such a daunting thing to type up (and, honestly, because my creative tools change from time to time).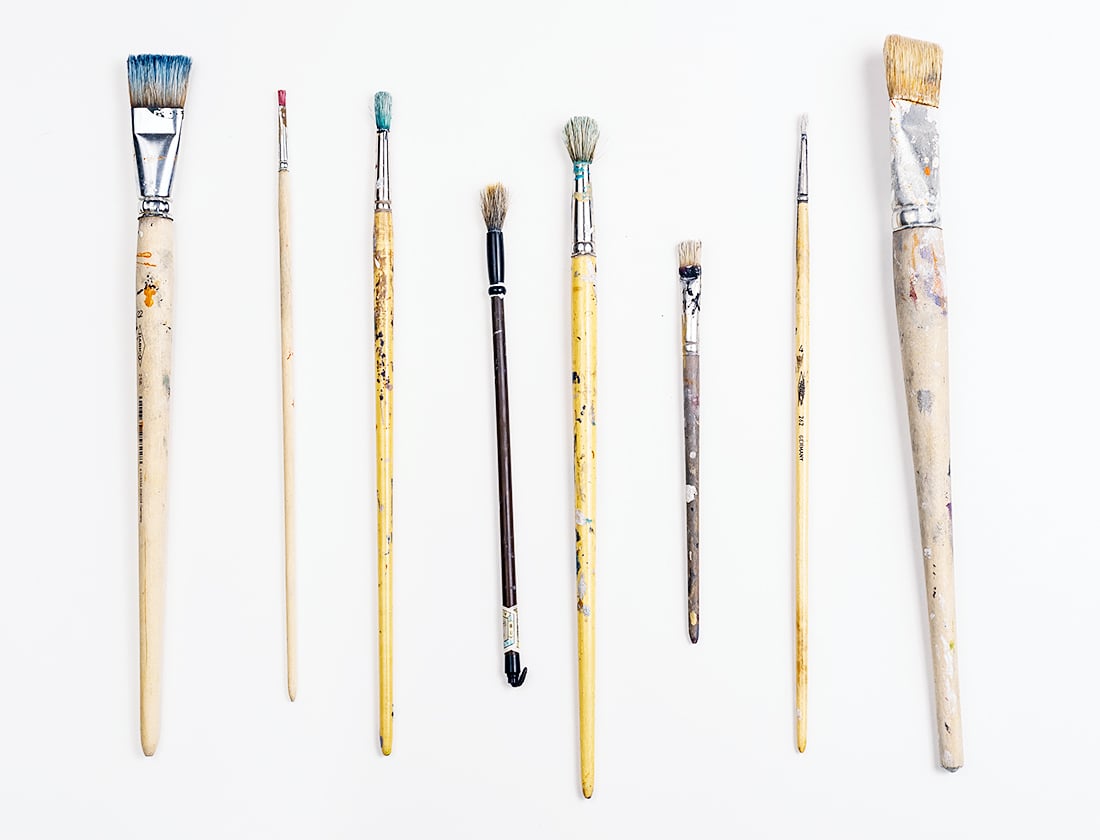 But when Lauren Hom posed the question as part of her weekly handlettering #HOMwork challenge — a challenge I stalked last year and finally dove into starting this year — it seemed like the stars finally aligned for me to bare all my creative secrets.
If you're a graphic designer or artist, most if not all of these will be familiar. I'll try to explain why they're my essential tools for creatives, but remember: You can be creative no matter what tools you have.
Don't wait till you can afford an iPad Pro or Apple Pencil to start learning how to letter, for example. Pen and paper are magical tools, too! There are so many ways to get to the same end goal.
Creative Tools: Technology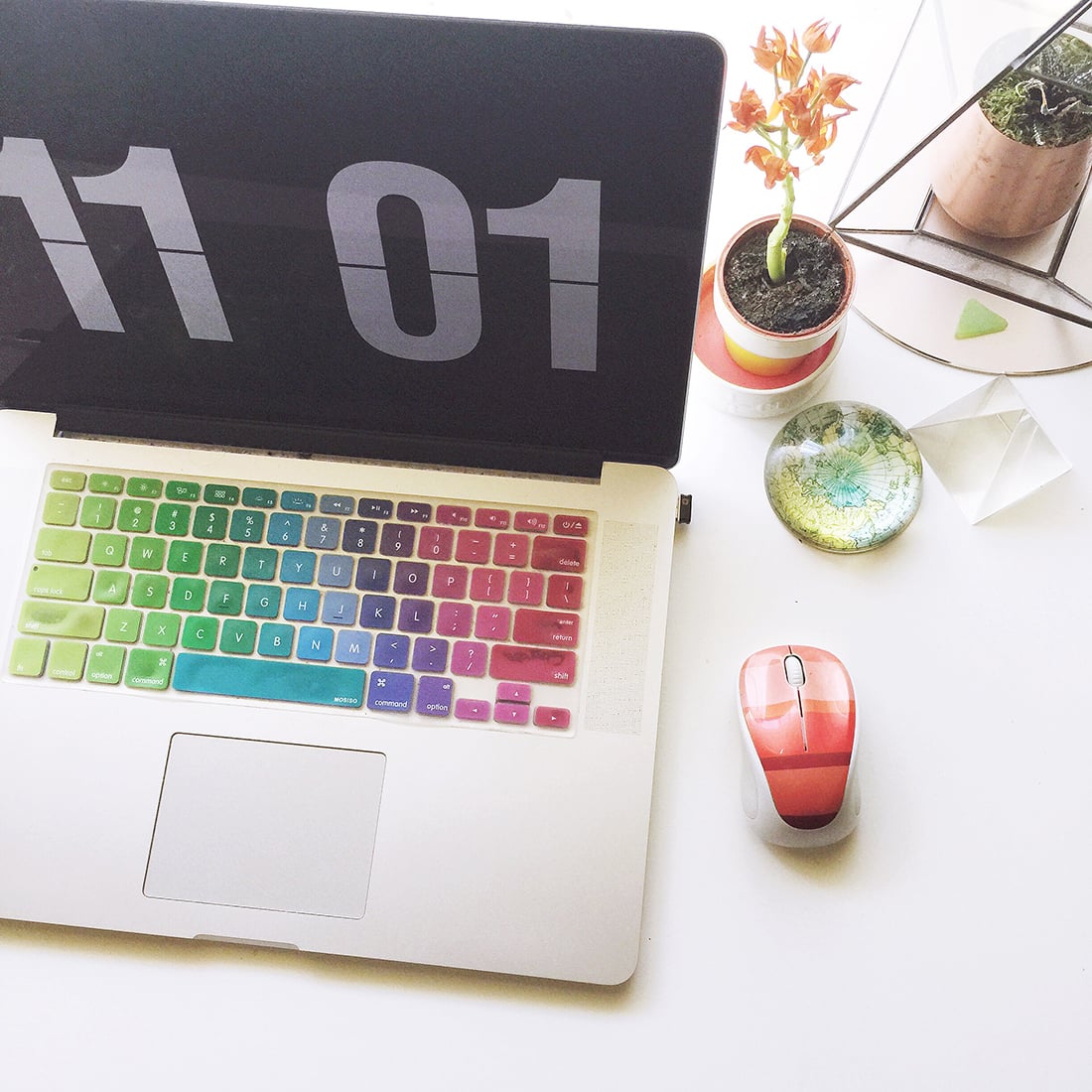 Macbook Pro: Honestly, I'd be lost without my Macbook Pro. It's easy to organize and intuitive to use. I've enjoyed the ease of designing on Apple computers for 20 years, and even though PCs have come a long way, there's a simplicity of purpose that is undeniable with Macs. The sleek and beautiful design of the machine itself is just an added bonus.
Wacom tablet & pen: Wacom devices are incomparable for digital drawing, painting and lettering. I have an older version, but you really can't go wrong with any of them.
iPhone: What good does a phone do for daily creativity? Well, oftentimes it starts with inspiration. Hello, Instagram. As a creative who markets her products, it's nice to use AirDrop to get images of my new products over to the iPhone and broadcast them through various social media. Additionally, I use the camera in my iPhone 8 Plus all the time. I shoot new products, take snapshots of beautiful things in everyday life and screenshot inspiring things I see as I'm scrolling.
iPad: Besides Netflix-watching and Feedly reading, I turn on my iPad when I want to practice hand lettering or digital painting. A few apps that help with that cause: Procreate and Adobe Sketch (see below), Sketches, Adobe Draw, Paper
Adonit Pixel: The Apple Pencil is the top dog when it comes to iPad styluses, but it's out of reach if you don't happen to have an iPad Pro. If you have a regular iPad or iPad Air, try the Adonit Pixel. I have nothing but good things to say about it.
Creative Tools: Apps
Adobe Creative Cloud: If you plan on creating digitally at all, a subscription to Adobe Creative Cloud is a must. I use several of the available programs on a daily basis, but the power trio for me would be Adobe PhotoShop, Adobe Illustrator and Adobe InDesign. A nice bonus? All the related apps you can use on your devices with your subscription.
Procreate: In my opinion, the best iPad app for practicing hand lettering. You can find lots of free resources (tutorials, brushes, templates, etc.) for this app.
Adobe Sketch: This iPad app, part of the Adobe Creative Cloud, is my favorite for painting digitally. I have a huge arsenal of Kyle's brushes on tap that I switch in and out to create some truly cool art without making a mess!
Creative Tools: Resources/Tutorials
Design resources: I use a plethora of sites to download fonts, graphics, templates and other resources to use in my graphic designs — both free and paid. A few of my favorites are Creative Market and The Hungry JPEG. Here is my full roundup of design resources.
Skillshare: This is an amazing site with tutorials for every creative endeavor you could possibly want to know more about. I've taken courses on so many topics, including handlettering, entrepreneurship and illustration techniques. Click here to try Skillshare free for two months.
Creative Tools: Watercolor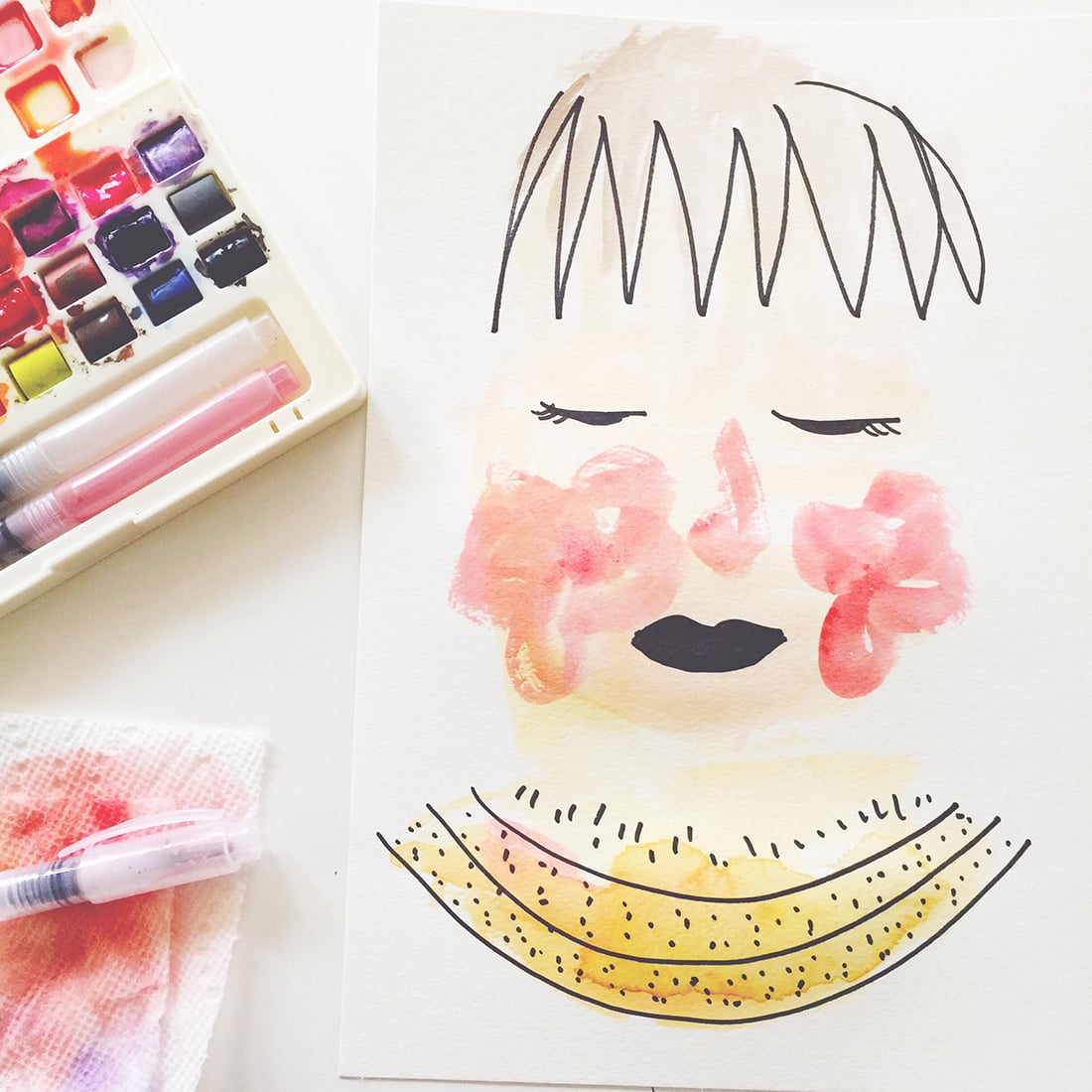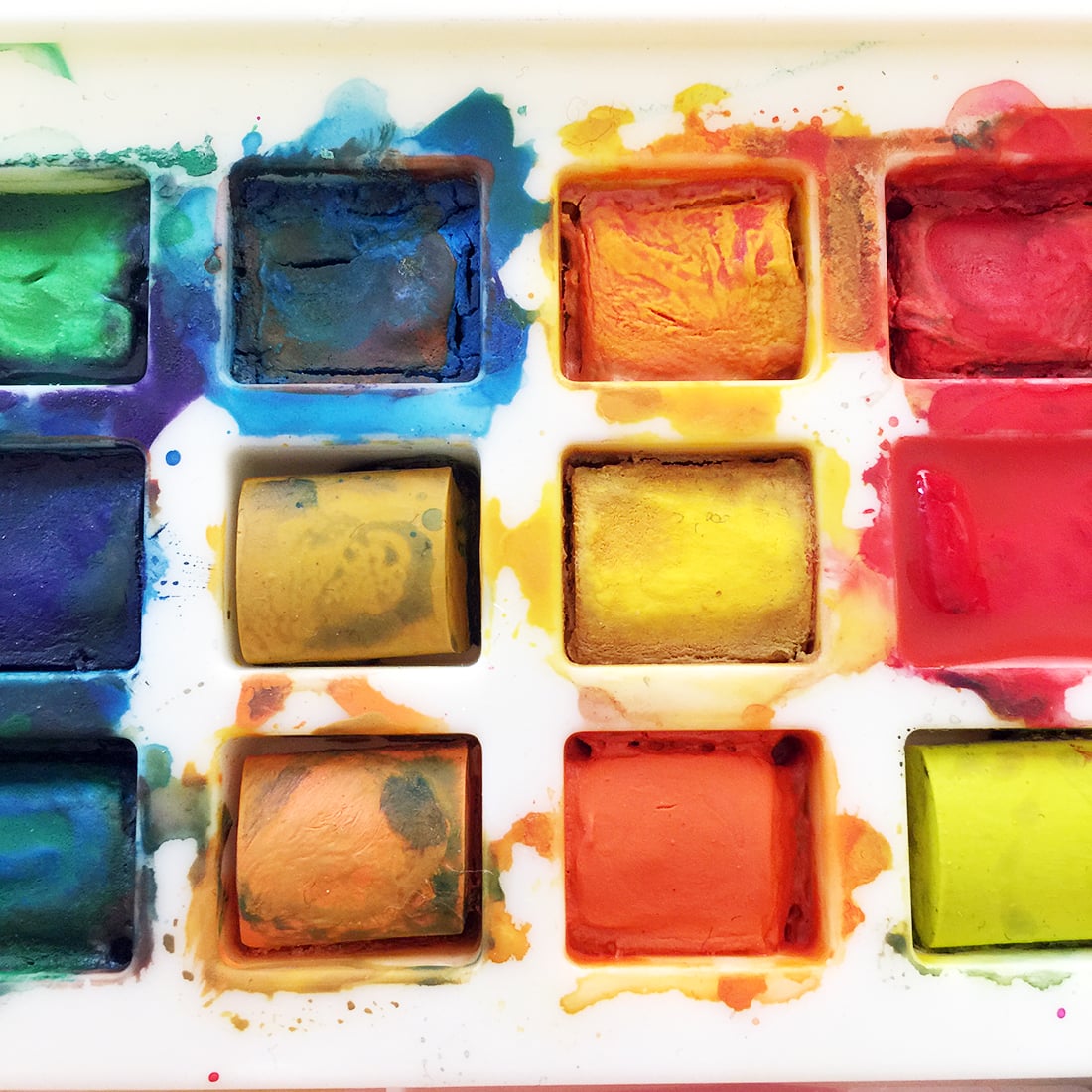 Watercolor travel set: I swear by my watercolor travel kits. They're easy to keep self-contained, and you can mix colors on the fly with water brushes.
Water brush: A must! Never deal with a water cup again. Grab a set that has several different brush sizes and shapes. I use these from Ohuhu.
Watercolor pencils: I also like to draw with watercolor pencils, then squeeze out water through a water brush and paint. Prismacolor pencils are great; so are Crayola's!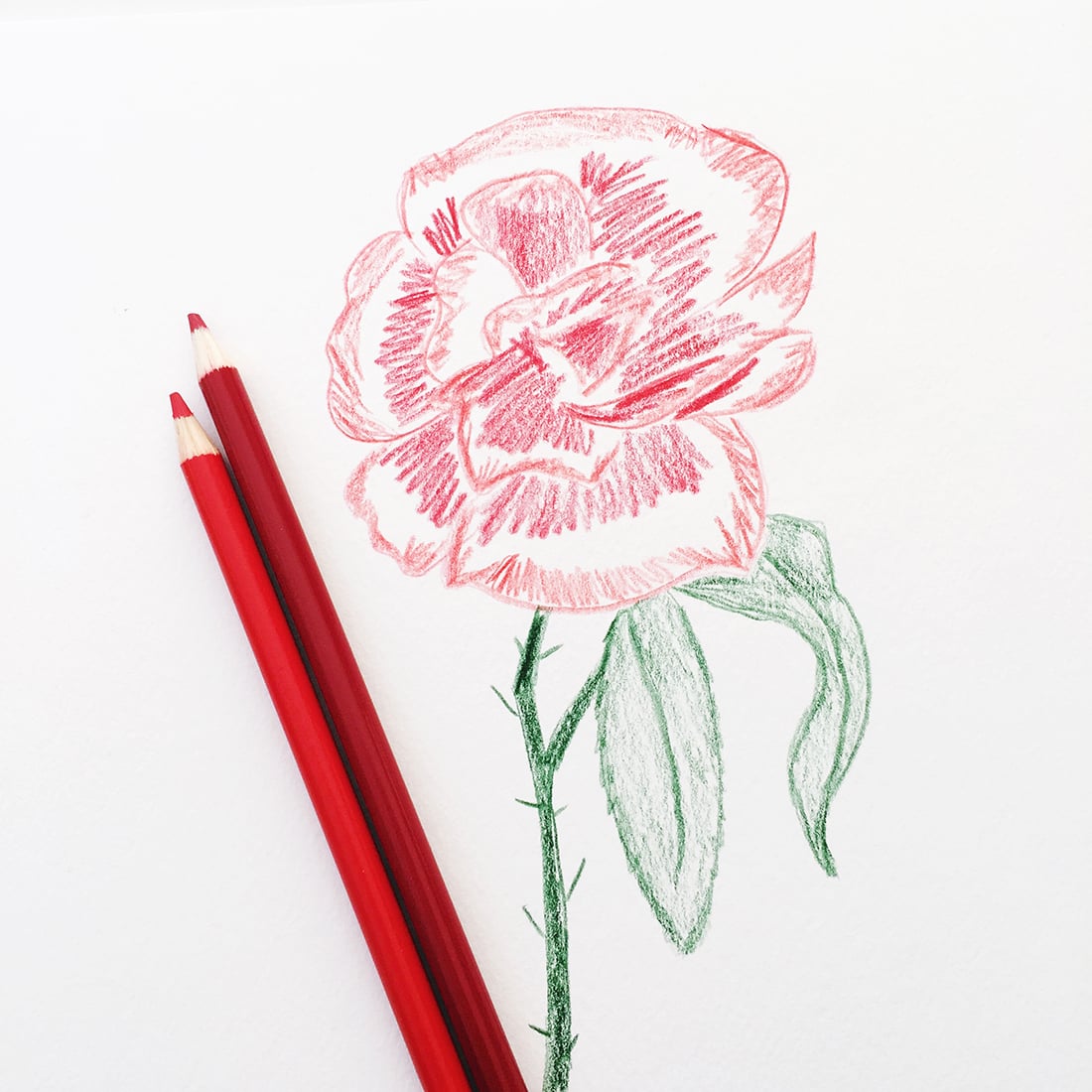 Creative Tools: Painting
Multimedia paper: Canson XL Series Mix Media Paper Pad is my tried-and-true paper for watercolor, gouache, markers, mixed media, etc. The bonus is that the paper is pretty affordable.
Gouache: I'm still new to the world of gouache. As with anything I'm just getting started on, I tend to start with budget brands that offer a lot of variety for a good price. Look for a good set that has lots of neutral shades for color mixing.
Art brushes: I like a lot of bang for my buck. Lots of shapes and sizes in this kit.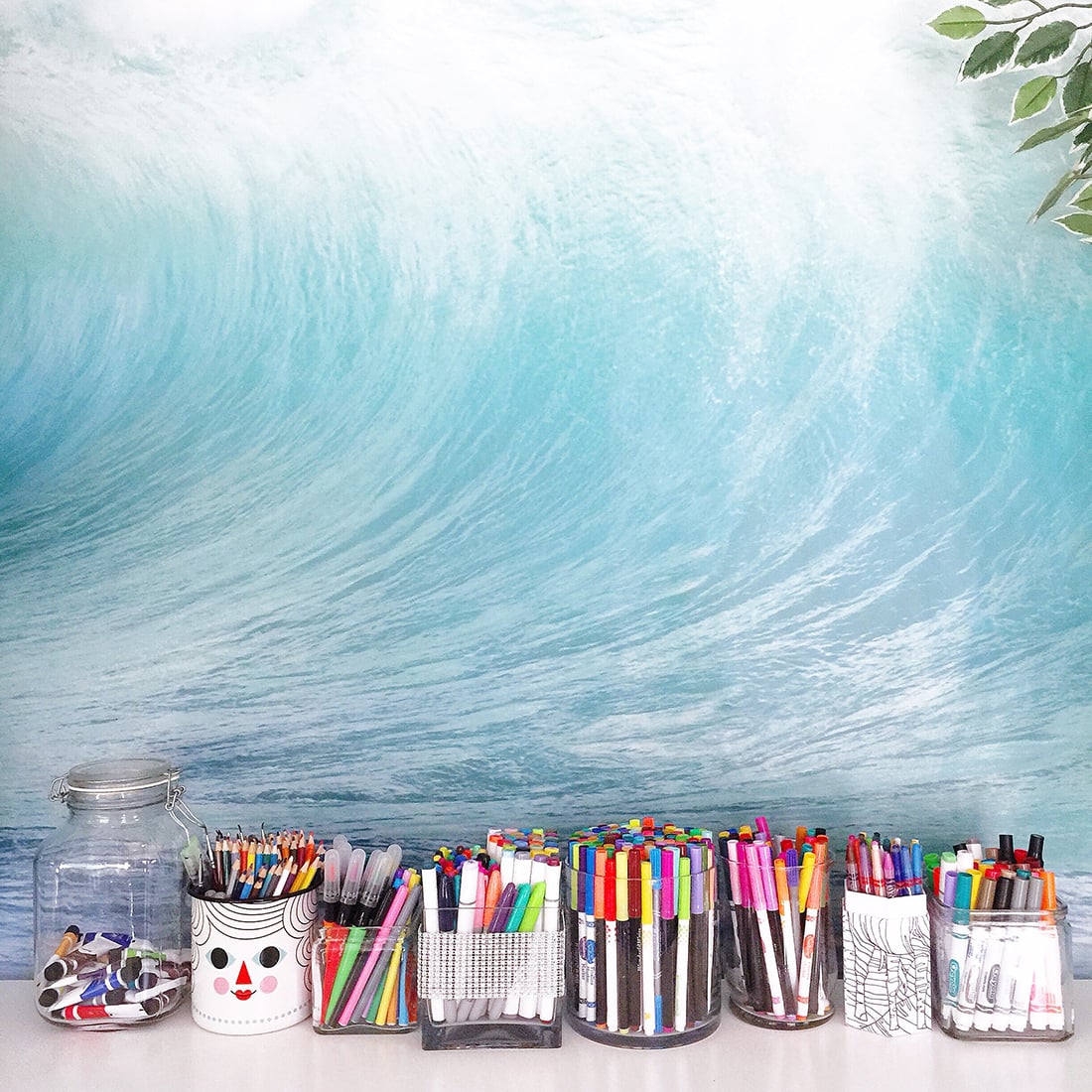 Creative Tools: Pens, Pencils & Markers
Pencils: Palomino Blackwings are a little on the pricier side, but they are worth it. I like that they're a pleasure to use whether you're sketching or writing.
Felt-tip pens: I've been in love with felt-tip pens since junior high. You can't go wrong with PaperMate Flair — and even the AmazonBasics brand is great. I use these for line work in paintings, and also to jot down ideas.
Sharpies: I love a good Sharpie to draw thicker outlines or base shapes for my watercolors.
Art markers: I've had good experiences with the bargain-priced Ohuhu markers, as well as the pricier Prismacolor markers.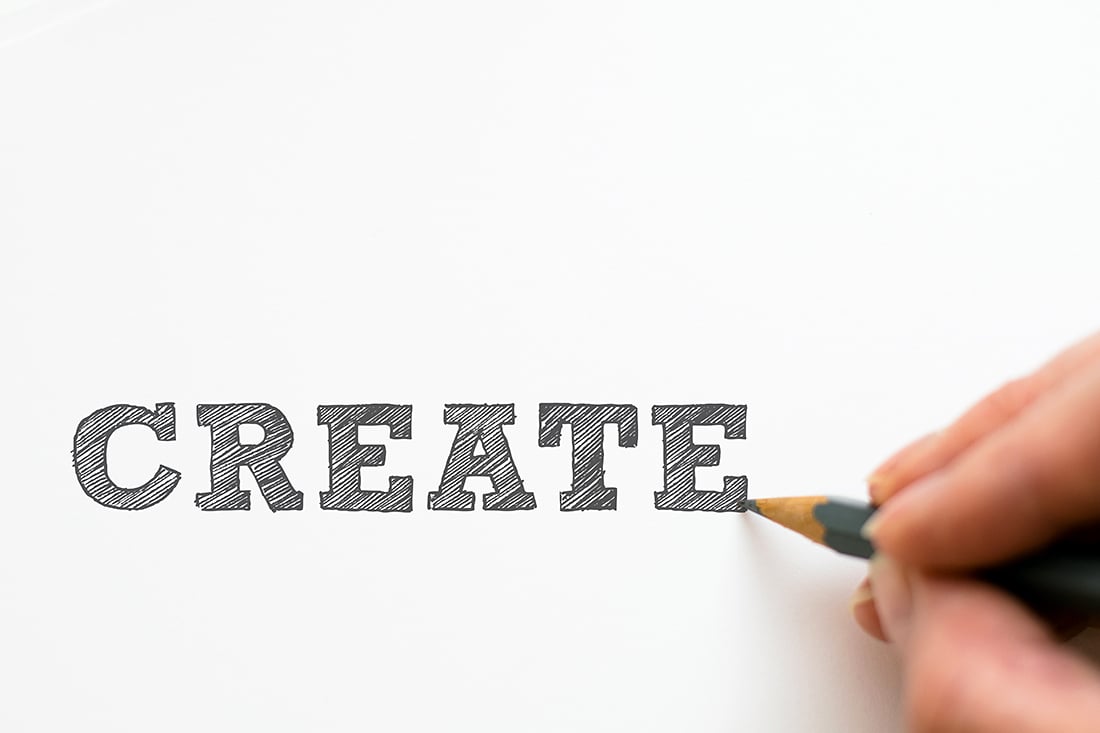 Bookmark Essential Tools for Creatives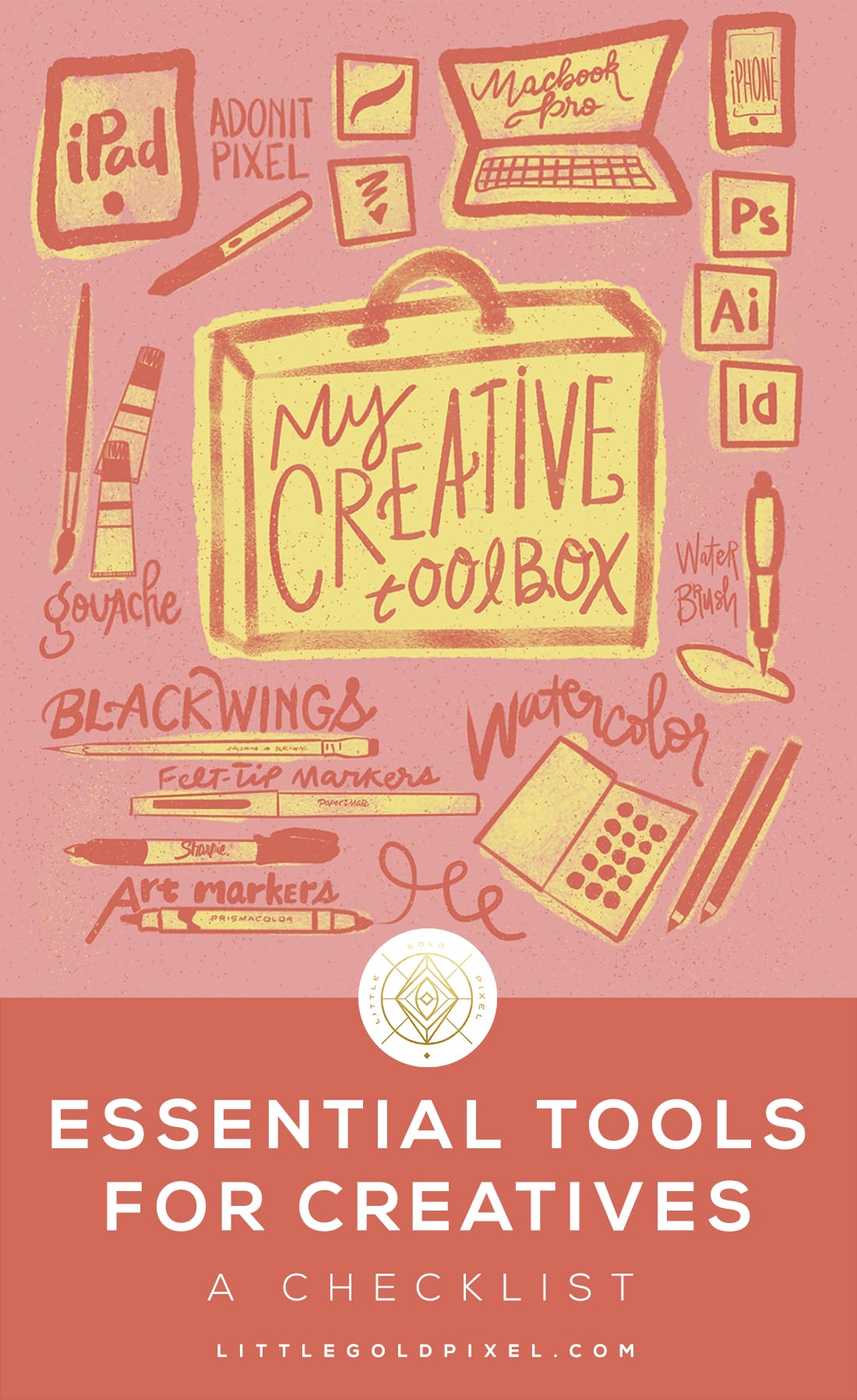 P.S. Top 5 design tools I use every day.
P.P.S. 10 design tools to boost creativity.
P.P.P.S. All my design resources live here.