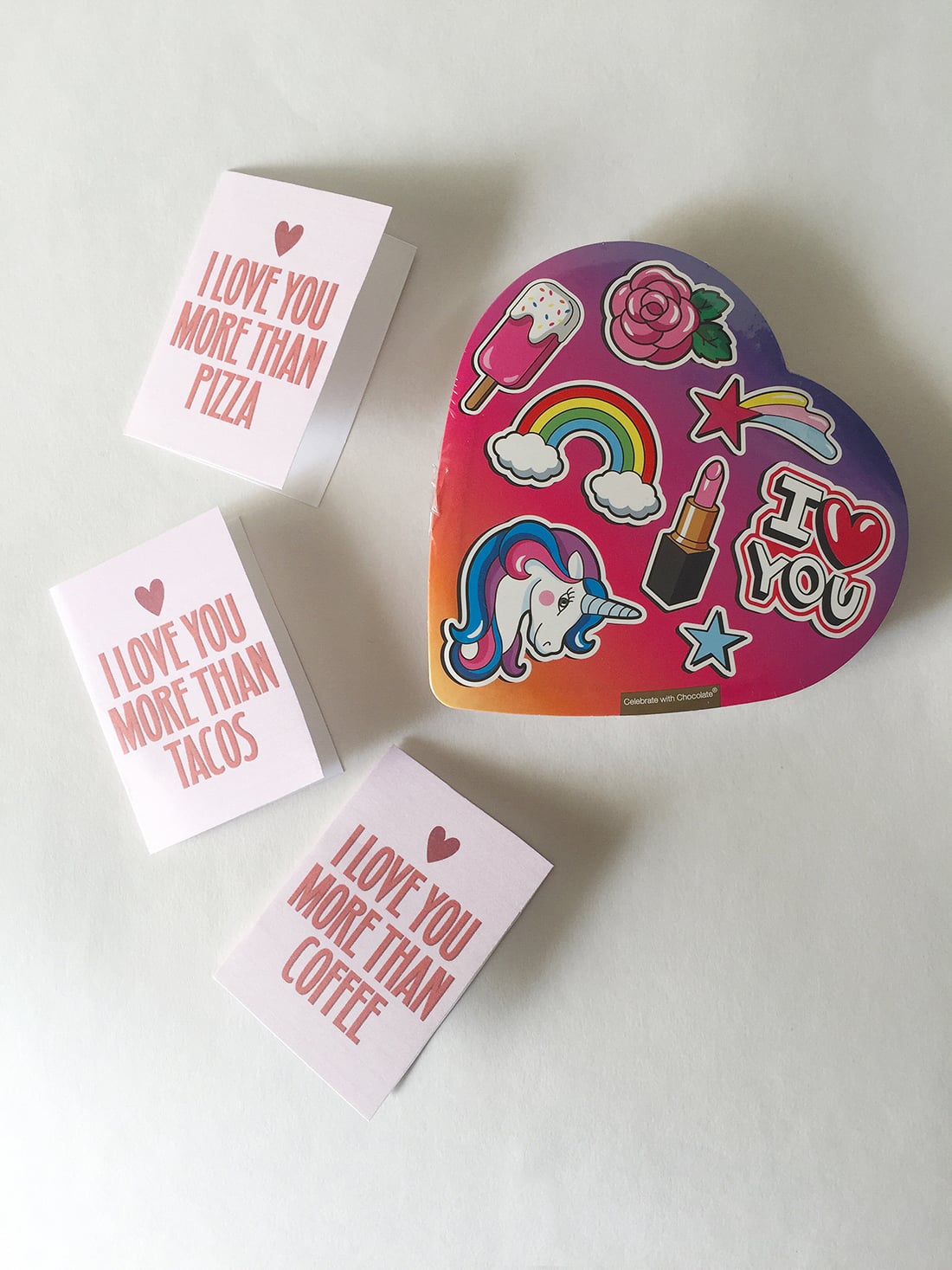 So here you are, in the final stretch before Valentine's Day, and the drugstore aisles have been ransacked. And, honestly, those cards are the cheesiest. I have a last-minute solution for you: some funny Valentine's mini cards.
They're so last-minute I took these really terrible, grainy photos in bad lighting — do not let the spectacular crappiness of these images fool you. The cards are super cute.
What's a mini card, you may be wondering. Well, they're smallish. They're the perfect size to print at home, write sweet nothings inside, and slip into your sweetheart's bag tomorrow morning.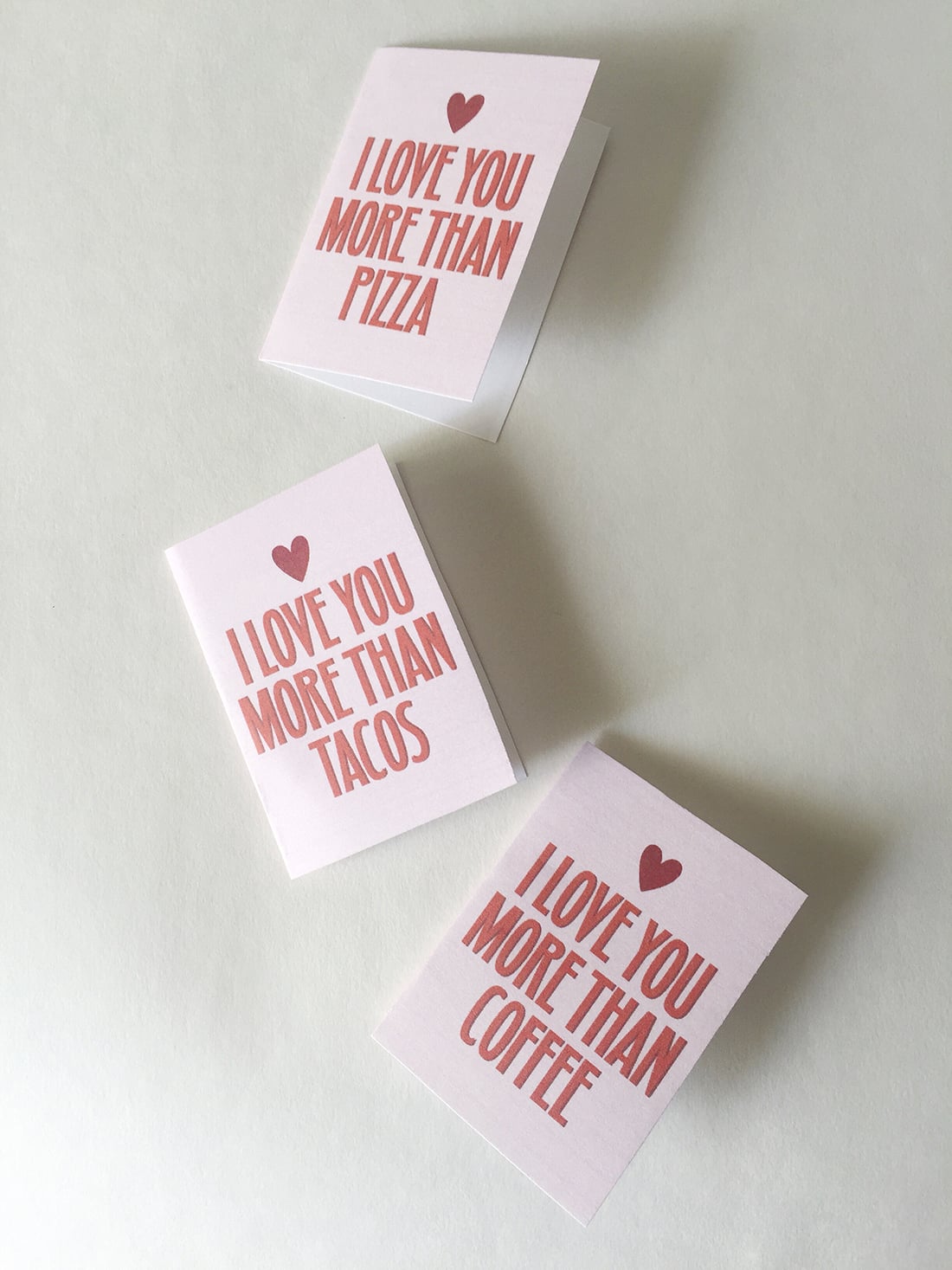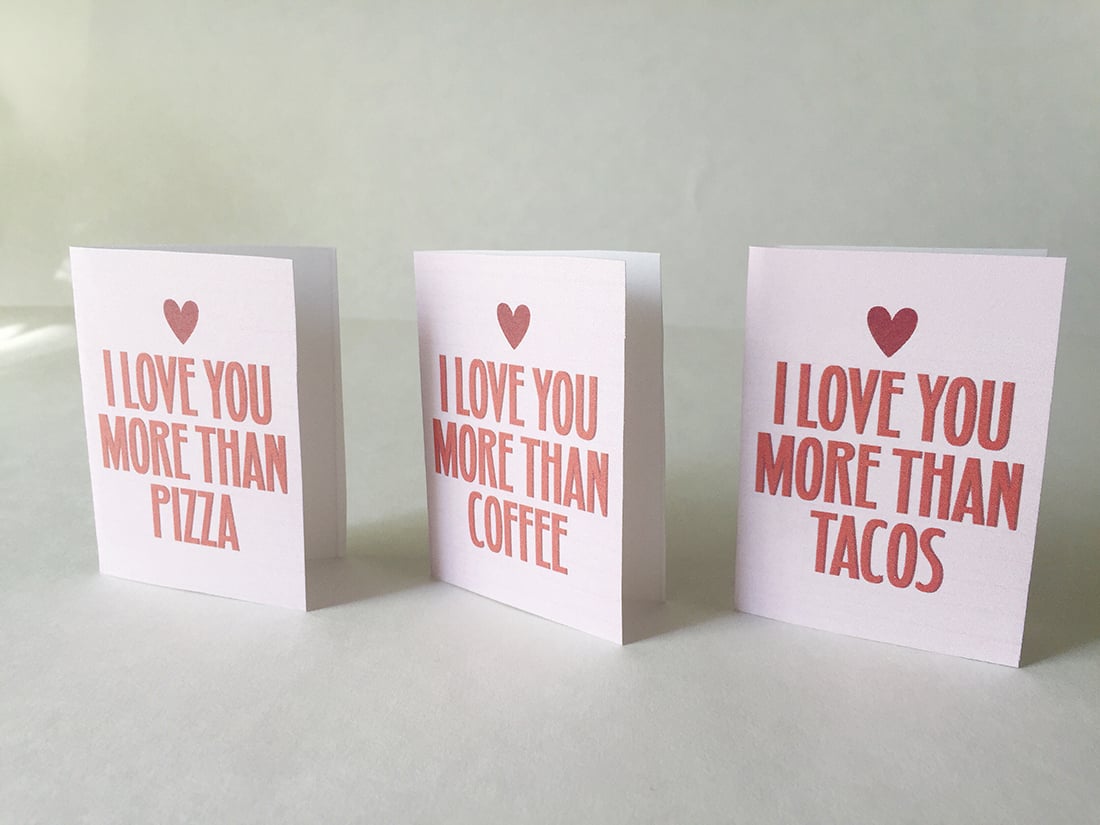 I definitely plan on putting one in my first-grader's lunchbox. And one in my husband's laptop bag.
And, if your love of coffee (or pizza, or tacos) is as intense as mine, you'll agree that these statements are perhaps the most romantic declarations of love possible.
I mean, how many people do you really love more than coffee?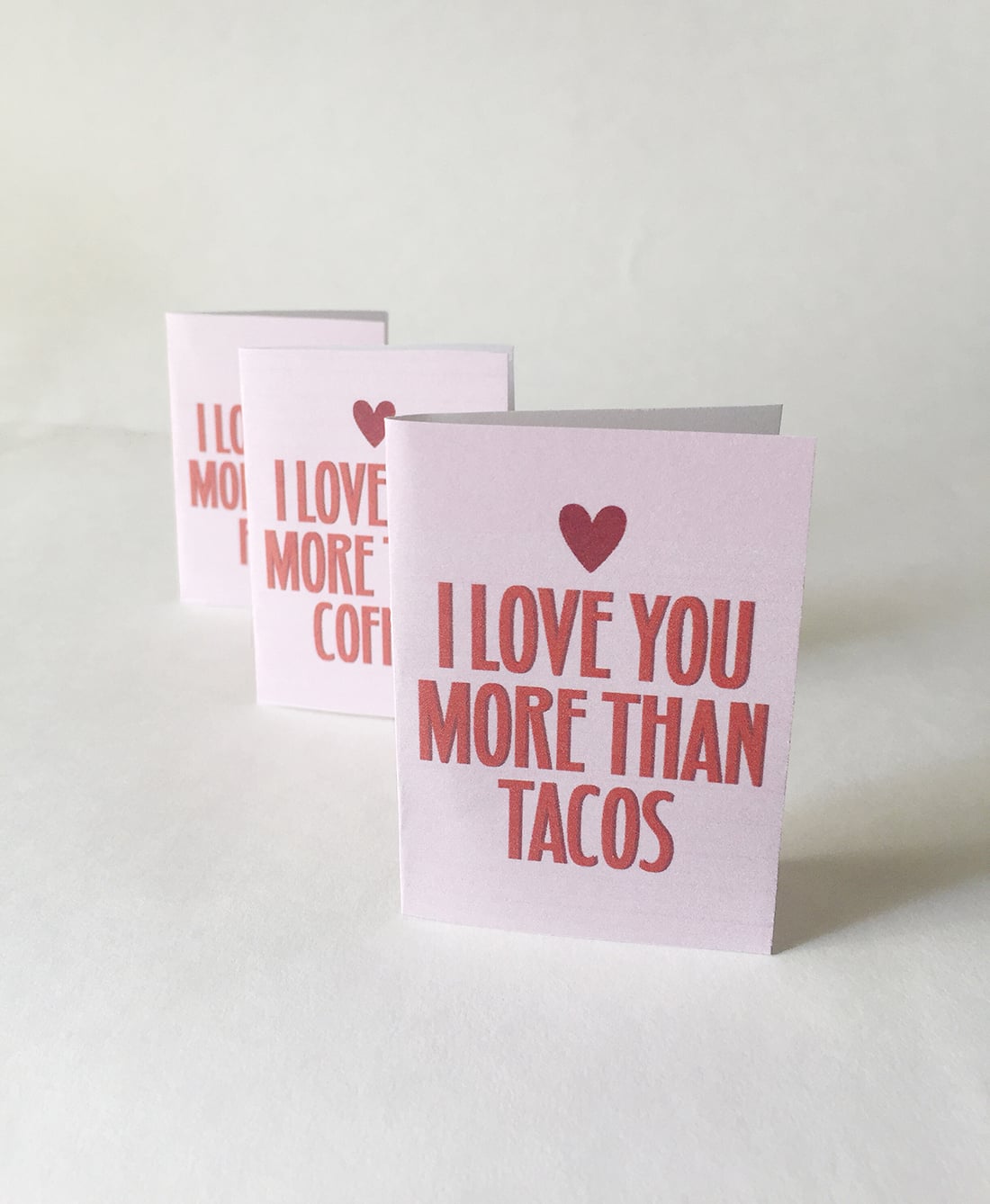 Funny Valentine's mini cards
Print this high-res JPG as an 8×10 borderless (select "fit to page"). I suggest card stock.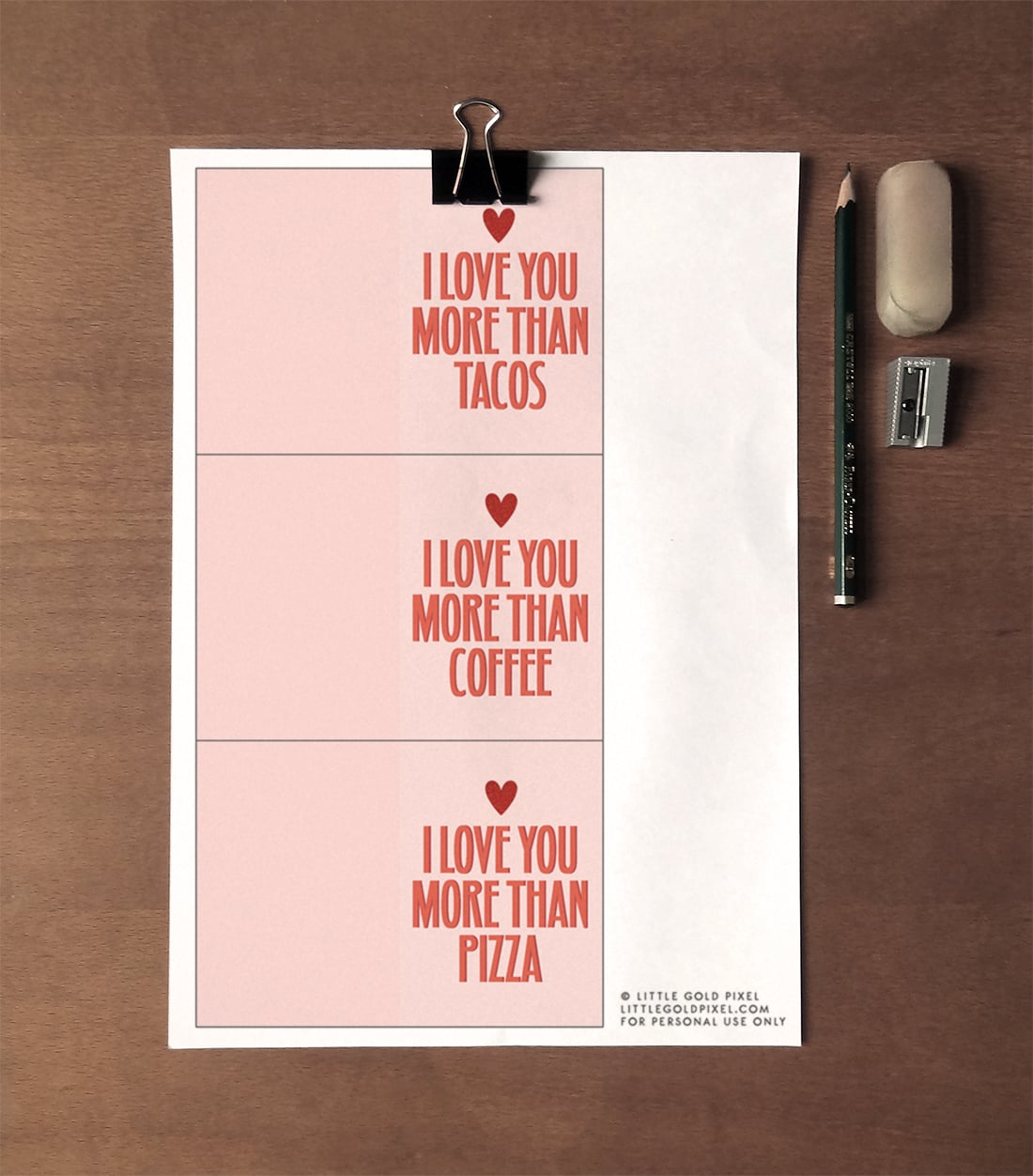 Download