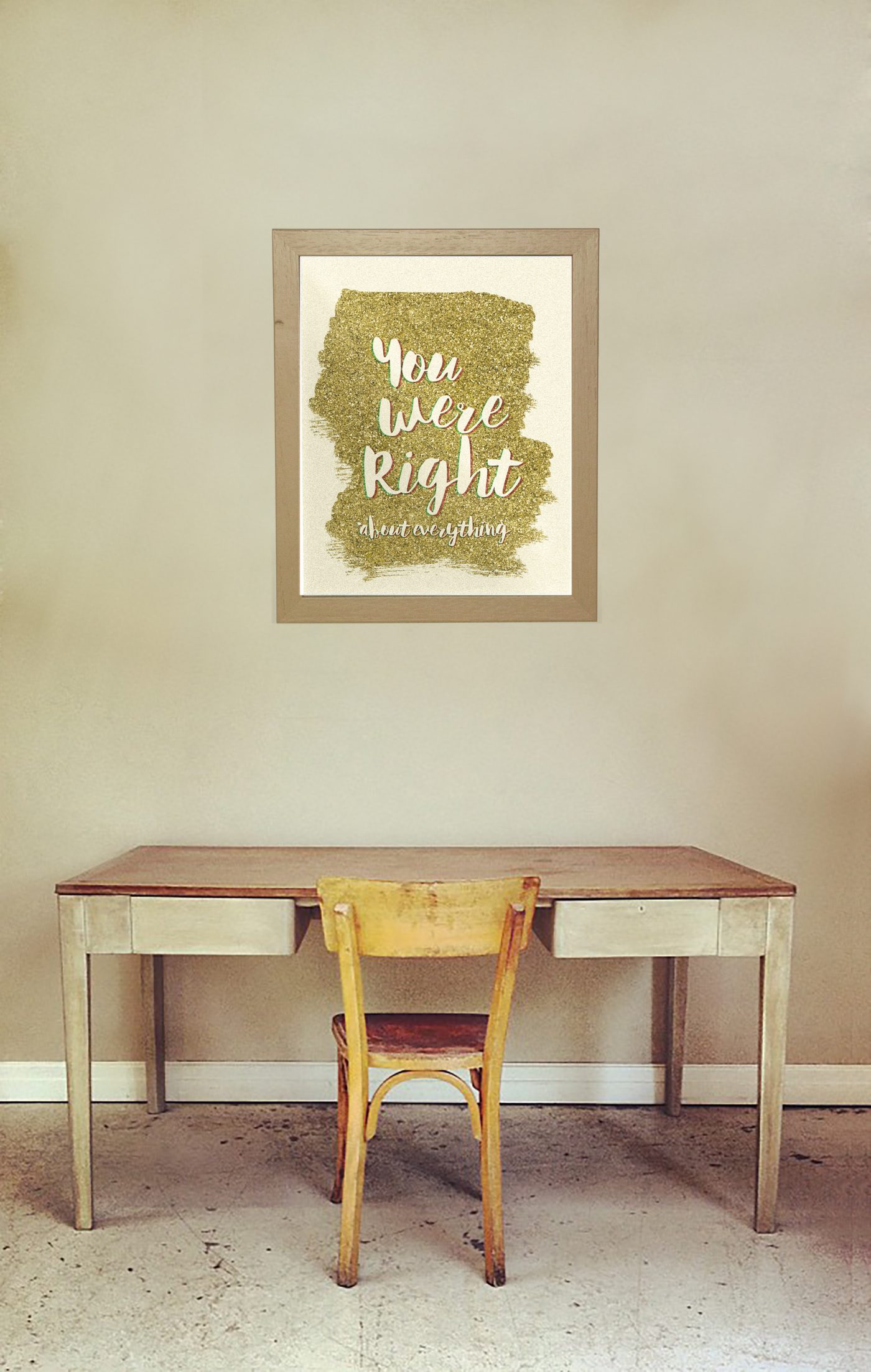 Every year the month of May hits me hard because it was the last month I spent with my mom before she passed away in 2008.
It never gets easier, this huge mom-shaped hole in my heart. She's still the first person I want to call when Alexa hits a milestone or when I have great news. I miss our morning talks. I miss her on beach days. I miss her pretty much constantly.
Most of all, I want to call her when one of her many prophecies come true. I'm talking about "just you wait" kind of prophecies, especially the "just you wait till you have kids." They hit me hard when they happen because they're a double whammy. One — that she was right, and it has happened. Two — that she's not here to bear witness.
She would've been the best kind of grandma, spoiling her grandkids rotten and always finding excuses to come visit. I tear up every time I imagine what it would be like if she were still with us.
I can't send my mom a Mother's Day card, but if I did, this would be it.
Free Art Printable: You Were Right (About Everything)
Art is a high-res 8×10 pdf. The card is the same size, meant to print on letter-sized paper (use the nice stuff!) and fold in half. Write something nice inside. Your mom deserves it!
Font: Helena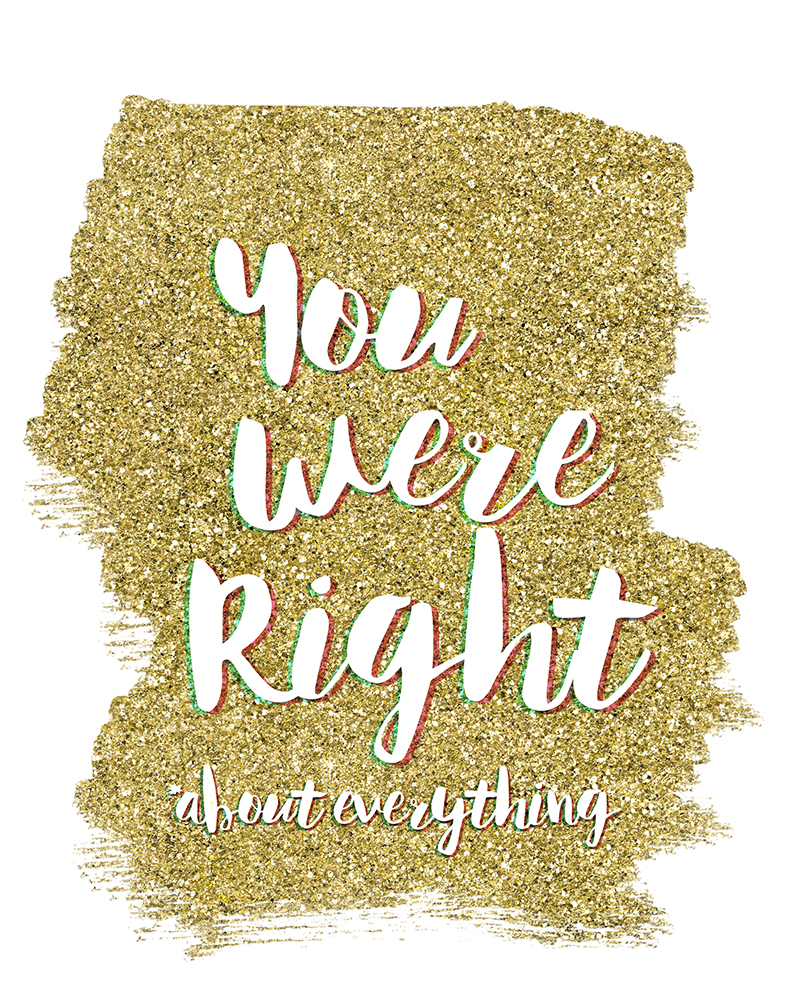 THE FINE PRINT: As always, play nice. For personal use only. Give credit where it's due. Share with friends. It warms my heart to see my printables on social media, so please tag me @littlegoldpixel on Instagram so I can see the art in action.
P.S. More freebies!
P.P.S. Ever think about making your own printables? Here are some resources to get you started.