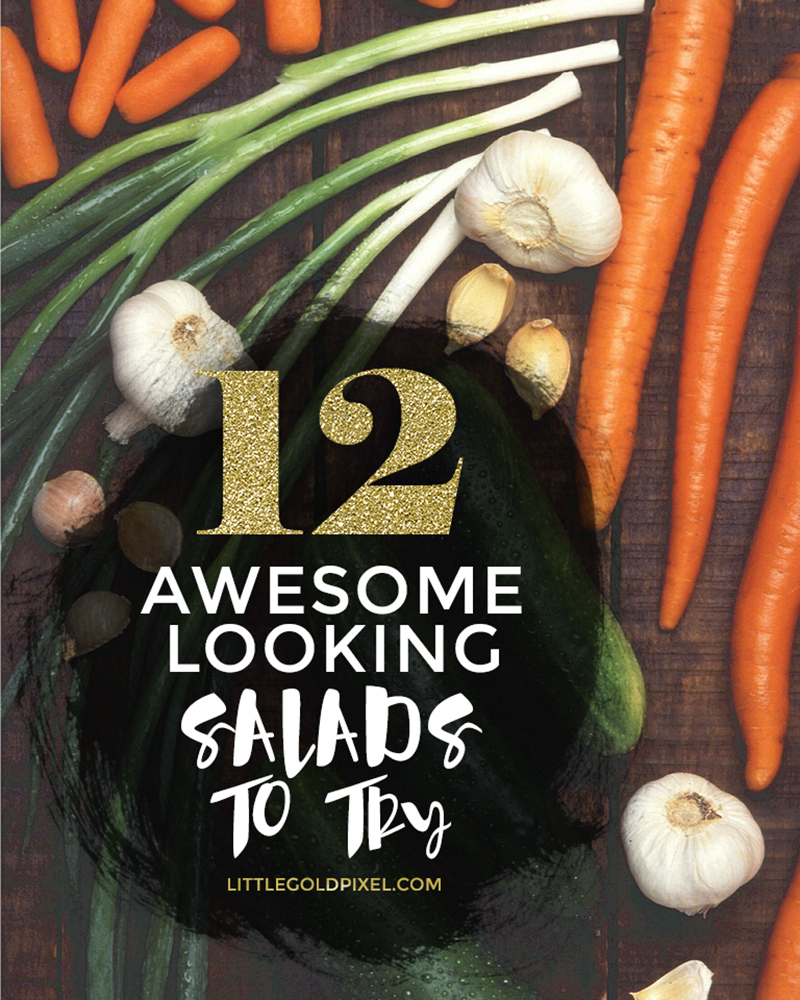 A few summers ago I ate a salad a day for an entire month.
I was reminiscing about how much healthier I felt after force-feeding myself a bowl full of vegetables for 31 days when it occurred to me: Do it again. Duh.
What's funny is that the first round of salad days was kinda-sorta torture. And there were a few times I put strawberries on top of a pile of spinach and called it a salad. Ahem.
Not going to happen this time around.
I'm committed to eating well-rounded, awesome salads each day of May. It has already started off so much easier now that I have a few tried-and-true salad recipes I eat often, anyway, including my Summer Salad and Crunch-tastic Salad.
Also, I've pulled 12 recipes that I want to try out of my giant Salad Days board on Pinterest.
12 Salad Recipes to Try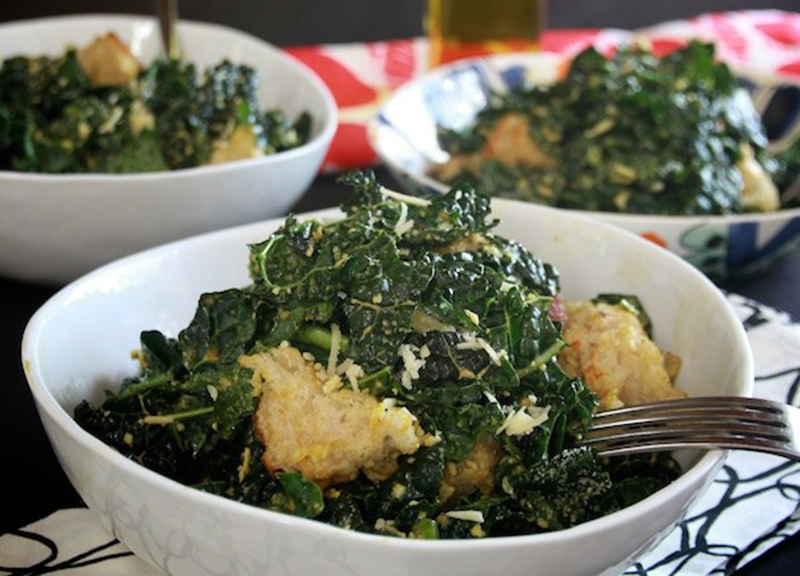 1. Smoky Kale Caesar Salad – Shutterbean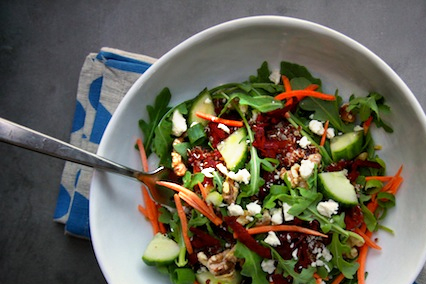 2. The Reset Button Salad – Shutterbean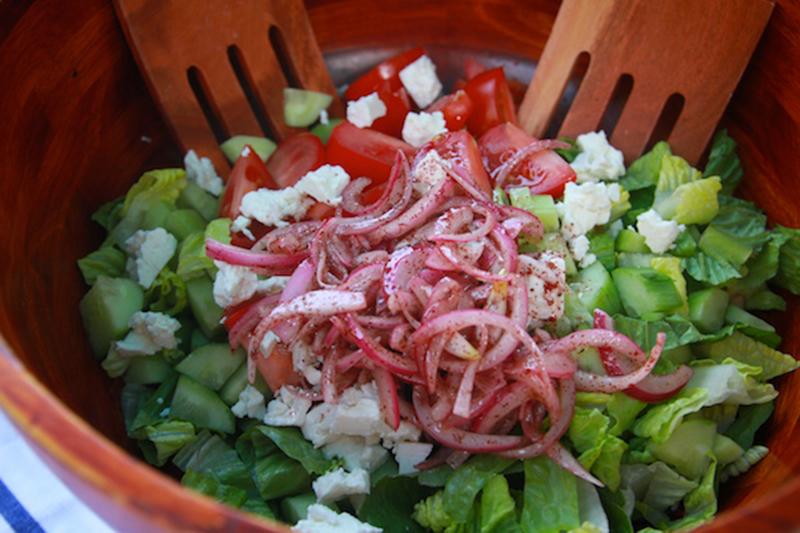 3. Simple Greek Salad – Shutterbean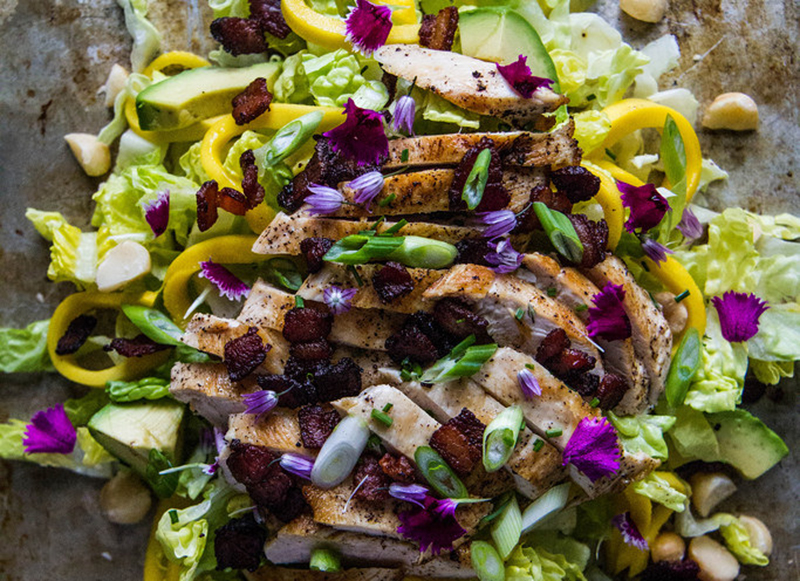 4. Hawaiian Chicken Chop Salad – Heather Christo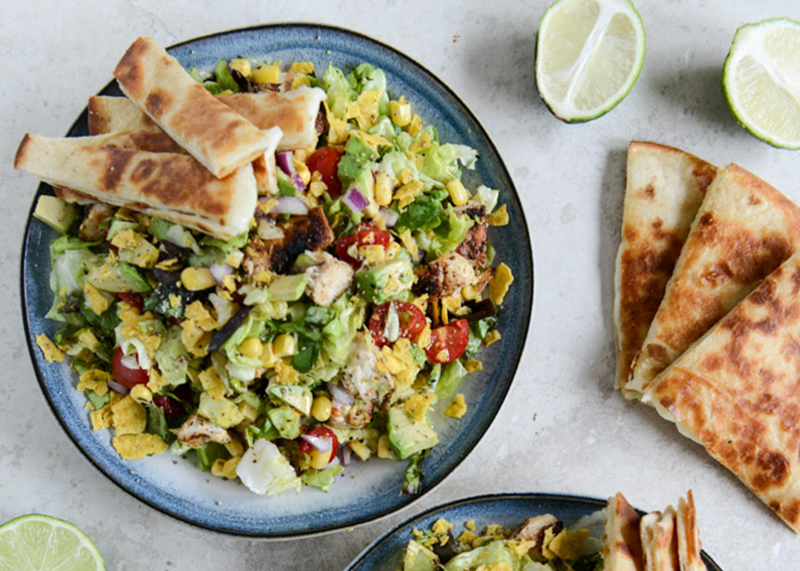 5. Chopped Chicken Taco Salad – How Sweet It Is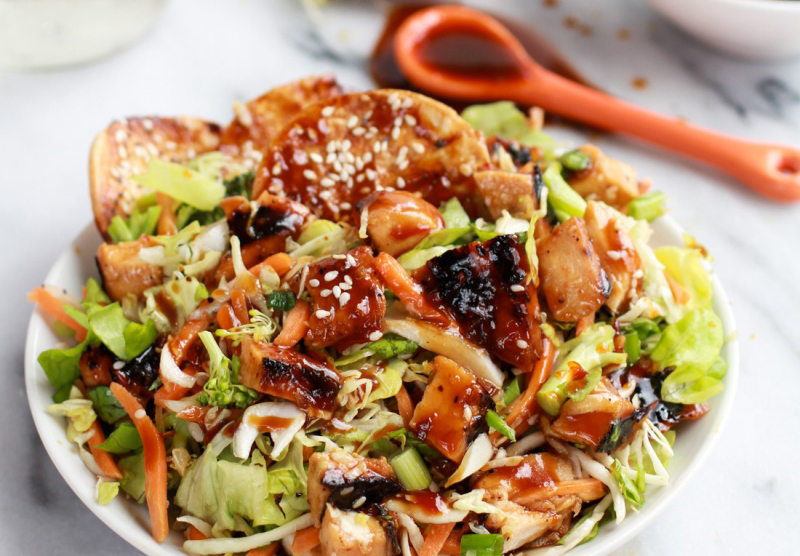 6. Chopped Asian BBQ Chicken Salad – Half Baked Harvest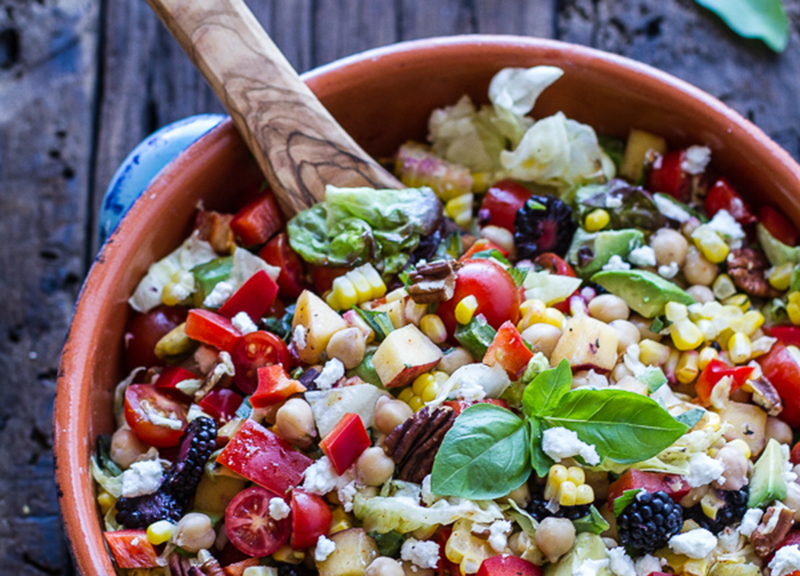 7. Easy Summer Herb Chickpea Chopped Salad – Half Baked Harvest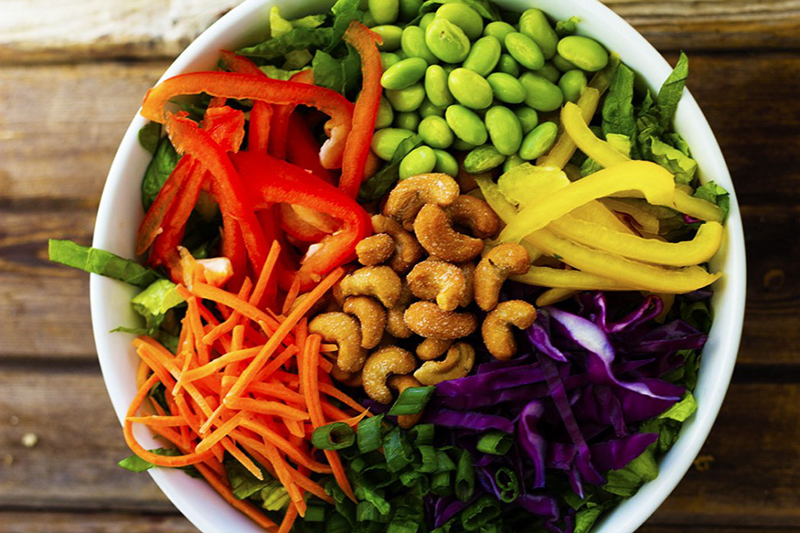 8. Thai Cashew Chopped Salad – The Recipe Critic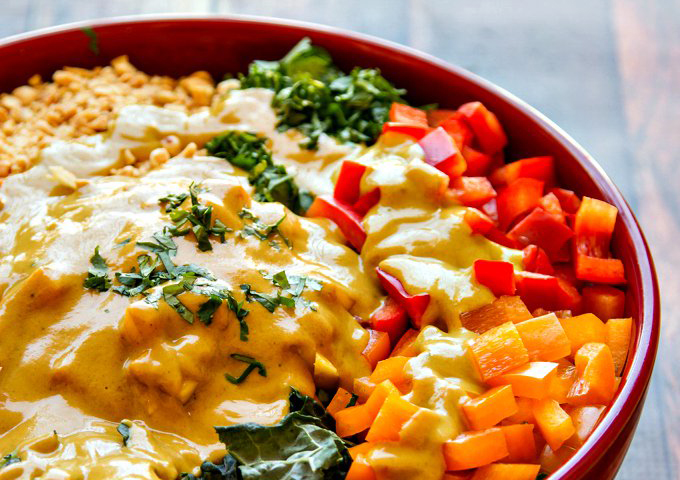 9. Chopped Thai Salad – The Wicked Noodle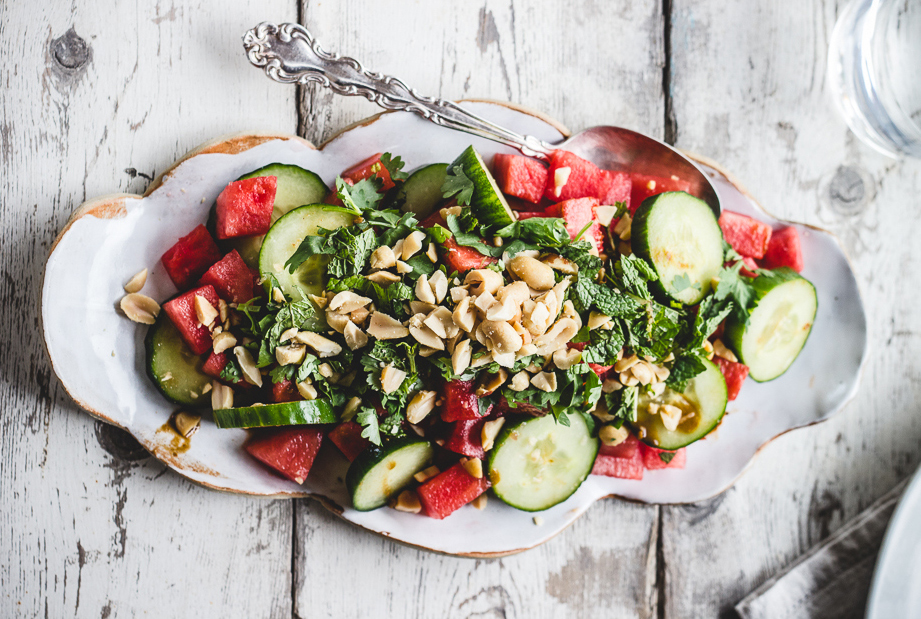 10. Watermelon Salad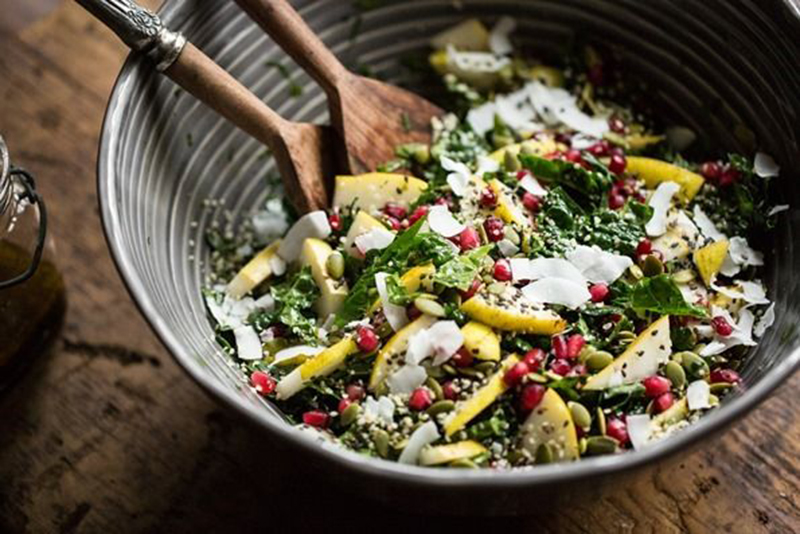 11. Superfood Crunch Salad – Oh She Glows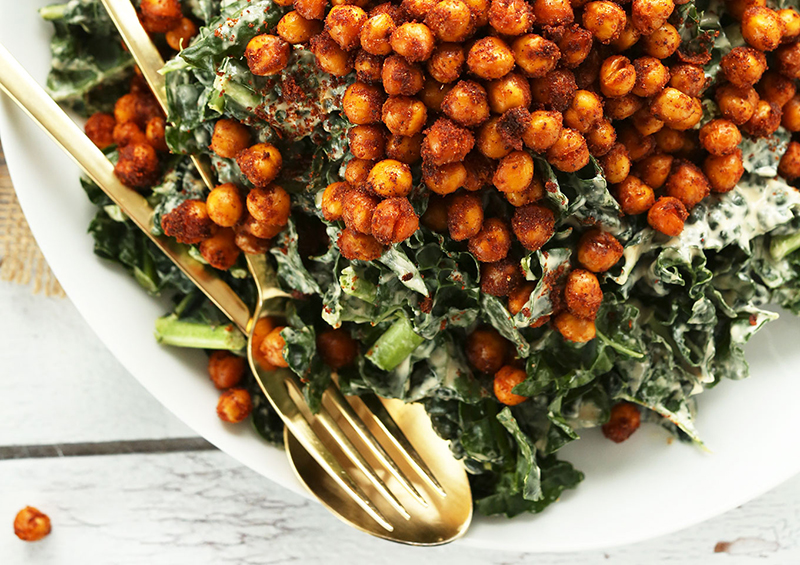 12. Galicky Kale Salad with Crispy Chickpeas – Minimalist Baker
Have you ever tried a salad month? What's your fave go-to salad? You can follow along with me this month on Instagram. Fingers crossed I come out a few pounds lighter come May 31!