You might remember last year I made some Frozen printables. They looked a little something like this: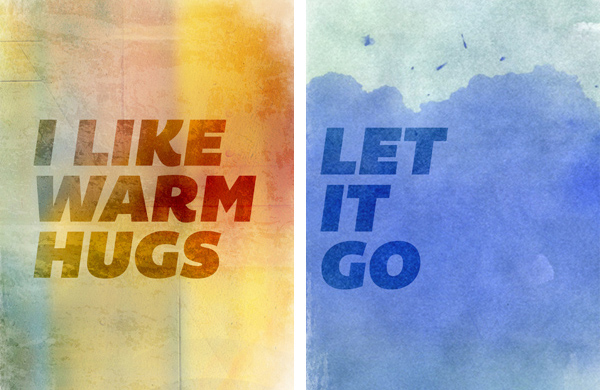 At the time I was aiming for gender neutral. Something for boys, girls and, ahem, adults. You know who you are.
A few weeks ago we upgraded Alexa to a big-girl room. She has a large bed now, we rearranged her furniture, and it seemed only right to switch out some of the art that had been in frames since before she was born.
I suggested we print out one of the Frozen pieces I had created.
"But, Mama, can you add some snowflakes? And the words aren't too pretty."
Yes, I have a budding artist on my hands here. I was happy to work to her specs, though, because it was obvious that her changes are more in line with what my 4-year-old girl likes. Even though I'm constantly telling her she can play with toys she calls "boy toys" and colors she calls "boy colors," she has her mind made up when it comes to pink and frilly.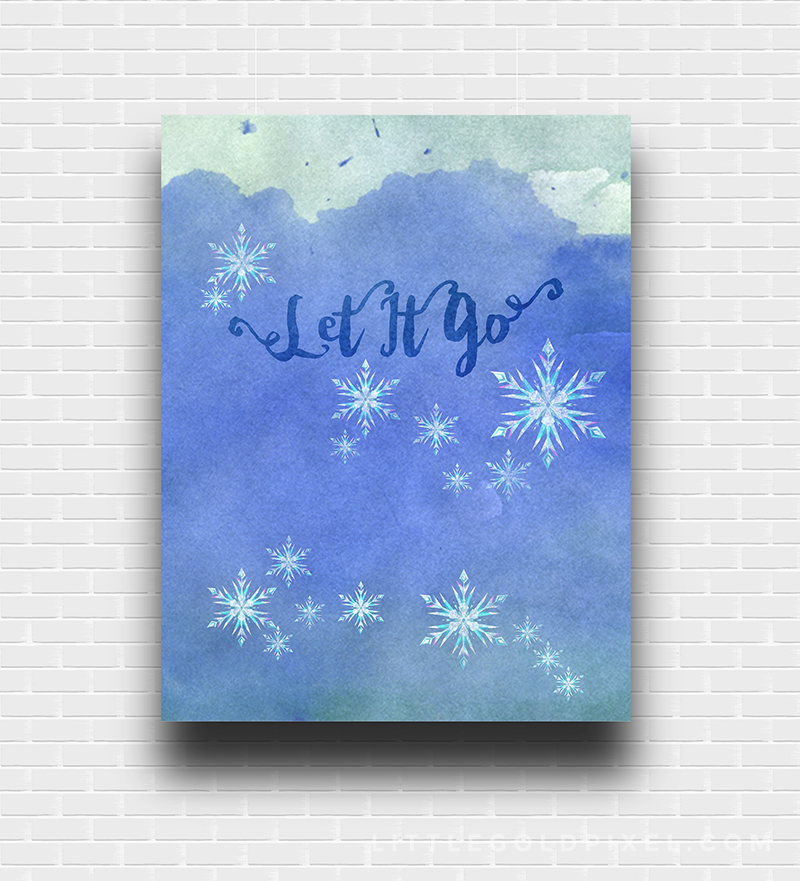 She wasn't so sure about the blue at first, so I made one in pink, too.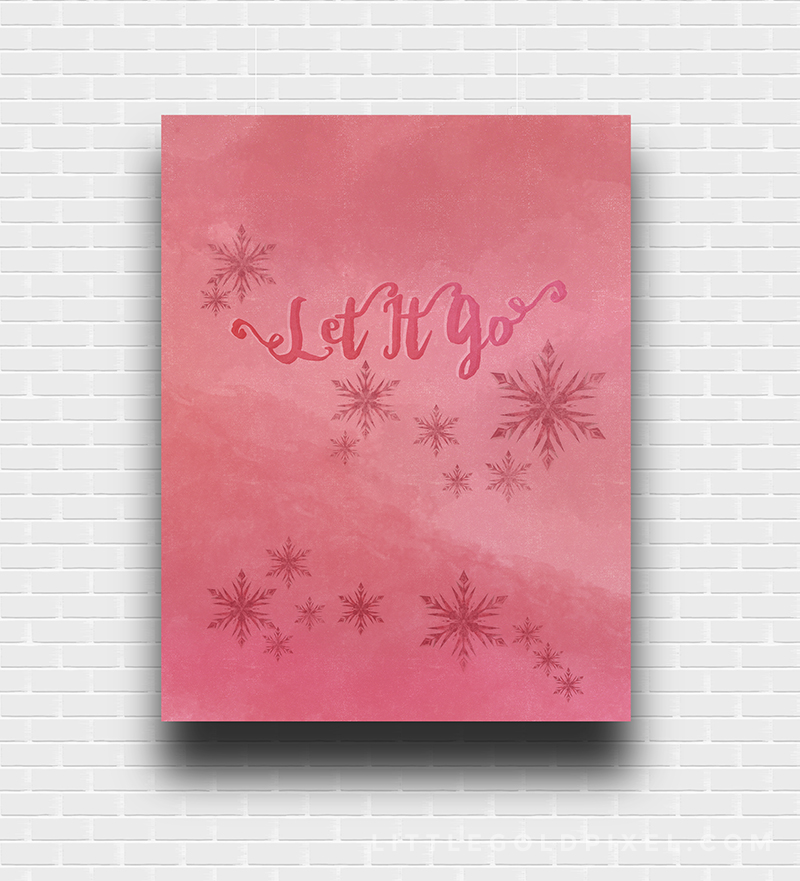 Just like the fairy godmothers in another Disney princess tale ("Sleeping Beauty" in case you don't recall), she went back and forth between blue and pink. We settled on blue for the time being because I feared her entire room would look like it was decorated by Pepto-Bismol. I am still in charge here, somewhat.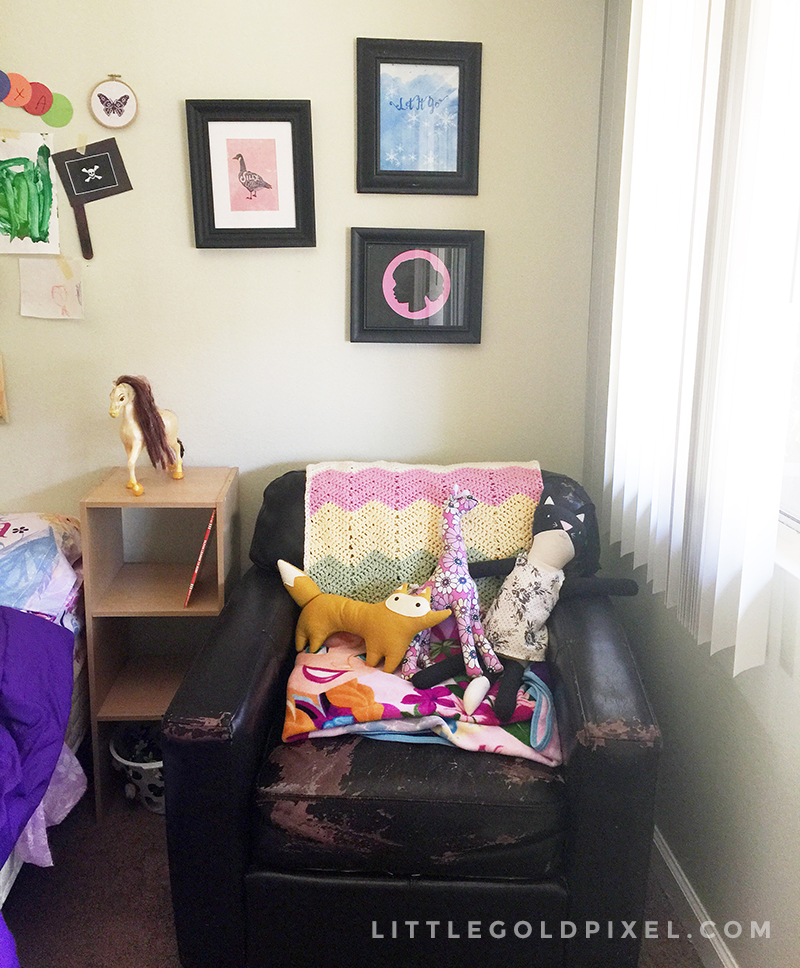 Anyway, I thought you might be interested in some more whimsical Let It Go options, so here you go. Art directed by Alexa, age 4 years 4 months. These are "for girls," says Alexa. (They're for everyone, I say.)
Frozen Let It Go Free Art Printables
Art is a high-res 8×10 pdf.
Font: Dality
(This is an affiliate link. I only link to things I use and adore. You get cool stuff, I get money for iced coffee. It's a win-win.)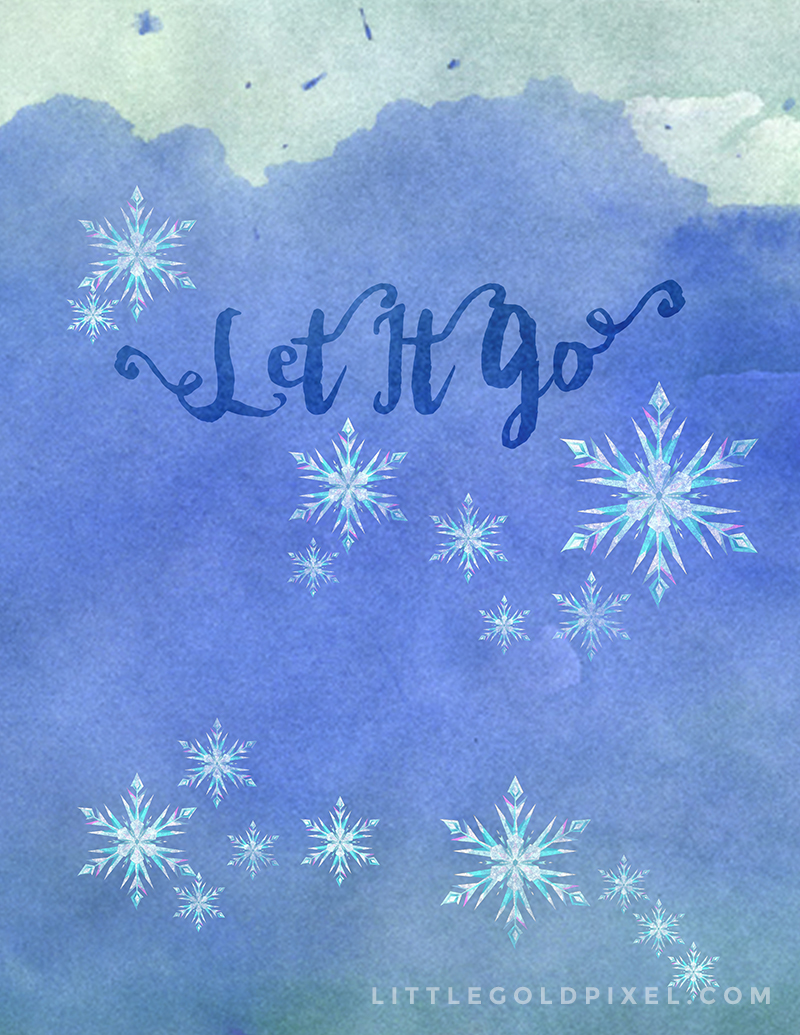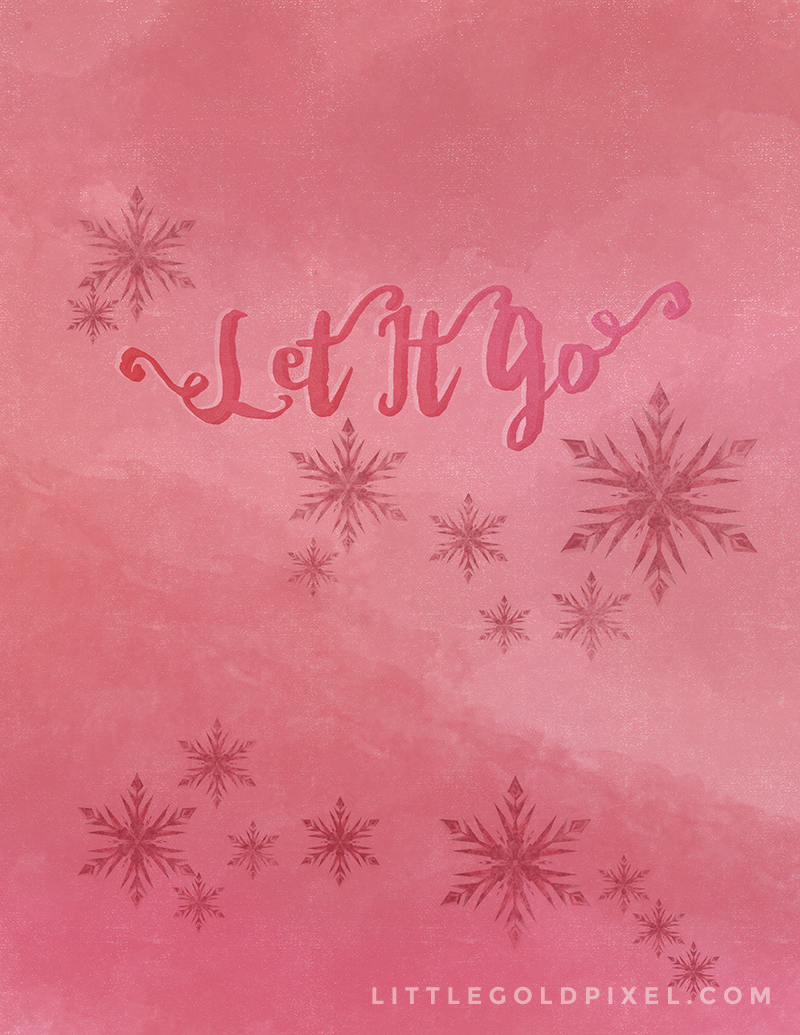 THE FINE PRINT: As always, play nice. For personal use only. Give credit where it's due. Share with friends. It warms my heart to see my printables on social media, so please tag me @littlegoldpixel on Instagram so I can see the art in action.
P.S. More freebies!
P.P.S. Ever think about making your own printables? Here are some resources to get you started.