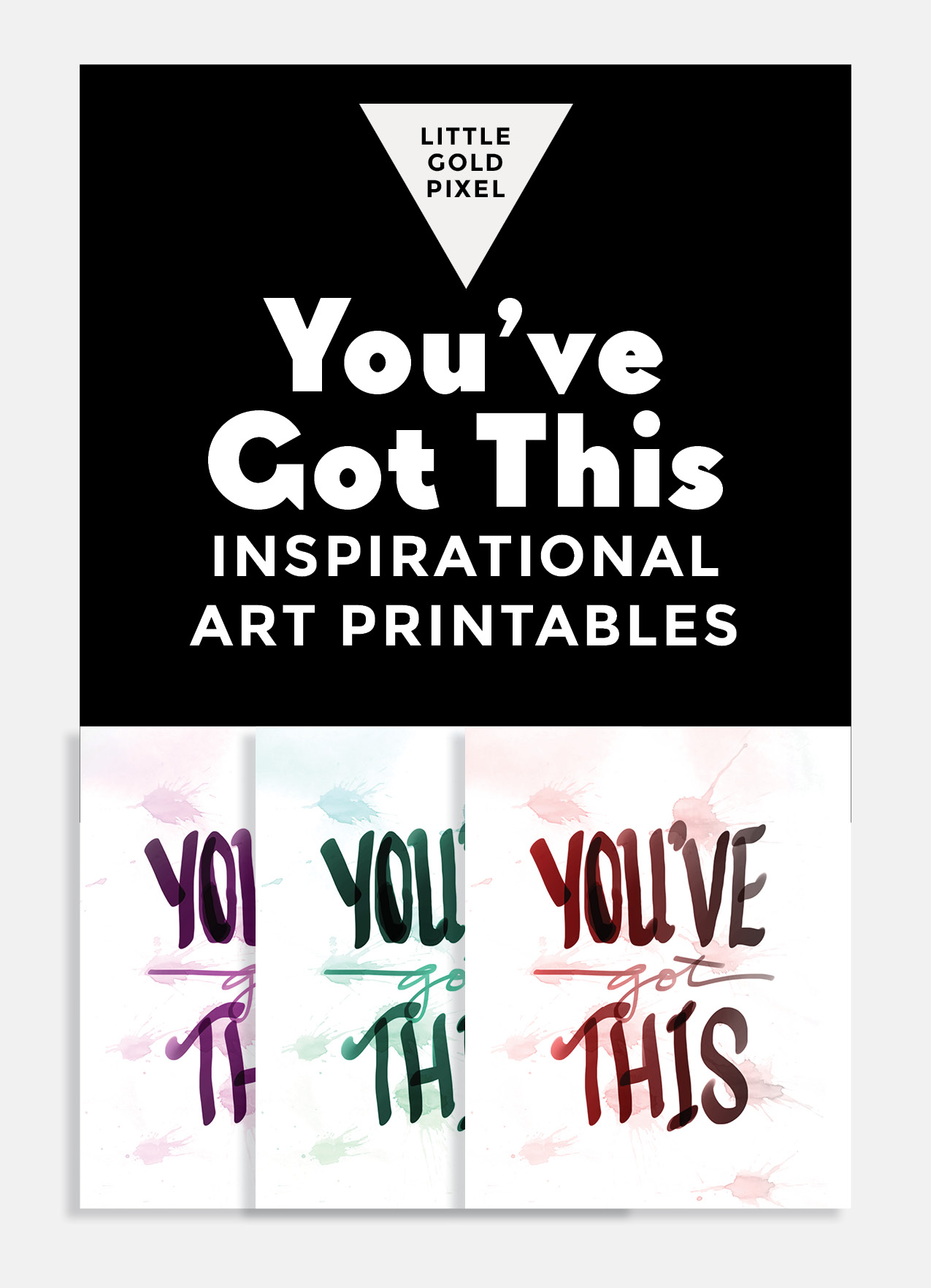 I recently asked my newsletter subscribers for suggestions on phrases for our next freebie. You are all amazing people, because I received so many great replies.
I noticed something interesting as I rounded up the replies. (A common thread, if you will.)
Every single suggestion was inspirational!
It was difficult to choose just one to work on this week. I think you'll all be happy with it, though. We can all use a little extra oomph to push us to the next level, don't you think? I like the self-assurance behind these three little words.
Go ahead, pat yourself on the back. You've got this.
An extra big shoutout to everyone who participated in the newsletter challenge. Keep an eye out; you may just spy a freebie with your words on it in the future.
Speaking of the newsletter, do you subscribe? If not, you totally should.
You Got This Inspirational Free Printable
High-res PDF in 8×10 format, easy to print on 8.5×11 paper and trim to fit 8×10 frame.
This blue version is the one I'm offering to my blog readers as a free download. Keep scrolling to find more options available for download in the shop.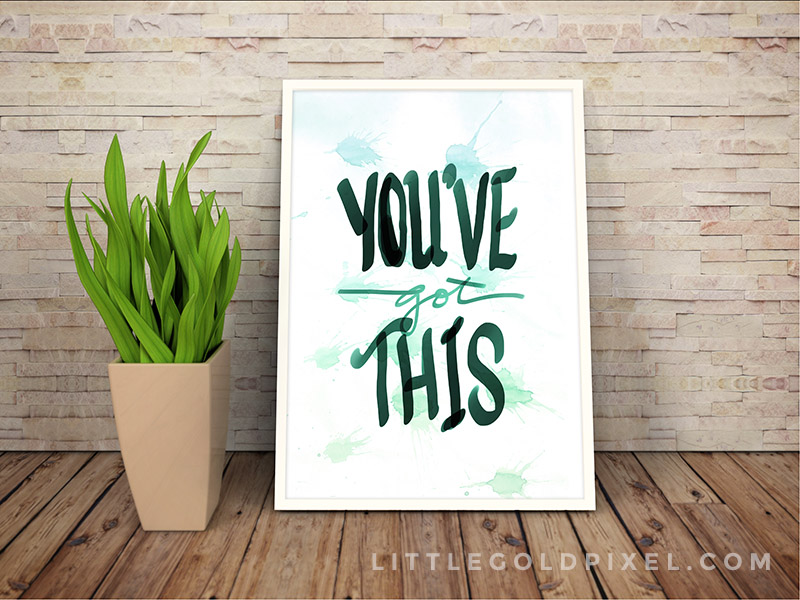 Download Now
In the Shop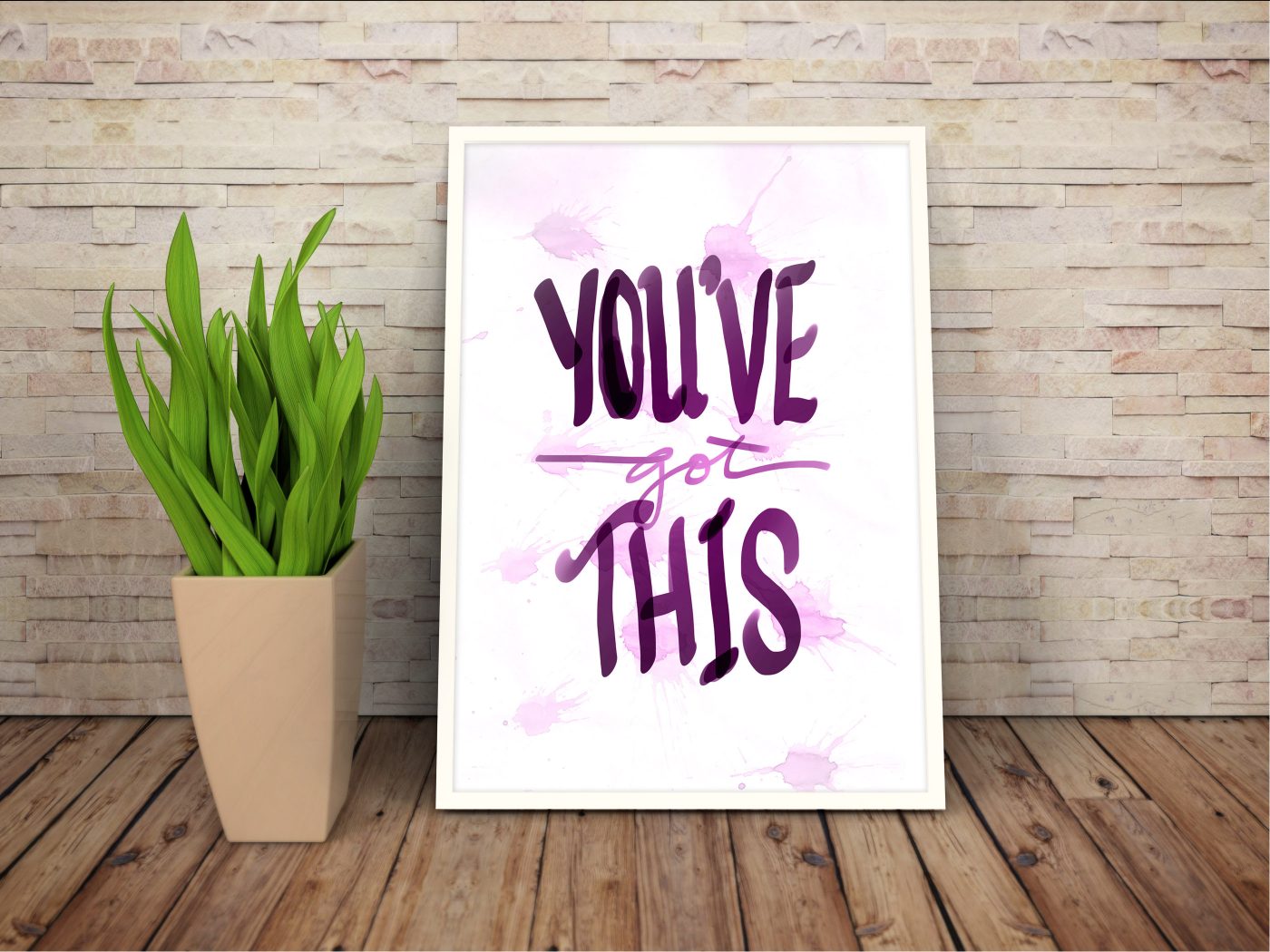 Get It Now
---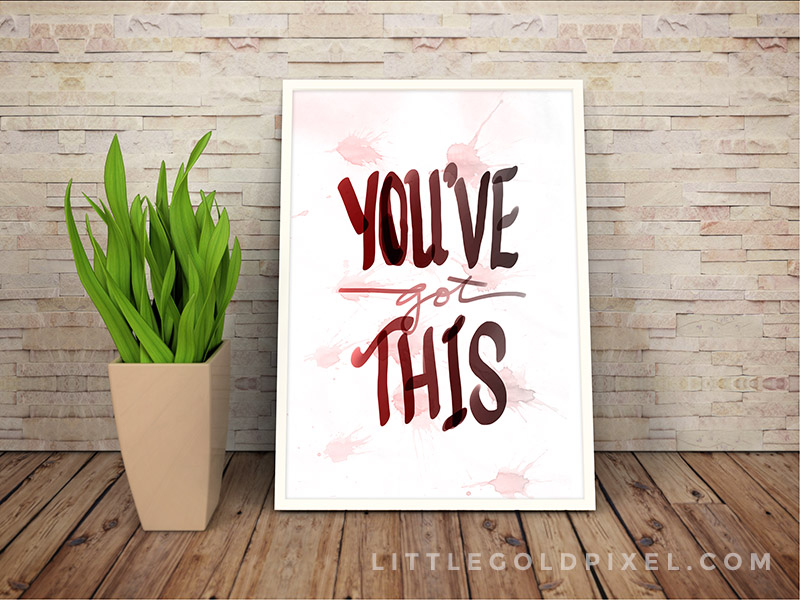 Get It Now
---
THE FINE PRINT: As always, play nice. For personal use only. Share with friends. It warms my heart to see my printables on social media, so please tag me @littlegoldpixel on Instagram so I can see the art in action.
P.S. More freebies!