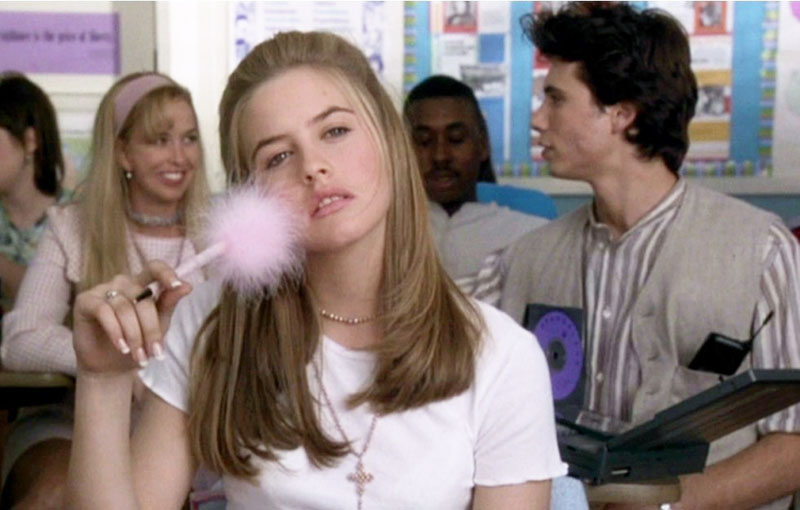 Every time my pen hits paper, there's a moment where I look at what I've written in mild shock.
Is that my handwriting?
I don't recognize it as my own. This chicken scratch, this serial killer scrawl. I'm always surprised that cashiers are OK with my electronic signature. "Signature" is giving those illegible lines too much credit.
What passes as my handwriting today is a far cry from when I used to write notes all day every day.
AKA high school.
Back then my writing wrist was a machine. I was so boss at writing that I could take notes in class and write notes to friends at the same time. Does anyone still write notes anymore, or is it all texting? (It's about 99% texting for me.)
14 Free Handwritten Fonts
There are a plethora of free handwritten fonts out there. But, like my chicken scrawl, they are not always the best/most legible.
These 14 have passed my test for quality and durability. They also make fun design partners for your standard serifs and san serifs. Just be careful when using free fonts for anything other than a personal project. Often you will need to buy a license. When in doubt, track down the original font creator online and check with them.
You'll notice that I drew inspiration from my favorite teen movies. Bonus points if you guess all the films!
(Scroll to the bottom for links to the individual fonts.)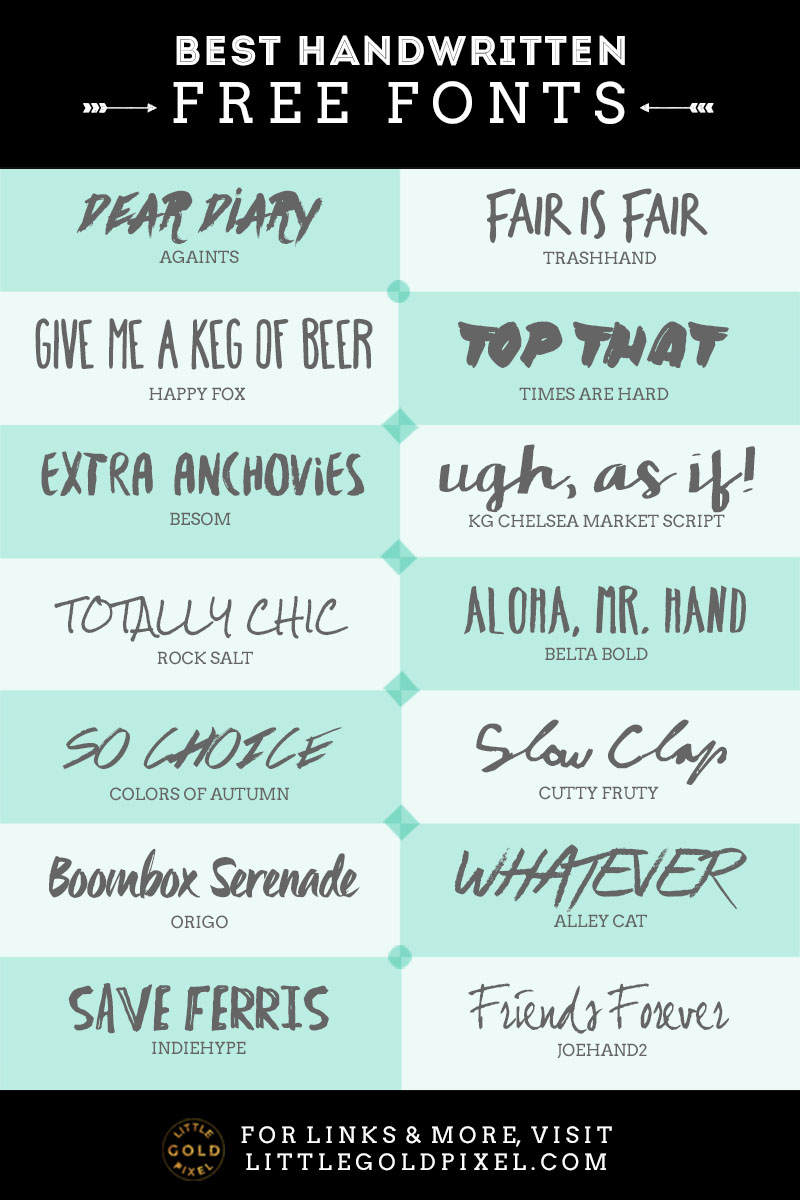 Againts / TrashHand / Happy Fox / Times Are Hard / Besom / KG Chelsea Market Script / Rock Salt / Belta Bold / Colors of Autumn / Cutty Fruty / Origo / Alley Cat / IndieHype / JoeHand2
What are your go-to handwritten fonts?
P.S. My favorite fonts ever & an all-around and ever-updated design resource guide!
P.P.S. My font board on Pinterest.