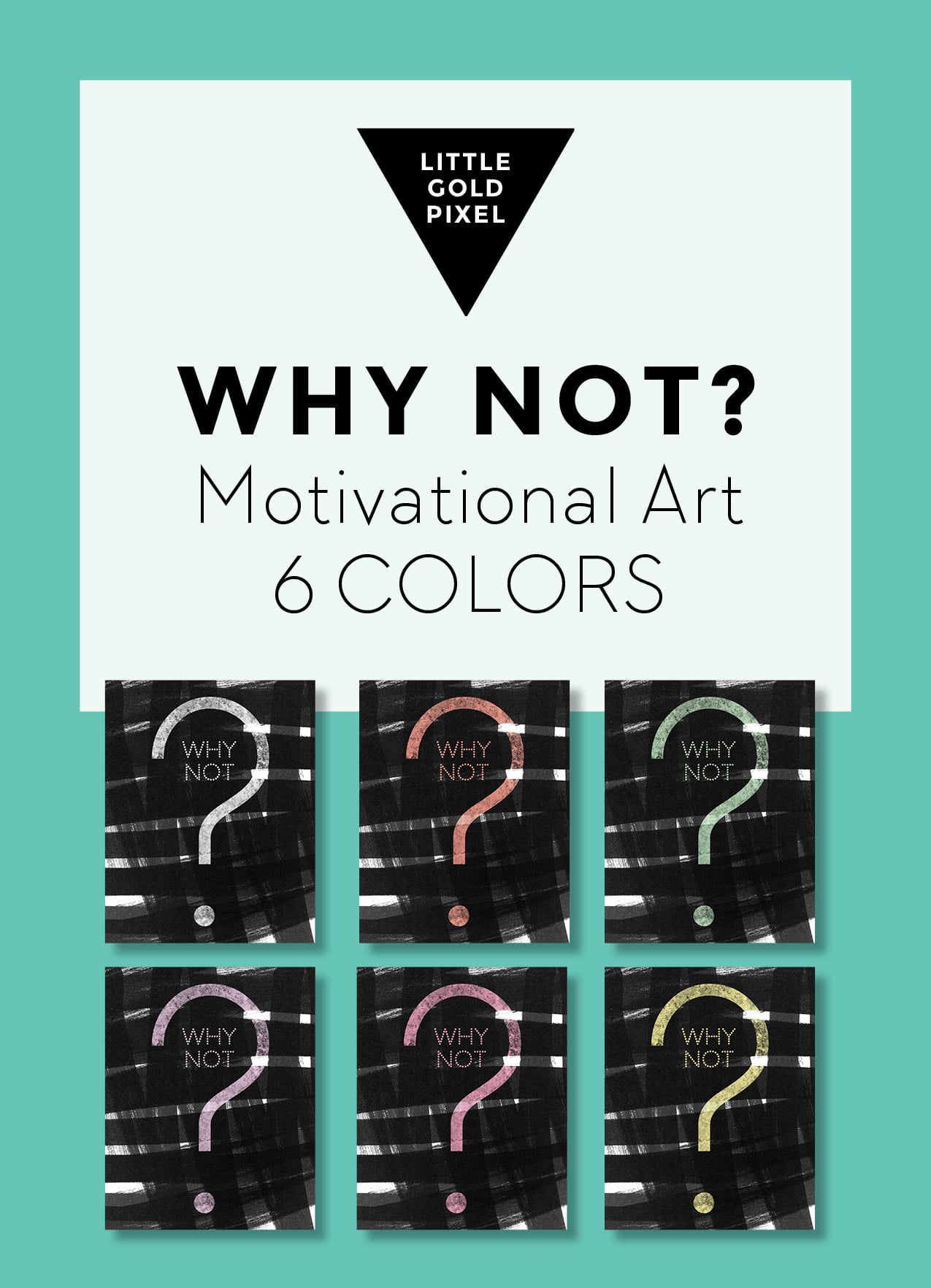 Do you ever hear a voice inside your head that is full of doubts?
Confession: I hear it all the time.
I hear it a lot when I come up with a really great but (fill in the blank: time-consuming, gut-wrenching, scary, mind-numbing) idea. An idea that will take a lot of my energy. One that I think might be too much of a gamble style-wise. One in which I worry, "What will people think of this?" and the dreaded "What if they don't like it?"
I am a very confident person, so this isn't a matter of self-esteem. It's a matter of self-destruction.
The key to dealing with these thoughts, I've found, is to quash it with a blasé attitude.
Why the hell not?
Why not, indeed.
Question Mark Free Inspirational Printable
I'm offering my B&W printable as a free download for you today. Keep in mind this version has a watermark at the bottom. Find unwatermarked versions (and five more colors!) in the shop.
High-res PDF in 8×10 format.
THE FINE PRINT: As always, play nice. For personal use only. Share with friends. It warms my heart to see my printables on social media, so please tag me @littlegoldpixel on Instagram so I can see the art in action.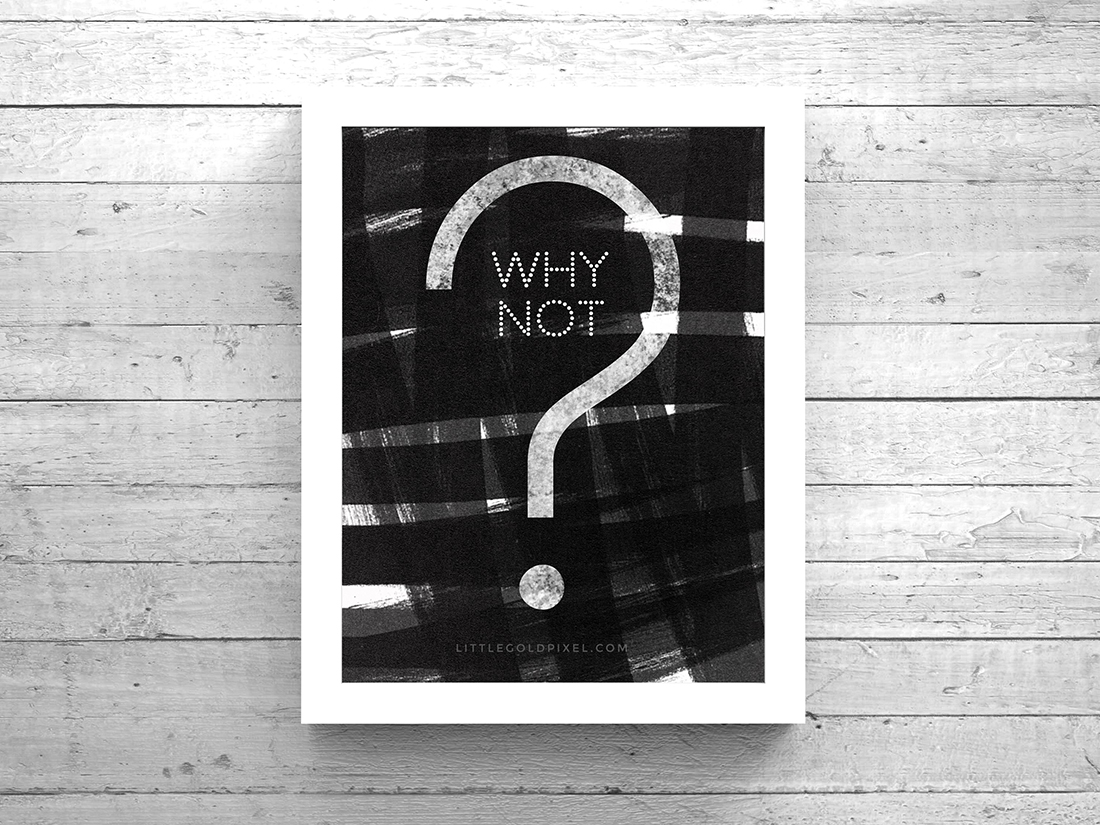 ---
P.S. More freebies!