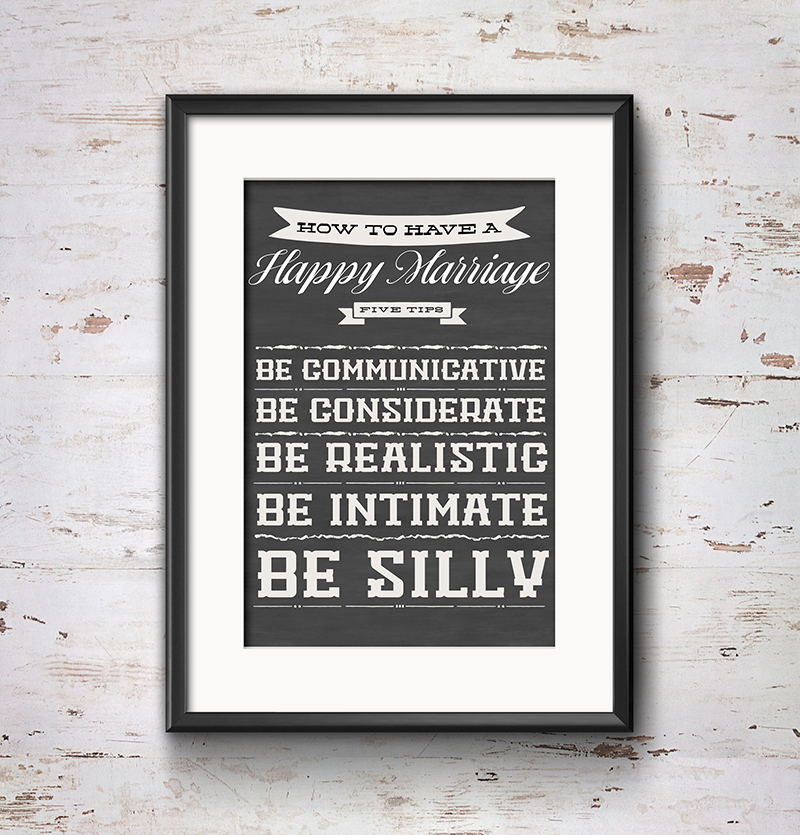 I received an email from a reader who came across my 5 Tips for a Happy Marriage post from last year.
I originally wrote the post to commemorate our 16th wedding anniversary, and by no means is it exhaustive or even expert advice. Just the experience of yours truly and some solid wisdom passed down over generations.
In the email, the reader requested a printable version of the 5 tips to give to her husband on their anniversary, which just happens to be today (happy anniversary!).
Isn't that the sweetest idea?
I thought that maybe other people would be interested in doing the same thing for their significant others, so I decided to release it here for all you lovebirds. Whether you are newlyweds, feeling the seven-year itch, or married for decades — I think you'll see that this advice can get you through good times and bad.
And, even though this is covered under "Be Communicative," I'd be remiss if I didn't pass along my mom's No. 1 piece of advice for a good relationship: Never go to sleep angry.
Work it out, folks!
Free Printable: Tips for a Happy Marriage
PDF is 16×20, a large enough size to print as a poster. Can be cropped to fit your specs.
For personal use only. Do not use in commercial projects. If you'd like to purchase a commercial license, contact me for a price quote.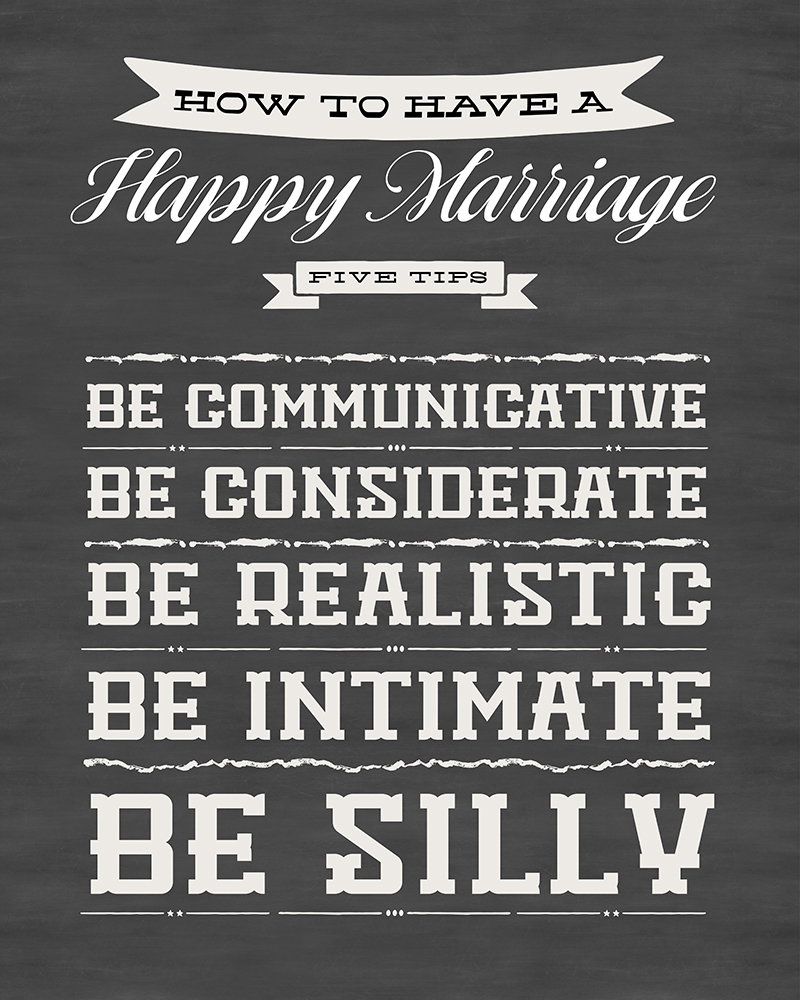 P.S. Sharing over at A Simple Pantry. Check it out for more creative ideas.