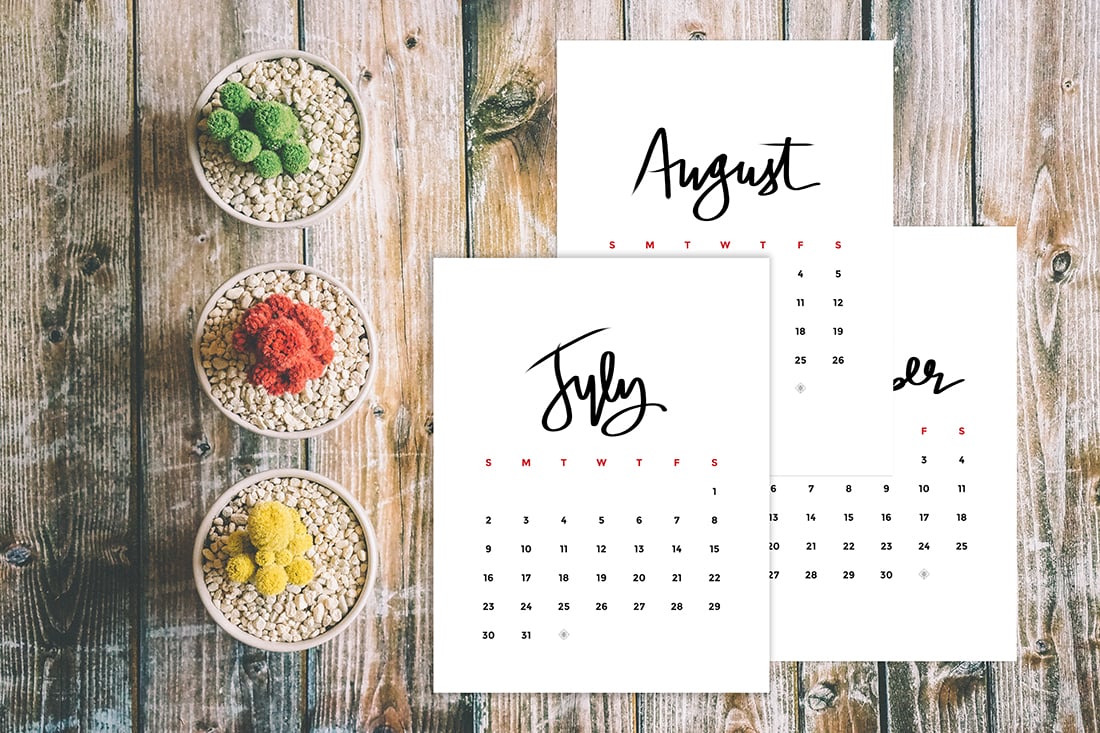 Good riddance to 2016.
Don't get me wrong. There were some good times. Moving to a house with a legit back yard, making the leap to full-time entrepreneur, passing out on the couch after eating too many cookies this Christmas.
Still, I am more than a little sour on this year and ready to move on to 2017.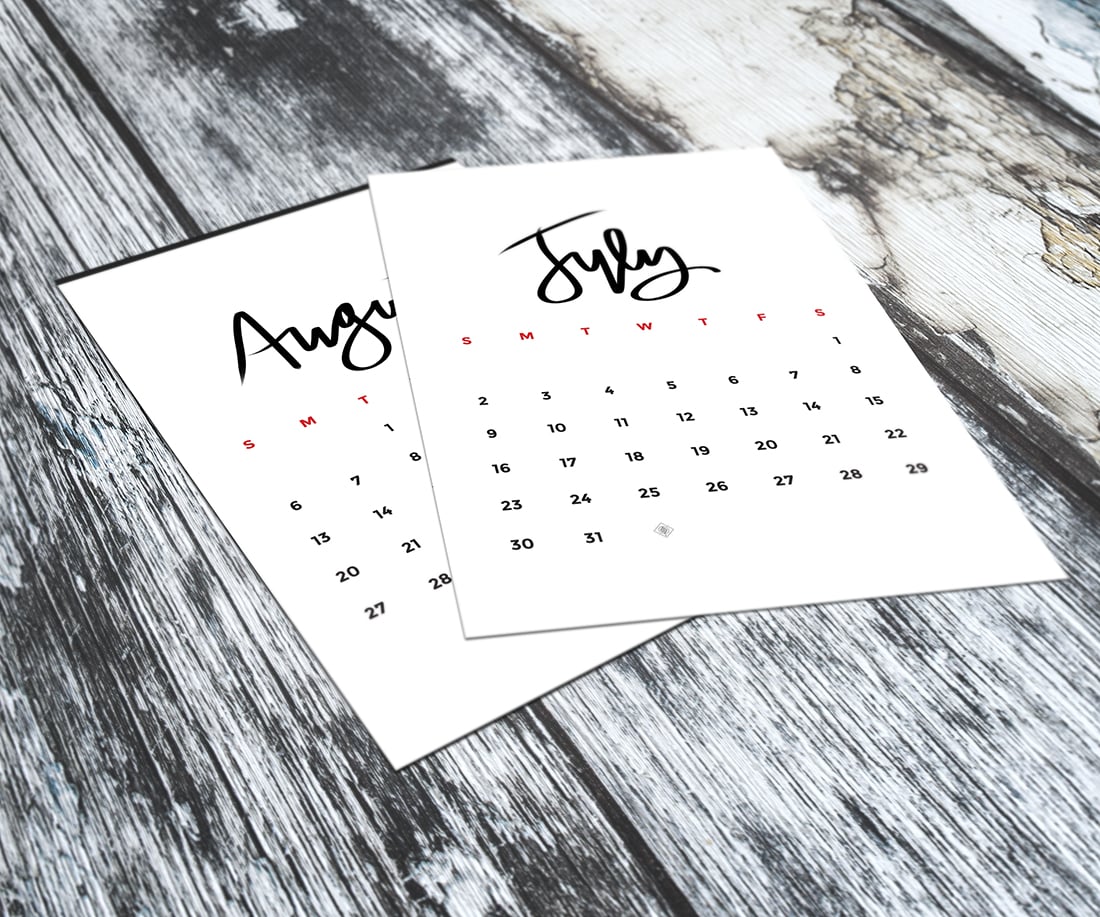 For starters, the election + the myriad human rights violations we saw this year.
For enders, all my girlhood touchstones are dropping like flies. I'm still not over David Bowie, let alone Prince and George Michael. Not to mention Carrie Fisher and Debbie Reynolds.
So, 2017, I welcome you with open arms and eager anticipation. Fingers crossed.
Let's get to work and turn lemons into lemonade!
2017 Printable Calendar Free Download
This is the third year I've shared my minimal calendar with you, changing it up ever so slightly with the treatment of the "months." In 2015, I used oversized typography. In 2016, the months were hand-drawn in heavy marker. For 2017 I drew the months in bounce lettering.
High-res PDF includes each month in 8.5×11 format. For personal use only. Share with friends. Tag @littlegoldpixel on Instagram so I can see how you're using your calendar!
Tools used: Adobe InDesign, Procreate app, Montserrat Bold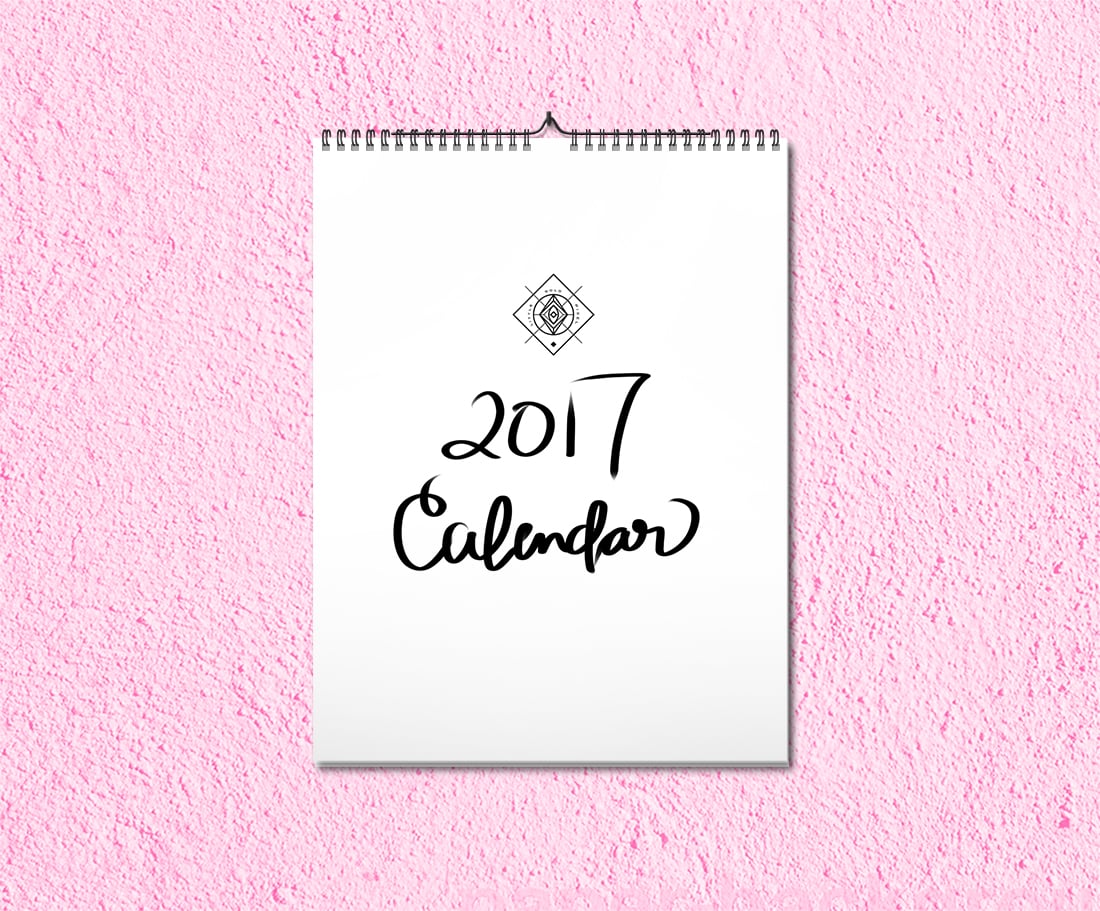 Download Calendar
Bookmark for later: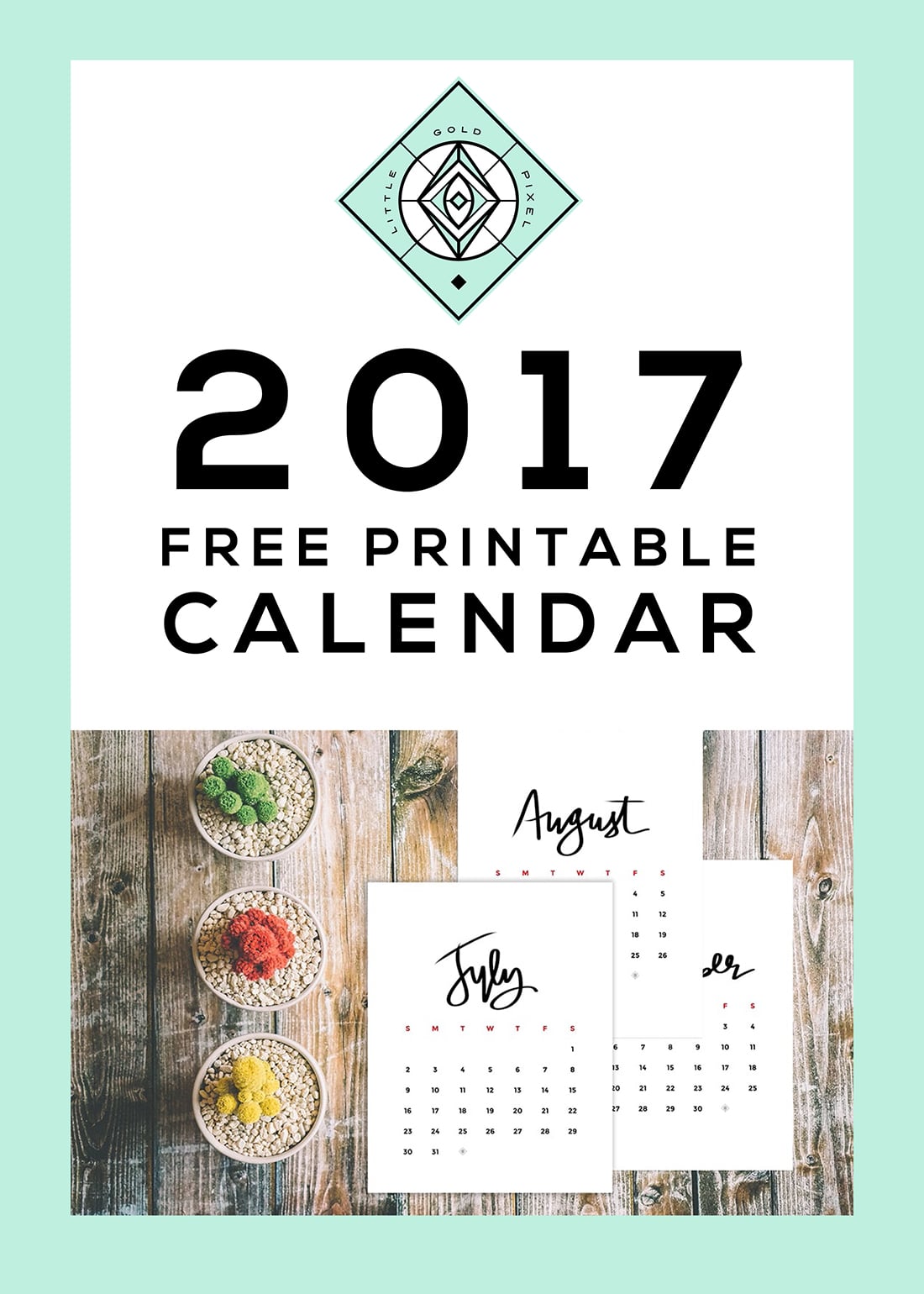 P.S. More freebies!