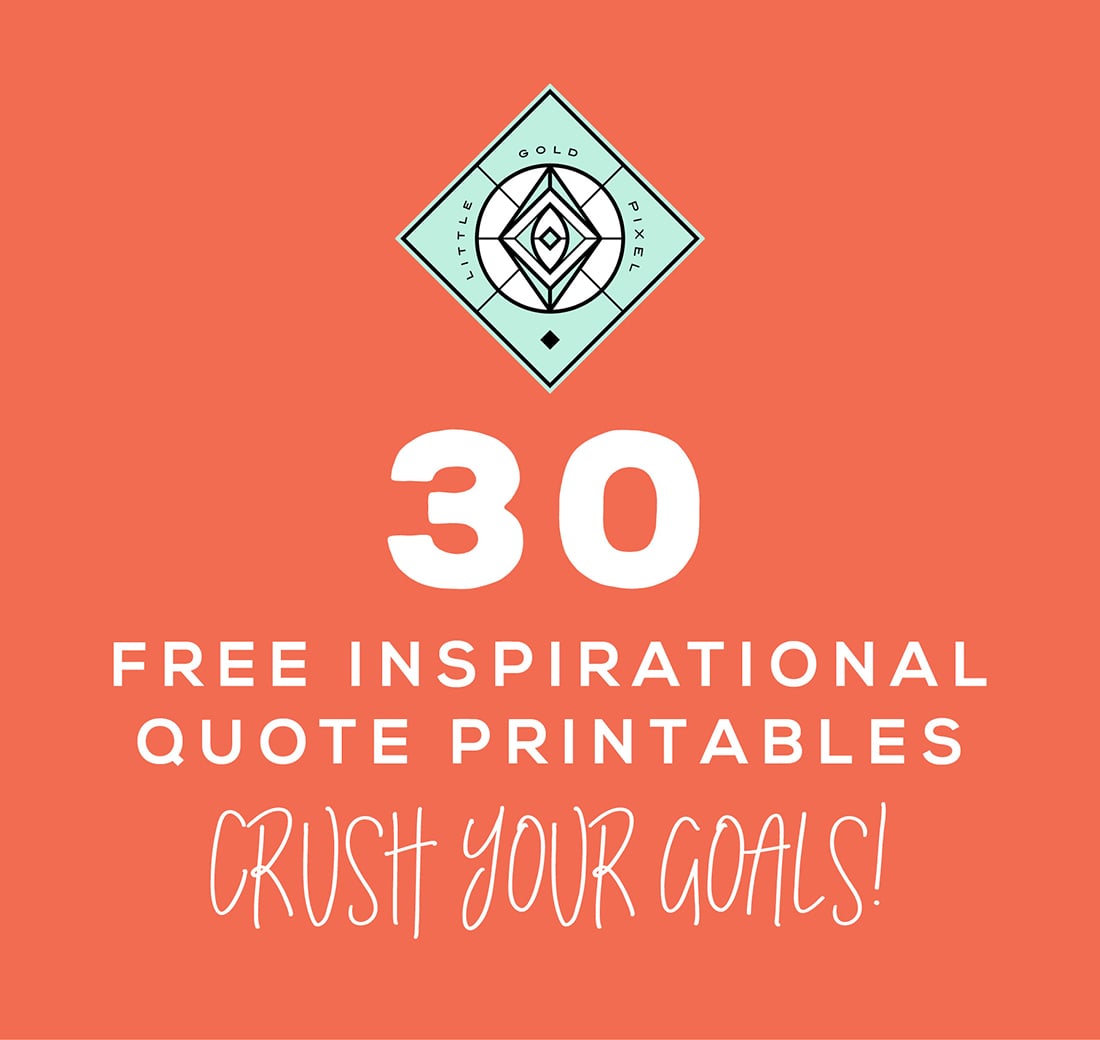 Happy New Year, everyone! Now that the glitter has been swept up and the cheese/wine/candy hangover is almost over, it's time to get down to the nitty gritty.
I'm talking resolutions, goals, kicking ass, what have you.
What are you working on this year? Are you focusing on something professional or something personal? (Share in the comments!)
As for me, some of you may know that I recently decided to go full-force freelance/entrepreneur, which means I'm setting the pressure level to 11.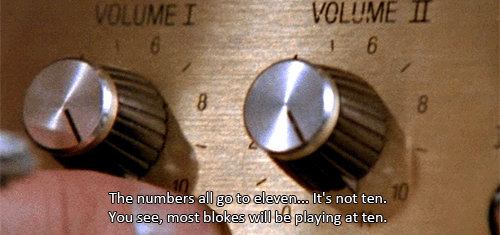 It's a self-imposed pressure level, but I'm a firm believer in giving it my all. For years, I gave my employer my all — 100% of my best energy— and now it's time to see what I can accomplish if I turn that energy toward my own goals and dreams.
Are you excited? I'm soooo excited.
This being said, I fully anticipate that there will be days when it will be all I can do to drag myself out of bed after a setback or after making a costly mistake.
I'm told that mistakes are bound to happen despite my best efforts, and in my case I'm sure it will have something to do with advertising or marketing or something similarly business-related that falls outside my wheelhouse.
So as a pre-emptive measure, I've rounded up 30 free inspirational quotes. These are my faves, the ones that give me a little oomph to do some goal crushing.
I thought you might want to print them out and rotate them on your desk, too.
30 Free Inspirational Quote Printables (Kill It This Year!)
You'll find the links to the individual printables underneath each gallery mockup. The links lead to the original artists' download pages.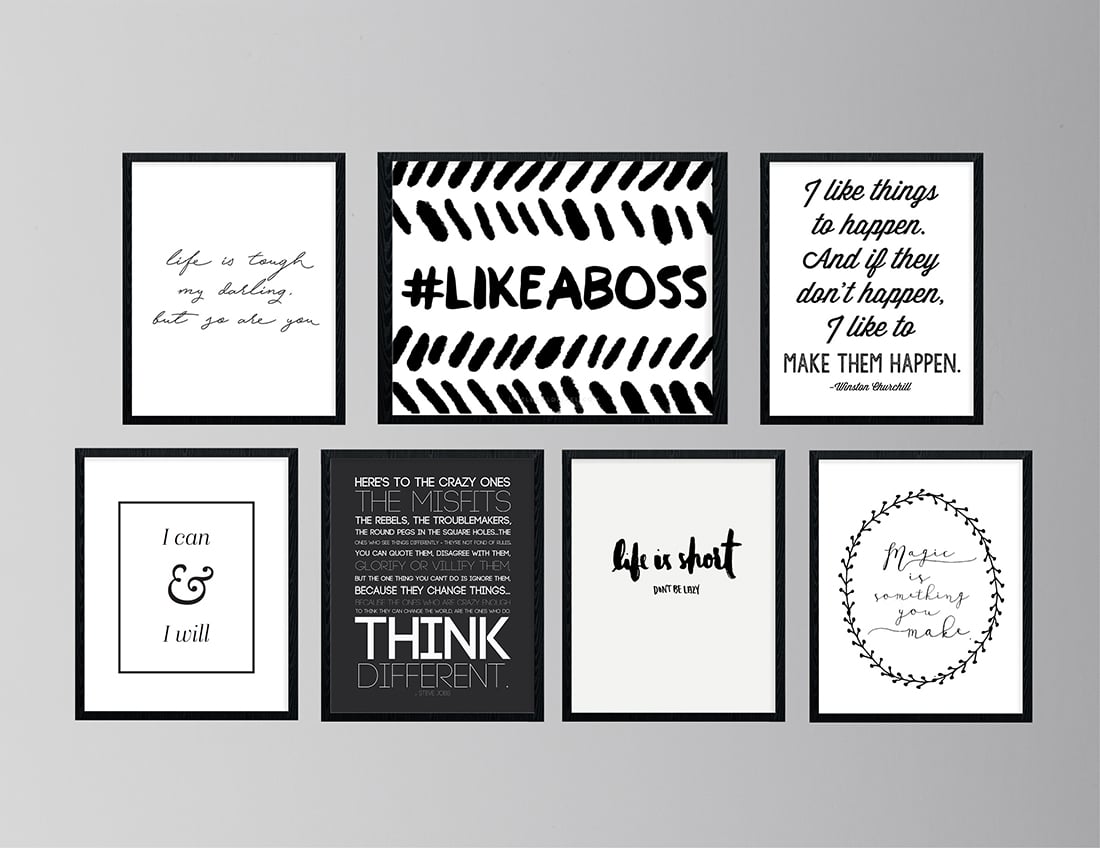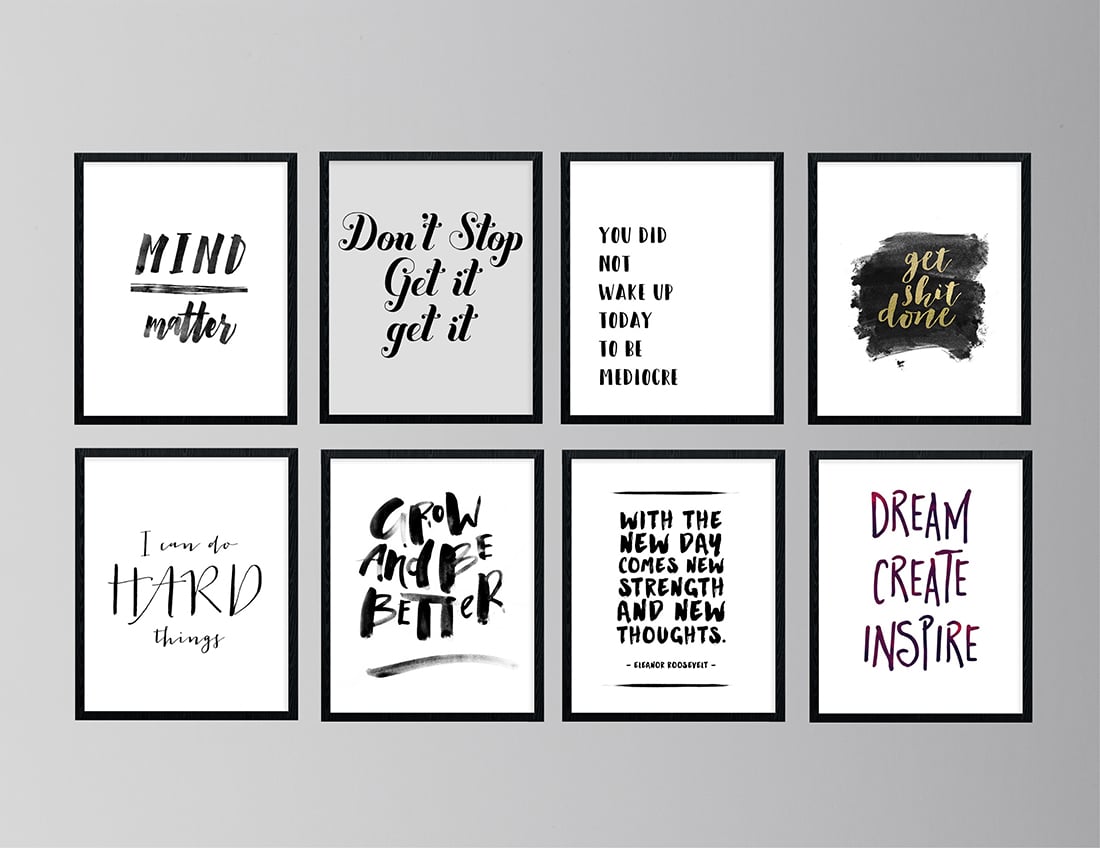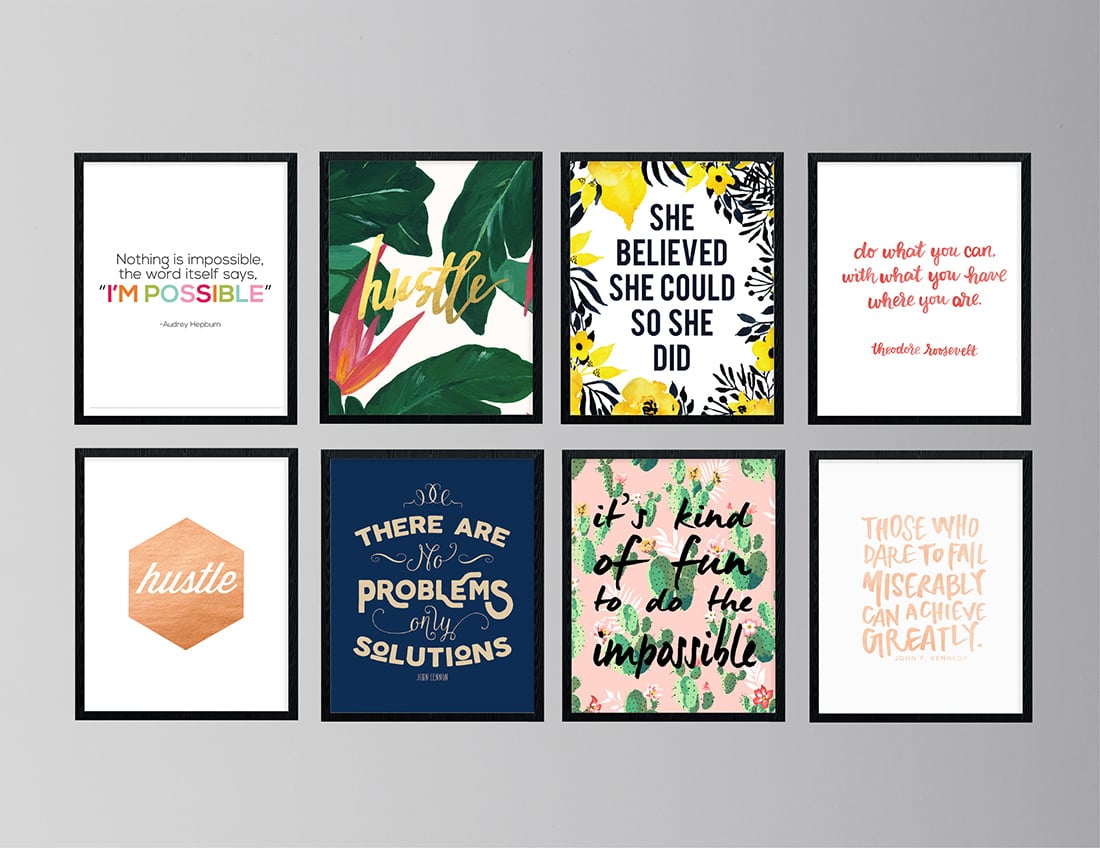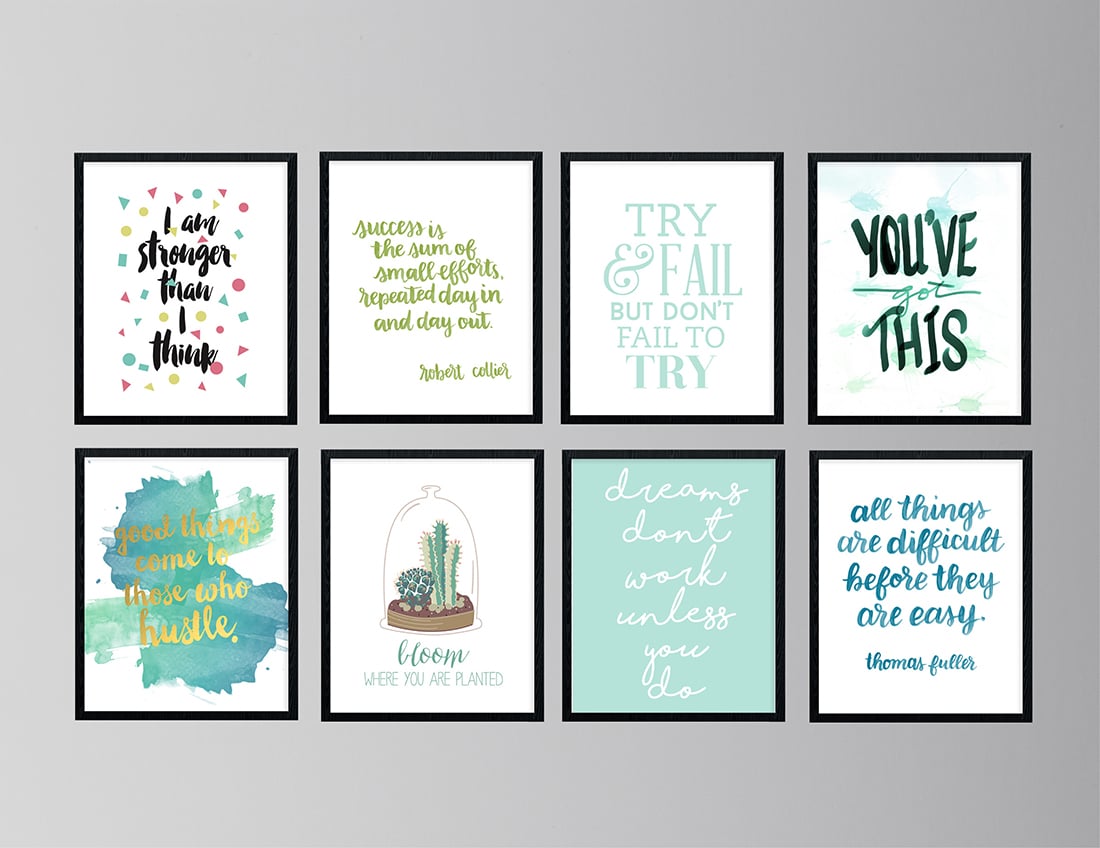 Bookmark for later: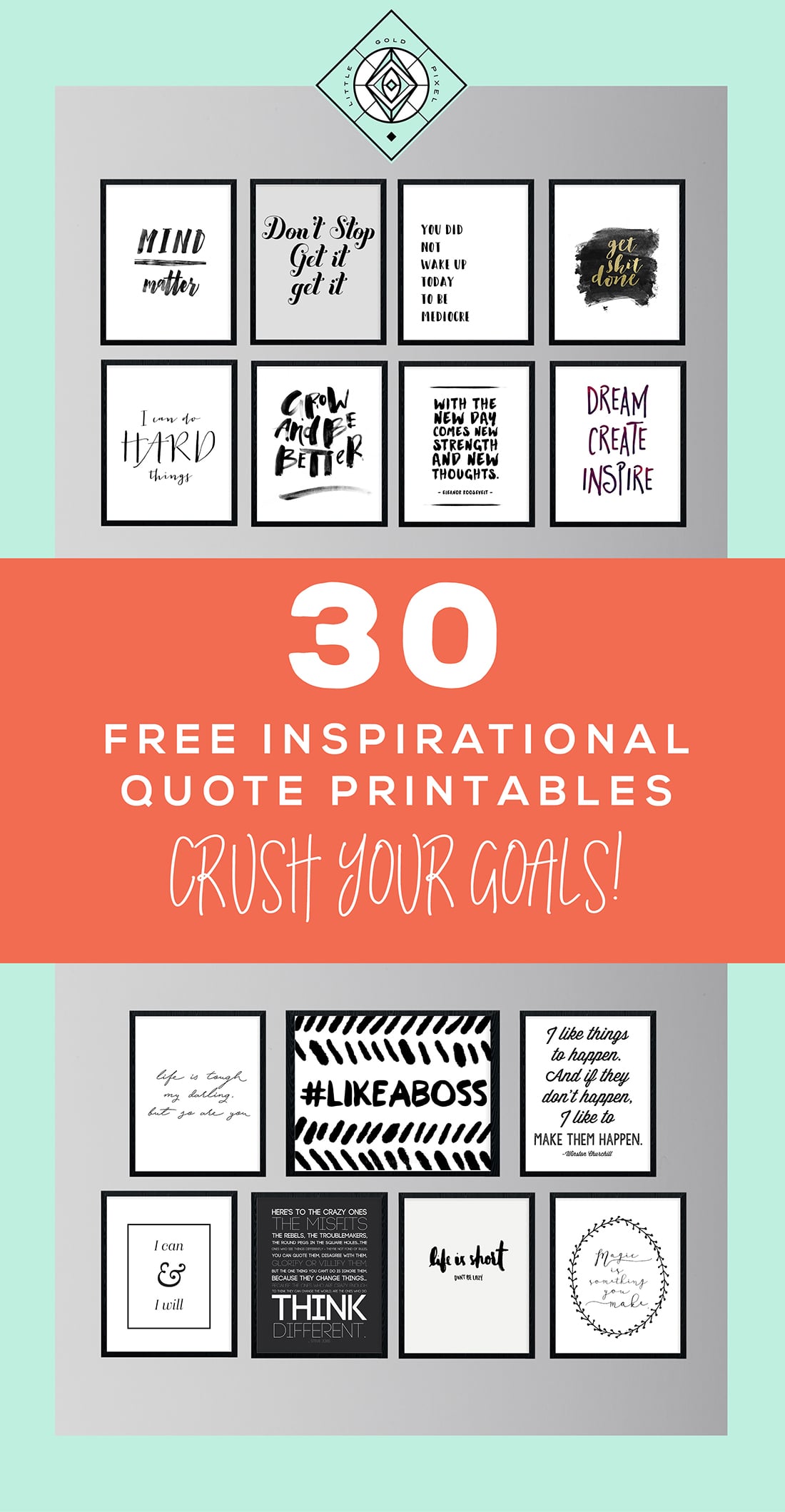 P.S. I have a whole section of motivational printables in the shop. Come check 'em out!