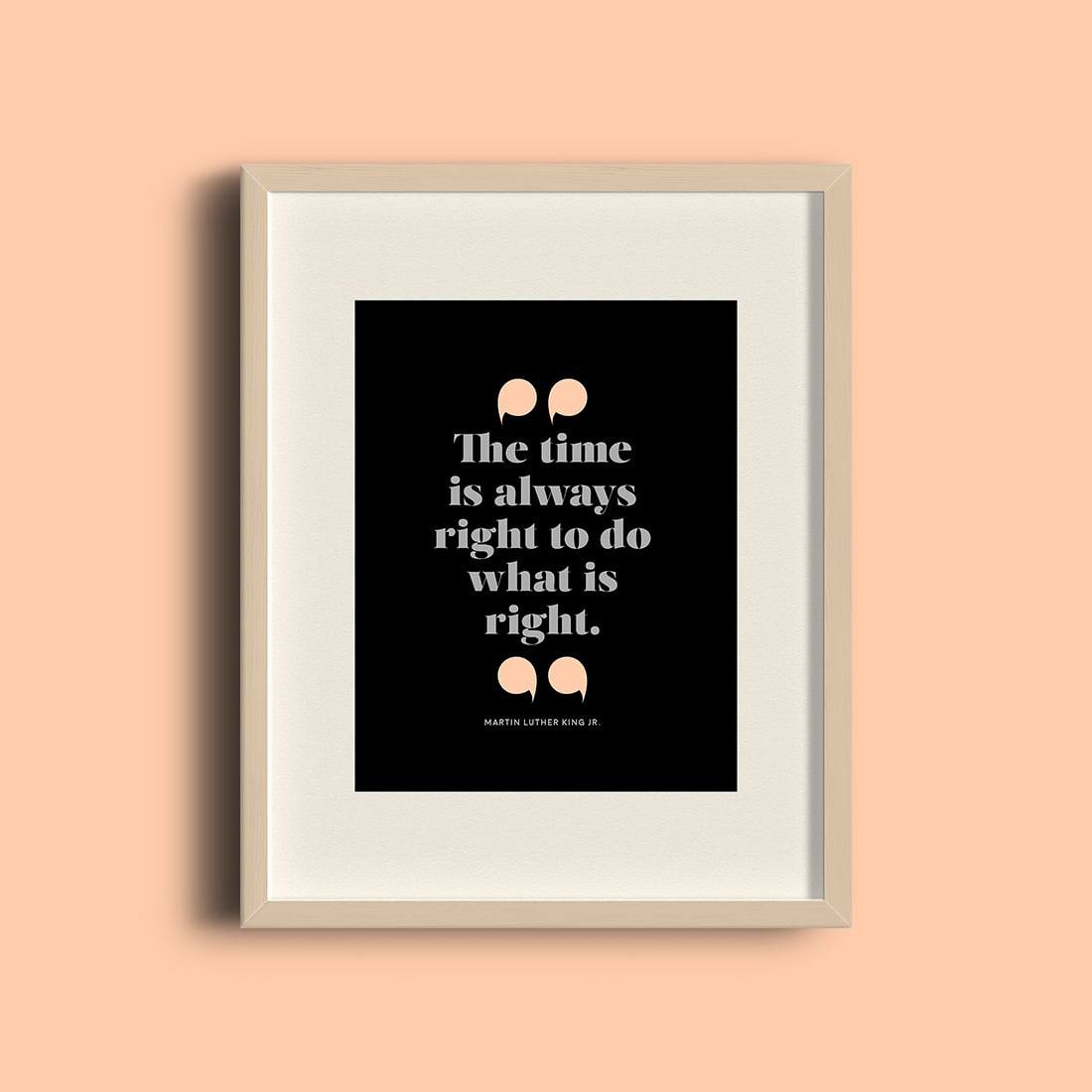 Is it just me, or do Martin Luther King Jr. quotes feel especially relevant this year?
Just to clarify, I've always been inspired by his wisdom. His words were always beautiful thoughts that filled a historical tapestry in my mind. This is where we've been. Let's make sure we keep our eyes on where we're going.
Darkness cannot drive out darkness; only light can do that. Hate cannot drive out hate; only love can do that.
But coming fresh off a year that unveiled so much in-your-face hate, it's now apparent to me that I used to live in a childlike ideal world.
This was a world in which equality and basic human rights were being improved year by year. And, even though there were struggles, the overall progress was toward something better than before.
I must've been the sole inhabitant of this fictitious world. Maybe a handful of you lived there with me. Gah, wasn't 2016 a rude awakening for us dreamers?
We had taken so many steps forward. But then not only did we take steps backward, we fell flat on our collective ass.
And man, do I feel powerless.
Our lives begin to end the day we become silent about things that matter.
I can't stop our newly "elected" government from doing whatever terrible things it plans on doing (there are so many terrible plans I don't even know where to start).
I can't stop human rights atrocities half a world away.
I'm not even sure I can do much to stop the hate coursing through the veins of my Facebook feed.
But I will try.
As Dr. King said:
The time is always right to do what is right.
Martin Luther King Jr. Quote – Free Printable
Art is 8.5×11 high-res PDF. Personal use only. Feel free to share with wild abandon. Keep the hope alive!
Resources: Photoshop
Fonts: Salome, This, Moon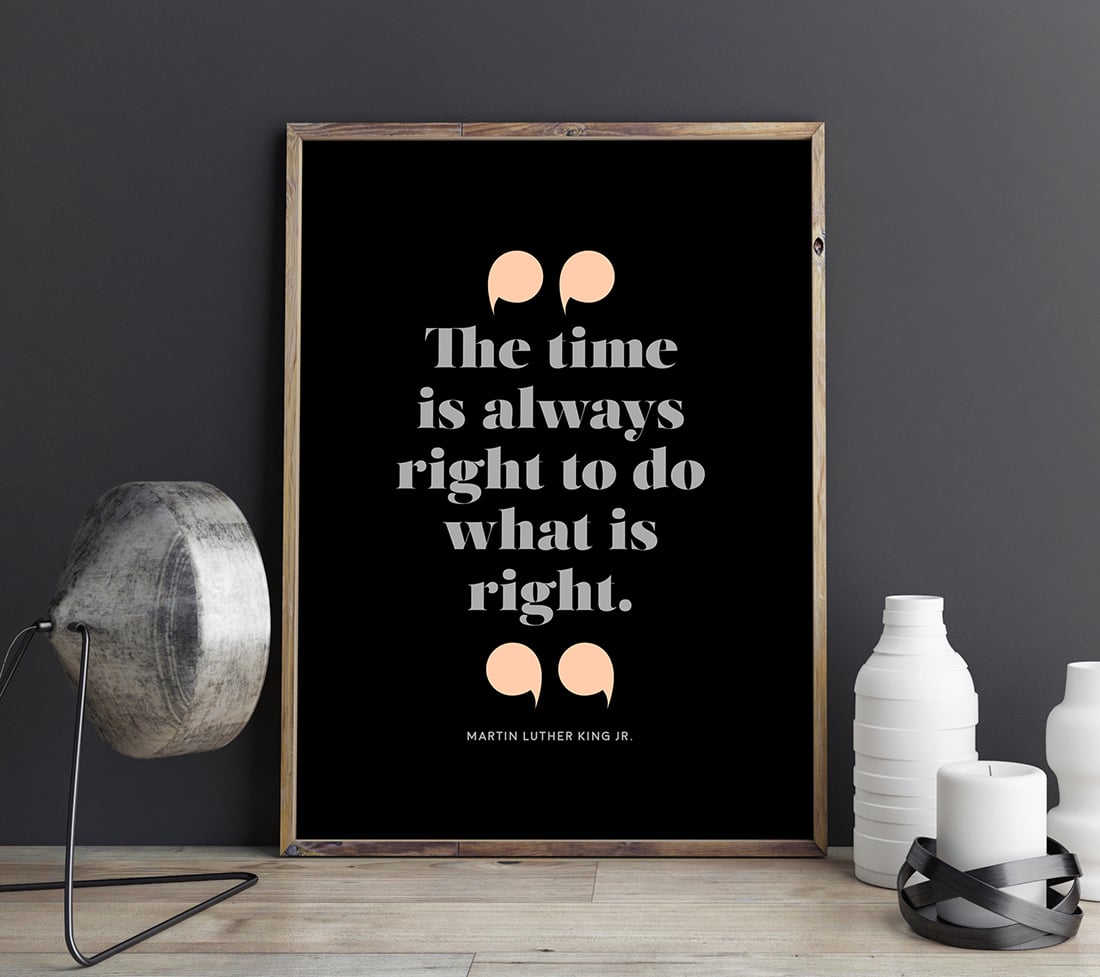 Download
Bookmark for later: