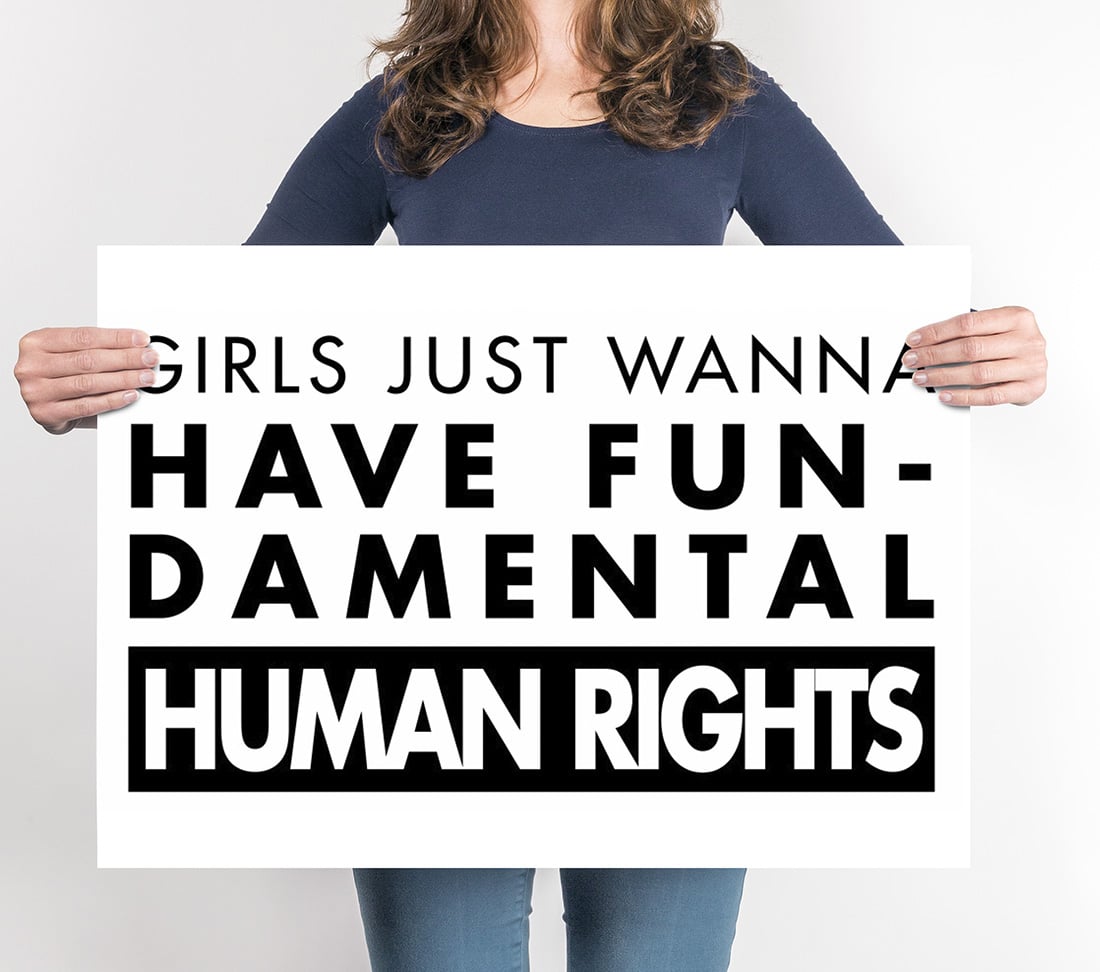 Girls Just Wanna Have Fundamental Human Rights 
My Instagram feed lately has been flush with excellent poster designs, most free for the taking. The goal? To spread awareness of the Women's March on Washington this weekend, and to provide protest signs for those taking part.
In my opinion this march is a no-brainer. Women's rights = human rights. It pains me to sit out the actual march, though, because of a knee injury. And yet, in some small way, at least I can spread the word via free posters.
I can print one out and hang it on my wall, and I can watch while my friends speak up on my behalf (some literally on my behalf, as they're carrying a sign for me!).
If you're interested in finding a sister event in your city, check the Women's March site.
Free Women's March Posters
Find the posters at their respective download links. I'm sharing my favorite free Women's March poster designs, but do click through and check out all the other options. There are so many, and so many are amazing.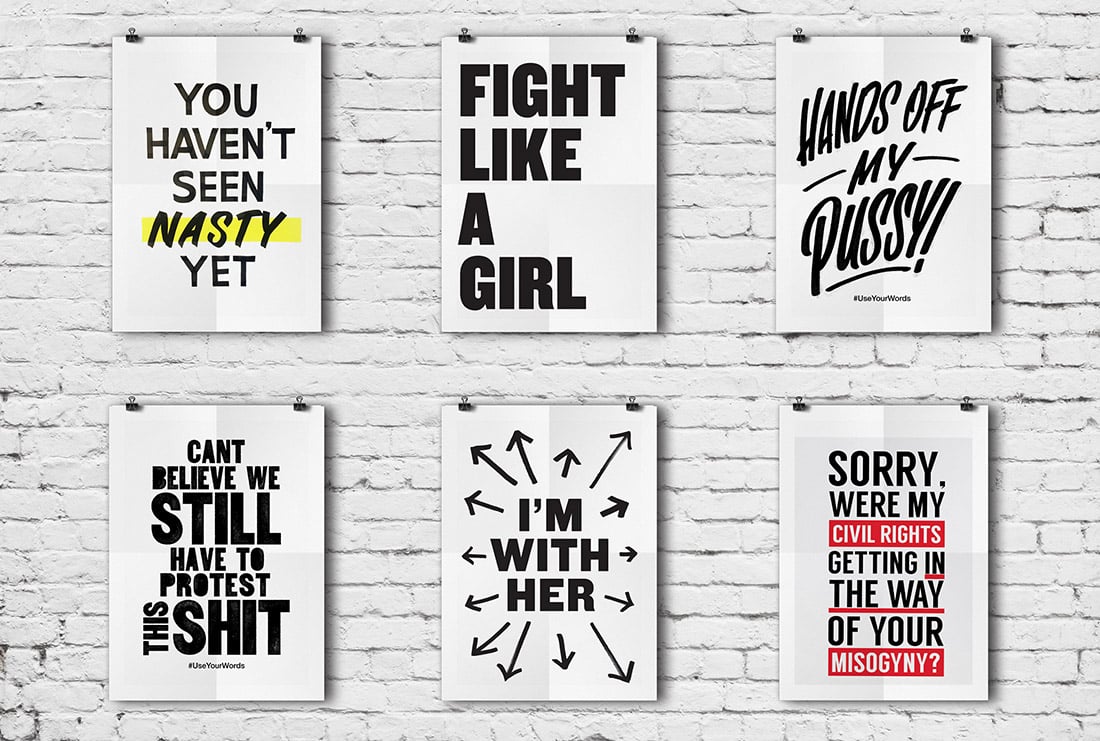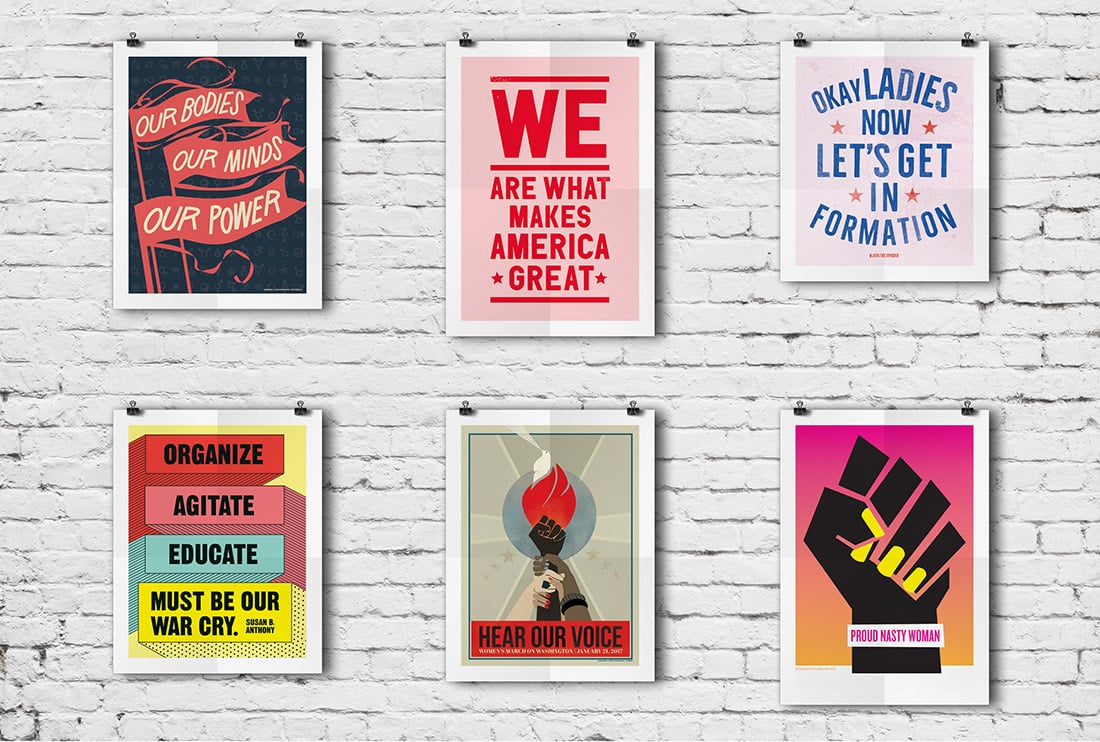 Women's March Posters for $1
Additionally, if you have a dollar or more to spare to donate to the cause, you might want to check out the posters at Hello Lucky. I especially like the "I Will Not Go Quietly Back to the 1950s" sign.
Little Gold Pixel Protest Posters

Bookmark for Later: