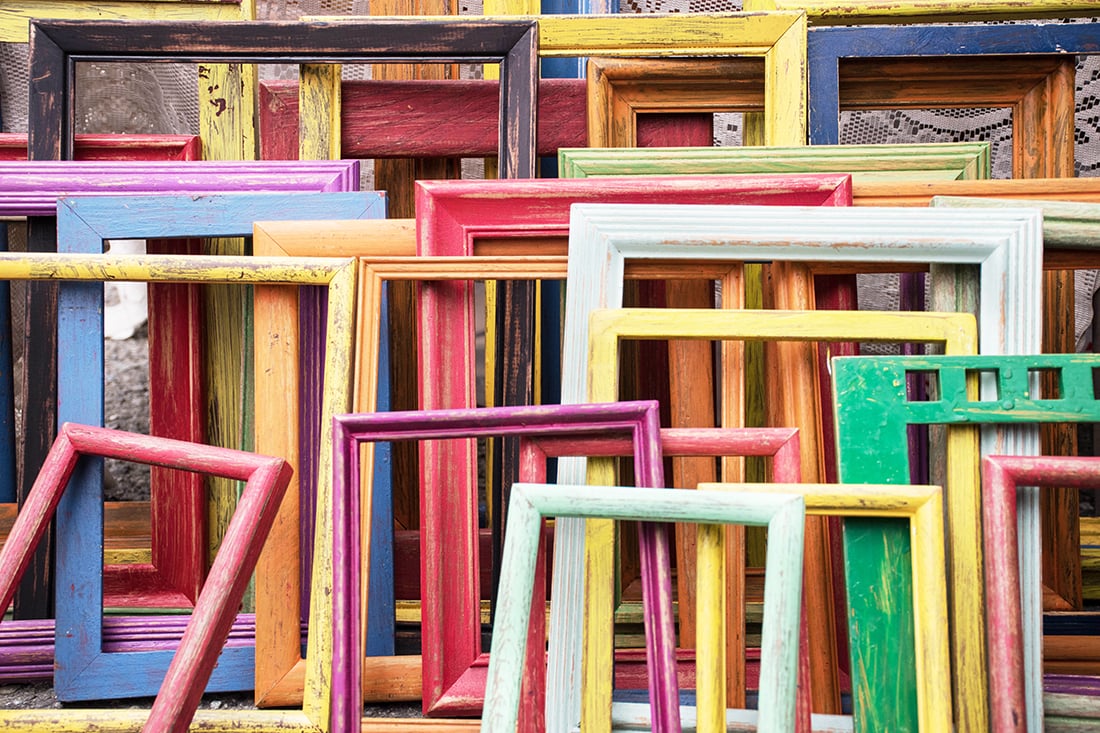 I hear from people all the time who are trying to hang gallery walls without nails.
In fact, this is one of the most frequent emails I receive.
If you are a renter, you are probably all too familiar with landlords who request that you do not use nails to hang art. Such a silly rule, but if you want to see your full deposit returned, it's one that you nonetheless obey.
I live in Southern California and likely will be a renter as long as I live here (or until I win the lottery), so I know the renter's plight and I have a few options that just might work for you.
How to Hang Gallery Walls Without Nails
Here are my three easy methods for nail-free gallery walls.
1. Washi Tape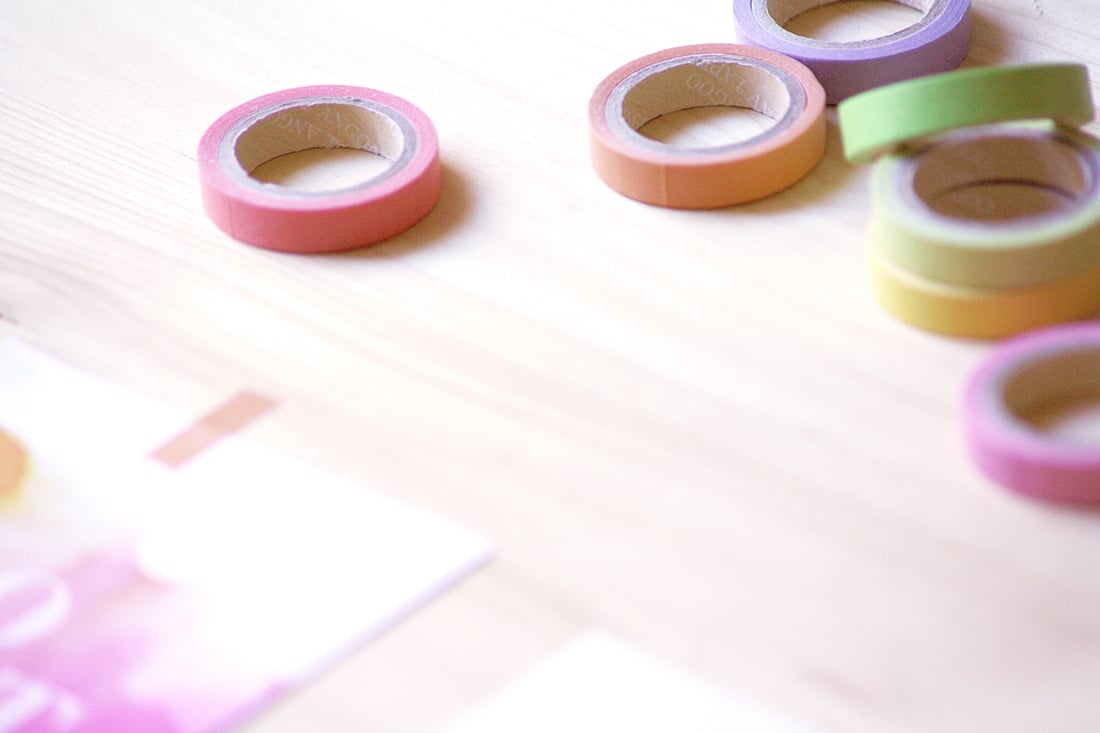 I love this option for kids rooms, dorm rooms, or for any room you will change art with any frequency. My daughter loves to hang up her art du jour, and washi tape is super noninvasive. Don't expect your gallery wall to last years without a washi tape touchup, but if your wall is left undisturbed, you can enjoy for several months without having to reapply tape.
Best part: So many cute washi tape options out there
Best for: Smooth, non-textured walls
Best use: Make "frames" out of the tape first, then put your art inside the "frames"
Vibe: Remember putting NKOTB (or insert your favorite boy band) posters on the wall with Scotch tape? Like this, but better.
2. Command Strips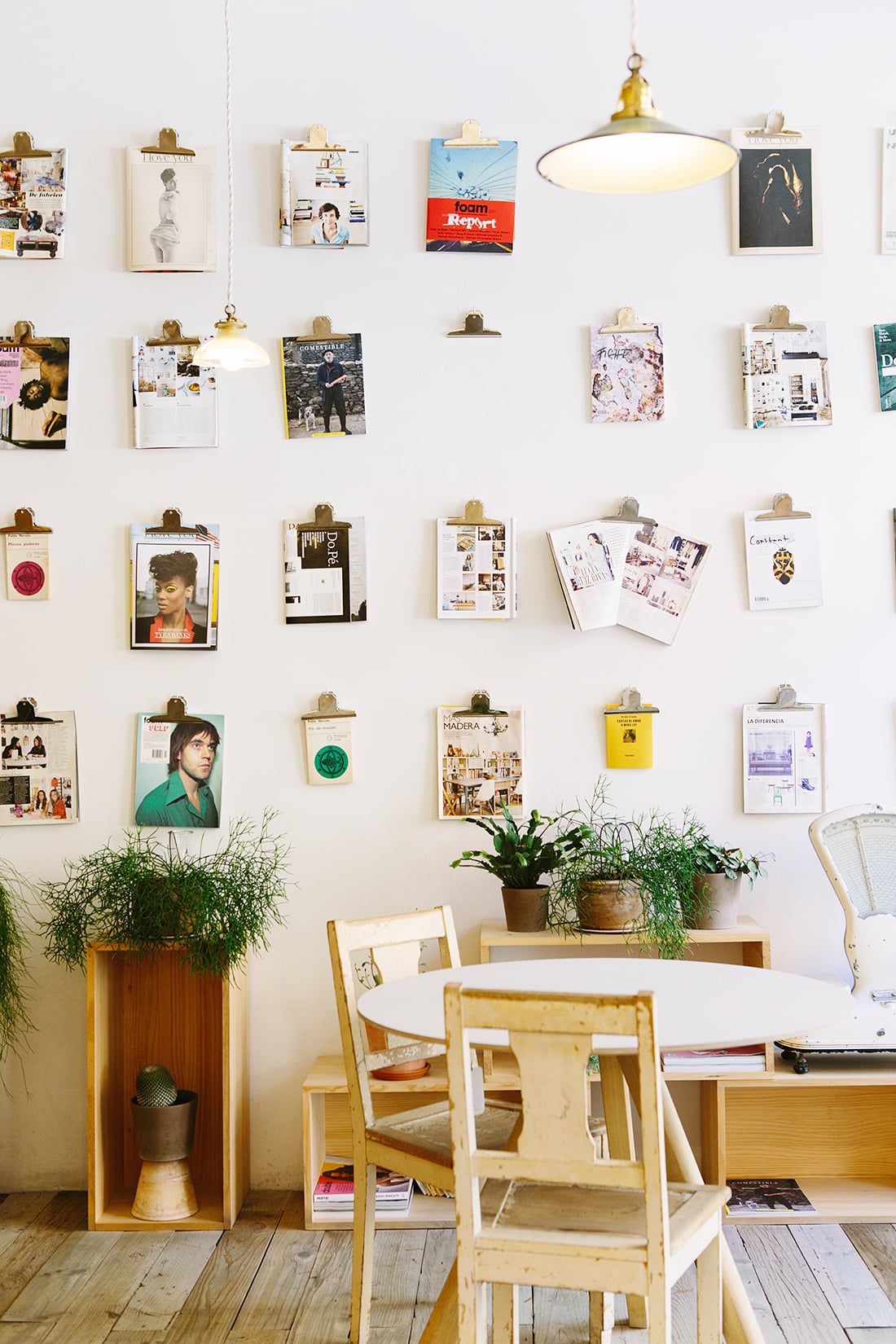 I recommend two versions of these: the velcro and the hook. We used the hooks for our previous bathroom gallery wall, and since we just moved, I can attest to the fact that they were easy to remove and didn't rip up the paint. Make sure you follow the instructions before applying to the wall (I believe you need to make sure your wall is super clean).
Best part: Your gallery wall looks legit like you used nails
Best for: Works like a charm on textured walls; I would stay away from matte or super chalky finishes just because I'm wary of the peel-off factor
Best use: Hooks are easy; read this post to help you figure out the velcro gallery wall; plus, check out the many Command options (they are always adding new products); a fun idea: velcro strip some clipboards and hang them up to make a unique, easy-to-change gallery wall like in the photo above
Vibe: Like a decor magician who used slight of hand to hang some profesh-looking walls
3. Propped Bulletin Board or Mesh Grid
This is one of the options I am dying to try myself, especially the mesh grid. This is a completely wall-free option. All you need the wall to do is prop up your art! (If you want to make sure your grid doesn't move, use a Command hook to keep it in place.) Get a large size cork board to maximize the impact, try 5 feet by 3 feet.
Best part: Your gallery wall is portable, and the art is super interchangeable
Best for: Renters with delicate walls, crumbly walls, or super finicky landlords
Best use: Buy some cool gold bulldog clips for the grid or cubicle clips for the cork board to hang your art; you can even hang plants from the grid (!)
Vibe: Way too cool for school. Like making "fetch" happen.
Bookmark for later: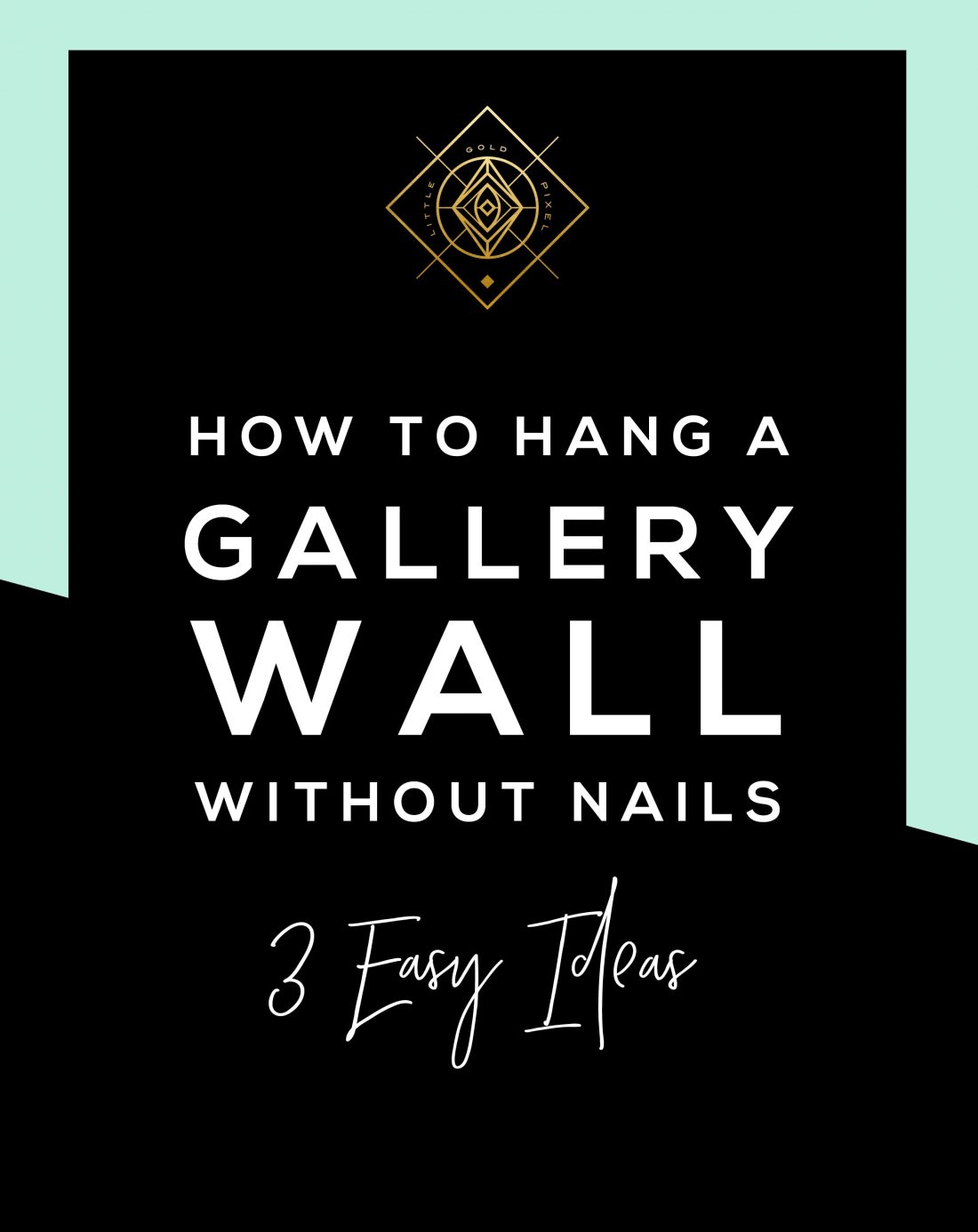 P.S. Check out my Frame Game gallery wall roundups.