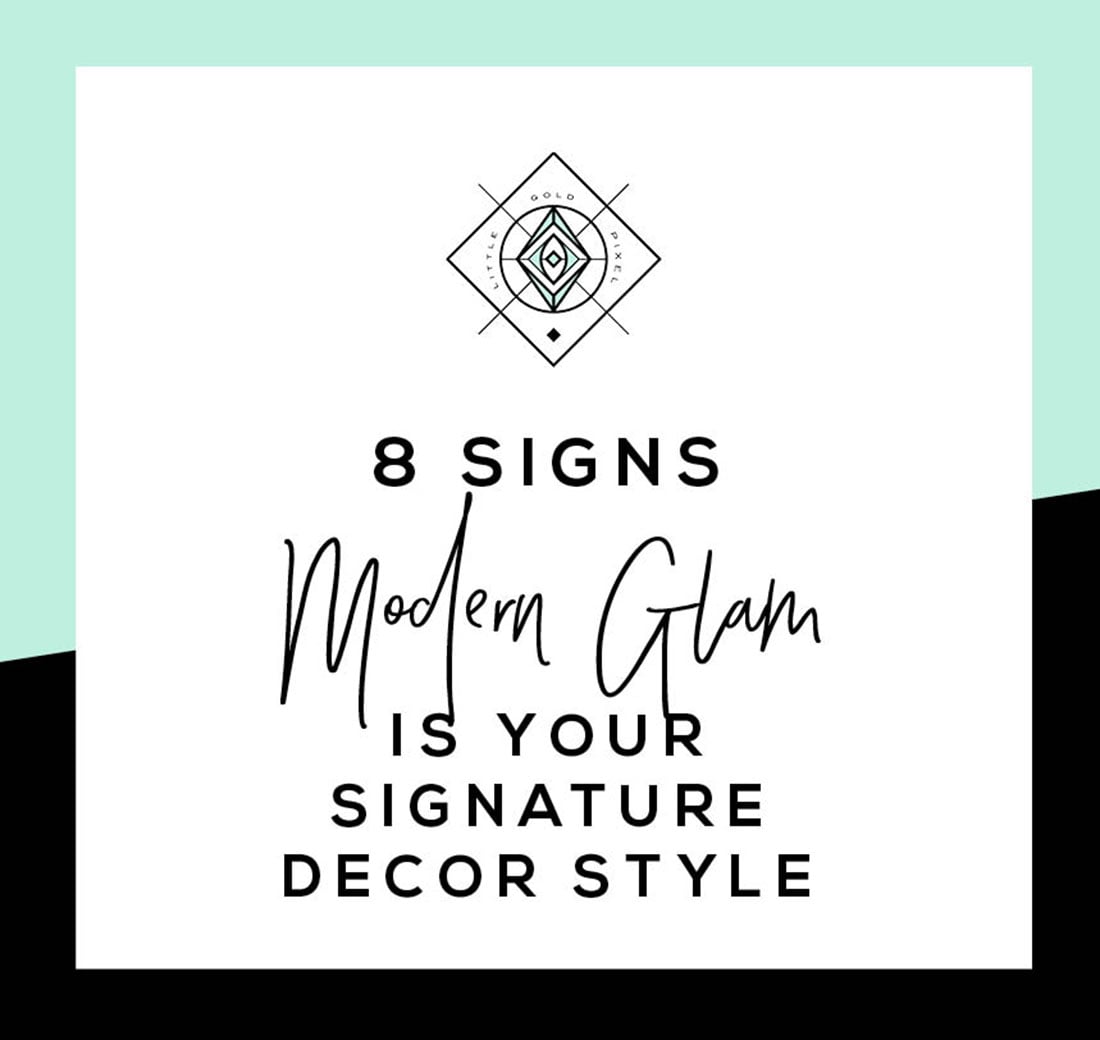 Hi, and welcome to your Modern Glam Decor primer, part of a series of home style posts that will help you identify your signature style.
Previously: Boho Decor ( Style Guide + Gallery Wall) • Minimalist Decor (Style Guide + Gallery Wall) • Modern Coastal Decor (Style Guide + Gallery Wall) • Modern Farmhouse Decor (Style Guide + Gallery Wall)
One of the most frequently asked questions that lands in my inbox goes something like this:
I'm having trouble figuring out what kind of art I should put on my gallery wall. I'm not sure I really have a style.
Rest assured, you do. You just have to find it first.
Read along and see if you identify with the majority of these statements.
Modern Glam Decor: A Primer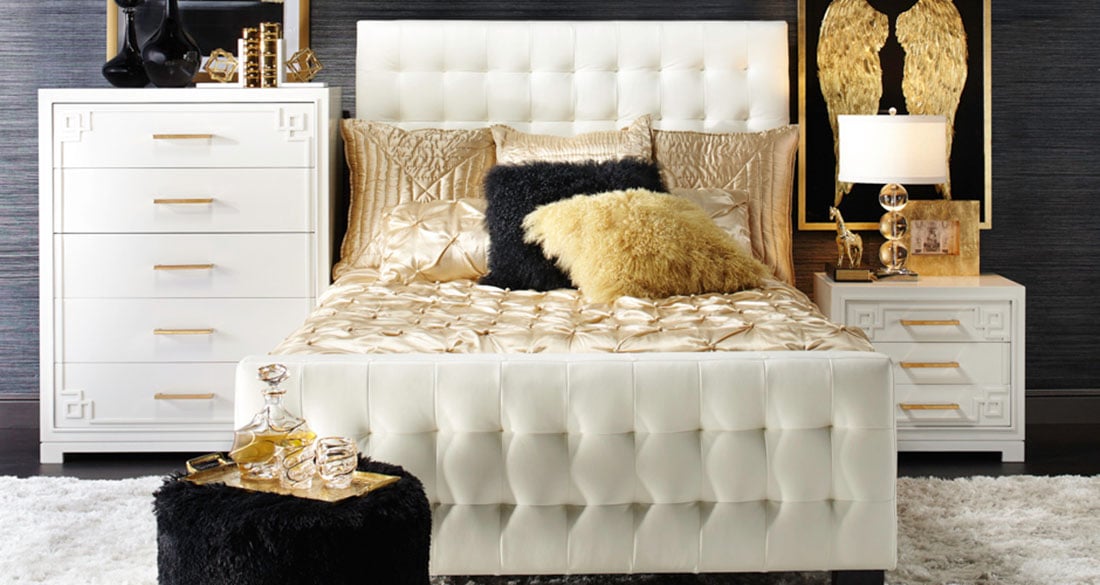 Z Gallerie: York 3-Drawer Nightstand, York 5-Drawer Chest, West Street Bed, Audrey Round Ottoman, Tivoli Rug, Giraffe Sculpture, Spheres Table Lamp
1. All your favorite movies are in black & white.
Modern glam stems from Hollywood Regency decor, which got its start in Old Hollywood during the Art Deco period.
It mixes and matches styles including Art Deco, Greek Revival and romantic, curvy furniture from the Victorian era. So of course you love those glamorous films starring Joan Crawford with decor eye candy for days.
Read this thorough account of how the style evolved. Trust me, like everything related to Old Hollywood, it's fascinating.
2. You're riding high on the marble trend right now.
Marble, lacquered black and white, lucite, glass, smooth gold or silver accents.
You're all about those smooth, glossy, shiny surfaces. Rough wood and distressed anything repels you. It's sleek or GTFO for you. Isn't this marble pillow the best?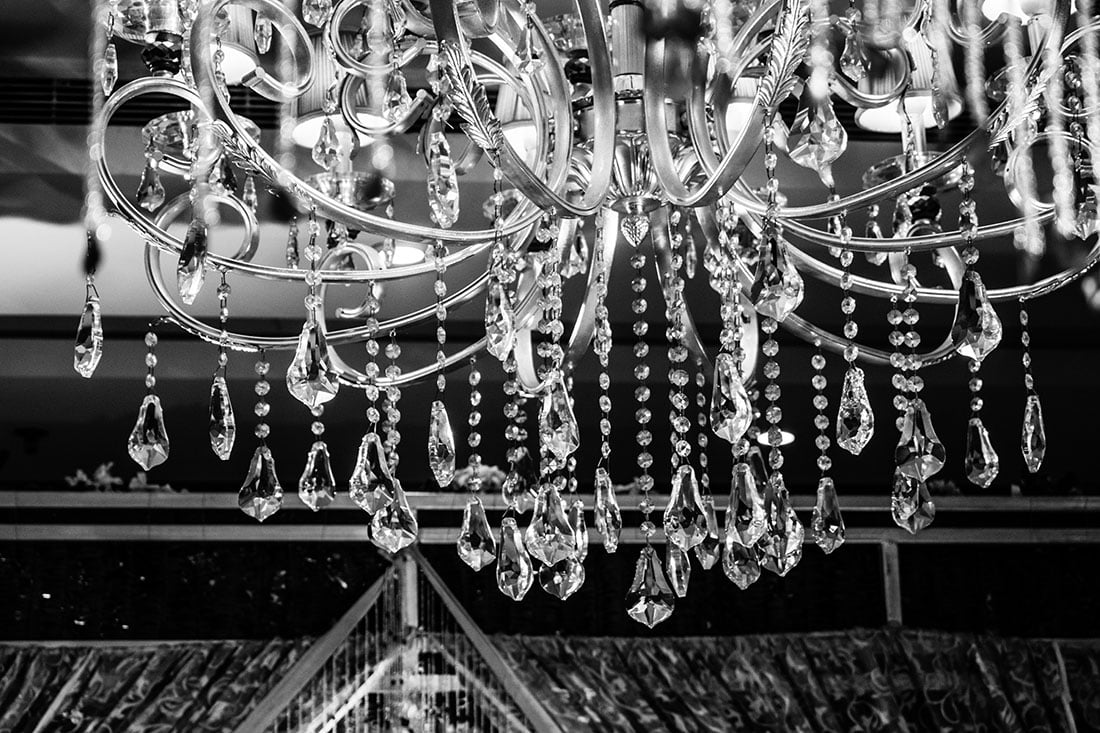 3. You would put a chandelier in every room, even the laundry room.
Because why should lighting be boring, huh? You are also drawn to candles and likely have a collection of antique candlesticks for every occasion.
Likewise with vintage mirrors. The more ornate, the better.
4. You have a soft spot for chesterfields.
You adore the timeless, elegant look of tufted upholstery. From the eponymous Chesterfield sofa to a tufted bed frame, you'd be happy for all your furniture to have this much regal personality.
Leather is fine, but you are all about the velvet right now. Also: pleating = yes.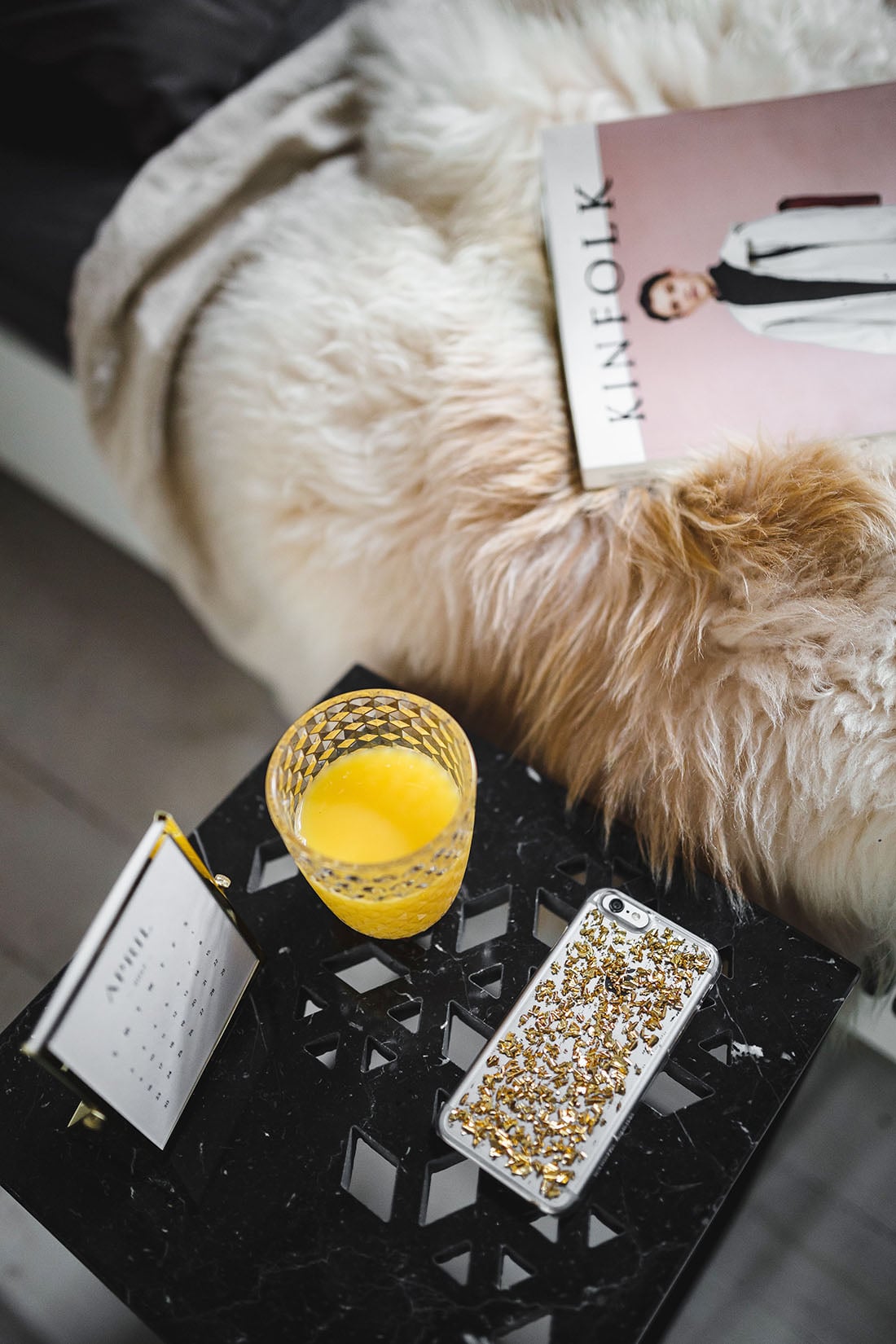 5. You wear velvet year-round. Who says it's just for winter?
You're an exceptionally tactile person. You are drawn to luxurious fabrics and textures. Velvet, silk, fur. They are must-haves in your place.
6. You do not take art seriously … at all.
Your favorite is when you can find art that at first looks serious but has an undertone of sassiness to it. You love slightly off-kilter sculptures, wink-wink portraitures, outlandish colors, animal prints, and over-the-top chinoiserie embellishments and unexpected patterns. You'd be just the person to buy what appears to be a classic statue of a greek god (if it weren't for the figure slyly slipping the viewer a middle finger).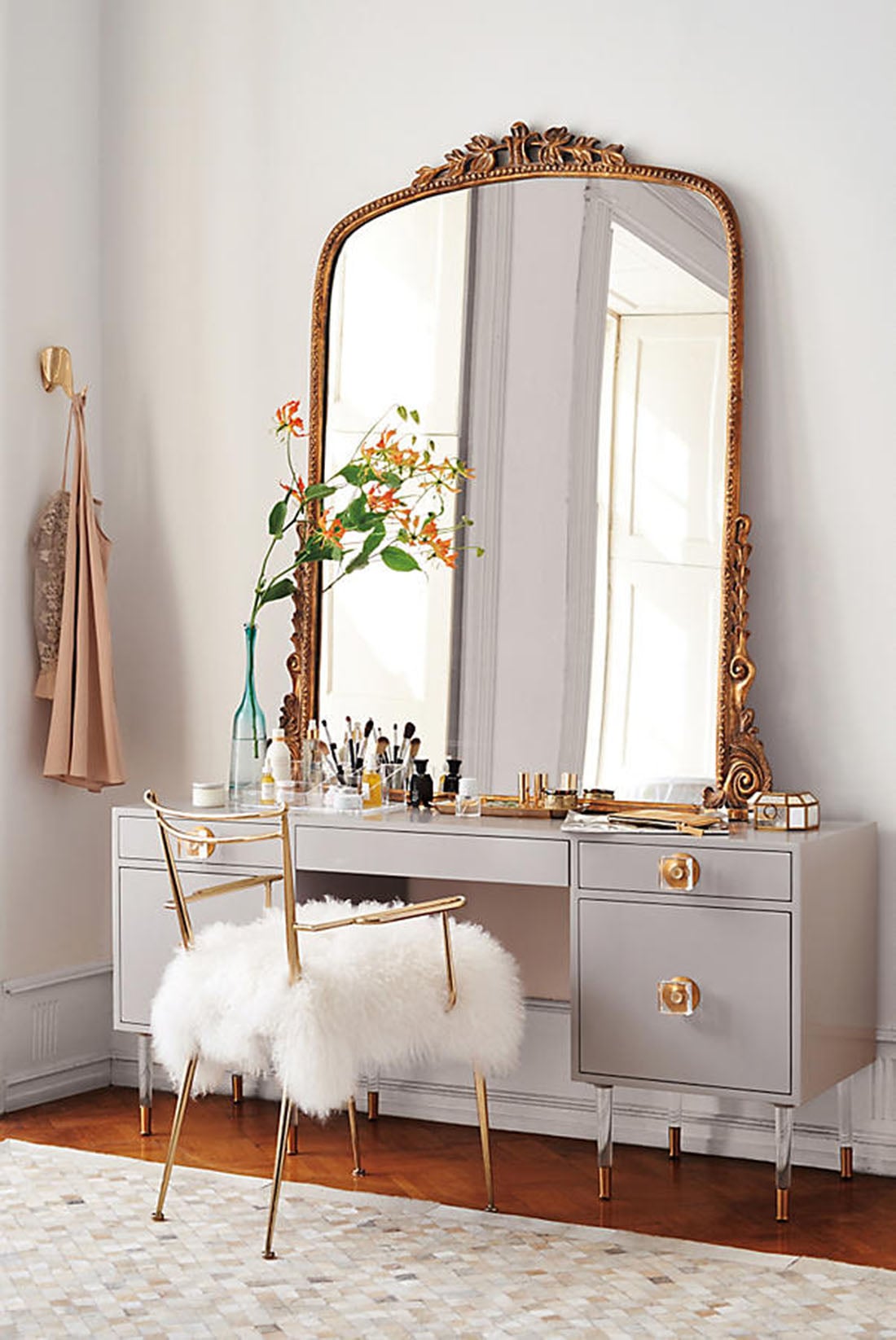 Anthropologie: Shag Puff Dressing Chair, Lacquered Regency Desk, Gleaming Primrose Mirror, Gleaming Safari Bust
7. You have an eye for delicate details.
If appreciating ornate embellishments, impossibly delicate structures, and curvy or round shapes is wrong, you don't want to be right.
You would give a thumbs up to vases like these.
8. You have a flair for the dramatic.
Some might say you're a maximalist and love to create a scene.
It's important to you that your space makes a statement, so you're likely to embrace the idea of large, bold wallpaper. Bright, saturated accent walls. Deliberate clashings of color. Anything to make your space pop and make guests go, "Wow."
Imagine yourself draped over a tufted chaise longue, decked in velvet, a wall of flamingoes behind you while you say, "I'm ready for my closeup." And … cut.



Did you identify with the majority of these statements? If so, congratulations! Modern Glam decor is your signature style!
Modern Glam Decor Inspiration
Take a peek around my Modern Glam Decor Pinterest board and save some inspiration on a board of your own. I find that when you pin things that appeal to you on a subconscious level, you can then look at that board and see the patterns that emerge.

Only pin the images that appeal to you in an "I want to live there!" level.
Modern Glam Decor: Bedroom
Now that you know how Modern Glam you are, I've rounded up some decor to get you started on transforming your space.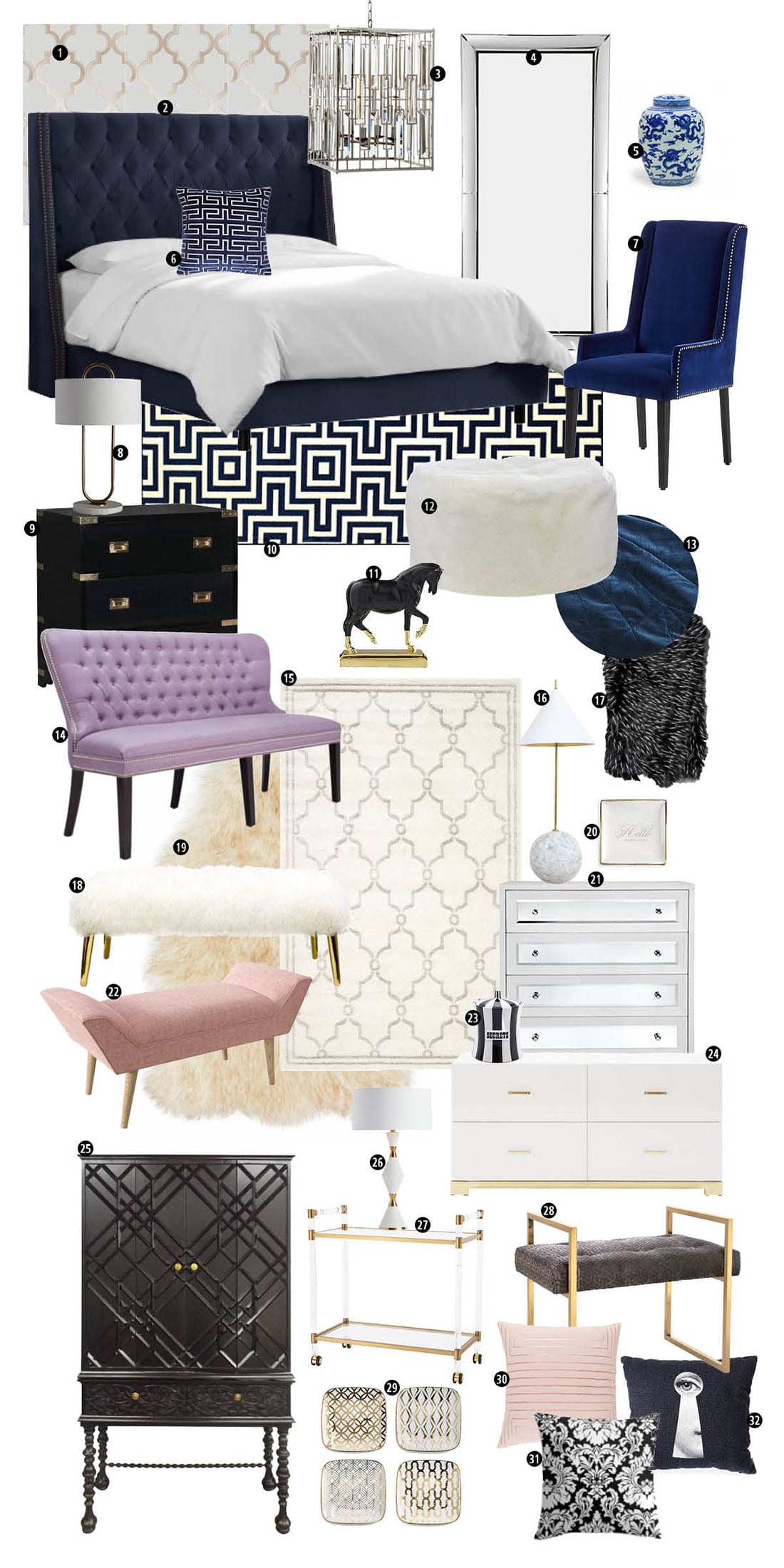 Modern Glam Decor: Living Room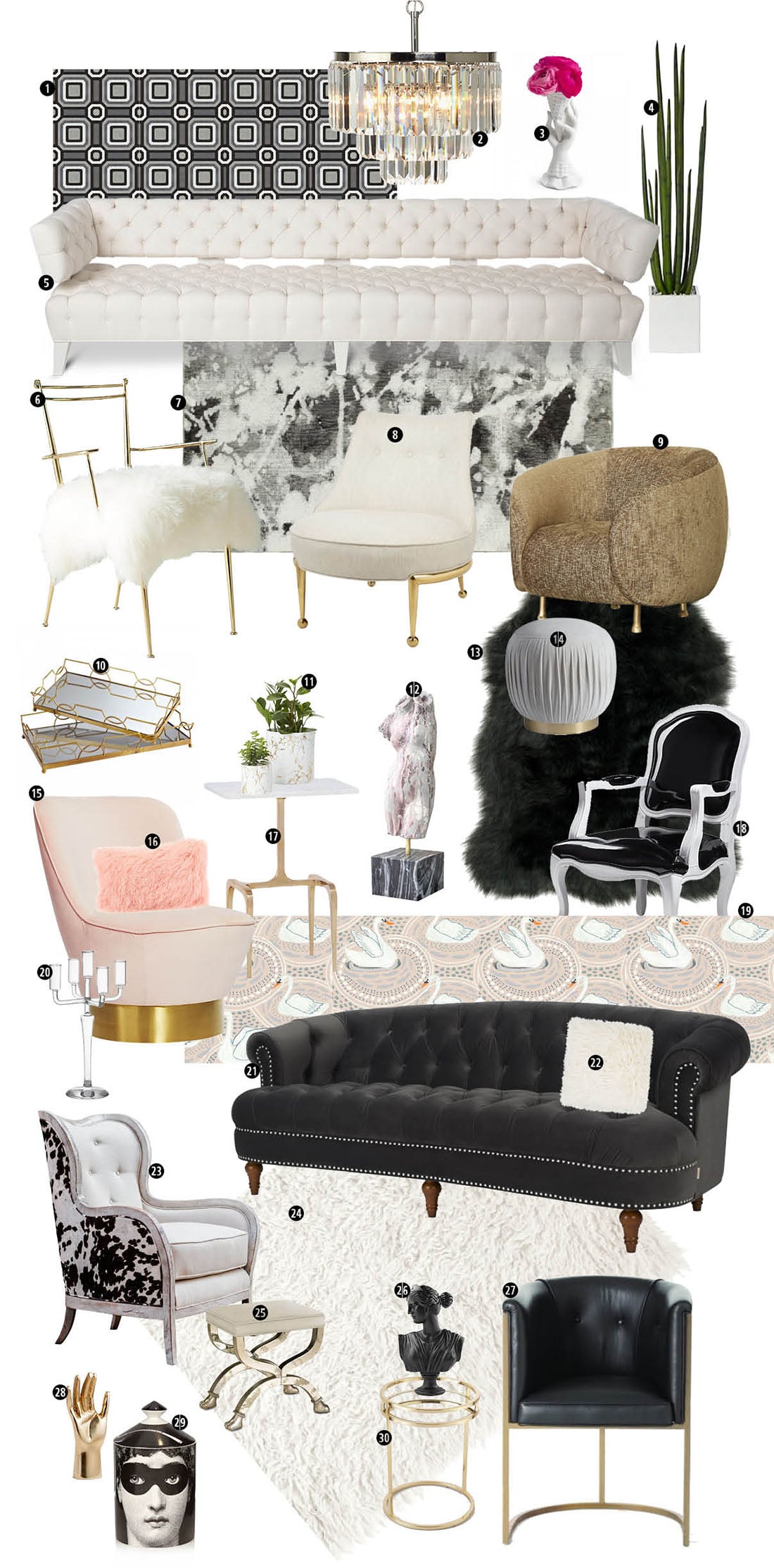 Modern Glam Decor: Living Room Part 2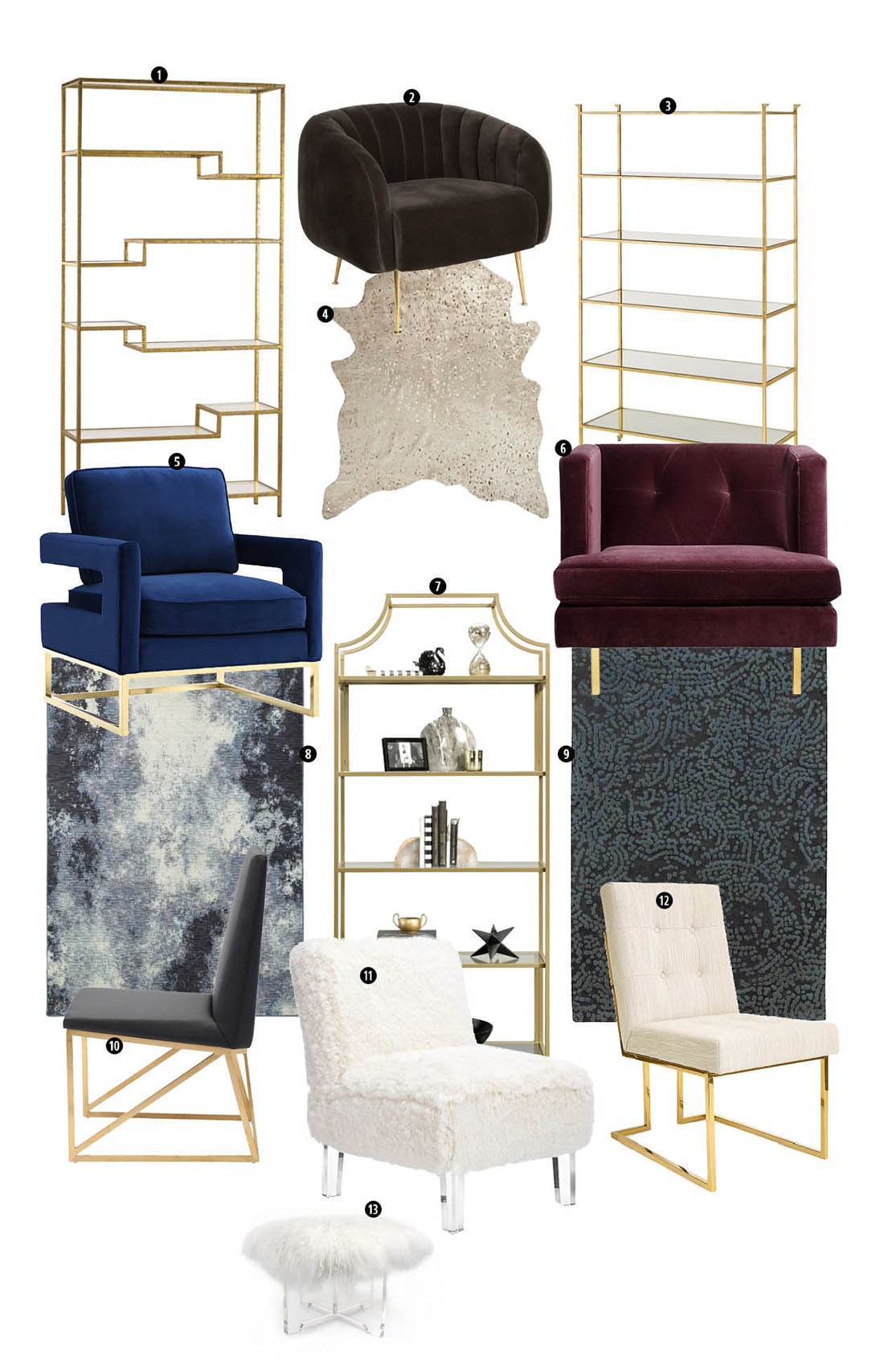 Shop for Modern Glam Decor
Modern Glam Decor: Resources
Up next: Tips on how to create a Modern Glam gallery wall!
Modern Glam Decor: Pin me for later