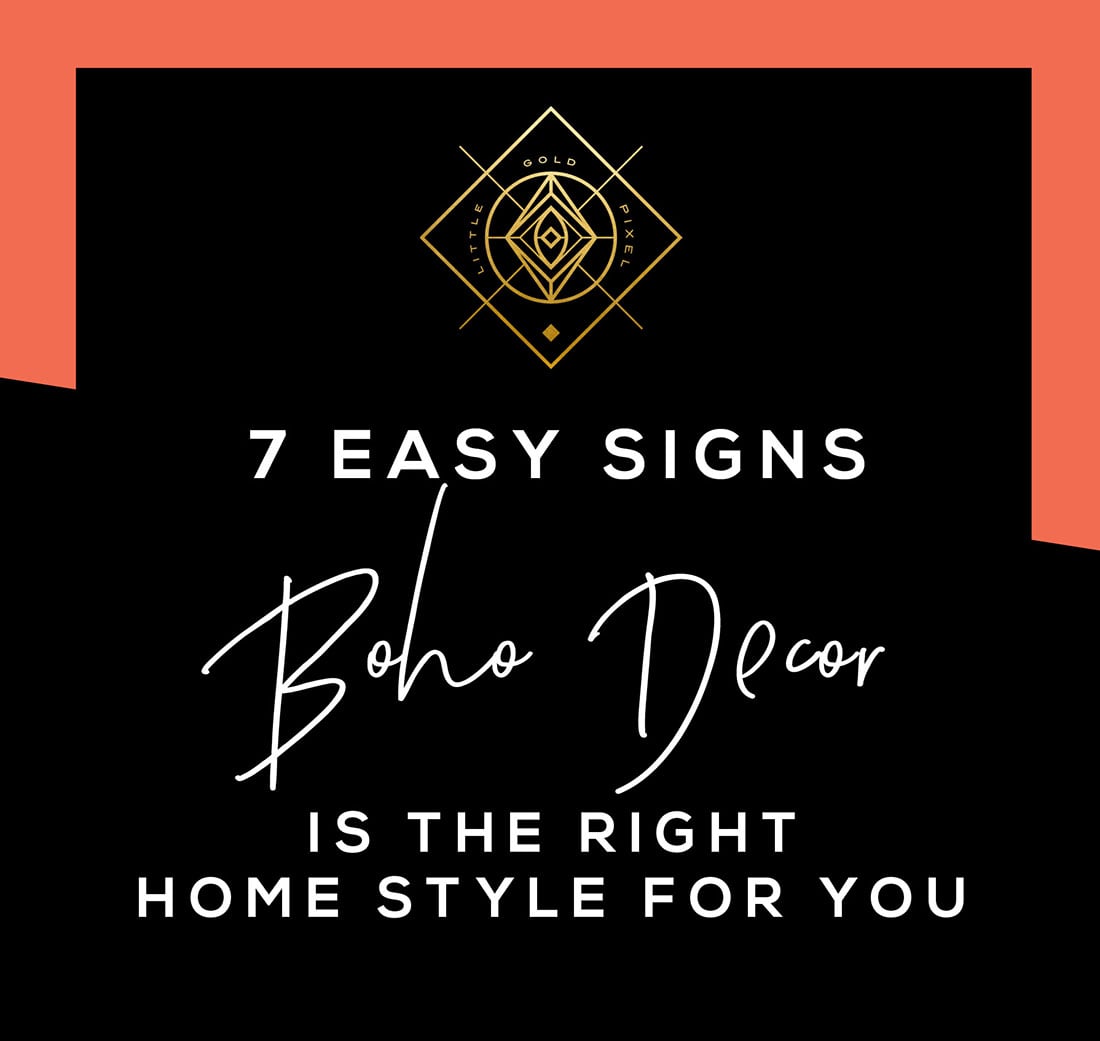 Hi, and welcome to your Boho Decor primer, the first in a series of home style posts that will help you identify your signature style.
One of the most frequently asked questions that lands in my inbox is goes something like this:
I'm having trouble figuring out what kind of art I should put in my gallery wall. I'm not sure I really have a style.
Rest assured, you do. You just have to find it first.
Read along and see if you identify with the majority of these statements.
Boho Decor: A Primer
1. You love patterns. The more, the merrier.
Do you mix patterns like a pro? Stripes on plaid on polka dots on chevron … it comes easily to you. You like to see what wild things look right together, and you rarely buy a plain T-shirt. Why would you when there is a kick-ass pattern right next to it on the rack?
Bohemian style is all about the patterns. Mandalas, ikat, ombre, suzani embroidery, tribal patterns, tile patterns. You adore the idea of layering a patterned blanket on top of your patterned comforter and topping it off with varied patterned pillows!
You get the idea. Patterns for days.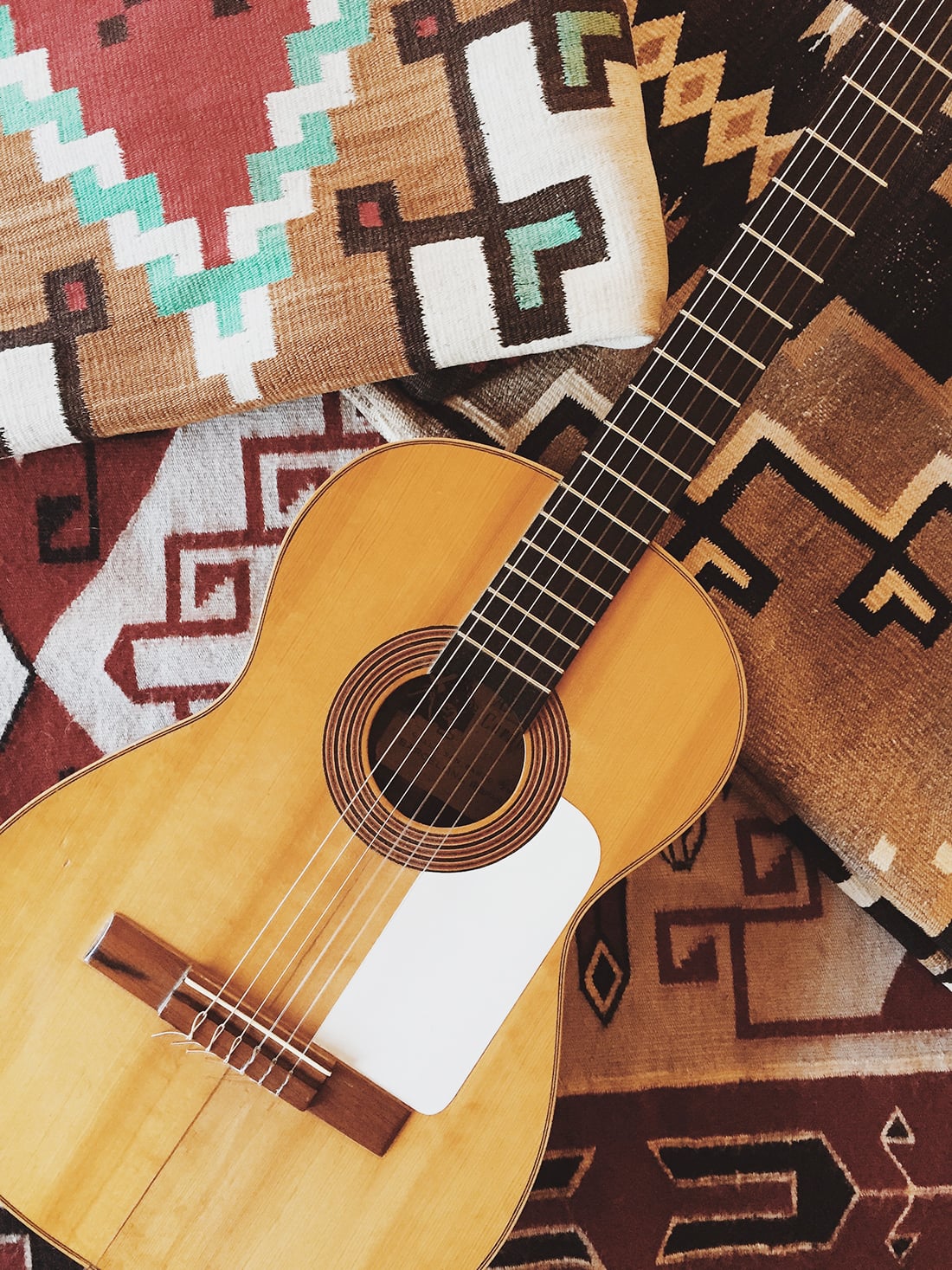 2. You have so many rugs your friends call you Aladdin.
Yeah, there's a hard wood floor under there somewhere. You love rugs because, duh, you love patterns. And why stop with one when you can layer a few?
3. You dream of traveling to Morocco and India, or you've always been drawn to the desert.
Bohemians are well-traveled or often dream of being well-traveled. They are drawn to places laden in mystery and exotic energy.
You would spend hours wandering through the souk in Marrakesh. Or maybe you've always dreamed of a peyote experience under the desert moon in the Southwest.
These influences play heavily in boho decor. Some examples: poufs, cactus, Southwest, Moroccan, Indian patterns, lanterns, incense, hamsas, a love of artwork that carries a heavy sense of mysticism.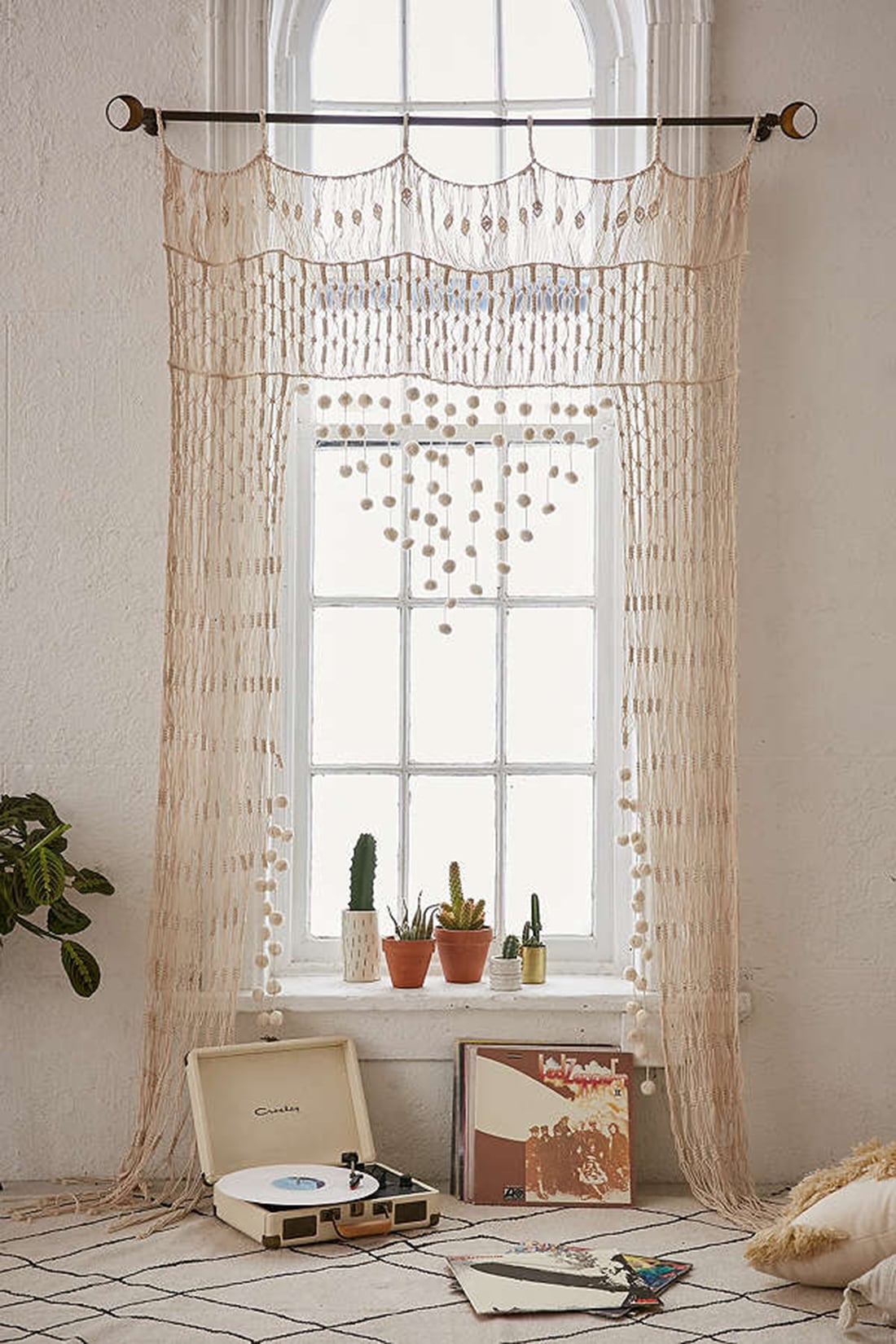 Crochet Portal via Urban Outfitters
4. You've loved fiber art since before it was a thing.
It's your fave.
And you may even been lucky enough to inherit your parents' or grandparents' macrame and crochet wall hangings from the 1970s. You use macrame hangers for your plants. It was beaded curtains in the hippie days, but the modern bohemians prefer crocheted curtains. You use tapestries as headboards.
Adding fiber art to a room automatically makes it feel cozier and warmer (the major goal of boho decor).
Your decor budget is mostly spent acquiring more plants, planters and potting soil.
And you DEFINITELY know how to propagate succulents.
6. You're not much into white walls or empty spaces.
It's like the dial is turned up on your color wheel to "maxed out" — patterns everywhere, jewel tones dripping from your veins.
If ruby, jade and amethyst aren't your speed, you're draped to the nines in earthy, rich tones such as burgundy and chocolate brown.
Your walls are either painted (likely a dark, warm tone to keep your space cozy and inviting) or decked out in luxuriously patterned wallpaper. Think: tropical leaves, art deco geometric patterns or aztec patterns.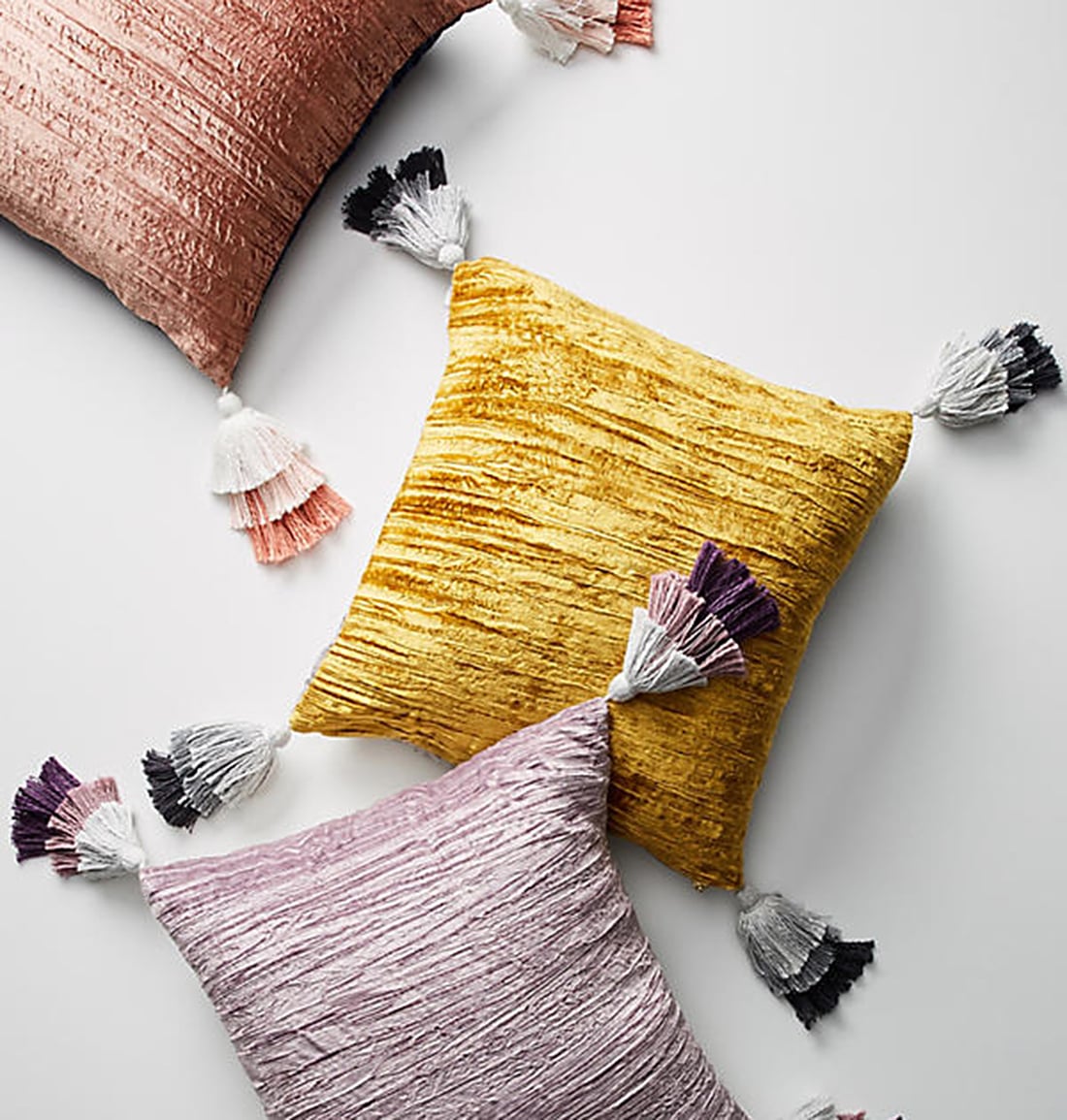 Tasseled Velvet Pillows via Anthropologie
7. Your favorite textures are fringe and velvet.
You wouldn't mind if everything had fringe or tassels.
And what would life be without a large Victorian chaise longue covered in decadent, worn velvet?



Did you identify with the majority of these statements? If so, congratulations! Boho decor is your signature style!
Boho Decor Inspiration
Take a peek around my boho decor Pinterest board and save some inspiration on a board of your own. I find that when you pin things that appeal to you on a subconscious level, you can then look at that board and see the patterns that emerge.

Maybe you like the super bright side of boho! Maybe you're more drawn to the muted, earthy tones. Only pin the images that appeal to you in an "I want to live there!" level.
Boho Decor: Shopping Guide
Now that you know how bohemian you are, I've rounded up some decor to get you started on transforming your space.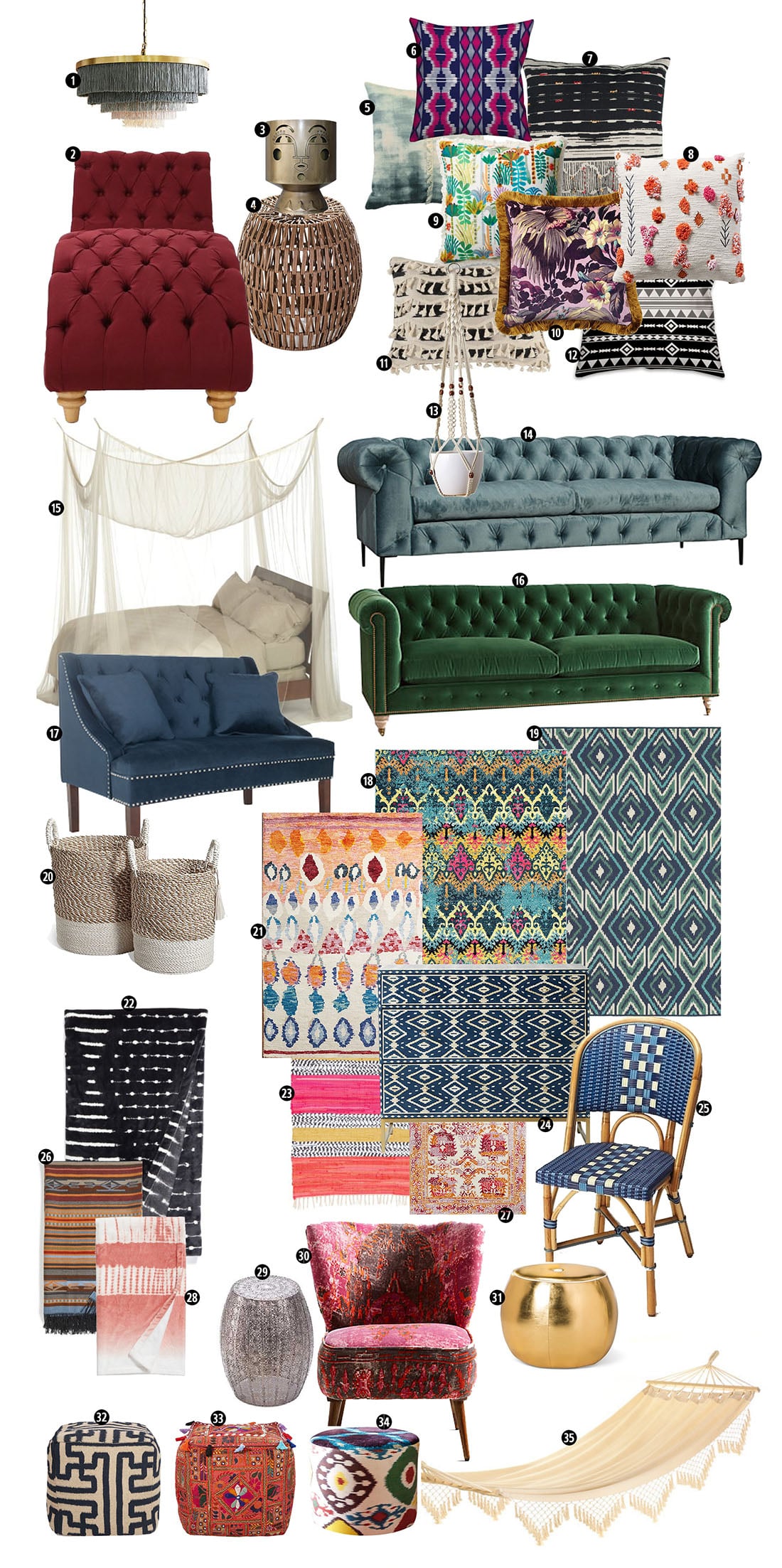 Shop for Boho Decor
Boho Decor: Resources
Up next: Tips on how to create a boho gallery wall!
Boho Decor: Pin me for later