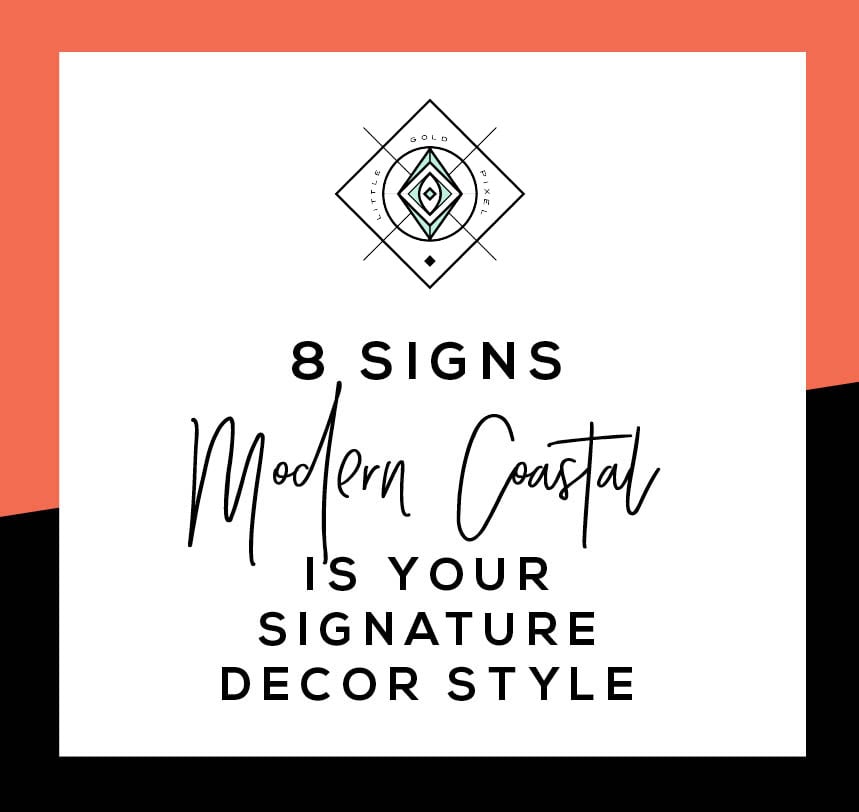 Hi, and welcome to your Modern Coastal Decor primer, part of a series of home style posts that will help you identify your signature style.
Previously: Boho Decor ( Style Guide + Gallery Wall) & Minimalist Decor (Style Guide + Gallery Wall)
One of the most frequently asked questions that lands in my inbox is goes something like this:
I'm having trouble figuring out what kind of art I should put on my gallery wall. I'm not sure I really have a style.
Rest assured, you do. You just have to find it first.
When you hear someone say "coastal style," you may imagine a beach house with sand blasted signs and tons of ocean-related accoutrements.
Or maybe it's …
… a Caribbean-style hotel, full of bright colors.

… palm tree prints and tiki bars in true island style.

… Hamptons style with slipcovered Queen Anne furniture.

… warm neutrals and woods of Southern beach homes.

… bamboo-lined rooms of Palm Beach.

… nautical Northeast in crisp blue and white stripes.

… bright whites of Greek coastal homes.

… shabby chic beach homes of Malibu.
You get the point. There are myriad coastal styles, and they often blend together. Today I'm going to focus on an up-and-coming style I'm crushing pretty hard on right now (and not just because I live in California!).
Modern Coastal – or California Coastal – style mixes elements of traditional coastal decor with elements of boho plus the casual California vibe that designers such as Emily Henderson have been championing.
Read along and see if you identify with the majority of these statements.
Modern Coastal Decor: A Primer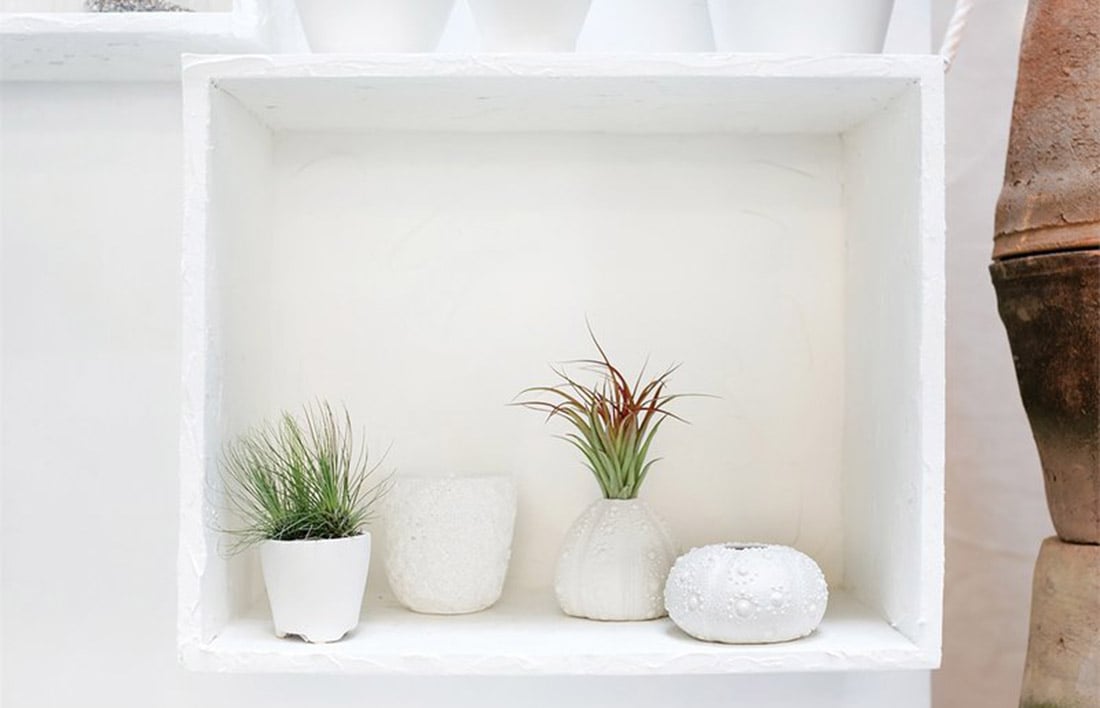 1. For you, it's summer year-round.
You mourn the return of 5 p.m. sunsets in the fall and you often book last-minute trips to a tropical island in December because you just can't take it anymore.
When you buy a home, you are hunting for light and breezy with lots of windows. If you have no choice but to live in a cave, you keep it decked out with glass accessories, light fixtures galore and so many mirrors (they make the space brighter, obvs!).
2. All of your vacations are beach vacations.
It's not a matter of whether you're going to the beach. It's a matter of which beach are you going to this time.
Your screensaver is a tropical paradise. And when you daydream, it's about what it would be like to move to Hawaii, the Caribbean, Greece, California, Florida Keys, the Bahamas, Bora Bora, Tulum.
You're not much for touring cities on vacation. You'd rather have your toes in the sand and a cool drink in your hand.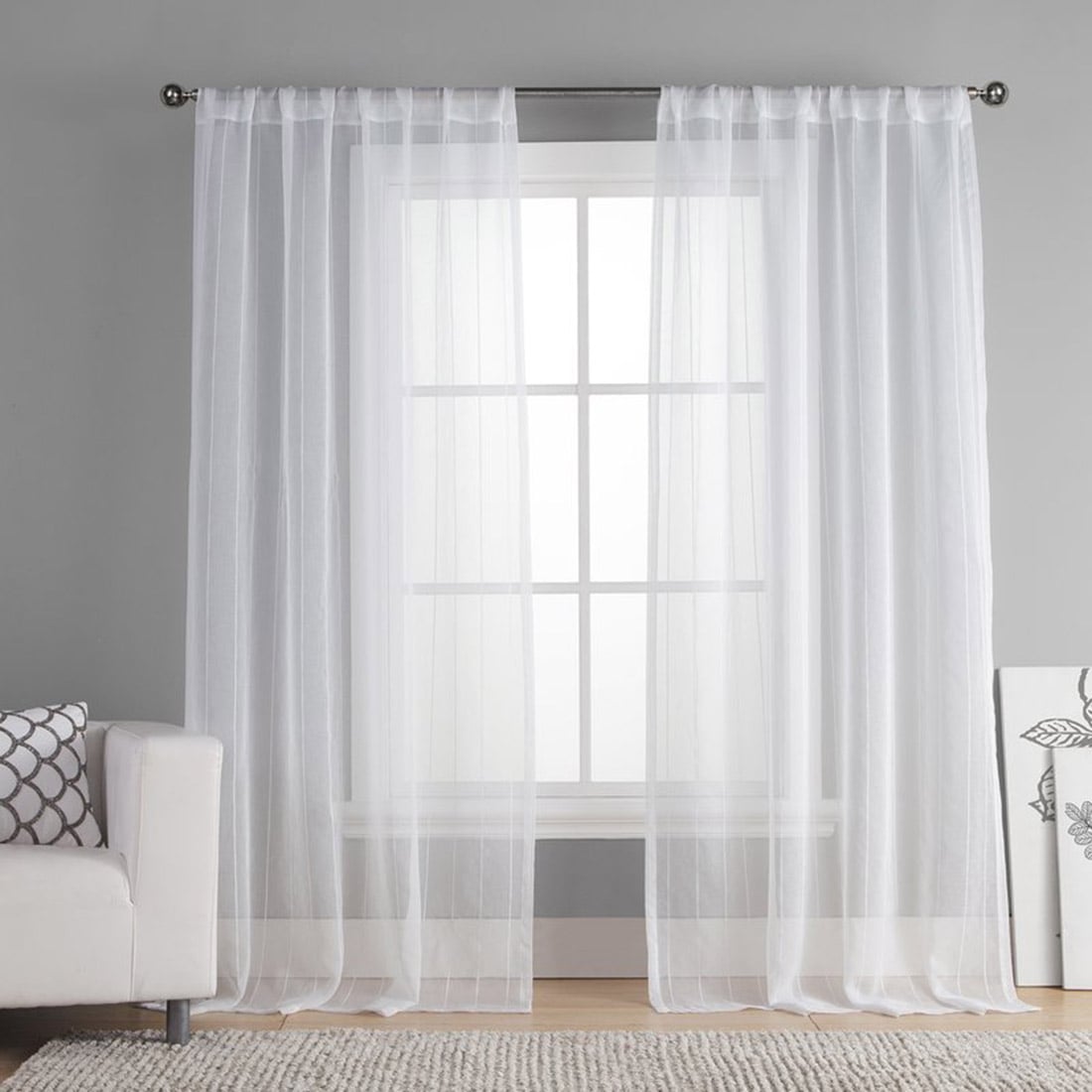 Bisbee Semi Sheer Curtains / Wayfair
3. You spend as much time outdoors as you do inside.
The idea of indoor-outdoor living is totally your jam. You would rather have a small home and a huge backyard.
Simple, breezy window treatments blur the inside-outside line, so you can see the world around you.
Simply sitting outside with an iced beverage relaxes you much more than any number of spa treatments.
4. You love a neutral, crisp color palette.
White bedsheets make you feel like you're on vacation (yes, please!).
You gravitate toward cool blues and seafoam that mimic the color of the water, and pale peaches that remind you of a sunset. Sand/tan colors are A-OK in your book, too.
You like to break out pops of coral, red, navy blue, turquoise and black — but sparingly. You like for these things to be the exception, not the rule, so they are refreshing and unexpected.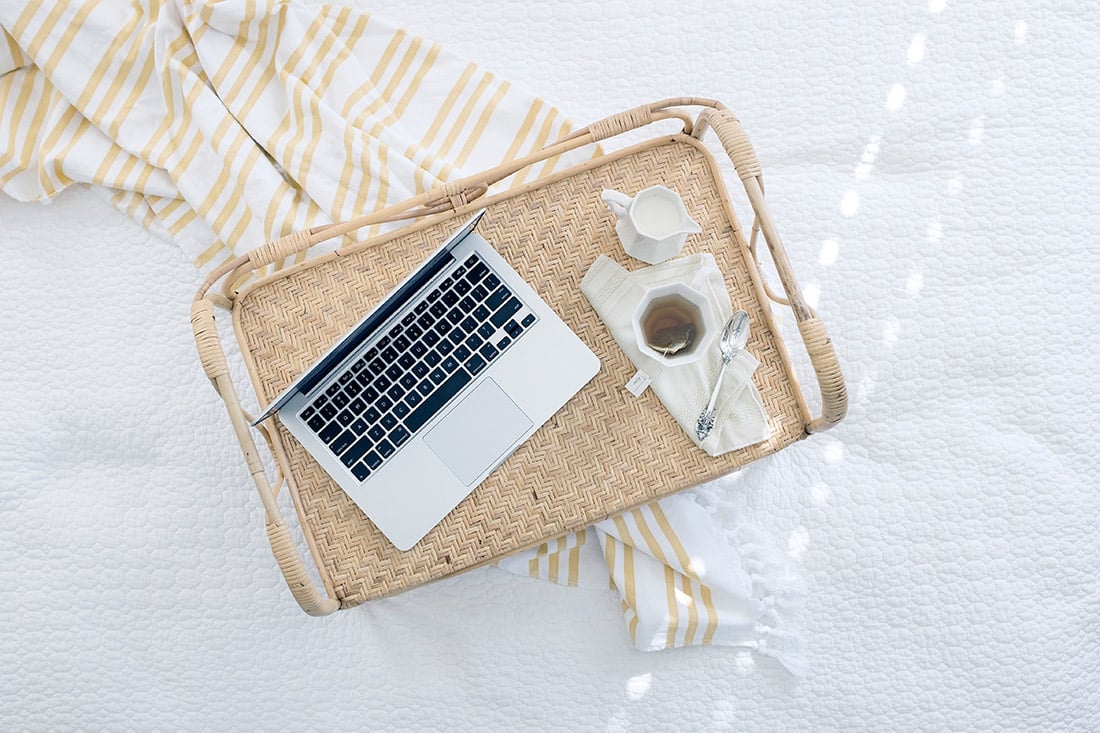 5. If you spot a seagrass basket, it's coming home with you.
You are like a moth to the flame when it comes to natural fibers. Linen and cotton, jute rugs, seagrass and straw baskets, ropes like this rope knot doorstop?
Gotta have 'em.
6. You can't handle fussy furniture.
It needs to be durable, casual, easy to clean.
You are a woman of the outdoors, and you can't be worried about getting sand and water on some delicate velvet.
You LOOOOOOVE slipcovers.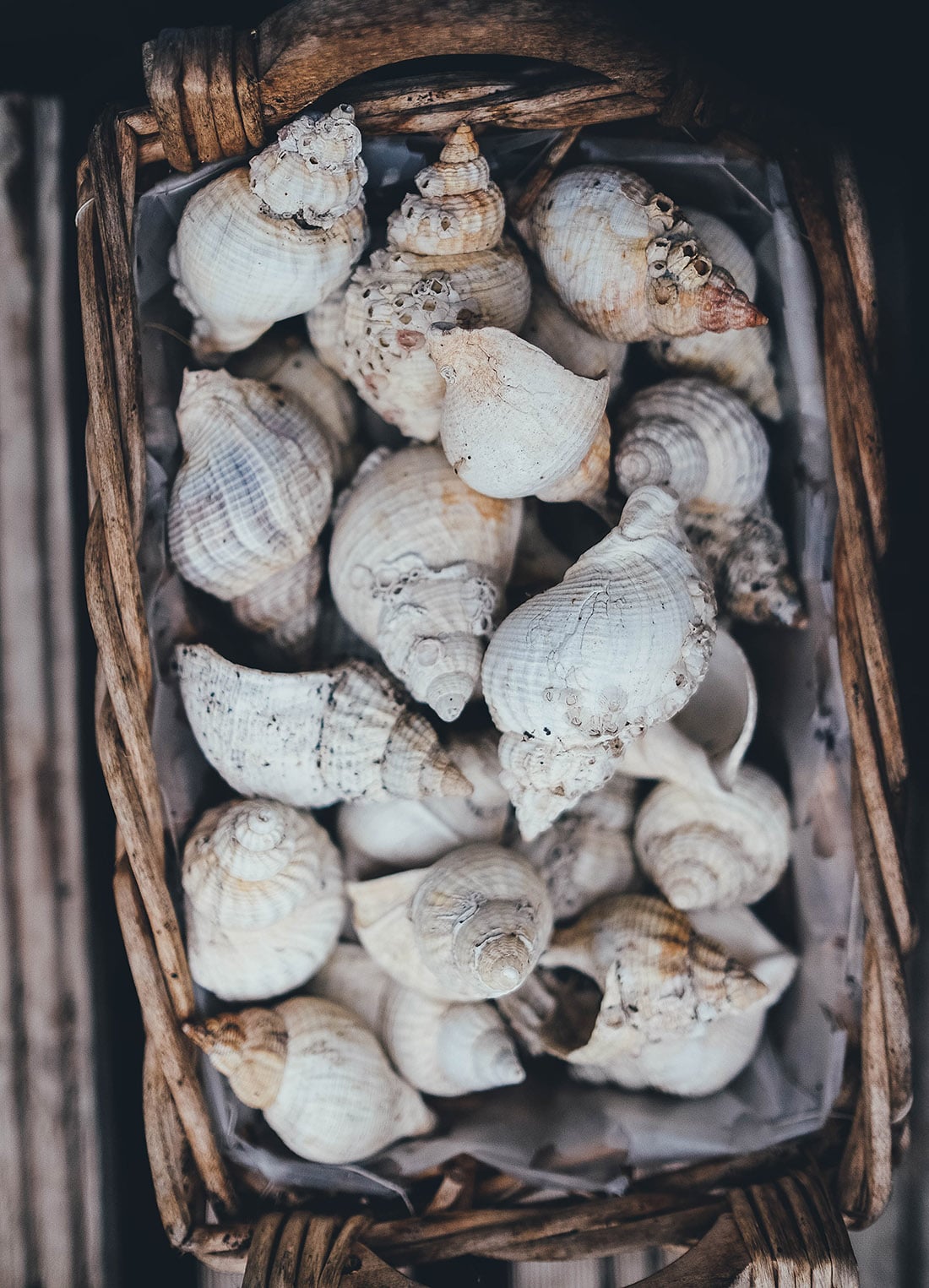 7. Your two favorite patterns are stripes and shibori.
There's nothing else. Mayyyybe waves. OK, waves are cool, too, sometimes.
8. You have a huge collection of beach treasures.
Driftwood, sea glass, seashells — you name it, you've got it.
One of your biggest home decor burdens is curating your treasures into small displays that do not overwhelm.
It's a challenge for you because you LOVE IT ALL, but you prefer your house to subtle and not look like a gaudy tourist attraction.



Did you identify with the majority of these statements? If so, congratulations! Modern Coastal decor is your signature style!
Modern Coastal Decor Inspiration
Take a peek around my Modern Coastal decor Pinterest board and save some inspiration on a board of your own. I find that when you pin things that appeal to you on a subconscious level, you can then look at that board and see the patterns that emerge.

Some of these may be more "broad" coastal style than Modern Coastal decor, but they all have elements that work for Modern Coastal. Only pin the images that appeal to you in an "I want to live there!" level.
Modern Coastal Decor: Bedroom
Now that you know how coastal cool you are, I've rounded up some decor to get you started on transforming your space.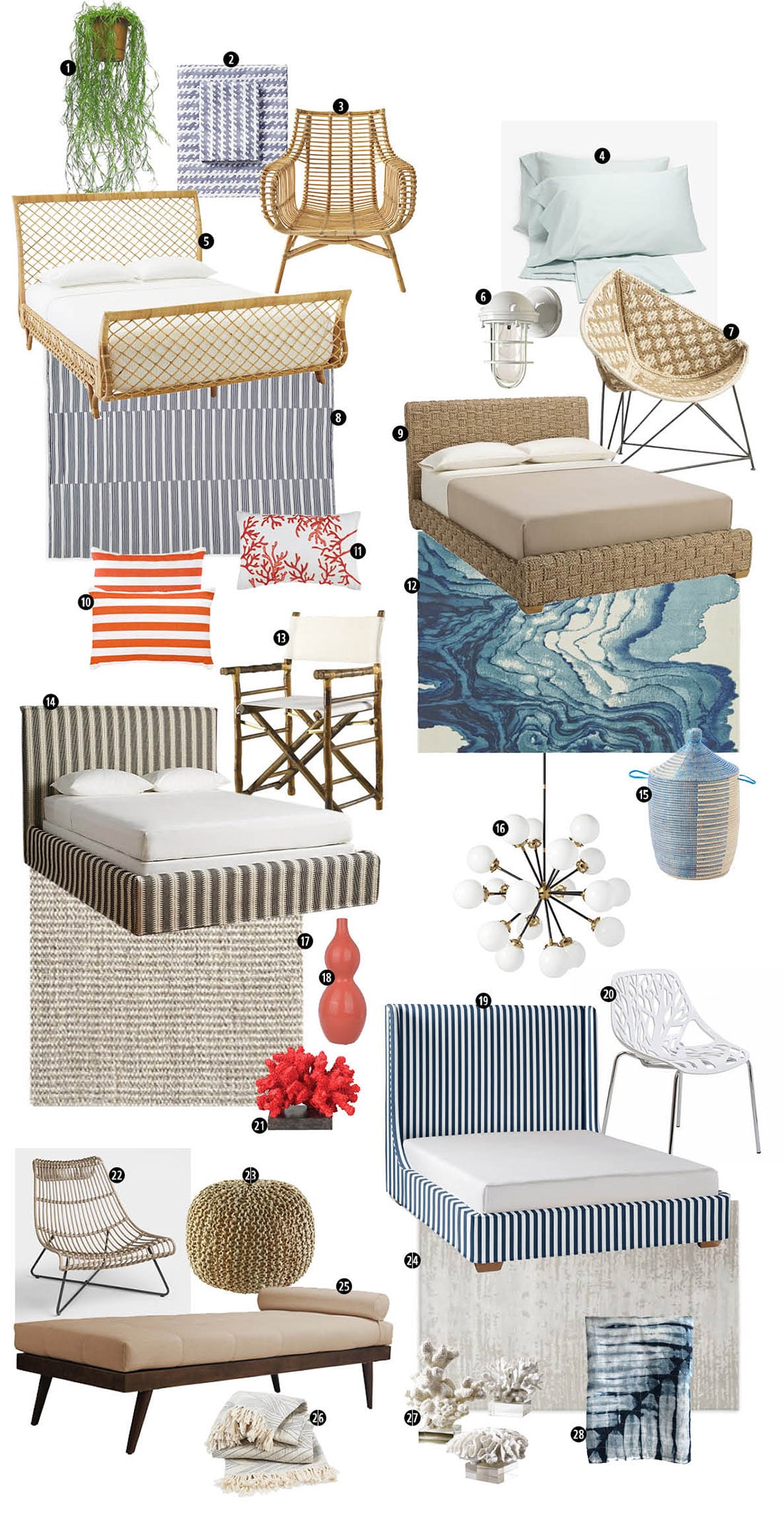 Modern Coastal Decor: Living Room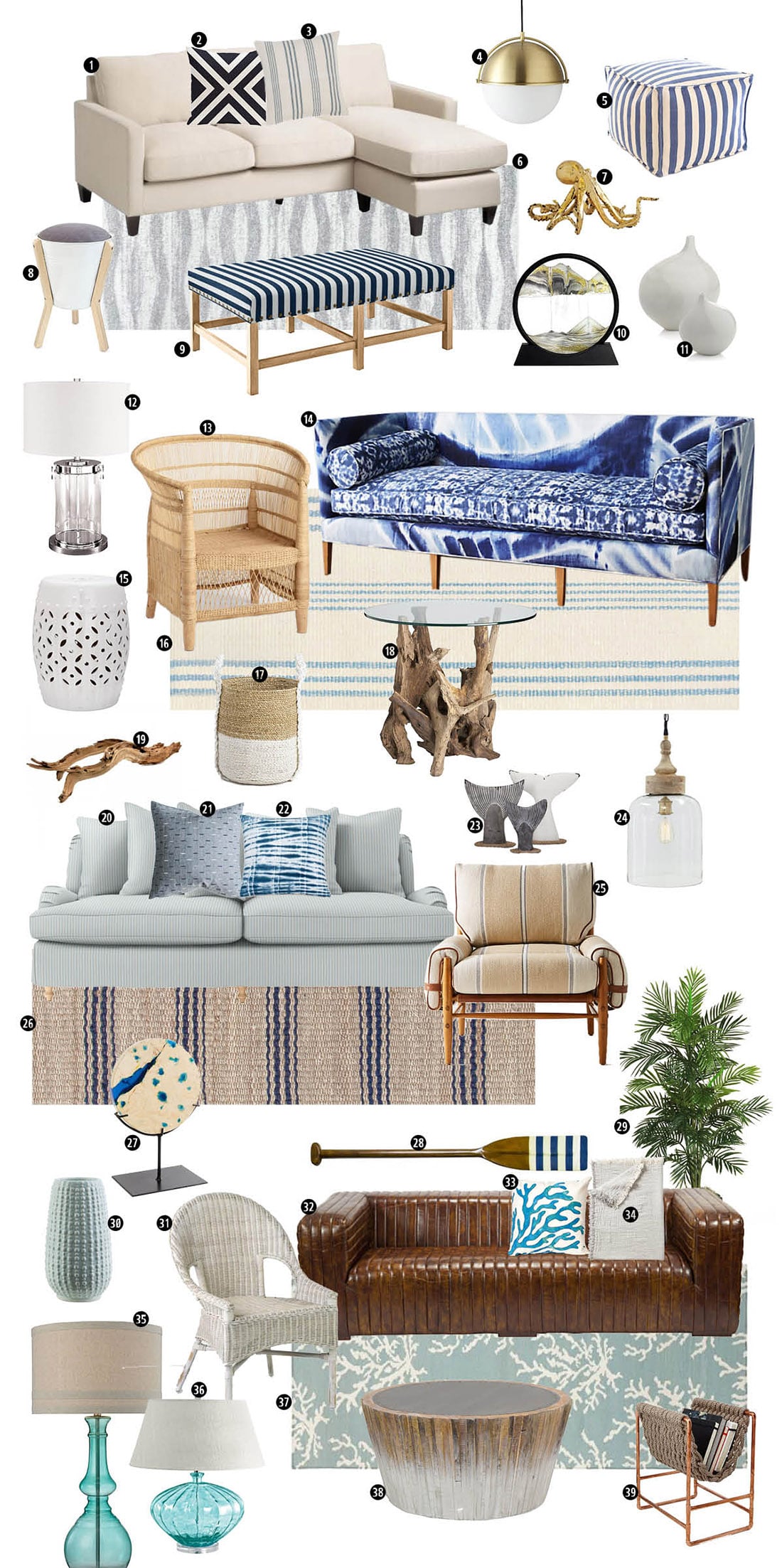 Shop for Modern Coastal Decor
Modern Coastal Decor: Resources
Up next: Tips on how to create a modern coastal gallery wall!
Modern Coastal Decor: Pin me for later