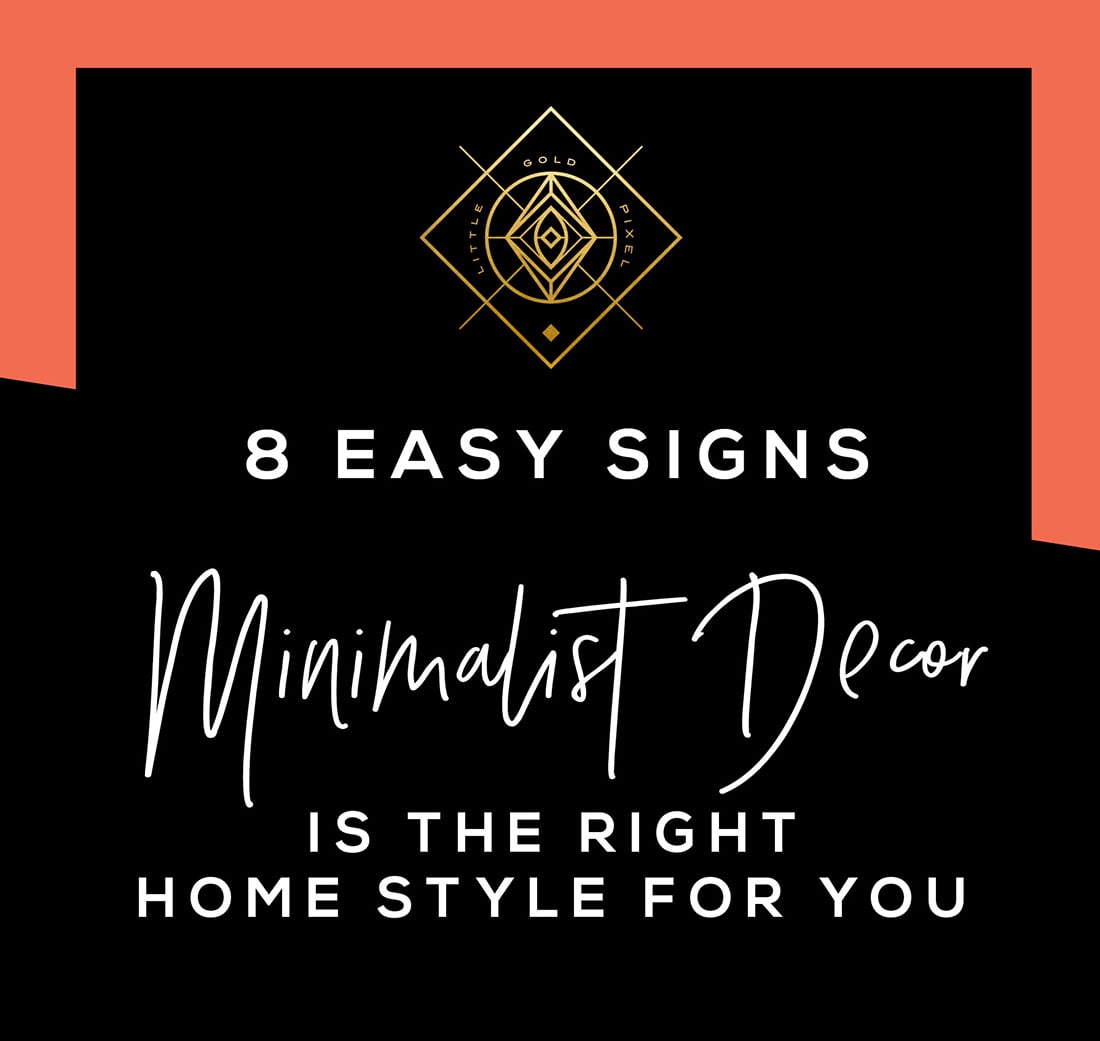 Hi, and welcome to your Minimalist Decor primer, part of a series of home style posts that will help you identify your signature style. Previously: Boho Decor ( Style Guide + Gallery Wall)
One of the most frequently asked questions that lands in my inbox is goes something like this:
I'm having trouble figuring out what kind of art I should put in my gallery wall. I'm not sure I really have a style.
Rest assured, you do. You just have to find it first.
Read along and see if you identify with the majority of these statements.
Minimalist Decor: A Primer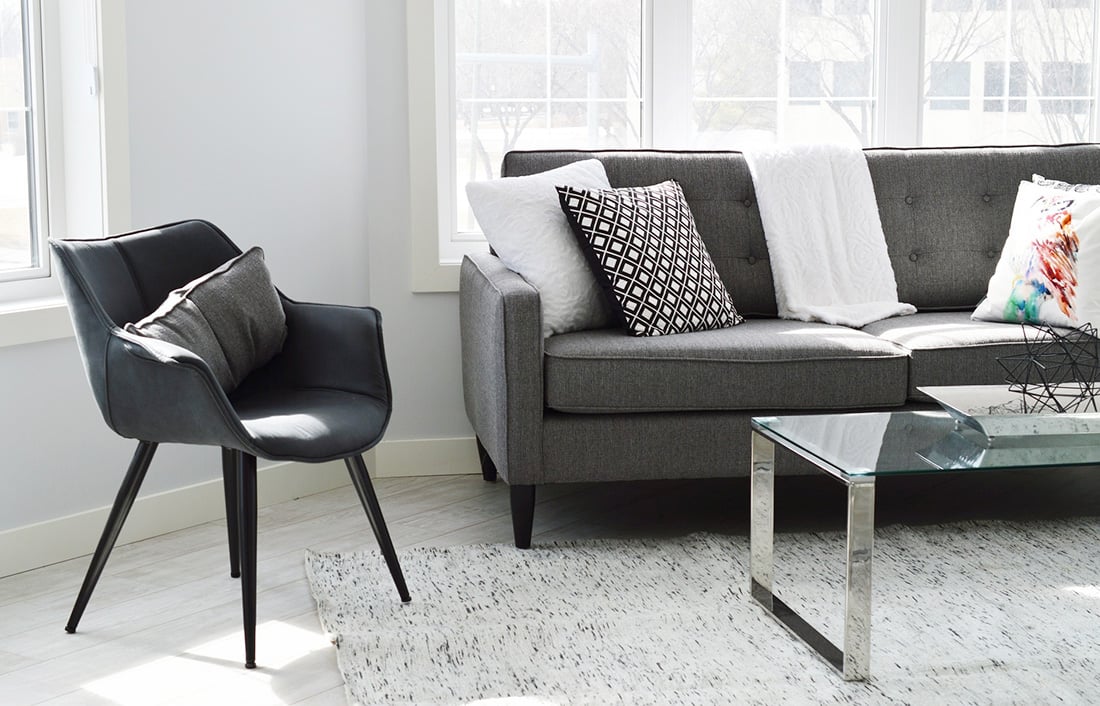 1. You love a straight line.
Do you swoon for stripes? Bingo! It's not enough to have 50% of your closet filled with striped tees and dresses, though, no.
You want need stripes on your pillows, rugs, towels, handbags.
If it's not stripes, it's triangles. Or squares. Or diamonds. Or Swiss crosses. Anything geometric will do.
2. Your favorite song is Float On by Modest Mouse.
Just kidding, but you really do love all things to appear as though they're floating: bookshelves, your coffee table, your bed frame.
You love a good lucite frame because voila! Floating art!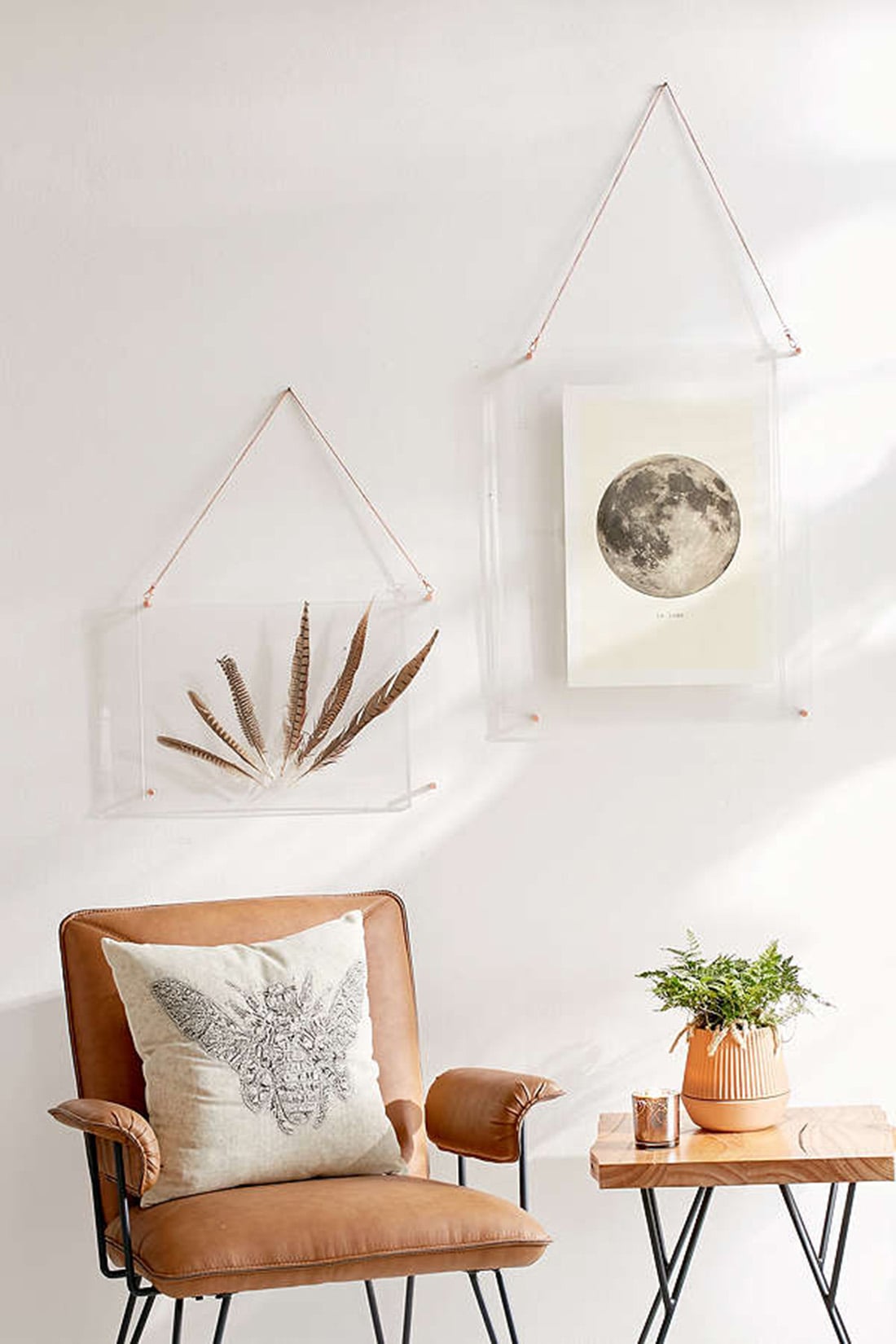 Acrylic Hanging Frames • Urban Outfitters
3. You dream of moving to Sweden, Norway, Denmark, Finland, Iceland or Japan.
You feel a kinship with people who, like you, appreciate clean, simple, functional yet beautiful design and the idea that less is more.
Read more about the philosophy behind Nordic design to see if it fits you.
Likewise, Japan calls to you with its history of zen and nature, the act of simplicity and paring everything down to its true essence.
4. You like your light fixtures to dangle from above, like the sun.
Everyone spends a lot of time at IKEA. It's designed that way. Some people test every sofa. Some people get stuck picking out a bookcase.
You get lost in the lighting section. And you won't leave till someone drags you away.
Your favorites are extravagant multi-bulbed chandeliers, pendant lighting, Edison bulbs, geometric shaped fixtures and overarching lights that make a statement.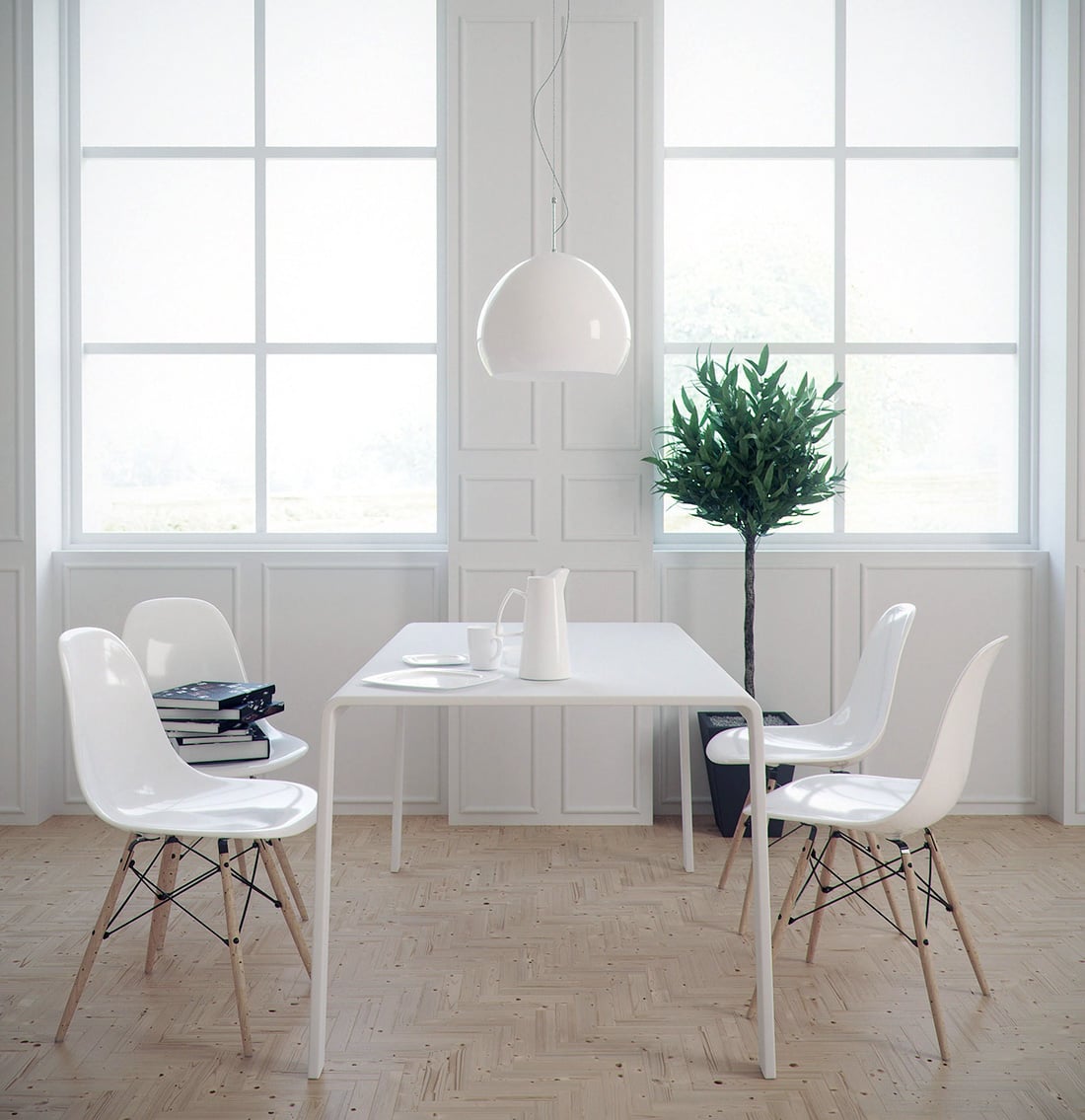 5. You gravitate toward a neutral, texture-filled palette.
No bright colors here. Muted tones only. Black and white comes naturally.
Minimalists can go dark, too, but the tendency is to stay mostly monochromatic.
What they lack in color they make up for in texture: pillows, throw blankets, sculptures all make your home inviting and cozy.
Also, consider bringing in metals and leather to tie the room together. Visual textures like terrazzo and marble can bring a level of sophistication to a minimalist home.
6. You've KonMari-ed your house a few times.
You've read The Life-changing Magic of Tidying Up several times.
And during times of weeding items you regularly invoke the William Morris quote "Have nothing in your house that you do not know to be useful, or believe to be beautiful."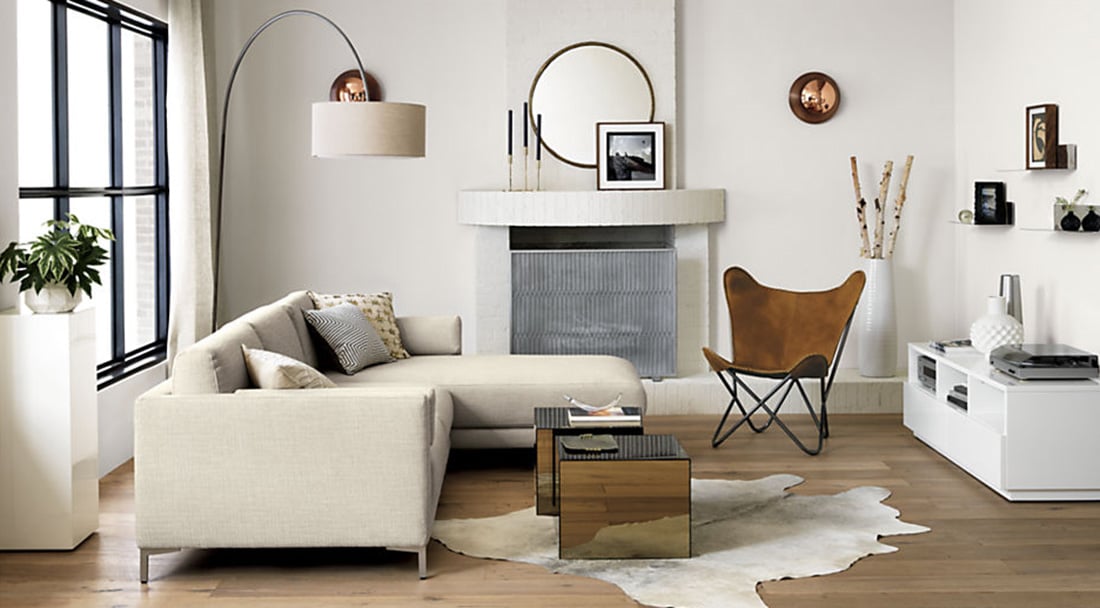 1938 Leather Butterfly Chair • CB2
7. When you house hunt, it's vaulted ceiling or GTFO.
The higher the ceiling, the happier you are.
You feel boxed in if you do not have a lot of negative space and natural lighting.
That's why white or gray walls are you go-to, and you only put thoughtfully curated pieces on them.
8. You've never met a slim metal furniture leg you didn't like.
You do not like for your furniture to perch atop chunky wooden legs.
You prefer a sleek metal stem — maaaaybe a midcentury peg leg — on your chairs and tables.
That kind of elegance is a rare detail minimalists actually covet.



Did you identify with the majority of these statements? If so, congratulations! Minimalist decor is your signature style!
Minimalist Decor Inspiration
Take a peek around my minimalist decor Pinterest board and save some inspiration on a board of your own. I find that when you pin things that appeal to you on a subconscious level, you can then look at that board and see the patterns that emerge.

Maybe you like the all-white side of minimalism! Maybe you're more drawn to the muted, earthy tones. Or perhaps you're a stickler for black and white. Only pin the images that appeal to you in an "I want to live there!" level.
Minimalist Decor: Shopping Guide
Now that you know how minimalist you are, I've rounded up some decor to get you started on transforming your space.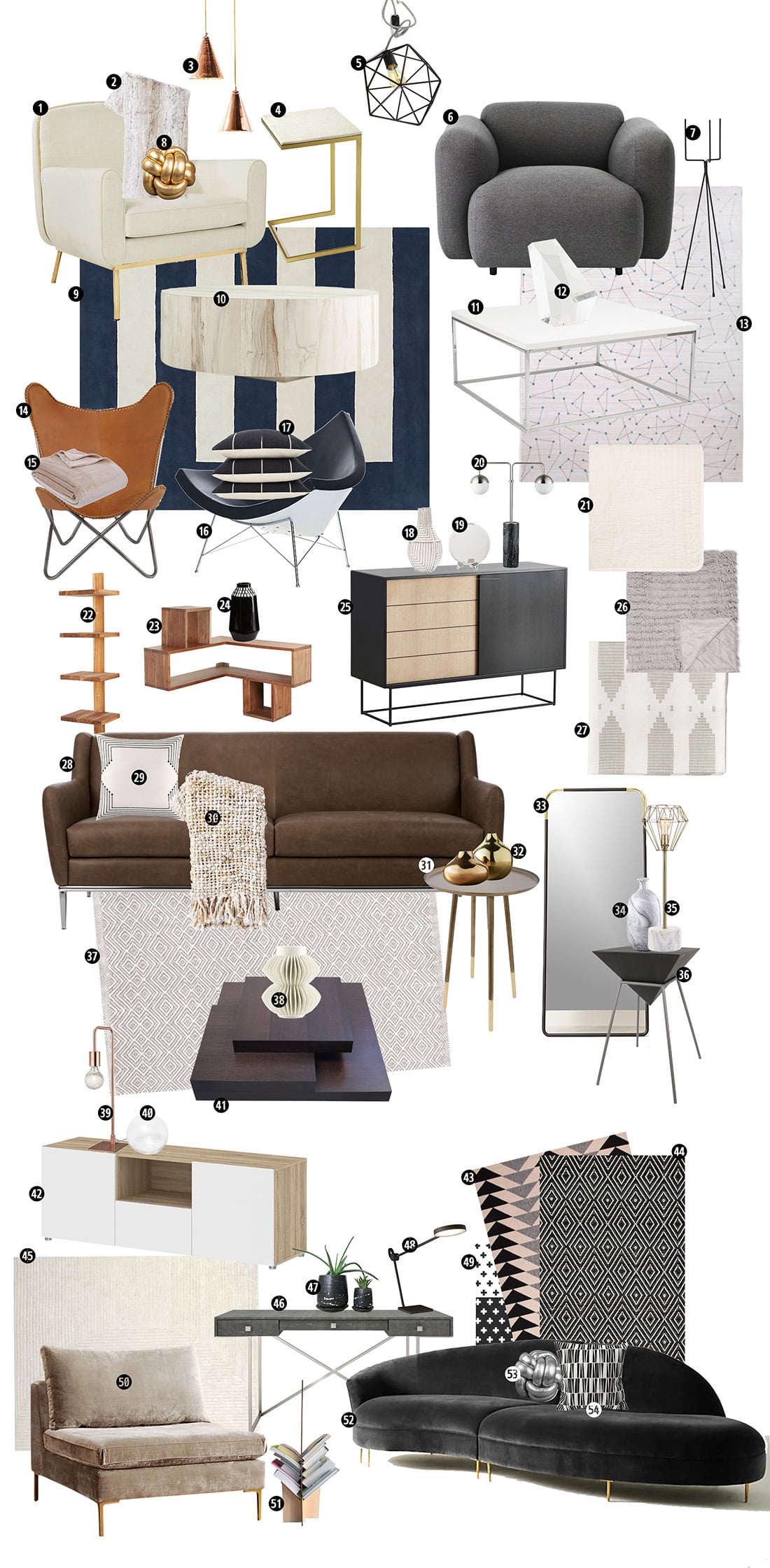 Shop for Minimalist Decor
Minimalist Decor: Resources
Up next: Tips on how to create a minimalist gallery wall!
Minimalist Decor: Pin me for later