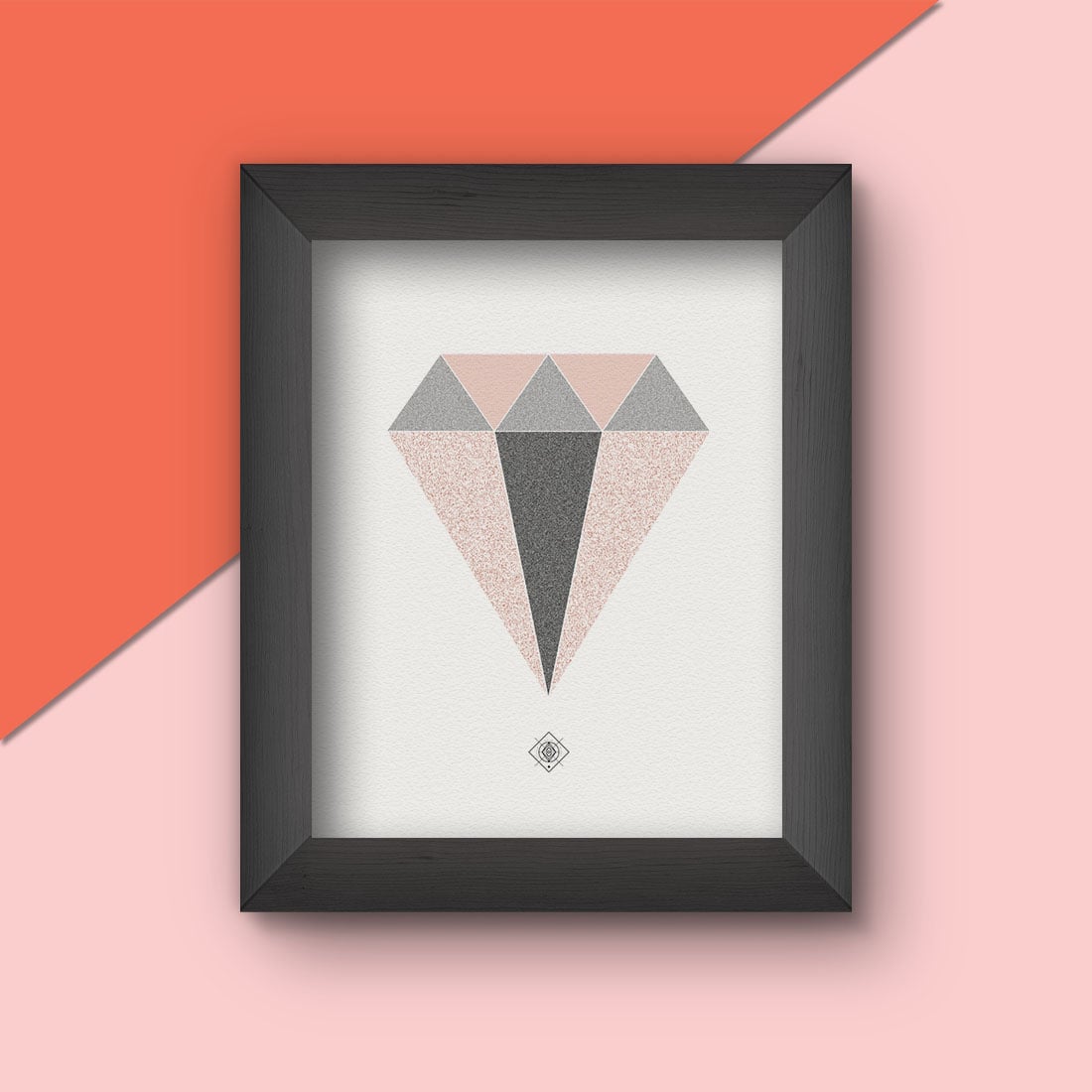 Freebie Fridays is a weekly feature on Little Gold Pixel in which I share a free printable or design resource — art printables, wallpapers, etc. — for you to download and enjoy.
I woke up today and felt like making a geometric design for you — hence, the diamond free printable was born!
This one took me a few minutes because I was experimenting with organic texture effects within Illustrator. My original idea was a simple vector diamond, but when I was done it felt super flat to me.
Adding texture is an easy way to add dimension to your designs. Typically you would want to duplicate the shape, then change the color, opacity and effect to bring your design to the next level.
Watch the process video below to see what I mean:
Diamond Free Printable
Art is a high-res 5×7. This free version is watermarked with the Little Gold Pixel logo. It's for personal use only. No redistribution, selling, shady business or other mean stuff, mmkay.
Tools used: Adobe Illustrator, Adobe Premiere Pro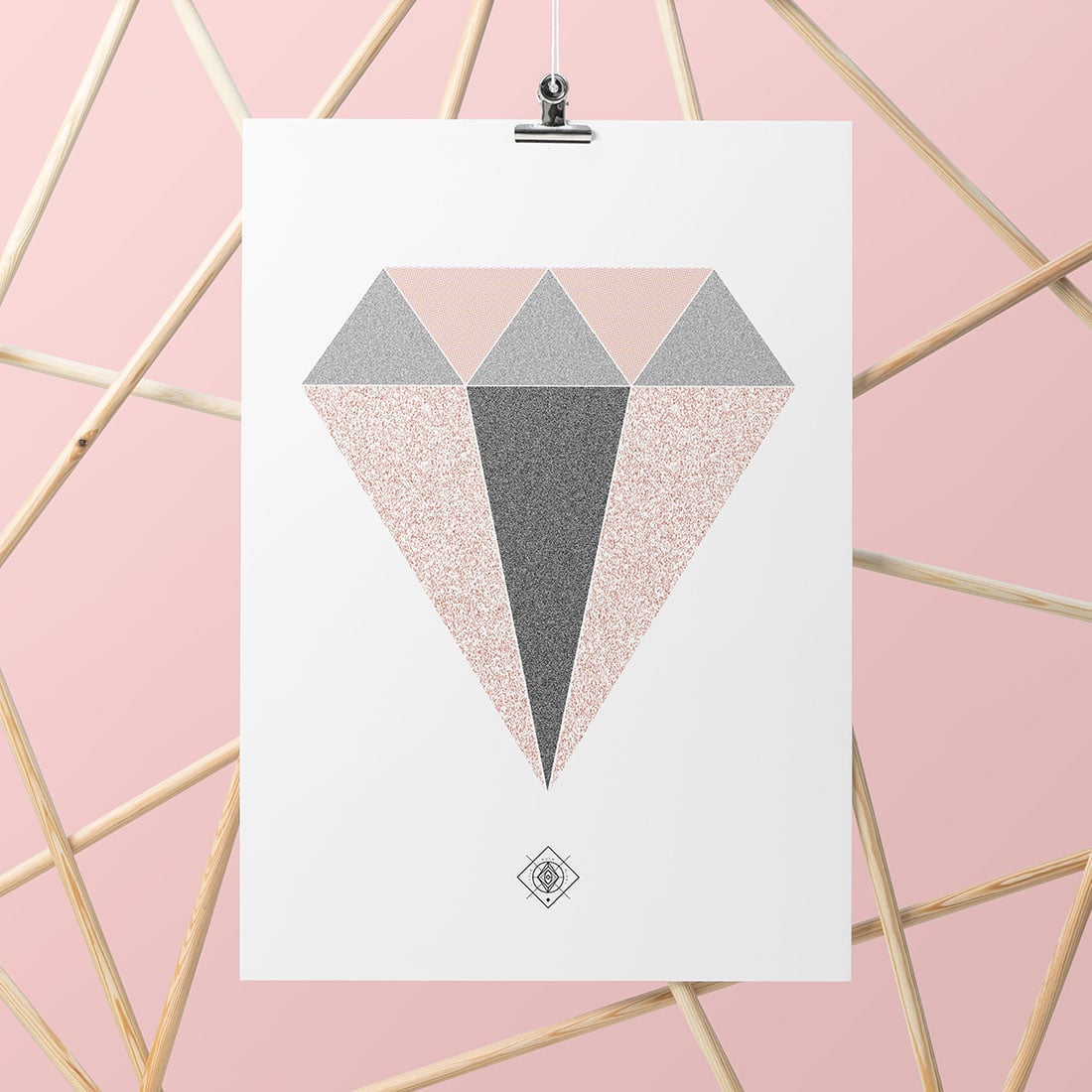 If you like this, you might like:
---
---

Pin for later: