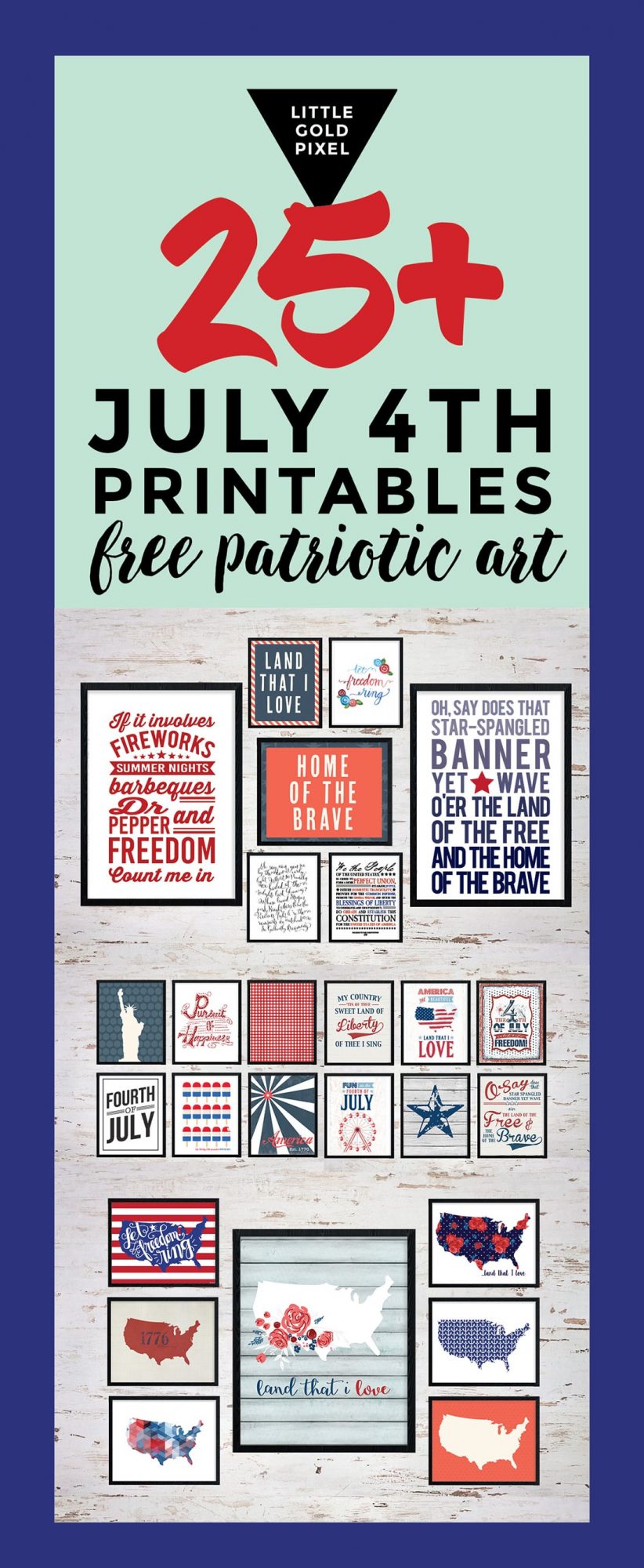 Every year we say we're not going to bother with the mess that is public fireworks displays in Los Angeles. But then, inevitably, we scramble last minute to see if we can find a spot somewhere close to the beach.
This is my pledge right here, right now that I will not do this again this year.
First of all, because I'm older and wiser (ha).
Second of all, because there's a great view from the overlook near our house that gives us a bird's-eye view of the entire harbor area. We can see fireworks both legal and illegal going off simultaneously. It's truly theatrical to observe.
All this time we had been going out for soft serve when we had hand-churned ice cream at home.
Same with trying to decorate for this holiday. It's so rough. It's all either incredibly country or the primary colors are too bright. Target has some interesting ideas in the dollar bin this year, but it's still very hit or miss.
Enter the Internets! I've found the best free printables for the Fourth of July, presented to you in themed gallery walls.
Note: Not sure it's really necessary to create a July Fourth gallery wall if you are a sane person. One or two printables on your mantel or entryway would do nicely.
Find the link for the corresponding printable directly under the photo. It'll take you to the original download page.
July 4th Free Printables: Graphic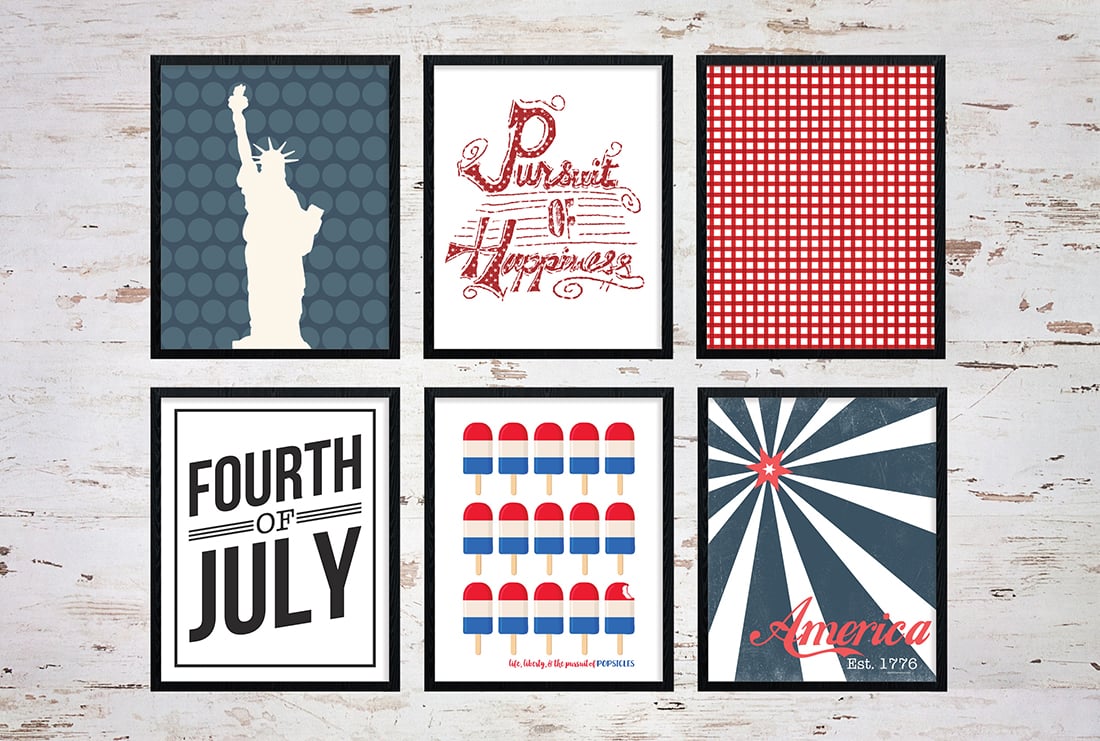 Statue of Liberty • Pursuit of Happiness • Red Gingham • Fourth of July • Pursuit of Popsicles • America est. 1776
July 4th Free Printables: Maps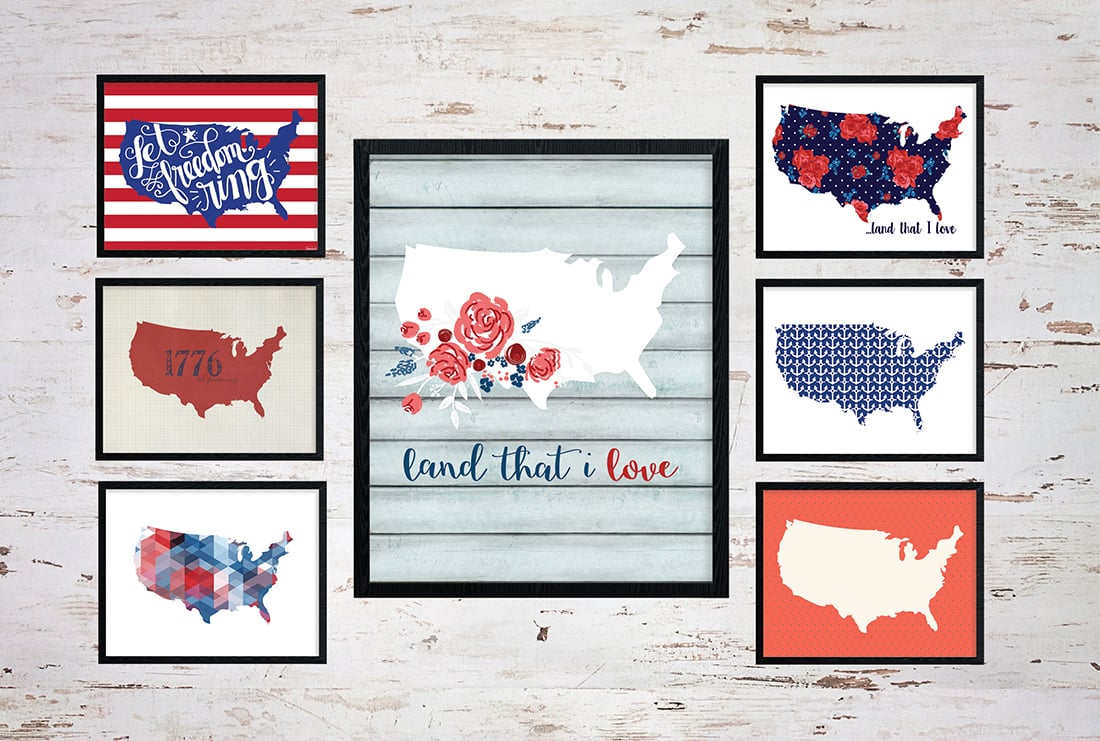 Let Freedom Ring • 1776 • Geometric USA • Land That I Love • Floral USA • Anchors Away • Vintage Red
July 4th Free Printables: Vintage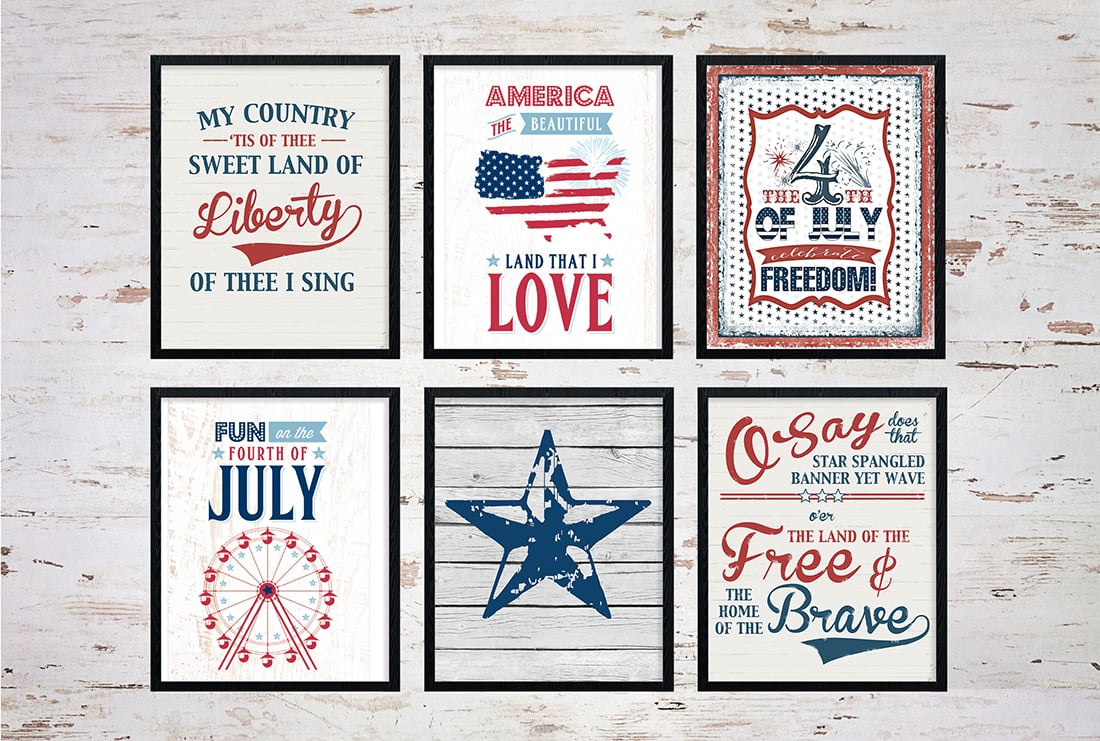 Sweet Land of Liberty • Land That I Love • Celebrate Freedom • Fun on the Fourth • Blue Star • Cursive Star Spangled Banner
July 4th Free Printables: Typography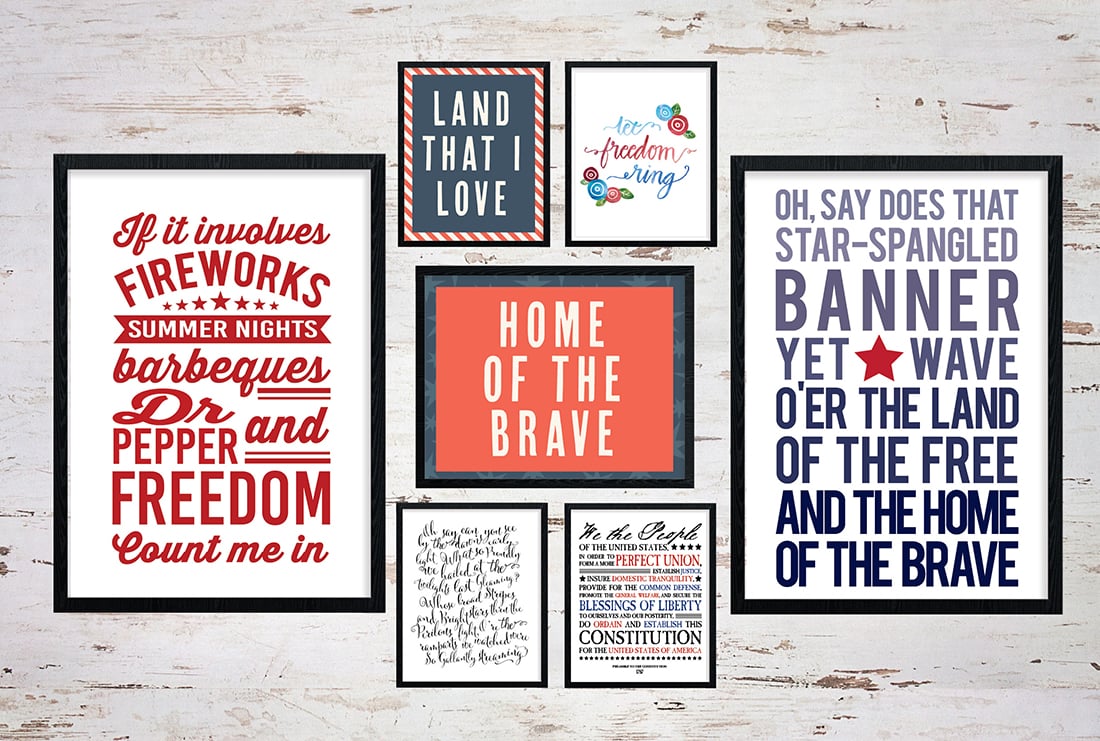 Fireworks • Land that I Love • Let Freedom Ring • Home of the Brave • Handlettered Star Spangled Banner • Preamble to the Constitution • Ombre Star Spangled Banner
P.S. My Nautical Americana collection is available in the shop.
P.P.S. Past Fourth of July posts.