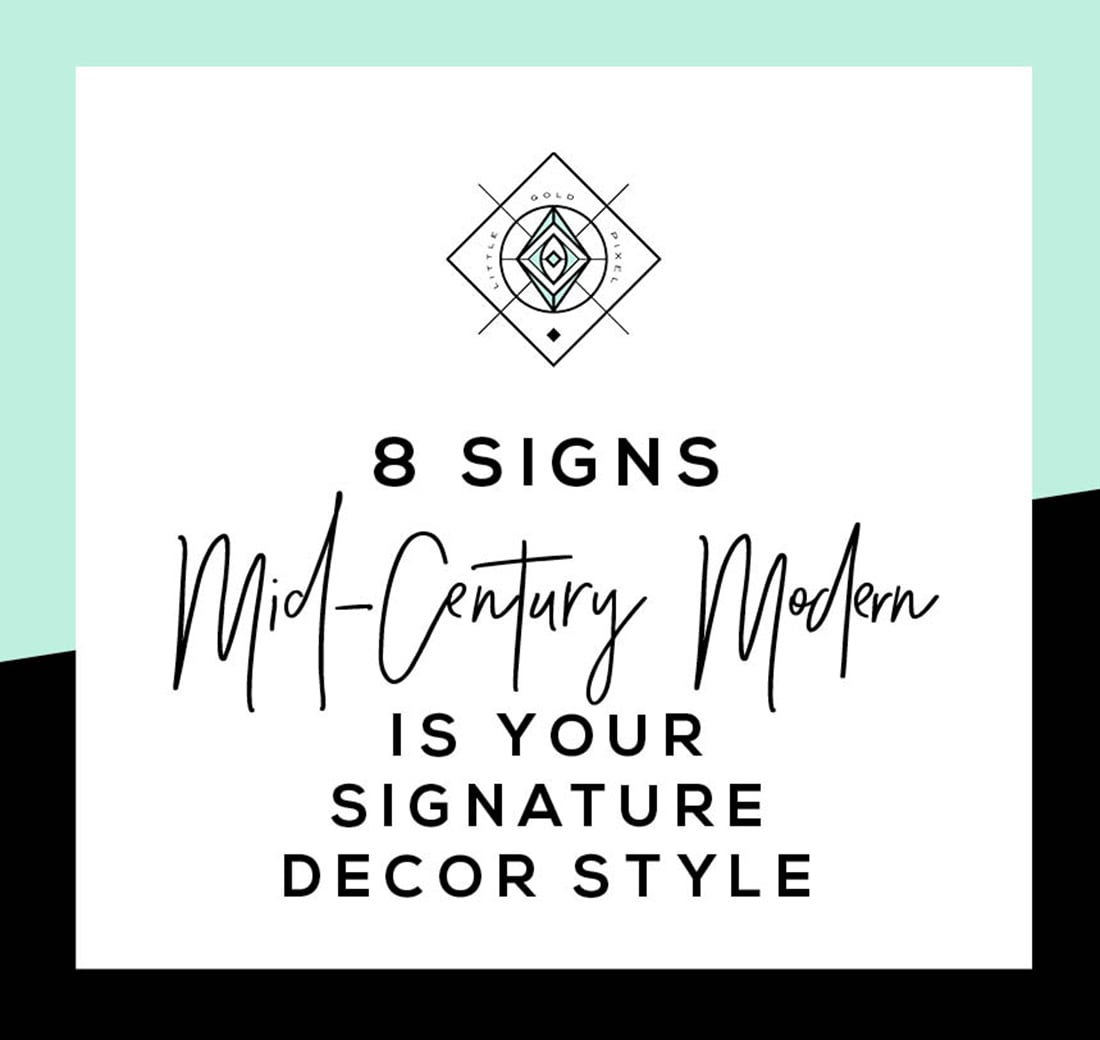 Hi, and welcome to your Mid-Century Modern Decor primer, part of a series of home style posts that will help you identify your signature style.
Previously: Boho Decor ( Style Guide + Gallery Wall) • Minimalist Decor (Style Guide + Gallery Wall) • Modern Coastal Decor (Style Guide + Gallery Wall) • Modern Farmhouse Decor (Style Guide + Gallery Wall) • Modern Glam (Style Guide + Gallery Wall)
One of the most frequently asked questions that lands in my inbox goes something like this:
I'm having trouble figuring out what kind of art I should put on my gallery wall. I'm not sure I really have a style.
Rest assured, you do. You just have to find it first.
Read along and see if you identify with the majority of these statements.
Mid-Century Modern Decor: A Primer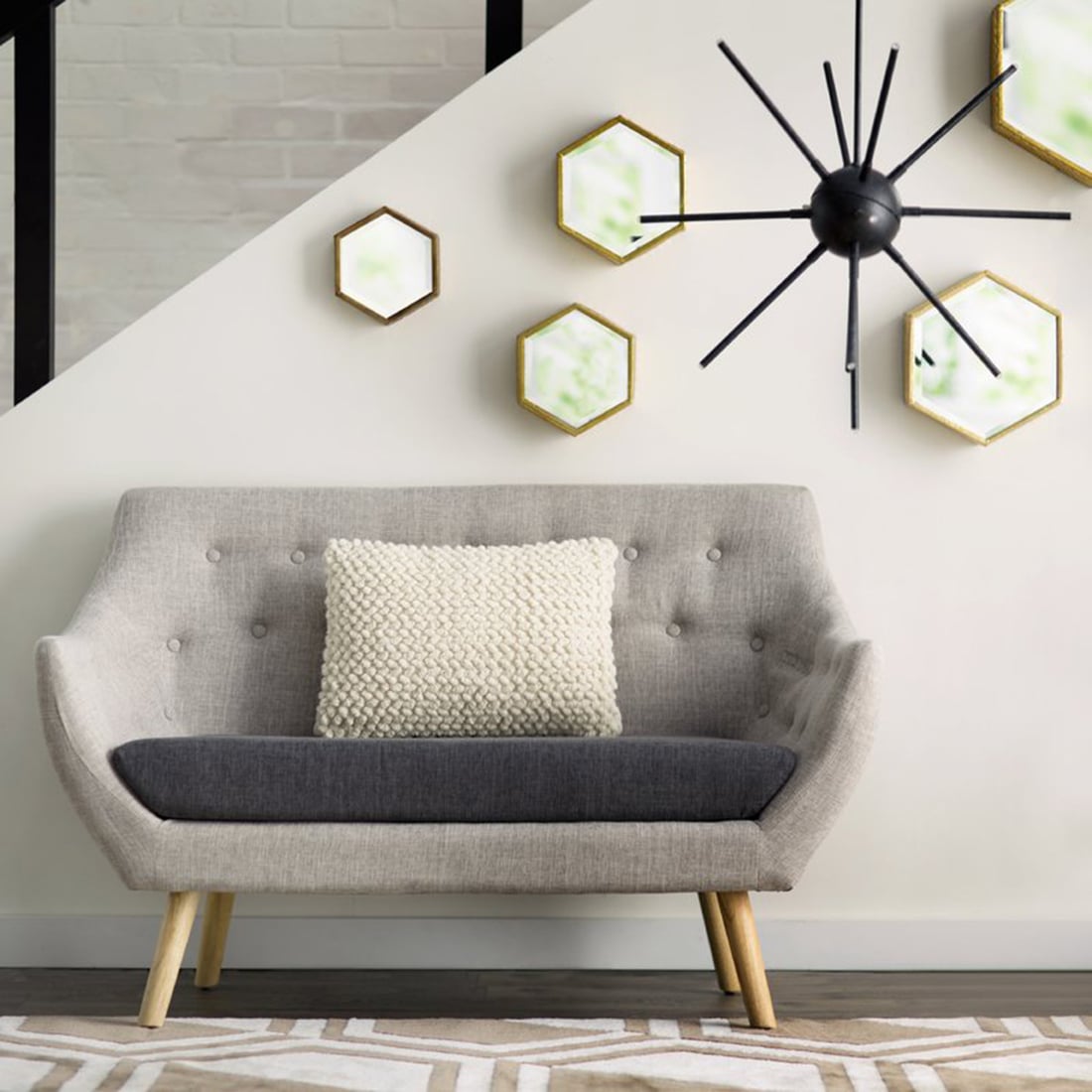 1. Regardless of what you thought of Don Draper, you tuned in to Mad Men.
Because of the style. DUH!
In general, you gravitate toward films from the 1950s or 1960s, those with drool-worthy interiors like The Graduate, Pillow Talk, '60s James Bond movies and any Hitchcock film, especially North by Northwest.
If you were anything like me, you grew up watching The Dick Van Dyke Show, Bewitched, I Love Lucy, I Dream of Jeannie and the Brady Bunch on syndication (Nick at Night, anyone?).
Other films with mid-century elements you may love: The Big Lebowski, The Incredibles, A Single Man, Edward Scissorhands
2. You dream of vacations in Palm Springs.
If only so you can pose with #thatpinkdoor.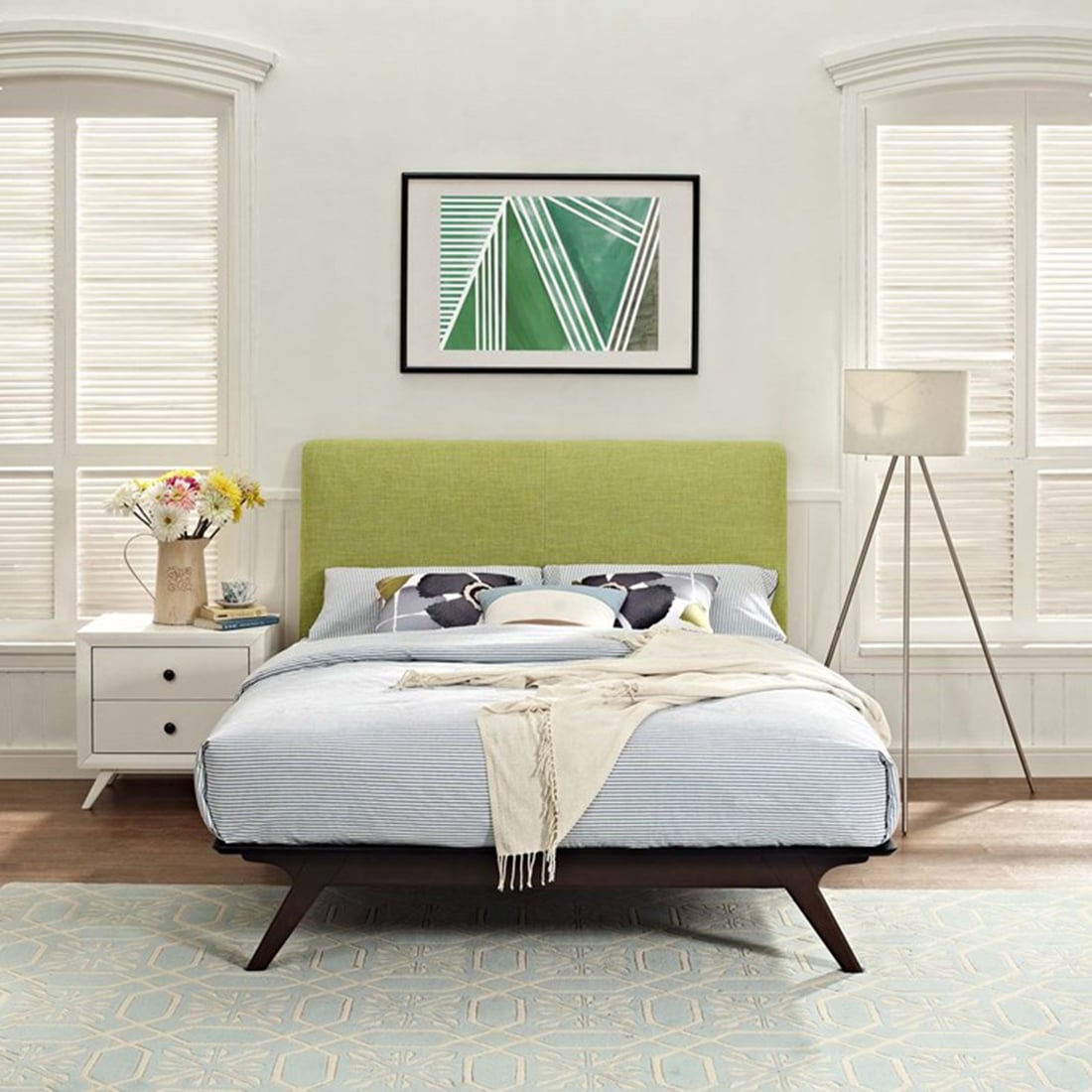 3. You love pops of color, and you're not afraid to show it.
Red. Orange. Pink. Turquoise. Mustard. Avocado.
Are you nodding yes? Yes!
4. You know what "retrofuturistic" means, and you love it.
It's not enough to love geometric shapes (which of course you do), you also love those atomic-age and neofuturistic shapes and sunbursts and boomerangs that make up the iconic asymmetric patterns of the 1950s and 1960s.
The modern take on Mid-Century Modern is to downplay these elements because they're too "kitschy." Well, you think that's pretty bitchy. Starbursts, diamonds, imperfect ovals, overlapping shapes and patterns = yesssss, please.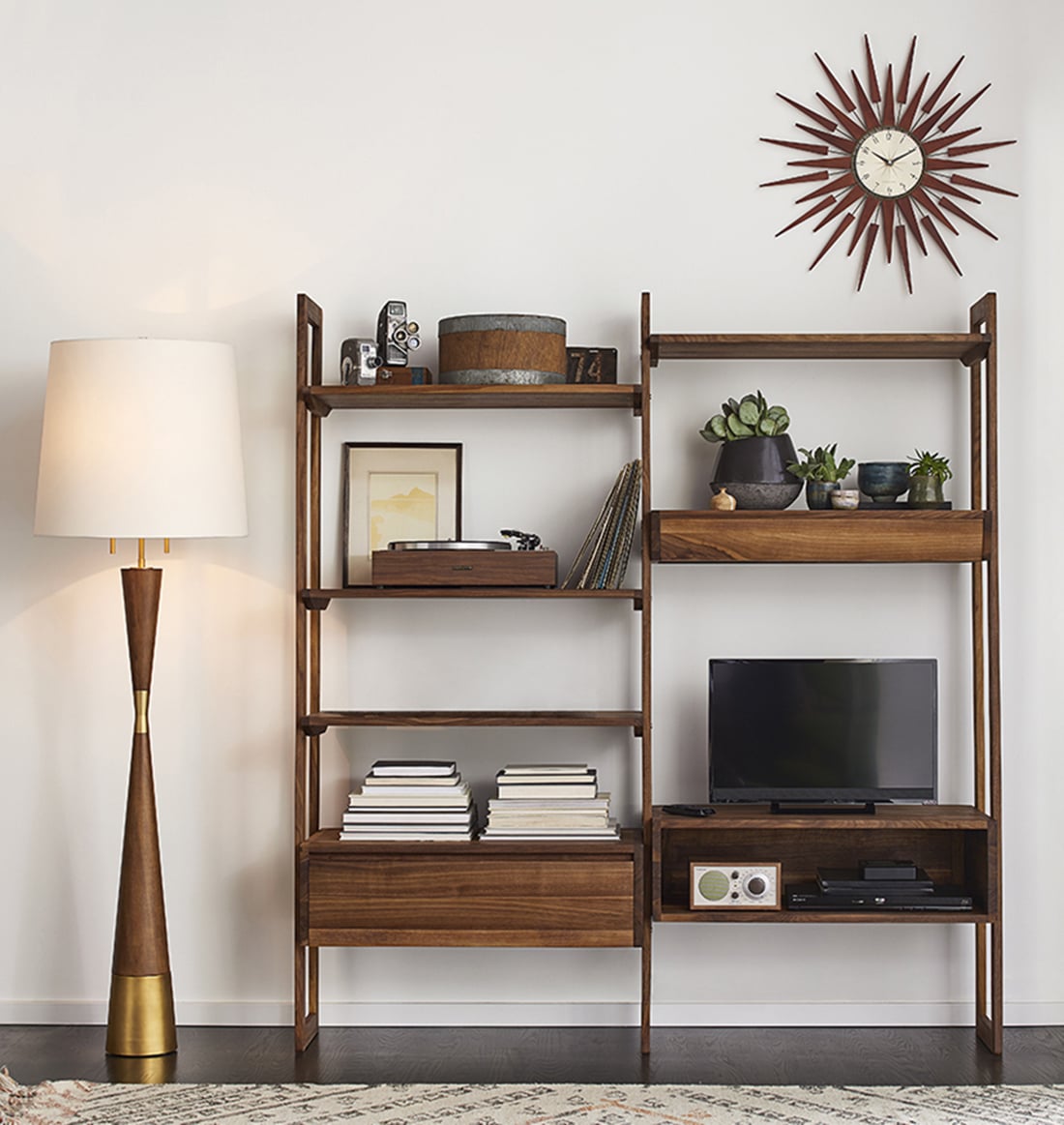 LexMod Tracy Bed (also comes in orange!)
5. You wouldn't paint your natural wood furniture white, ever.
You welcome wood tones in your room. Reclaimed teak, walnut, etc. — it's all good. Medium to dark wood tones create a warm, welcoming vibe you enjoy.
This being said, you're not into ornate furniture in any way. You like simple, organic lines and smooth finishes. The legs on your furniture are most likely tapered, maybe even splayed.
You enjoy bookcases and consoles with modular compartments, and you keep your ornamentation simple: small brass or chrome drawer pulls, for instance. You accessorize with brass and wood figurines and abstract statues.
Other decorations: Glassware in interesting shapes and bright color, tiki/totem-inspired tchotchkes, bird imagery (swans, flamingoes), brass animals like the kind your grandparents had.
6. Your idea of a fun Saturday morning is thrifting.
You never know when you're going to come across a pair of vintage Mid Century Modern nightstands for $20. True story.
Recent eBay searches: Eames, Saarinen, shell chairs, George Nelson, Danish modern, mid century modern
The hunt is half the fun. Also, modern furniture? Reproductions? They just don't make 'em like they used to. It's cliché but true.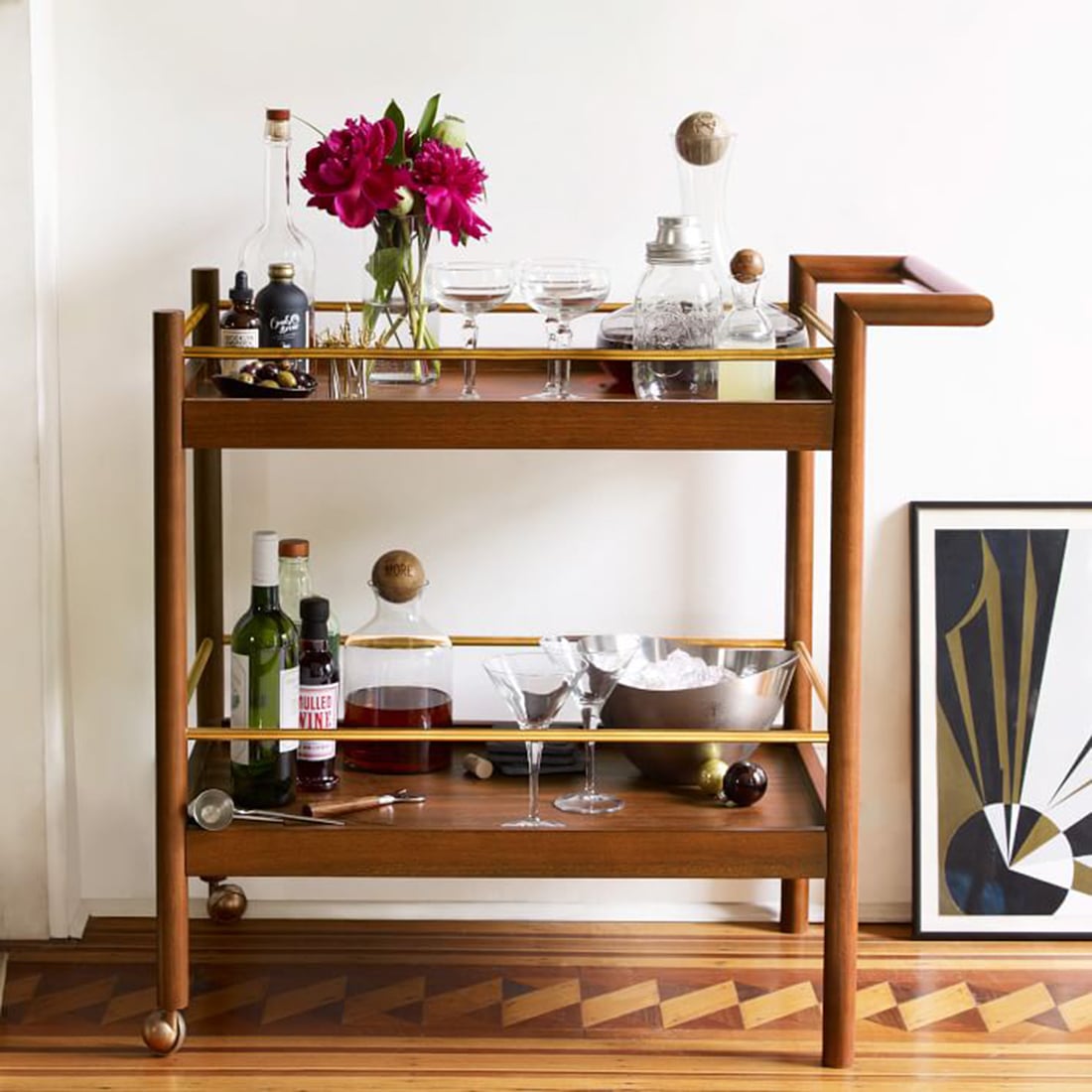 West Elm bar cart
7. You're the queen of cocktail hour.
Probably because you have a boss bar cart. Invite me over?
8. You would knock down all the walls if you could.
You crave wide, sprawling spaces and light-filled rooms.
Did you identify with the majority of these statements? If so, congratulations! Mid-Century Modern decor is your signature style!
Mid-Century Modern Decor Inspiration
Take a peek around my Mid-Century Modern Decor Pinterest board and save some inspiration on a board of your own. I find that when you pin things that appeal to you on a subconscious level, you can then look at that board and see the patterns that emerge.
Only pin the images that appeal to you in an "I want to live there!" level.
Mid-Century Modern Decor: Bedroom
Now that you know how Mid-Century Modern you are, I've rounded up some decor to get you started on transforming your space. I know ideally you'd find originals or vintage, but sometimes a modern update will suffice.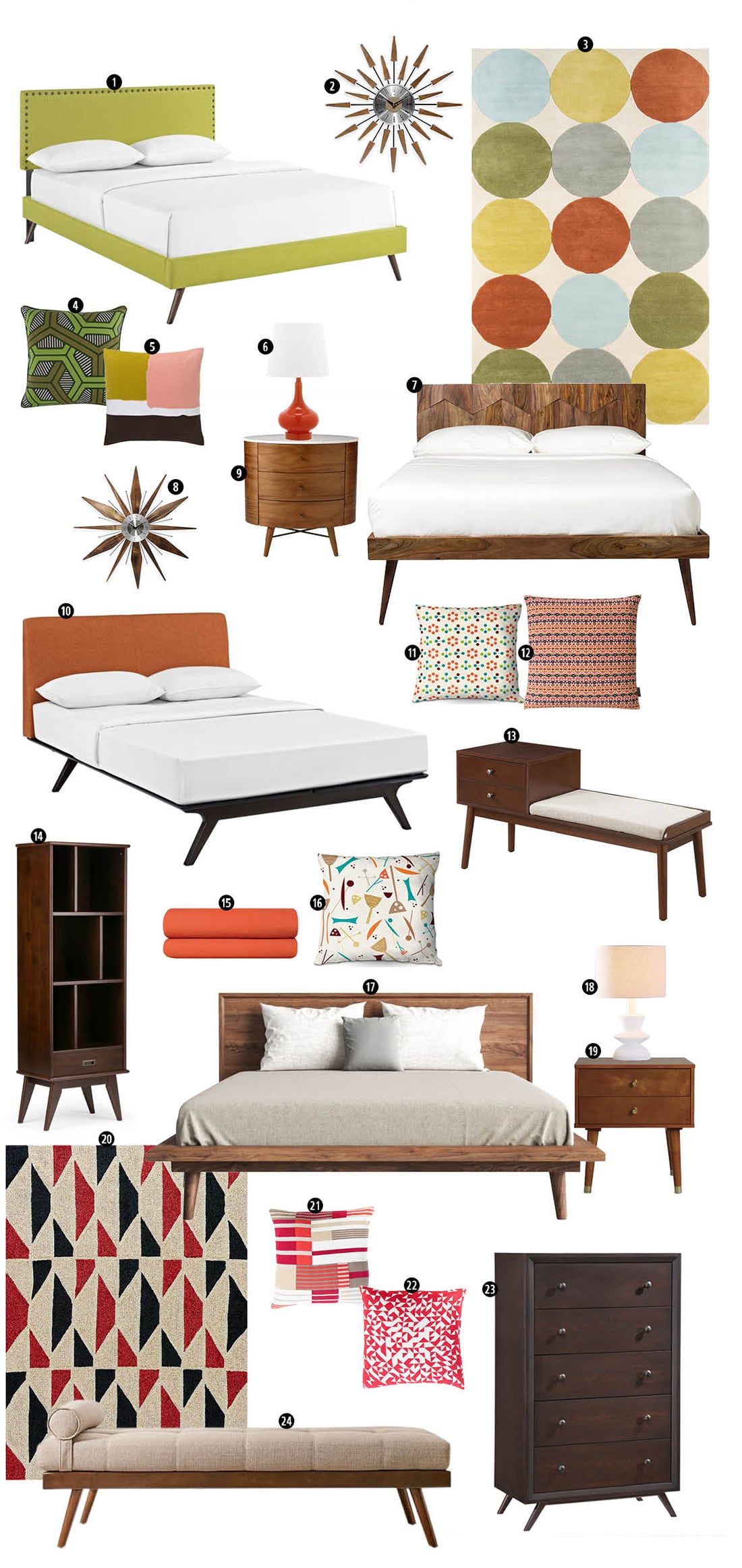 Mid-Century Modern Decor: Living Room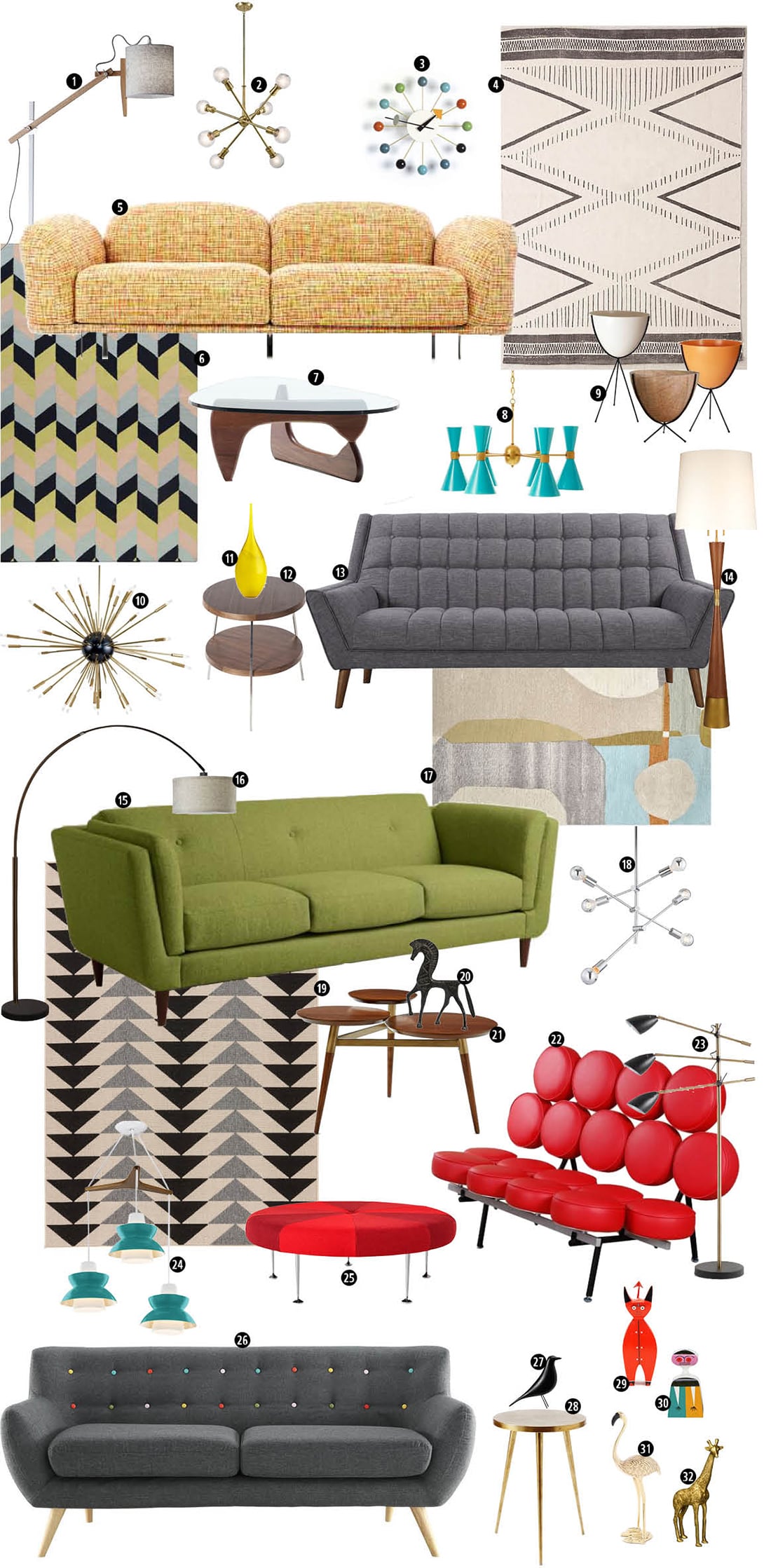 Mid-Century Modern Decor: Chairs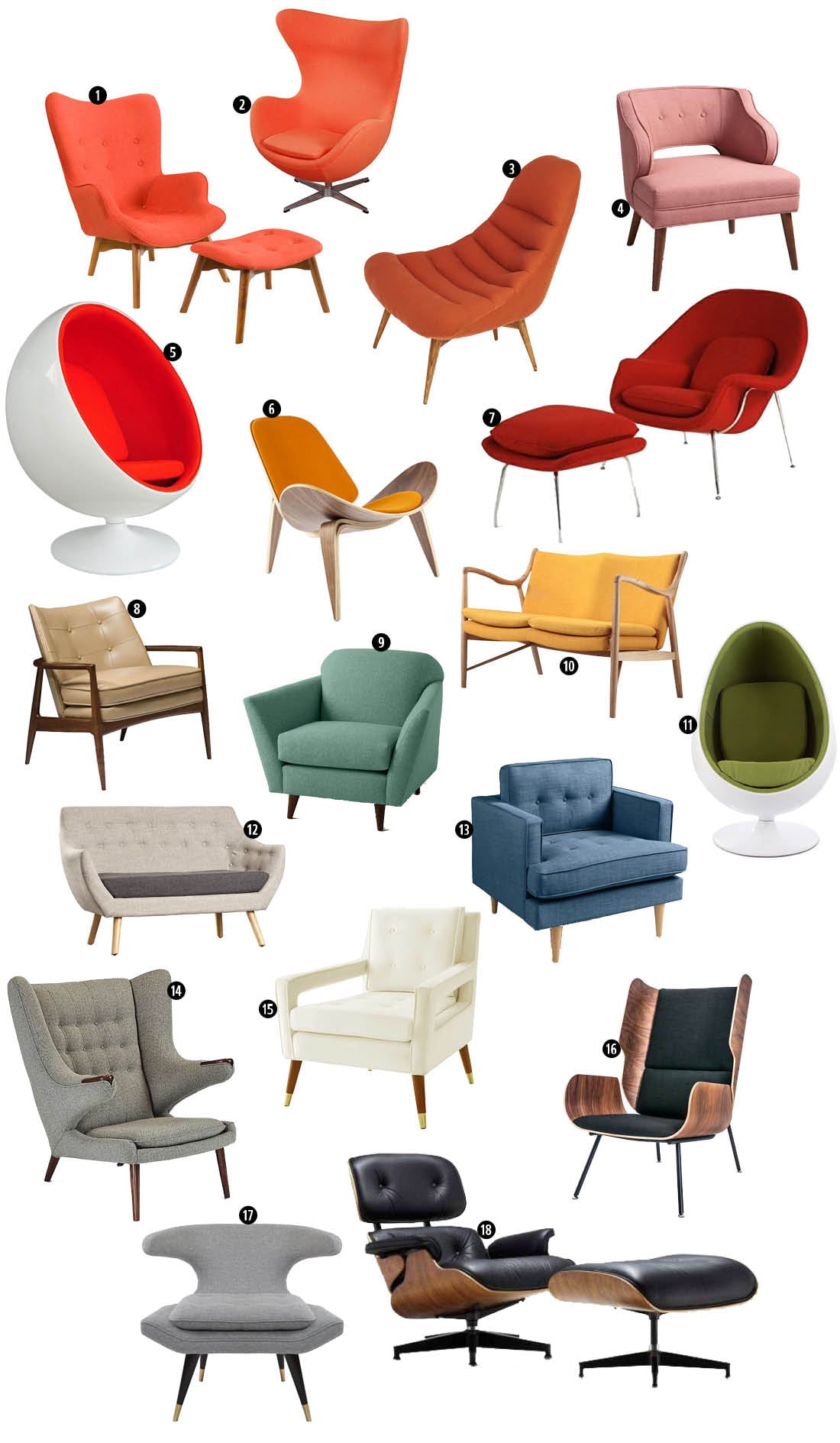 Mid-Century Modern Decor: Office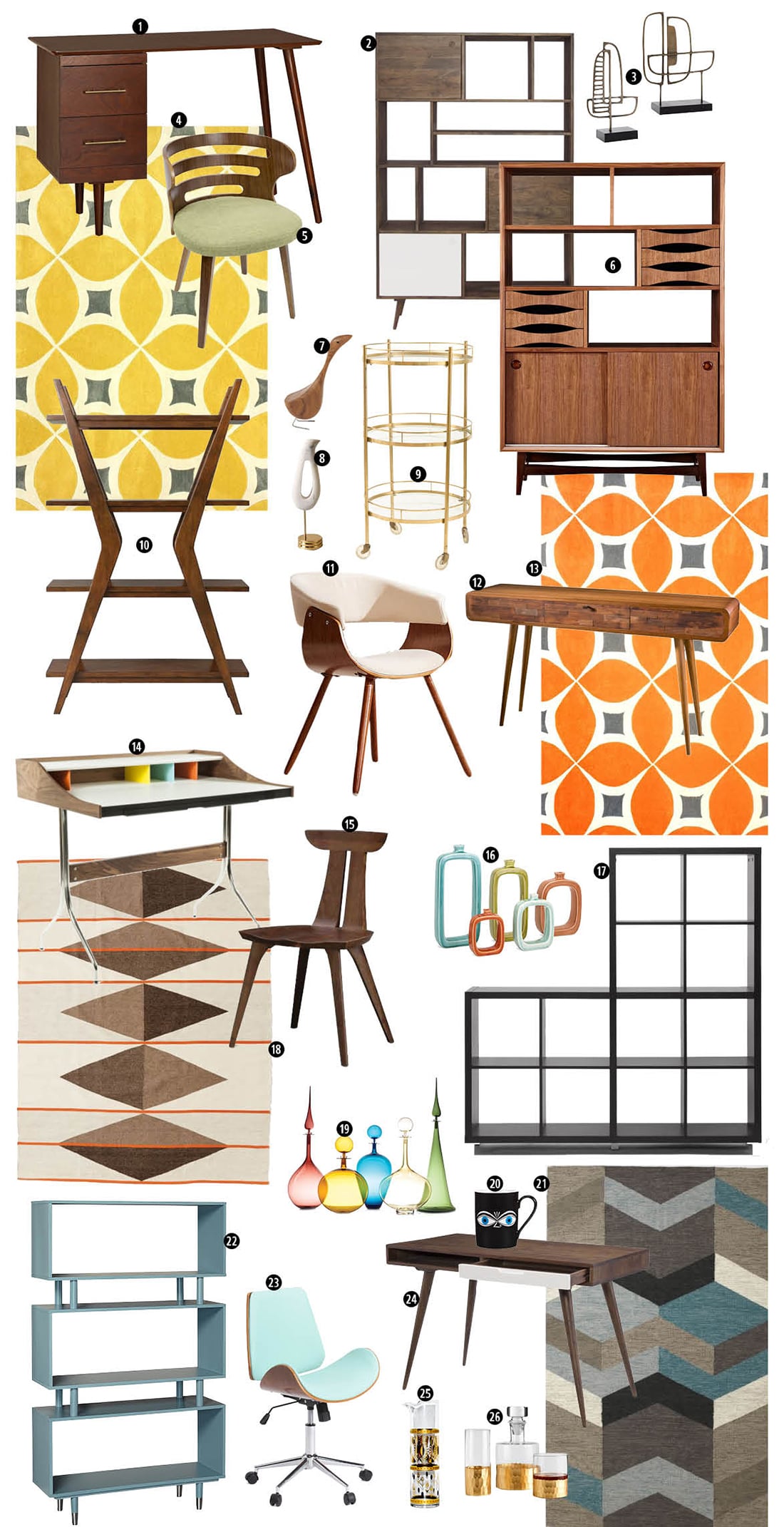 Shop for Mid-Century Modern Decor
Mid-Century Modern Decor: Resources
Up next: Tips on how to create a Mid-Century Modern gallery wall!
Mid-Century Modern Decor: Pin me for later