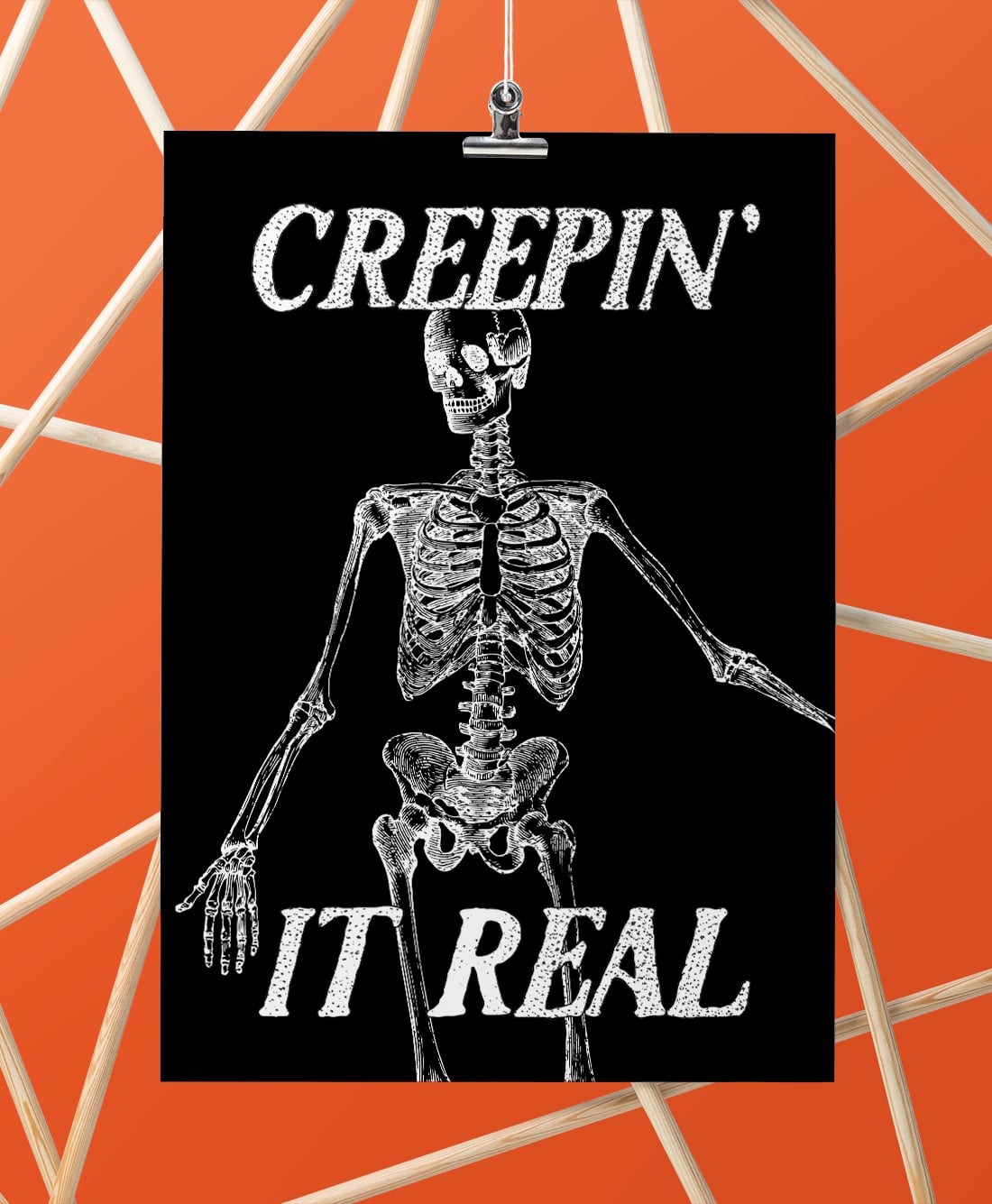 Freebie Fridays is a weekly feature on Little Gold Pixel in which I share a free printable or design resource — art printables, wallpapers, etc. — for you to download and enjoy.
It's time for you to start thinking about one very important question:
What are you going to be for Halloween?
Let's face it, if you don't know the answer to this question, you're already behind. Good luck trying to find the perfect costume if you wait till October to start your search. All bets are off. The best costumes have been in the works for months already.
We all have that one friend on Facebook who feels a slightly cool breeze in July and suddenly starts posting memes about pumpkin spice lattes. Next thing you know, they're sharing the blueprints (I kid you not) of what's sure to be their super spectacular Halloween costume to beat all costumes!
I'm thinking about getting a mask and calling it good. This unicorn one, maybe? Or this skull one? Help me decide!
Watch the time-lapse process video:
Halloween Skeleton Free Printable
Art is a high-res 5×7. This free version is watermarked with the Little Gold Pixel logo. It's for personal use only. No redistribution, selling, shady business or other mean stuff, mmkay. Feel free to share on social media (tag me: @littlegoldpixel so I can see, too!). I just ask that you do not crop out my logo.
Tools used: Illustrator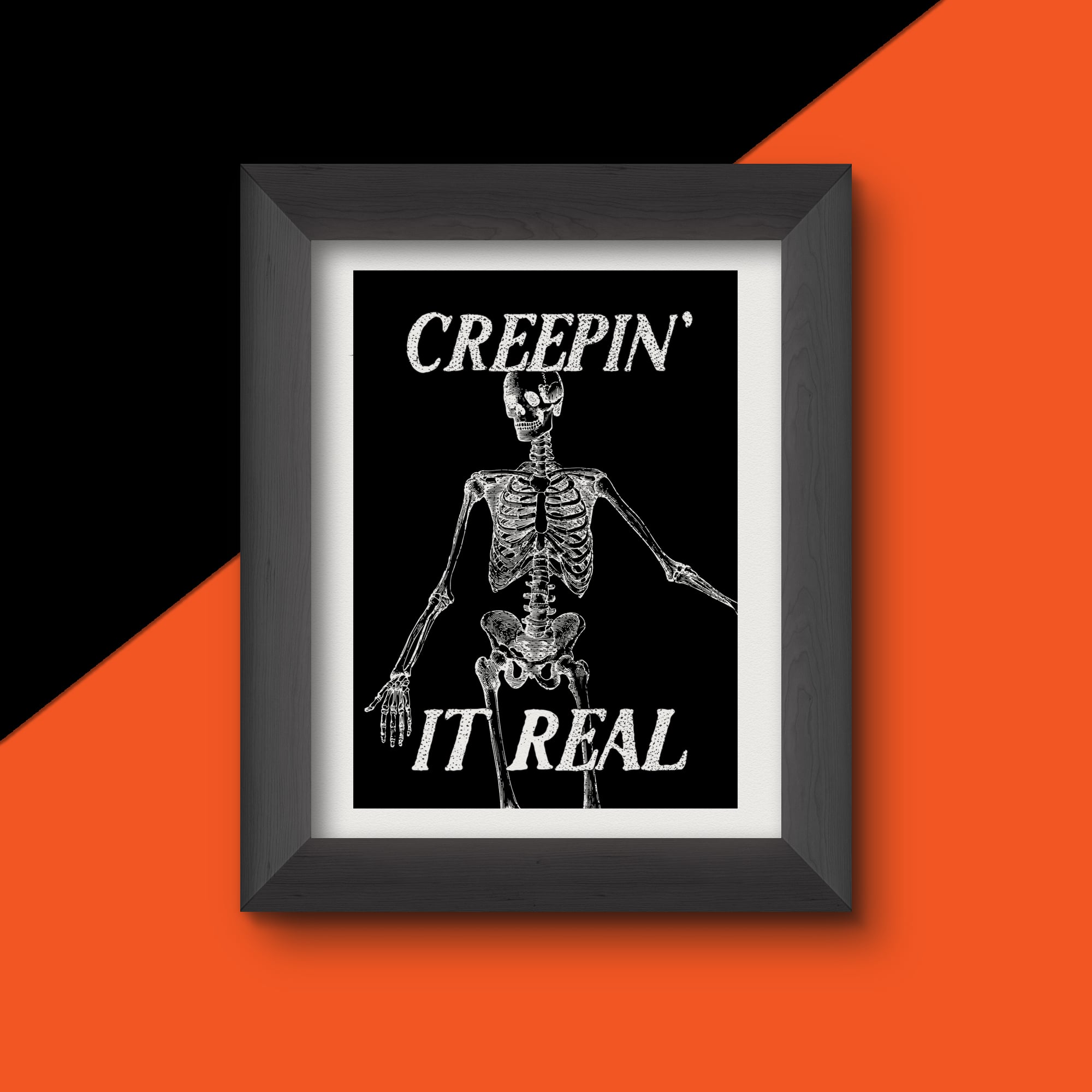 If you like this, you might like:
---
---

Pin the Halloween Skeleton Free Printable for later: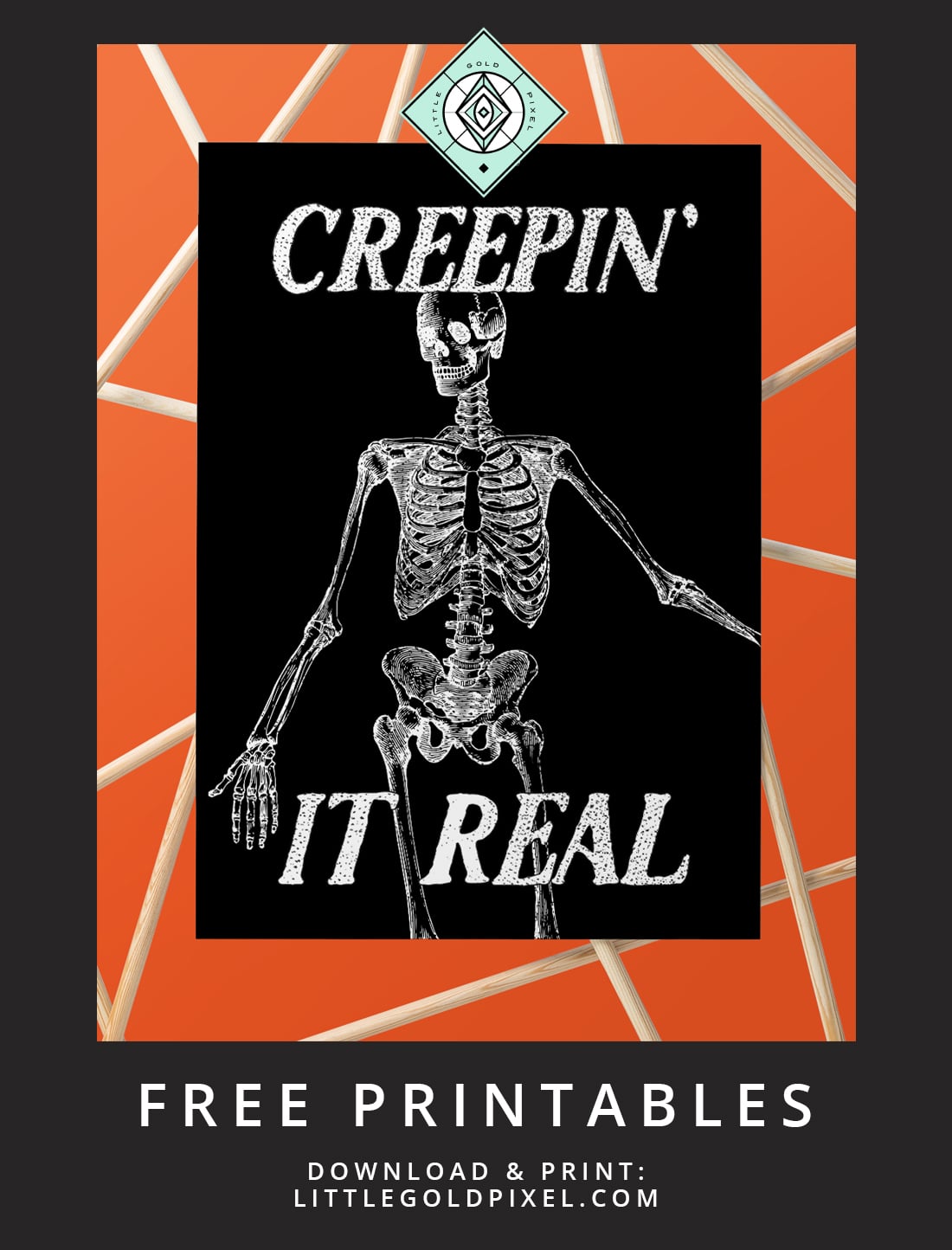 P.S. All the freebies are here.
P.P.S. All the Halloween posts are here.
---