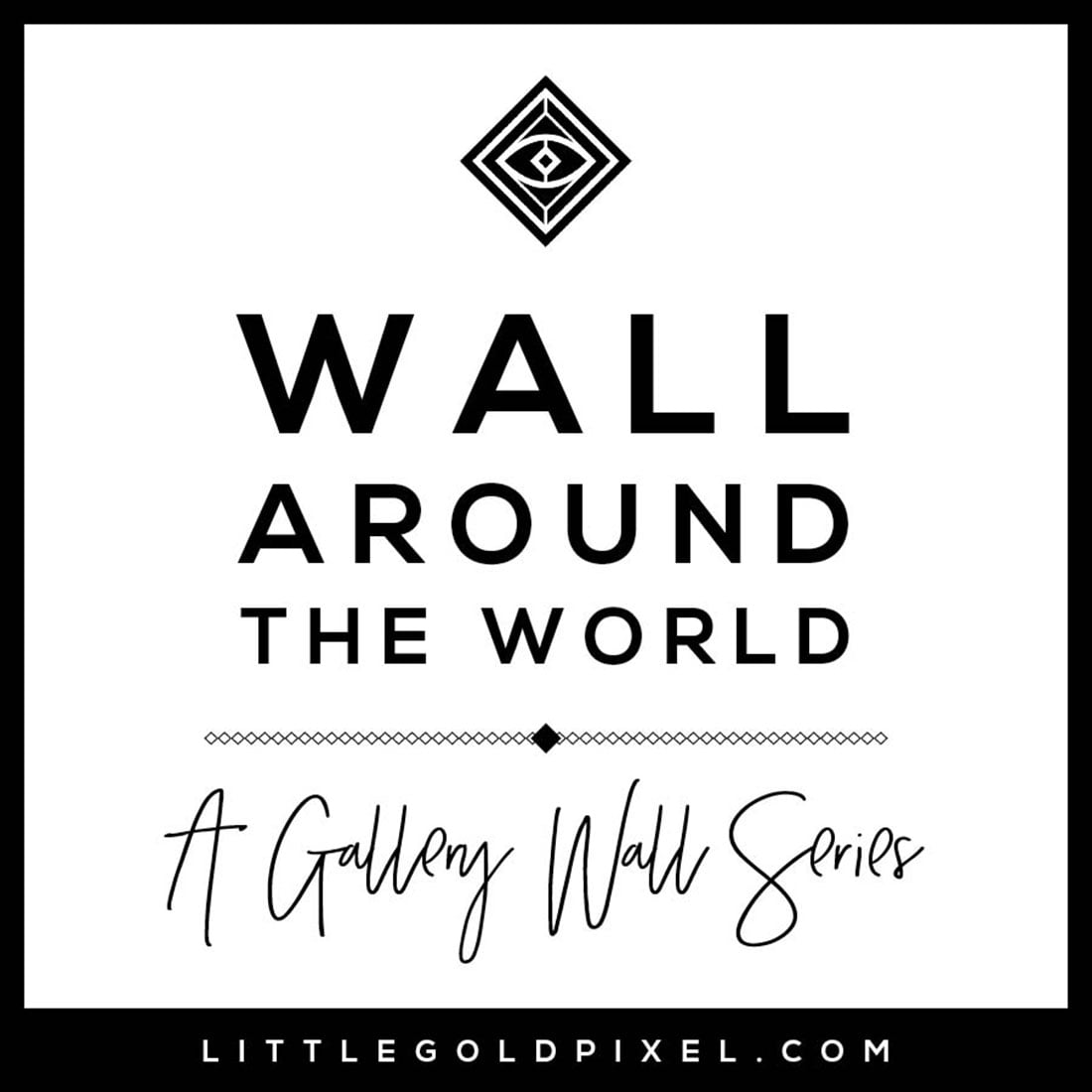 Welcome to the latest installment of the Wall Around the World series, where we go inside the homes of some amazing gallery wall stylists and get the inside scoop on how they choose their art and decor. Check back every Tuesday for the latest virtual tour!
Today's wall comes from Arizona, where Lisa lives with her husband and their cat named Morrissey.
Here, Lisa shares the secrets to her home style, including her love of sunken mid-century living rooms and how she embraces color.
On where she lives
I live in Tempe, Arizona, which is part of the Phoenix Metro area.
It's home to Arizona State University so it's a college city, and I live a couple miles from the main campus.
It's a desert city so it gets super hot, but my favorite thing about living here is the year-round sunshine!
We bought our house in 2008 and it's a mid-century ranch house (built in 1970), which is pretty common to this area.
My favorite room is our den, which is a sunken living room off of the entryway. I always wanted a sunken living room, since my early obsession with the Brady Bunch house! My husband and I painted a mural on that floor, and I also like the brick wall & fireplace (although we have never used it- haha).
My biggest frustration with the house is that it's a pretty standard layout and I eventually would like a place with more unique built-in design elements.
Fantasy house guest: The first person that popped into my head was Charles Phoenix, who is a mid-century historian. He's always road-tripping around, mostly California and Arizona, and finding all the best roadside attractions and neon signs! I would love for him to come over for drinks because I feel like he'd probably bring really fun, kitschy snacks, and hopefully he'd give us some home design pointers. I'm on a tequila kick, and we are in Arizona so we'd definitely be drinking fresh margaritas!
On her home decor style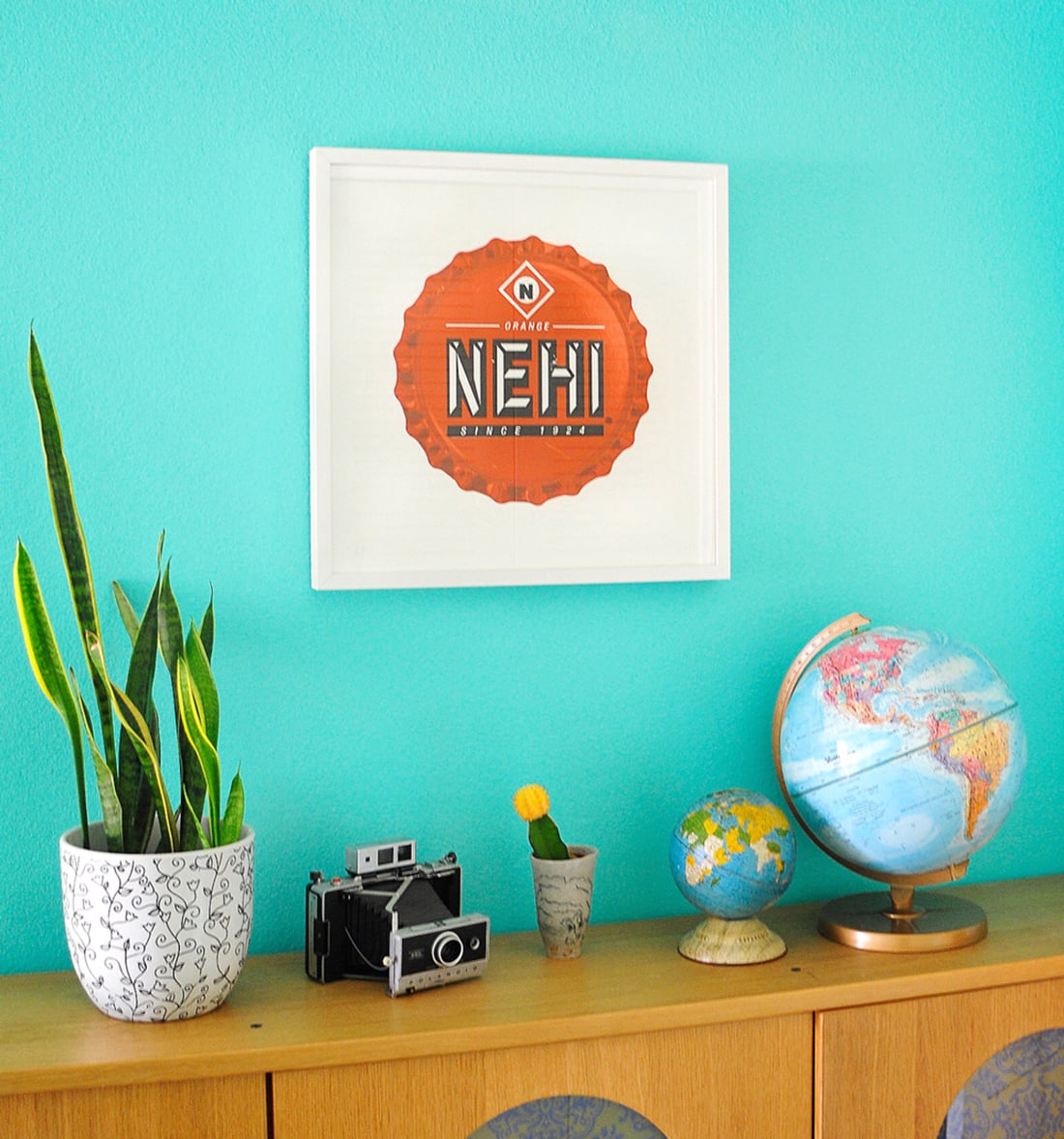 My husband and I are both big fans of mid-century design, but I would say that our style is pretty eclectic and we don't just stick to one genre.
We both love thrifting and estate sales, and have found most of our furniture that way. In fact all of our furniture and a lot of the artwork is vintage, and we both love finding unique pieces and the history they hold.
On making decor decisions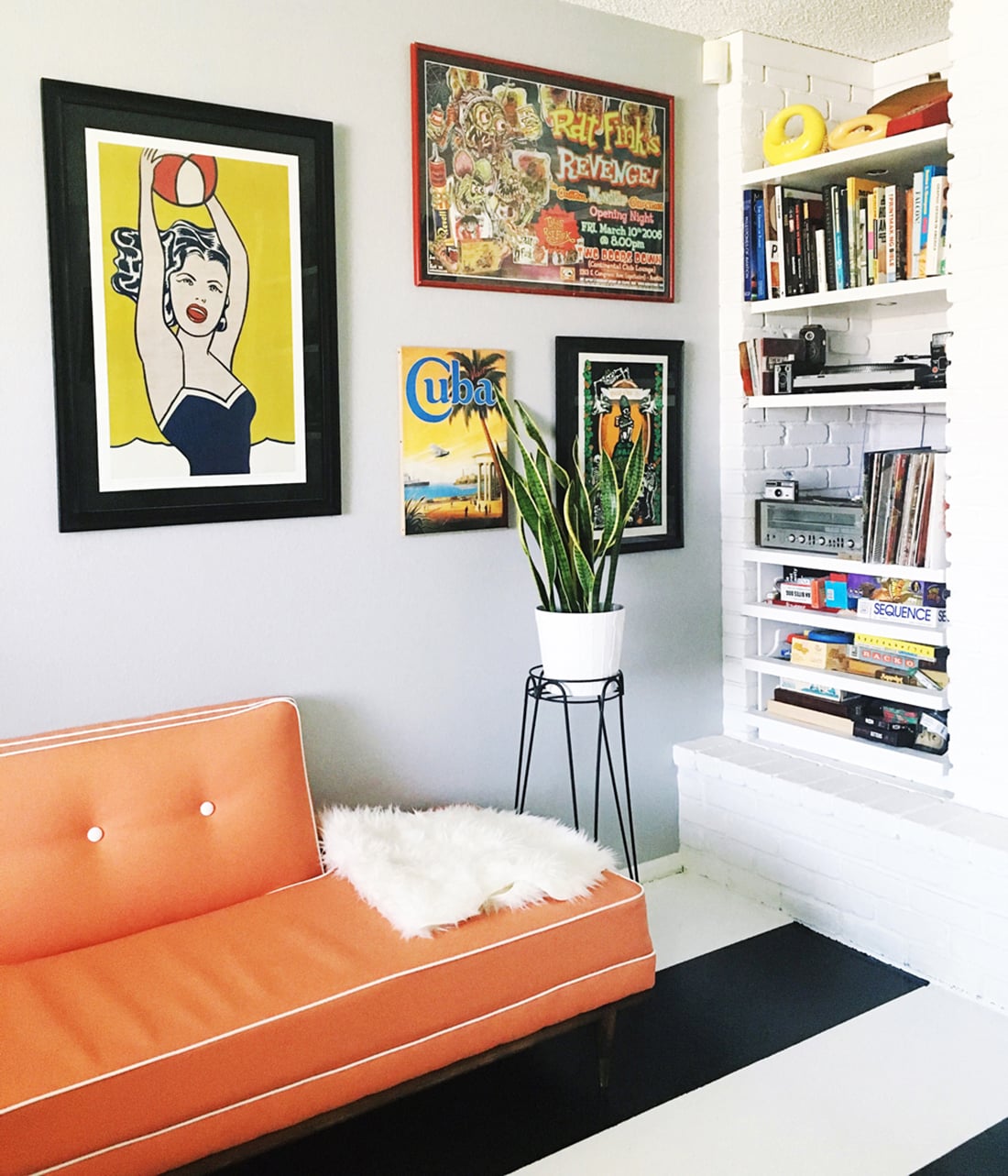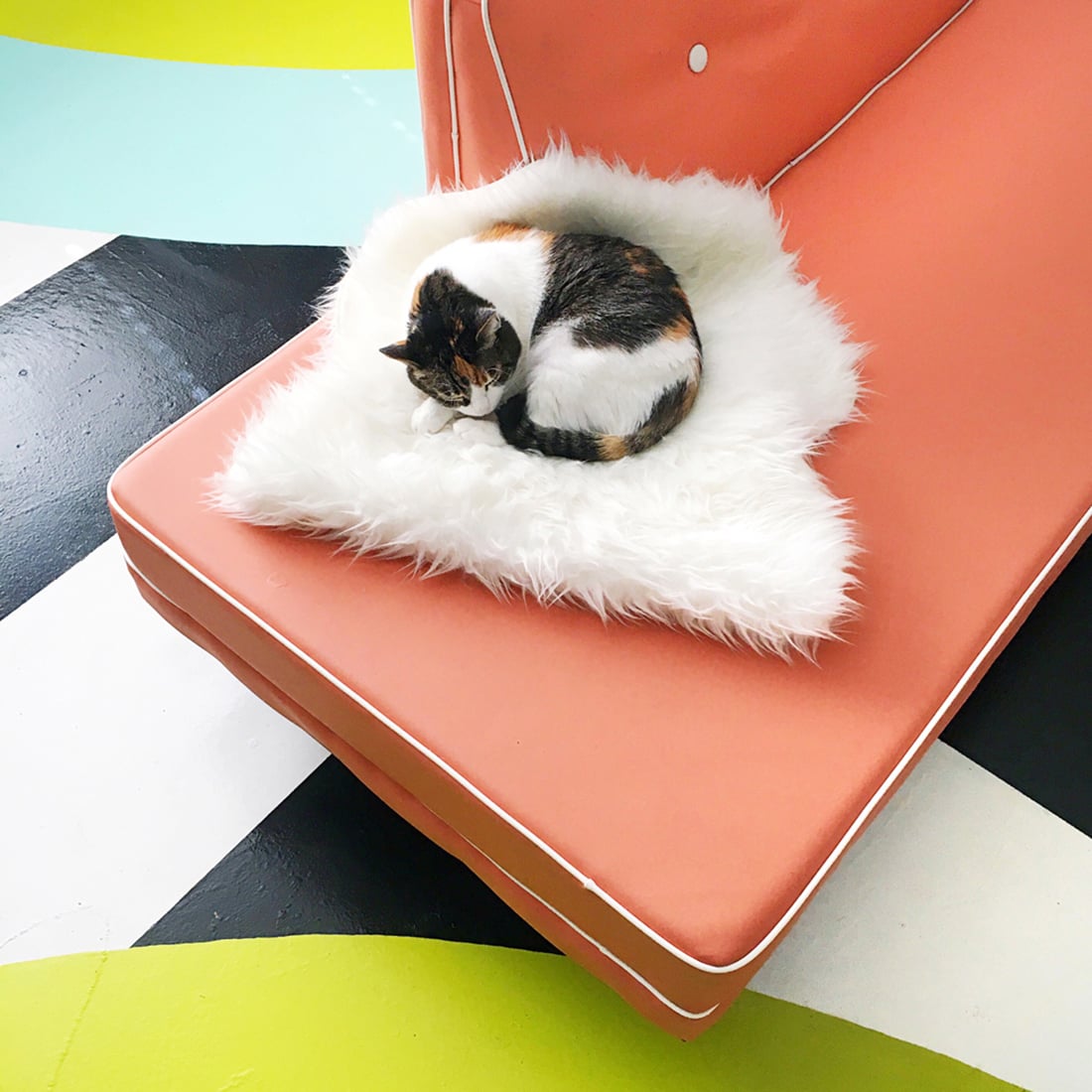 I've actually always been drawn to mid-century for as long as I remember, and couldn't wait until I had my own place to decorate. My parents always thought I was crazy because I wanted the style they grew up with in their childhood homes.
Key piece #1: Our salmon pink sectional in our sunken living room. We got those for free when a friend moved away from AZ and they were in really rough shape. My husband reupholstered them (actually twice because the first time I made a bad fabric choice- haha), and refinished the legs. I really love that they are vintage but were something we gave a new life to. I also really love the bright color!
Key piece #2: This side table was made by my dad in his high school shop class in the 60s. It was the first wood working he ever did, and later went on the build the house I grew up in, so it's really special to me. It belonged to my grandma but when she passed away he shipped it to me from Oregon. It's definitely the most sentimental piece I have!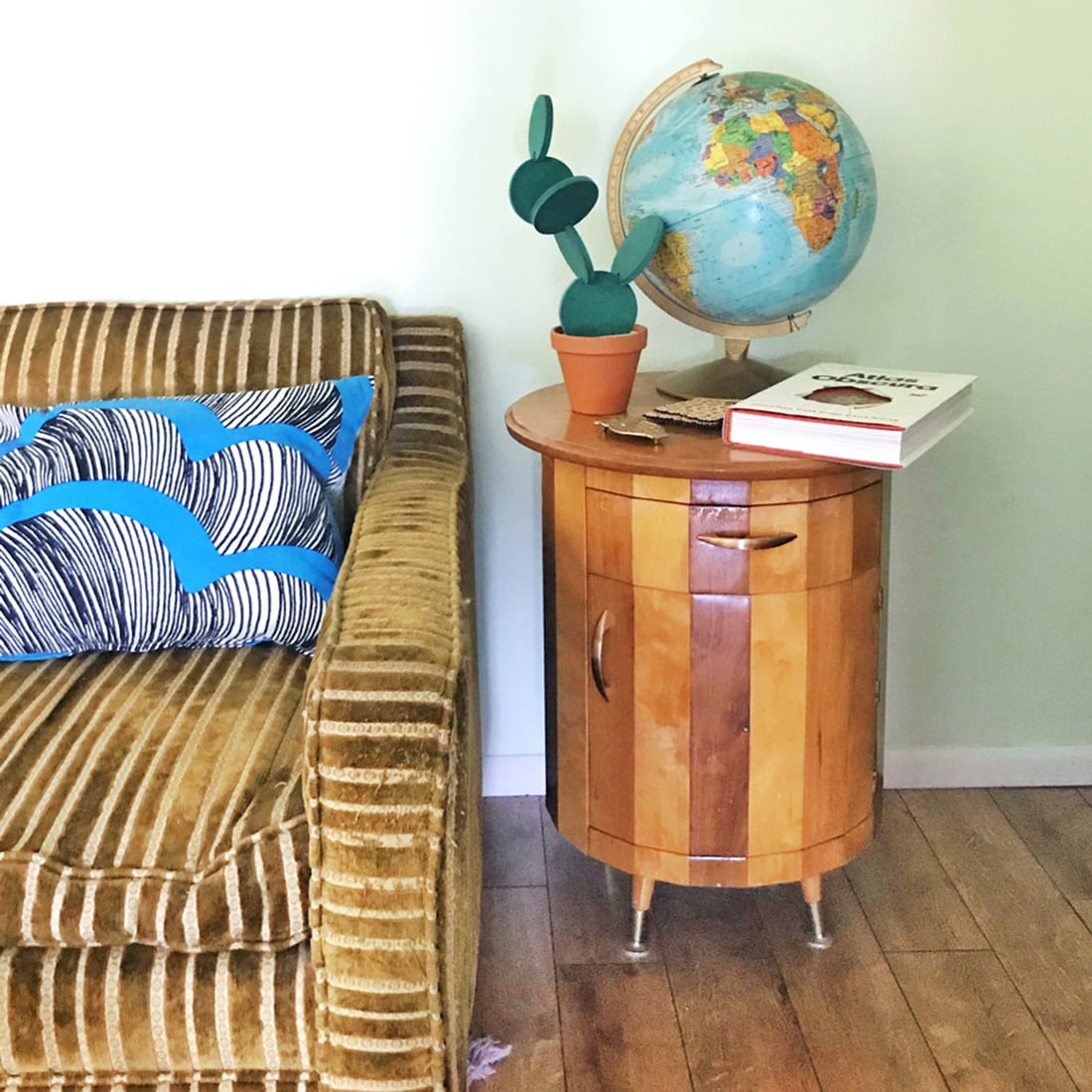 Favorite shops: I really like Ikea for staples and storage pieces, and we have one only 10 minutes from where we live so it's super convenient- as long as you avoid the weekends I like buying rugs on rugsusa.com- they have so many styles and sizes so I can usually find what I'm looking for. Other than that most of our decor shopping is 2nd hand.
Finding inspiration: I really love Krys Melo — she has such great style, and has does so many cool DIYs in her Palm Springs apartment. I also love looking at the home tours on Apartment Therapy, Design Sponge, and A Beautiful Mess because I love so many different decorating styles, and they showcase so many unique places. I also spend an embarrassing amount of time on realtor.com looking at historic bungalows and midcentury houses for sale all over the country.
On the gallery wall process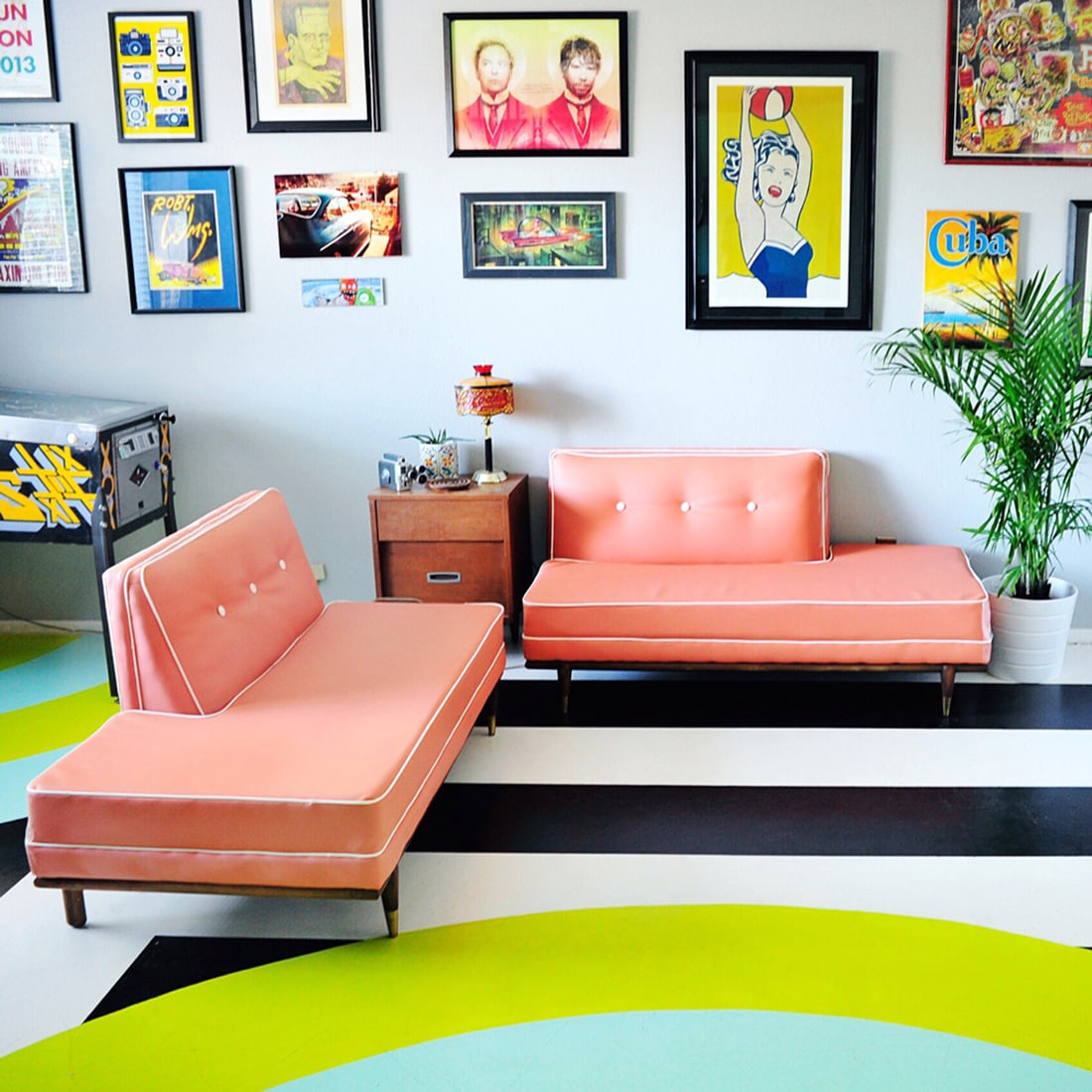 I wish I could say I had a really great process, but honestly it's just a mix of whatever we like!
I'm always drawn to a lot of color, and I think by just incorporating so much color things just happen to work together. But if a room has brighter color walls, like our turquoise entry way or bedroom, I do make sure the pieces color-coordinate with the paint color.
A lot of the items in our gallery wall are prints from artists we love or memories of a show or place we've been to.
Gallery wall advice: I would say don't be afraid of color or mixing and matching styles! Trust your instincts and go with what you like together, and don't feel like you have to follow a particular design rule.
On her favorite wall art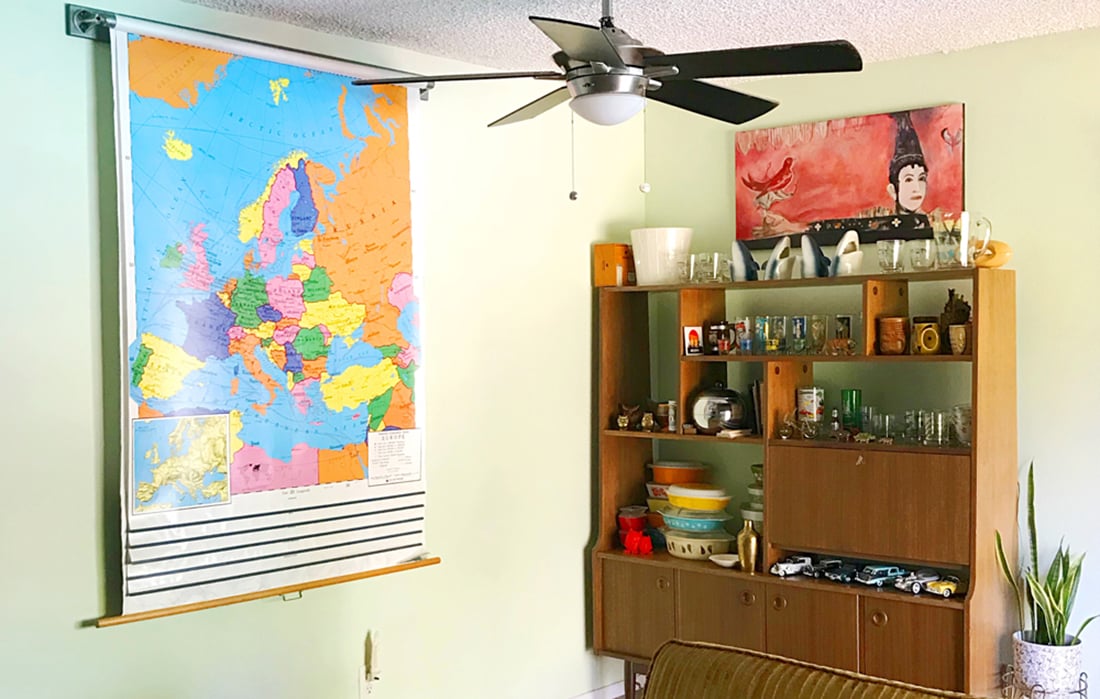 This school map is a favorite of mine. Traveling has always been my passion and I have been obsessed with staring at maps for as long as I can remember.
My husband found this on Craigslist and gave it to me for Christmas a few years ago and I love it so much!
---
You can find Lisa on Color Theory, where she designs enamel pins, patches and earrings. You can also find some of her designs in her work-in-progress Redbubble shop. You can follow her personal Instagram @lalafauxbois for mostly travel, style, and cat pics, or her shop account @colortheoryshop.
---
P.S. Read previous Wall Around the World posts.
Bookmark Colorful Mid-Century Gallery Walls for later: