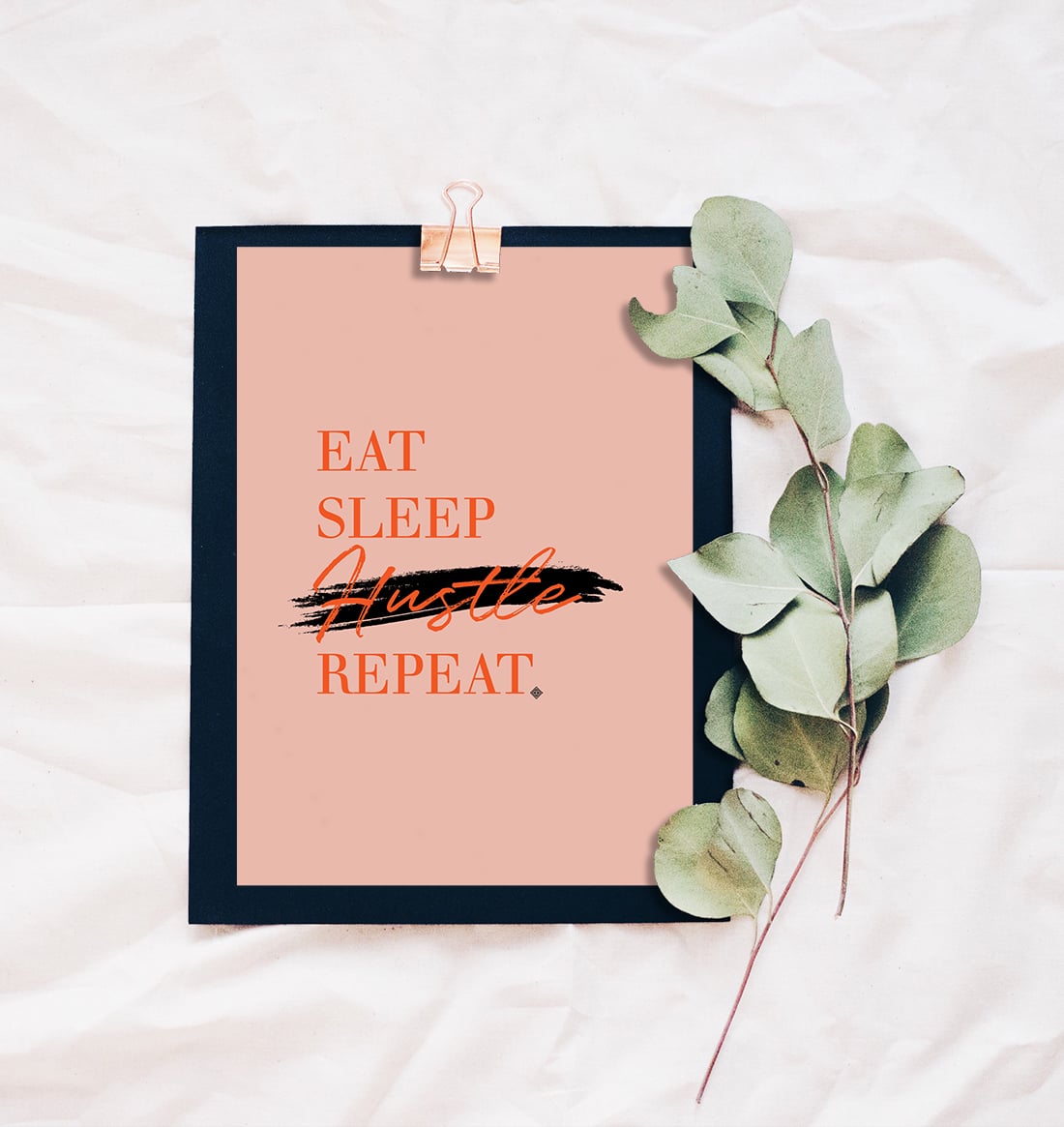 Freebie Fridays is a weekly feature on Little Gold Pixel in which I share a free printable or design resource — art printables, wallpapers, etc. — for you to download and enjoy.
Can I see a hell yes if you are working day and night, striving to achieve a goal that sets you on fire?
I can hear your voice in my head right now because I am there with you.
Tirelessly, we are working (literally) in the dark, building businesses. A/B testing and striving for that moment we can leave our day jobs and call ourselves entrepreneurs.
Fearlessly, we are waking up (literally) in the dark, building our bodies and working hard to live a healthy lifestyle. We are looking at our "before" pictures and running circles around our former selves.
Amazingly, we are toiling away on our manuscripts, our art, our cooking skills, our chosen craft. We are choosing every day to make a positive change in our lives and our futures.
It's hard. No one said it would be easy. But we got this.
This Eat Sleep Hustle Repeat free printable is for all of us who don't just dare to dream but dare to do.
Eat Sleep Hustle Repeat Free Printable
Art is a high-res 5×7. This free version is watermarked with the Little Gold Pixel logo. It's for personal use only. No redistribution, selling, shady business or other mean stuff, mmkay. Feel free to share on social media (tag me: @littlegoldpixel so I can see, too!). I just ask that you do not crop out my logo.
Tools used: Illustrator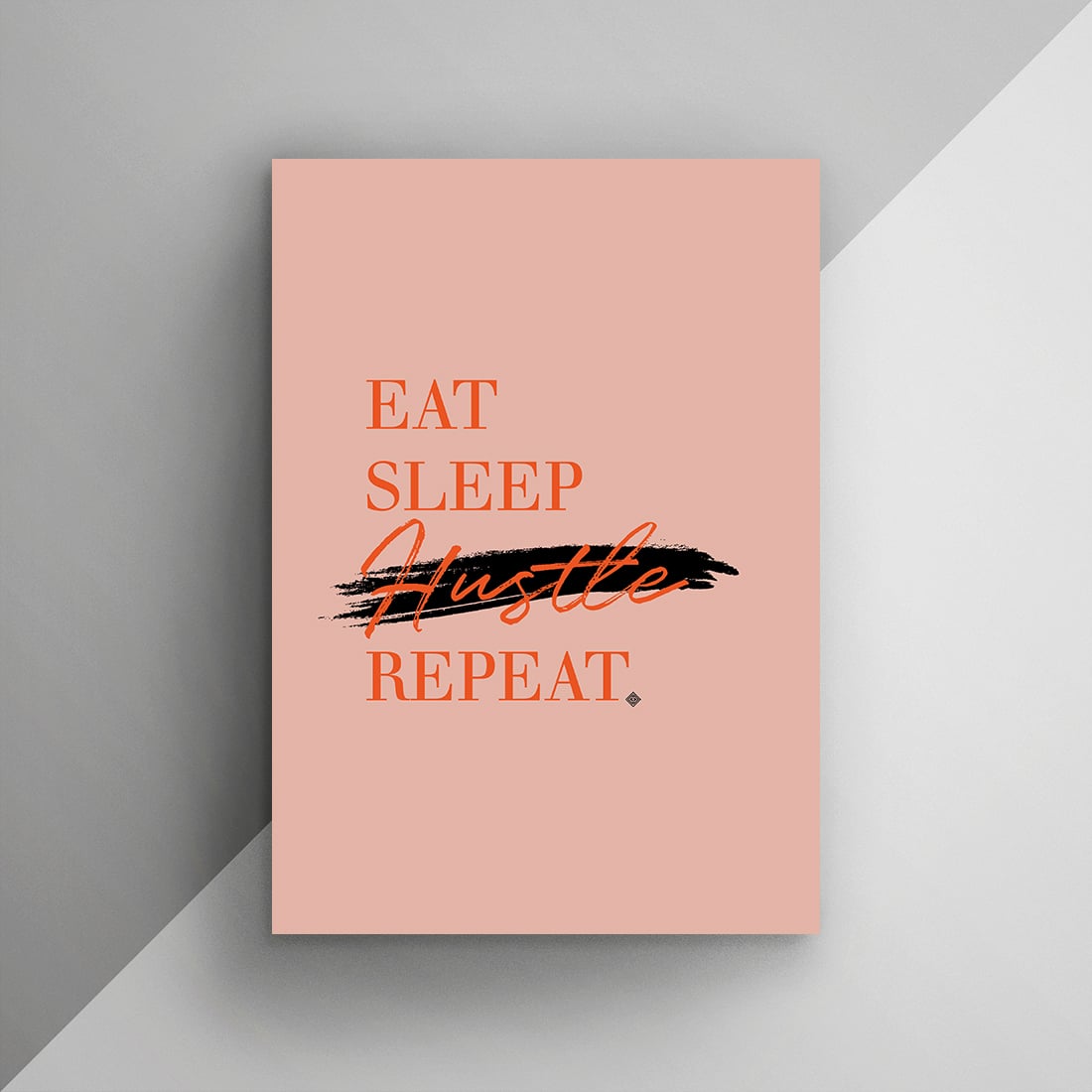 If you like this, you might like:
---
---

Pin the Eat Sleep Hustle Repeat Free Printable for later: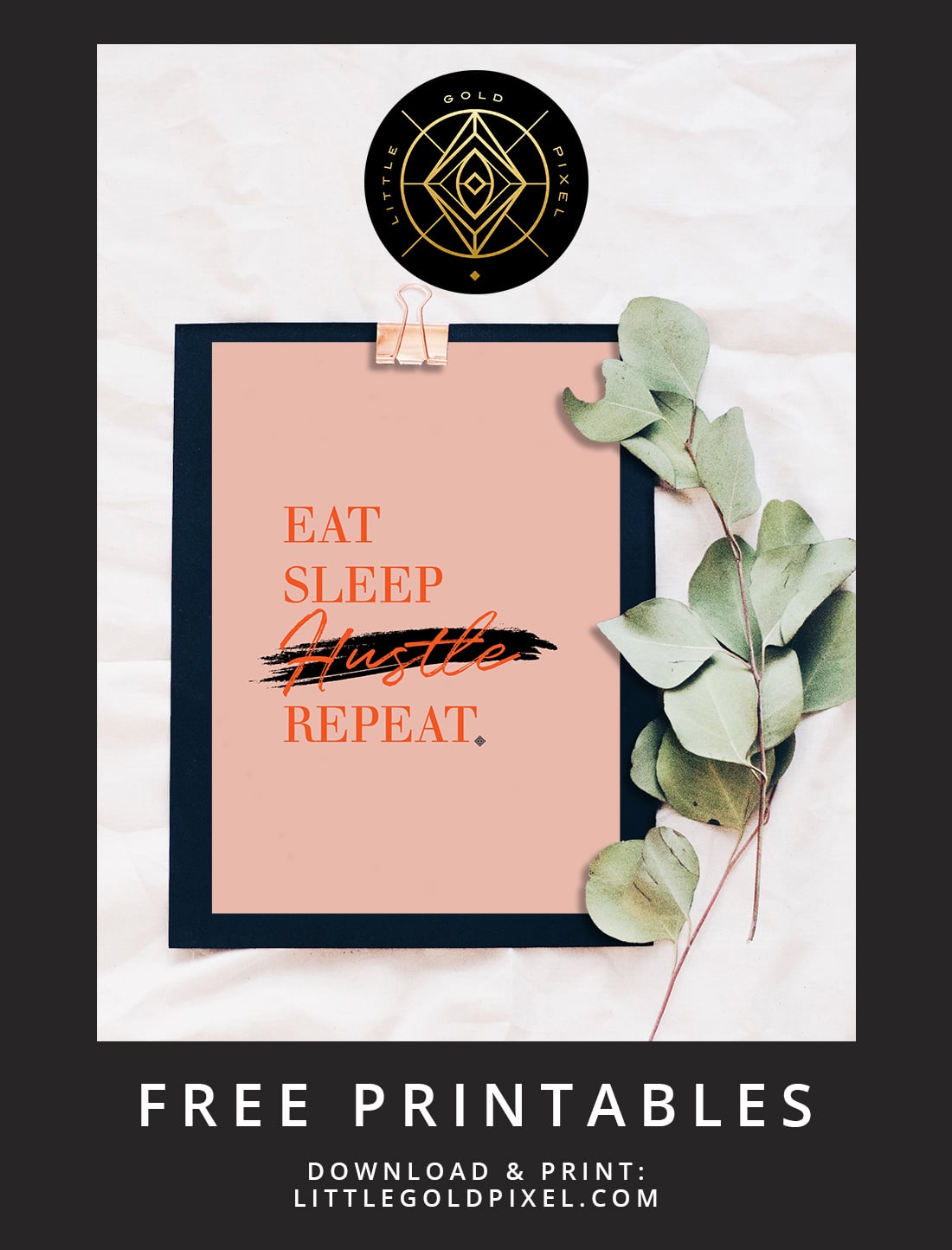 P.S. All the freebies are here.
P.P.S. These freebies will inspire you.
---