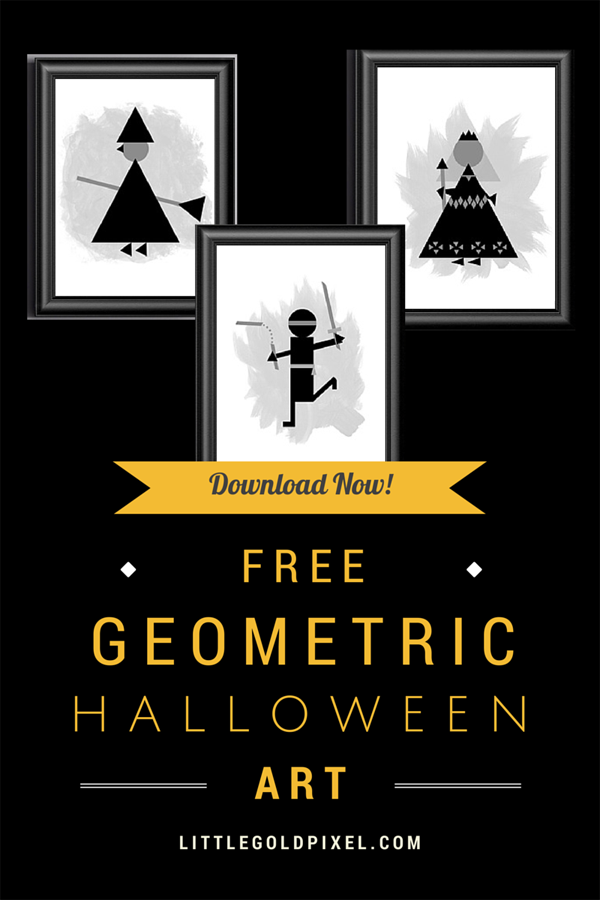 It was the sight of her Daddy wearing a ninja costume that set her over the edge.
"No, Daddy, no!"
Alexa ran over to me, sobbing, burying her face in the crook of my neck. She was shaking.
She didn't much care for my witch masquerade mask, either, shrieking and saying in a shrill voice, "Take it off, Mama! No!"
We were just trying on our Halloween costumes, and we were not expecting to actually scare our child. She was, after all, WITH us the entire time, from going to the store and picking out accessories to watching us put each piece on.
It's not as though we were sneaking around dark corners, popping out and saying BOO!
Kids, man.
After H took off his costume, Alexa started warming up again, processing it all.
"Daddy, you don't want to scare me anymore?" she asked coyly.
What? Maybe she likes to be frightened?
For the past few days, she has been repeating this mantra of sorts, perhaps readying herself for another fright when we don our costumes for real:
"Daddy's going to be a ninja. Mama's going to be a witch. I'm going to be Elsa of Arendelle. We're going to wear costumes for Halloween."
I relayed this story to a friend, who said that her husband once spooked one of their children with a realistic costume, and the child never quite got over it.
Somewhere in my giant stack of memorabilia there exists a Halloween photo of me and my dad. It was the year I was wearing a plastic Smurfs costume (ugh, the plastic masks, remember those?).
My dad was decked out in the most disturbing clown costume. I mean, the stuff nightmares are made of. Curly rainbow wig, giant red nose, white pancake makeup, basically the clown from It.
I had forgotten about the entire scenario until H brought it up recently.
"How did that not scar you?" he asked, laughing.
I don't know. I managed to get away unscathed. Hopefully Alexa will, too. We've talked her through the initial fear, and now she's enjoying playing with various pieces of our costumes.
Do your kids spook easily? Did a costume ever give you the creeps when you were a kid?
Free Geometric Halloween Printables
Thinking about our Halloween costumes, I started messing around with basic shapes, and I ended up creating a few minimalistic printables for your Halloween decor. It's not too late to print one out (or bookmark it for next year).
These printables are high-res JPGs in 8×10 format.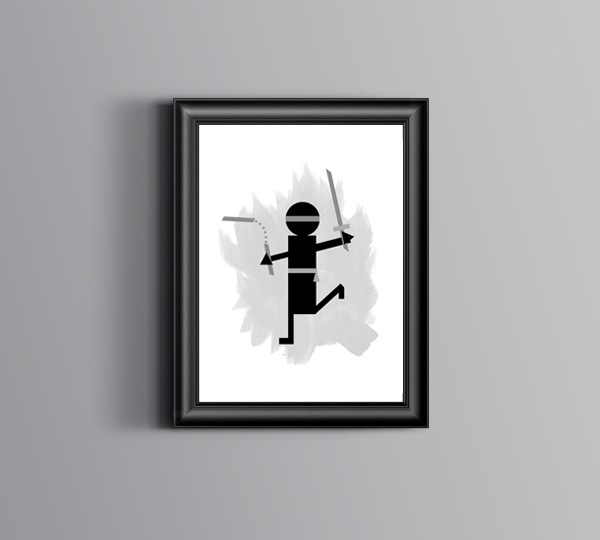 Download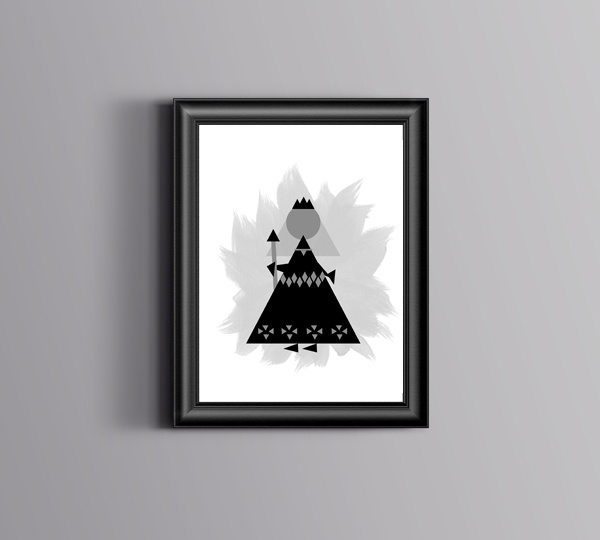 Download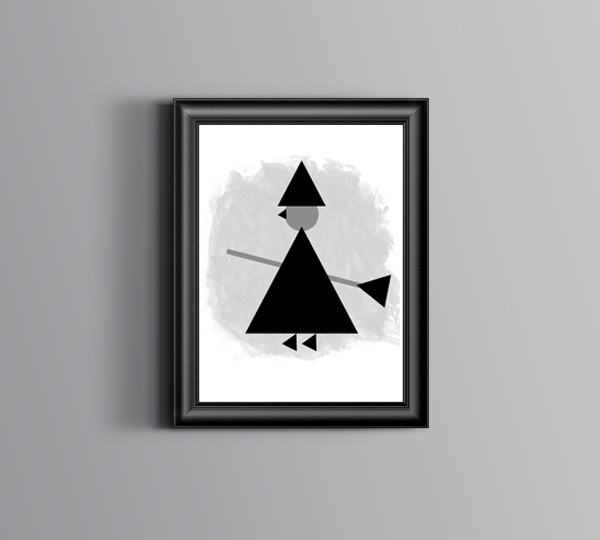 Download
P.S. More freebies!
---
THE FINE PRINT: Remember to play nice. For personal use only. Not for use in commercial projects. Feel free to share, making sure to credit/link back to this post. If you hang one of these on your wall, tag @littlegoldpixel on Instagram so I can see it!