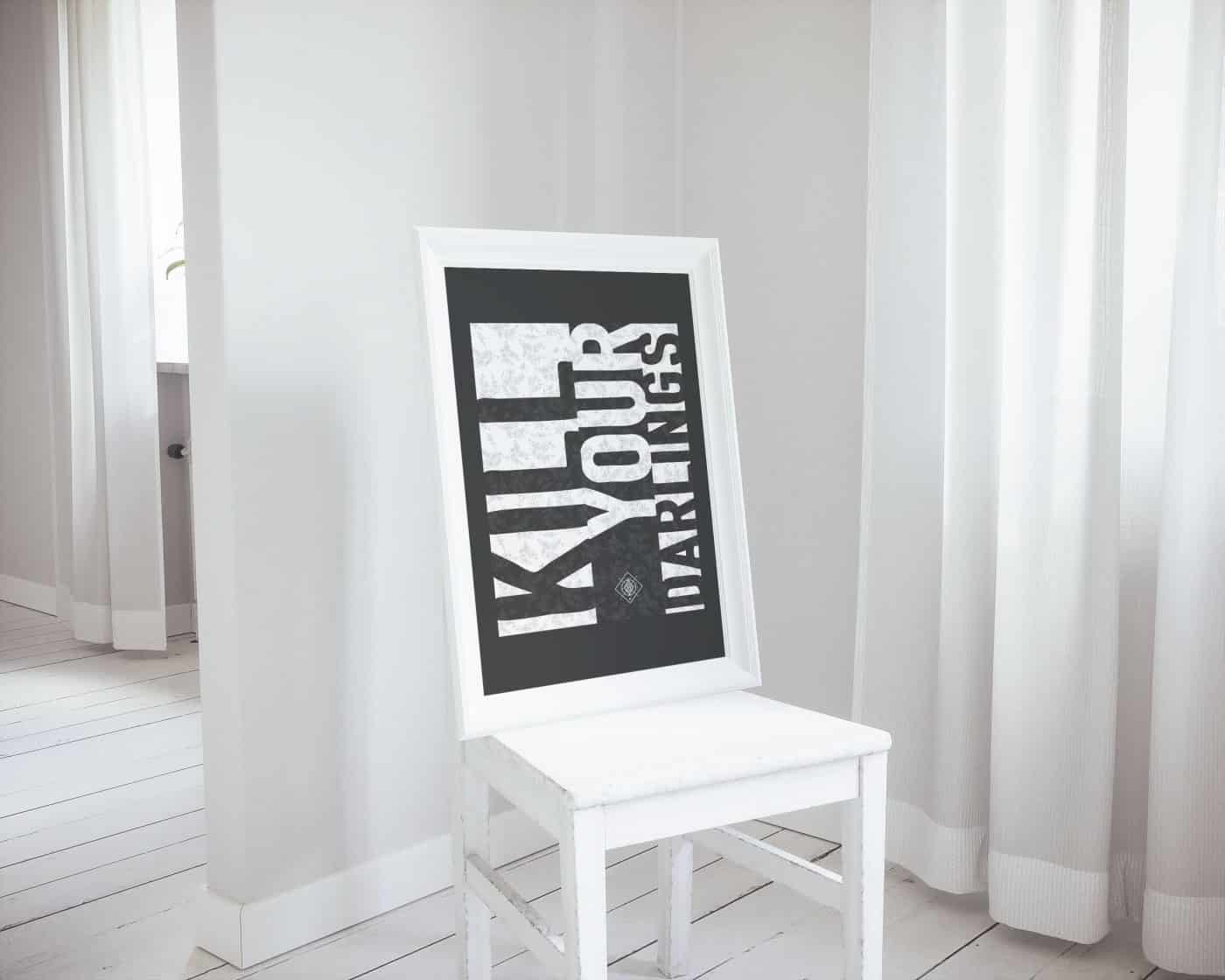 Freebie Fridays is a weekly feature on Little Gold Pixel in which I share a free printable or design resource — art printables, wallpapers, etc. — for you to download and enjoy.
"In writing, you must kill all your darlings."
― William Faulkner
Did you know that I started my professional career as a copy editor for a newspaper?
I am capable of writing without flourish, using correct grammar always, and making sure my commas are always in the right place.
But when I write on this blog, I choose to let my ideas come free falling, and I try to avoid coming back to perform surgery.
Because it has taken years of practice to turn my taut, journalistic writing style into the glorious, gooey mess you see before you today, and I'm not about to mess with imperfection!
However, I still perform some corrections, in particular reworking passive phrases because that is one of my pitfalls. The important thing is that I don't overcorrect or strangle the life out of my words.
Faulkner's sentiment can be applied to your life whether or not you're a writer. Avoid getting too precious about your work, whatever it may be!
Sometimes you'll have to step back and edit your work. Don't get too attached. Changes might be needed.
Kill Your Darlings Free Printable Process
Tools used: Photoshop, Bushcraft font
Speaking of changes, the idea behind this printable was for it to look rough with a little pretty peeking through. Kinda like how you might need to shine a gem (or a turd, depending on the situation).
To be honest, this printable should make you feel a little uncomfortable. The proportions are off. The letters cut out and leave awkward gaps. The words lean into headstands.
Here's a little process video showing you how I played around with those proportions. In case you're wondering, I created that black-and-white floral pattern with some drawings I did last year.
Kill Your Darlings Free Printable Download
Art is a high-res 8.5×11. This free version is watermarked with the Little Gold Pixel logo. It's for personal use only. No redistribution, selling, shady business or other mean stuff, mmkay.

Bookmark for later: