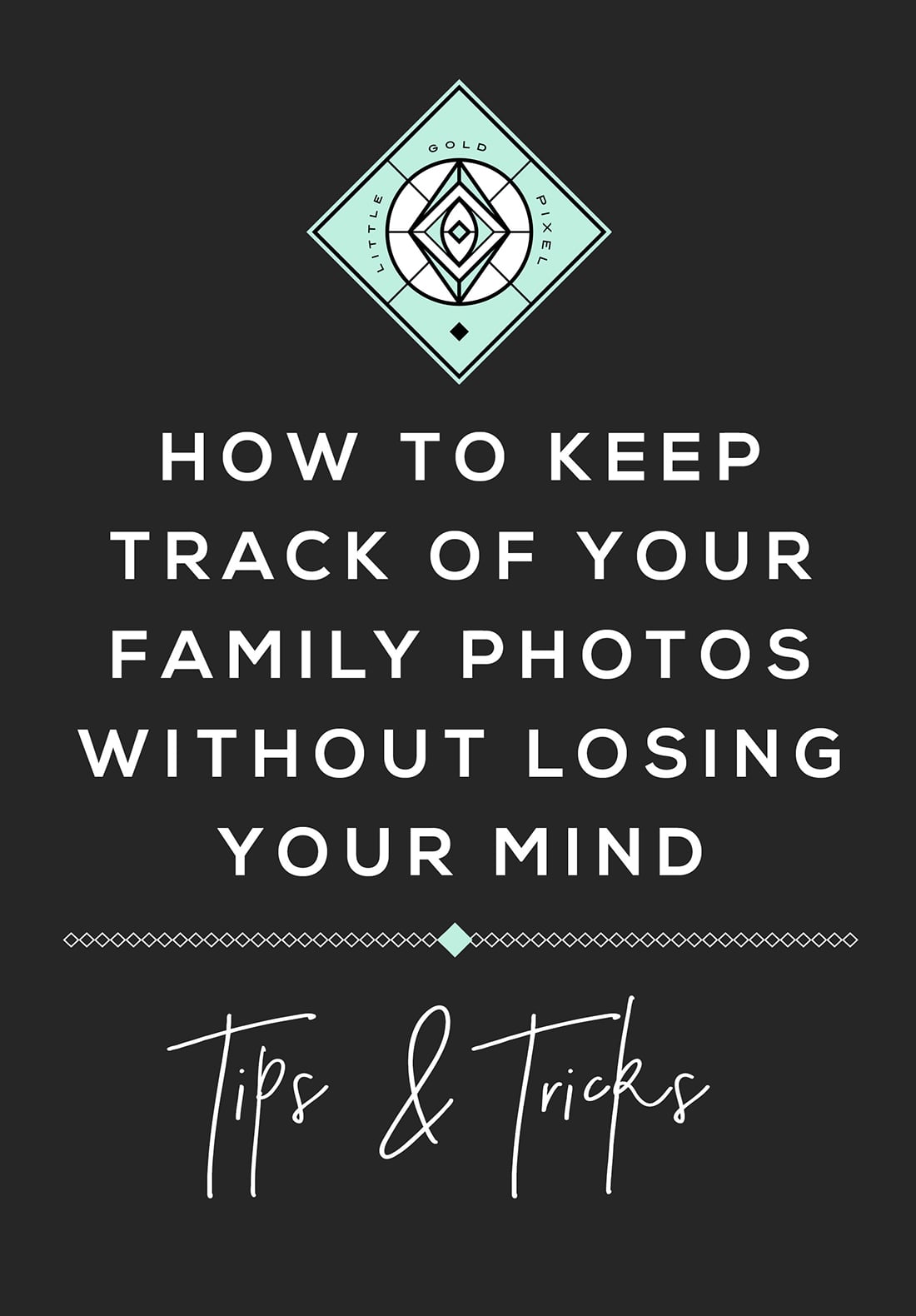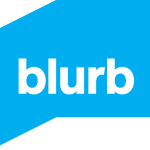 Thank you to Blurb for sponsoring this post. As always, all content and opinions are my own, and you can trust that I only work with brands I know and love.
Keeping track of family photos is a major problem in the digital age, am I right?
If I could rate my FAQs on a scale of "often asked" to "always asked," this topic would land at the top. To print or not to print?
My answer? I say both.
Do not print individual photos. Do create family yearbooks.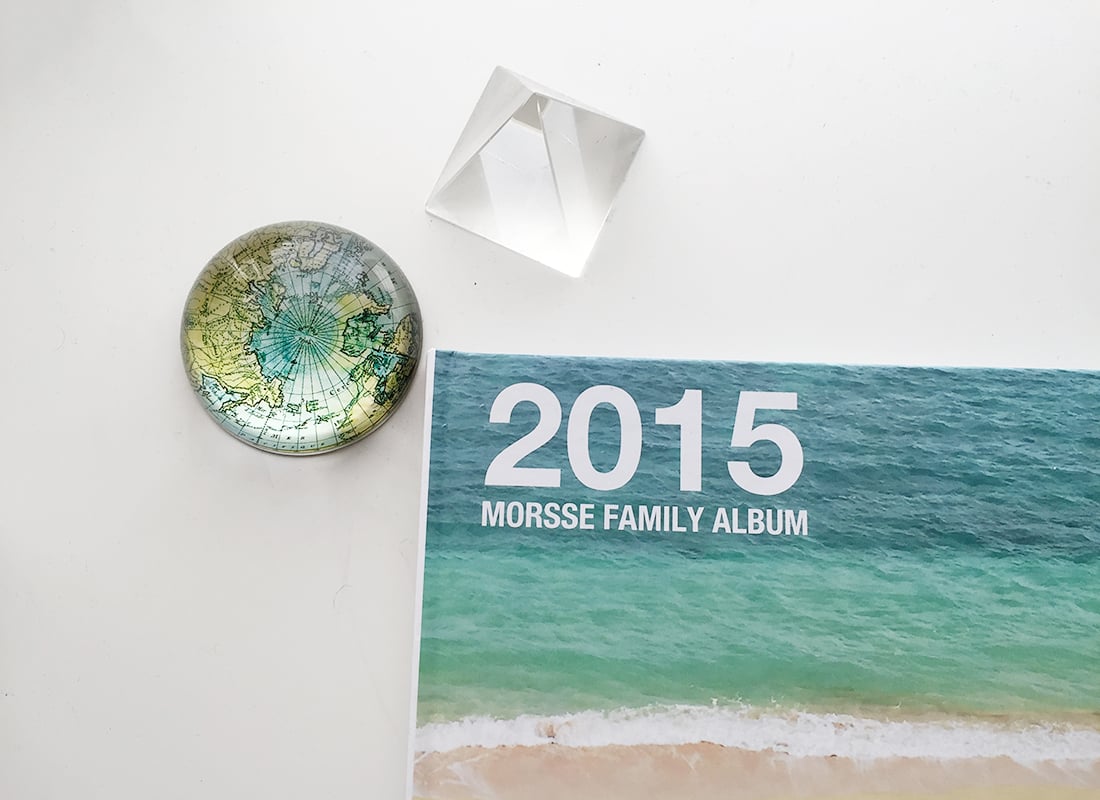 I've been working my way through the past decade. I recently finished 2015 (happy dance!). I've learned a few things along the way that have made my task a lot easier. Scroll through this post to find out all my secrets so you start off faster and smarter than I did.
Create Family Yearbooks: Weekly Photo Curation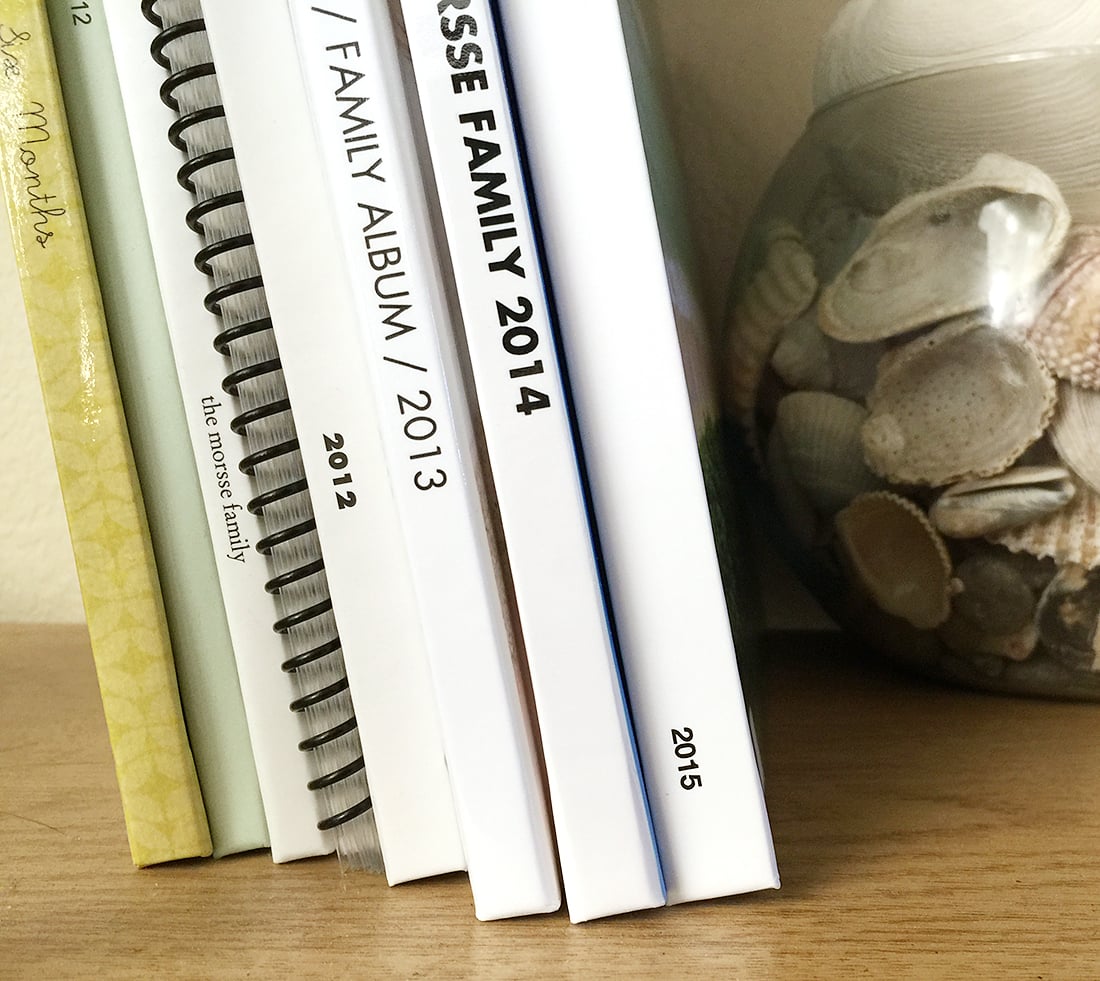 First of all, you need to create a system for storing your photos throughout the year. Even though it is possible now to create family yearbooks using images from social media, I still prefer to create my yearbooks using high-resolution images.
Why? Hands down, the image quality is so much better if you aren't pulling off Instagram. Second, I want to keep these photos in some semblance of order for my family as time marches on.
Here's how I organize on my computer:
Upload photos from your camera/cell phone to your computer once a week.
Create a master folder. I usually slug it by year, so "2017."
Inside your master folder, create a folder for each week and label it by number. If you start with "1" in January, you should have 52 by the end of the year.
Aim to put 10-12 photos in each week's folder. If you take a lot of photos, this will involve making some tough choices! You can do it!
Once you've picked your weekly 10, open them in your photo-editing software and adjust lighting, etc. Yes, it's a little tedious, but it's less tedious than editing 500+ photos at the end of the year when you're creating your photo book. Not that I know anything about that … ahem.
Create your yearbook using Blurb's software.
Create Family Yearbooks: Your Photo Mix
Before you get going too far, let me clarify what kinds of images you should be keeping in those 10-12 weekly photos.
Most people err on the side of perfection, and their yearbooks look bland and sanitized. Like the Insta-perfect version of their lives. Trust me, that's not what you want in your family yearbook.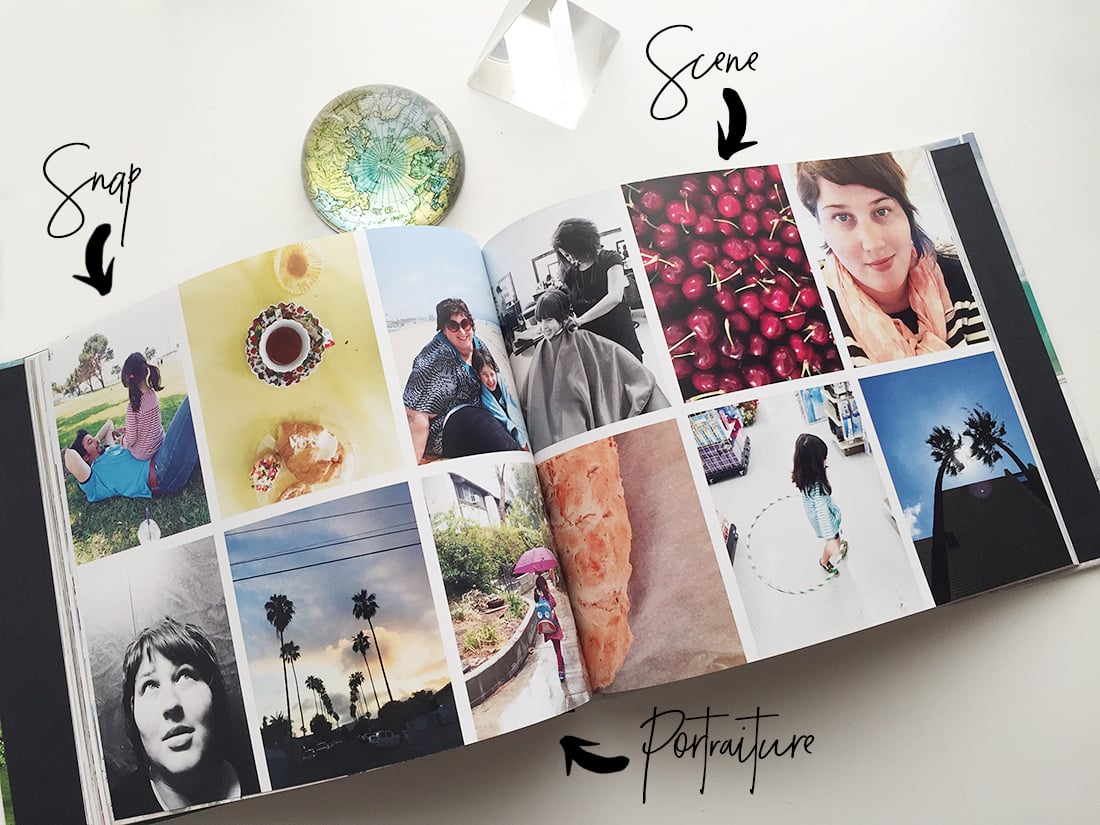 Try to capture 3-4 images per week in each of these three categories:
Portraiture. Portraiture doesn't have to mean studio-grade images, just that you put a little thought and effort into the lighting and composition of the image.
Snaps. Snaps are those quick, crazy things like a funny moment in your living room, which happens to be cluttered with a million toys; a grainy Snapchat shot you love because it perfectly caught a mood; a pic of your kid spontaneously hula hooping in the aisles at Michael's.
Scene. Scene includes a place or object that you do not want to forget. Landscapes of a gorgeous sunset at the beach, a photo of your new fave pair of shoes, or the time your husband bought an entire palette of cherries and you raced the clock trying to eat them all before they went bad.
Create Family Yearbooks: Using Blurb
So Blurb makes it super easy to create photo books and magazines because they offer so many ways to do it: online using Bookify, on your desktop using BookWright; there are even plug-ins for InDesign and Lightroom if you want to get super fancy.
I prefer to use Bookify because that way you can access your work on multiple computers if you need to commandeer your husband's photos, too. Again, not that I'd know anything about that, ahem.
In case you'd like to mimic my vibe: I created this book in 10×8 (landscape), and I printed on premium lustre paper because it is the most glorious thing on earth. I mean, glorious.
Here are three yearbook-making tricks that I'd like to share with you:
Go in chronological order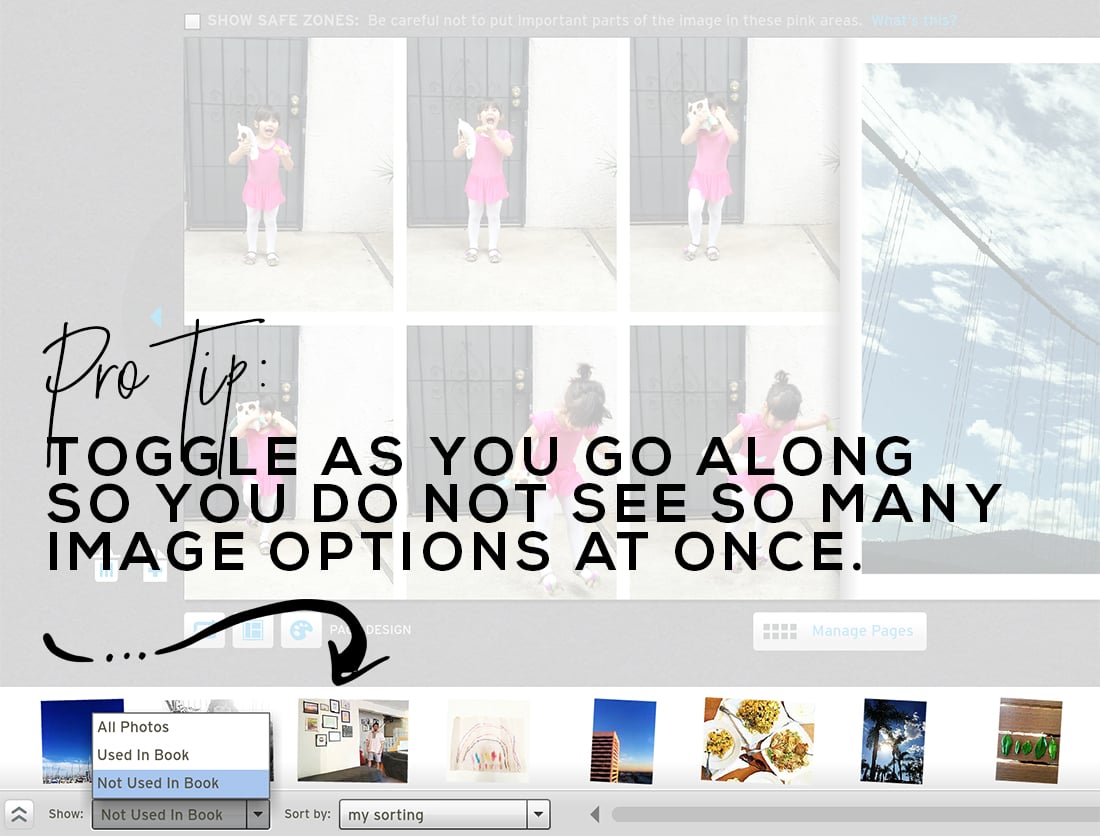 For example, upload your Week 1 images first and place on the pages. Then upload Week 2 images and toggle the view at the bottom of the screen to see only photos "not used in book."
That way you will only be working with 10-15 images at any given time. Much easier than plopping all 500+ photos in at once!
The benefit of working this way is that you will see a definite time progression as you flip the pages, especially when it comes to children. Really freak yourself out by looking at them in January and then looking at them at the end of the book. Then have a glass of wine and cry about how they were just babies a minute ago. (Or not, that part is optional.)
Don't bother with words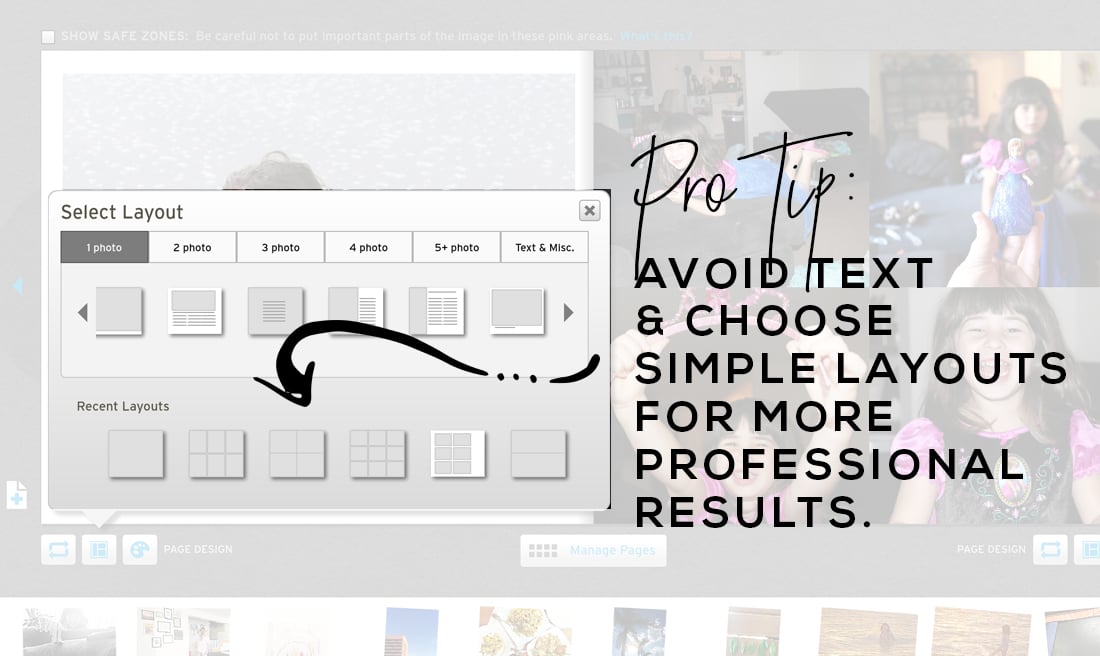 Let the photos speak for themselves. Choose from a variety of free, downloadable, professionally-designed photo book templates — that DO NOT have text on the page.
Confession time: One of my first yearbooks was full of cute little clips and phrases and a few of my sugar sweet missives. Yikes, time is not kind to our silliness. You know what time likes? Simplicity. Use that KISS method!
The six Blurb layouts I'm pointing to in the image above are pretty much all you need. Speaking of which …
Alternate your layouts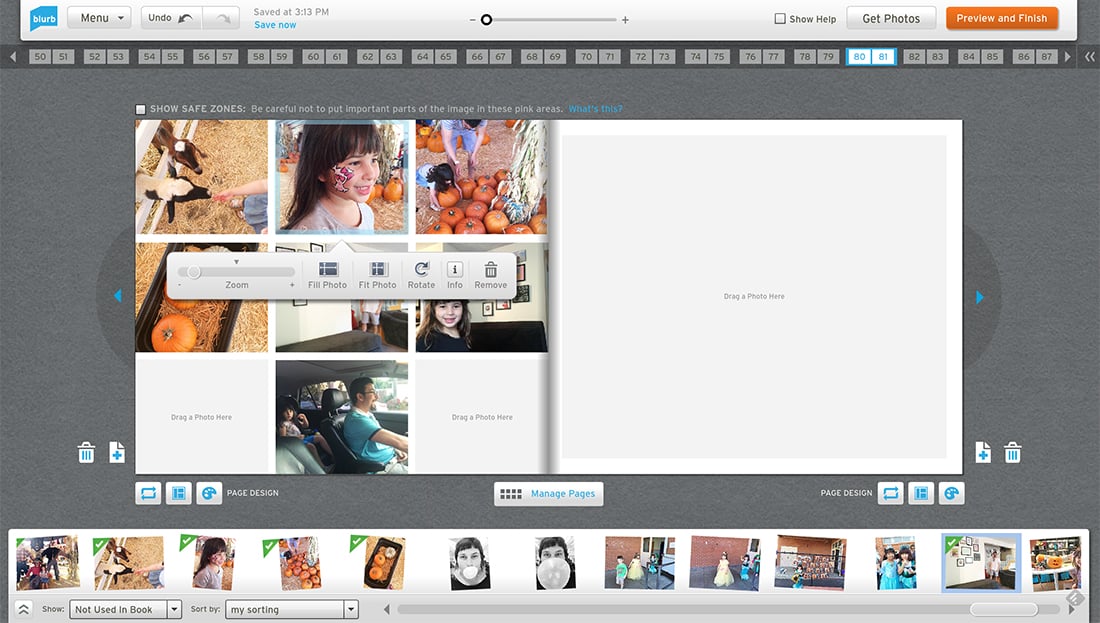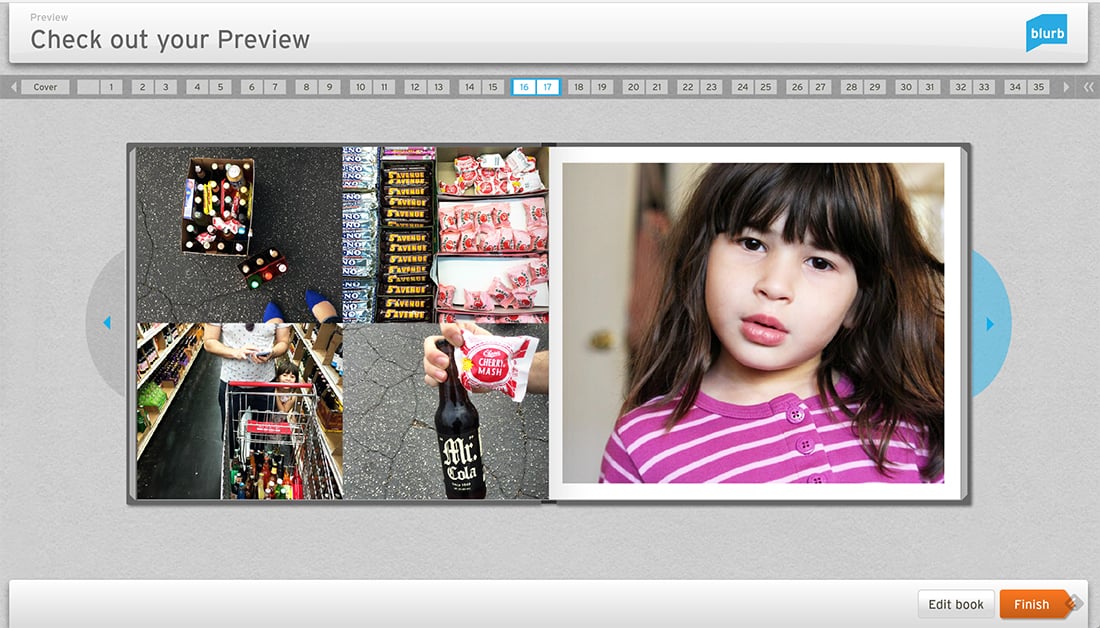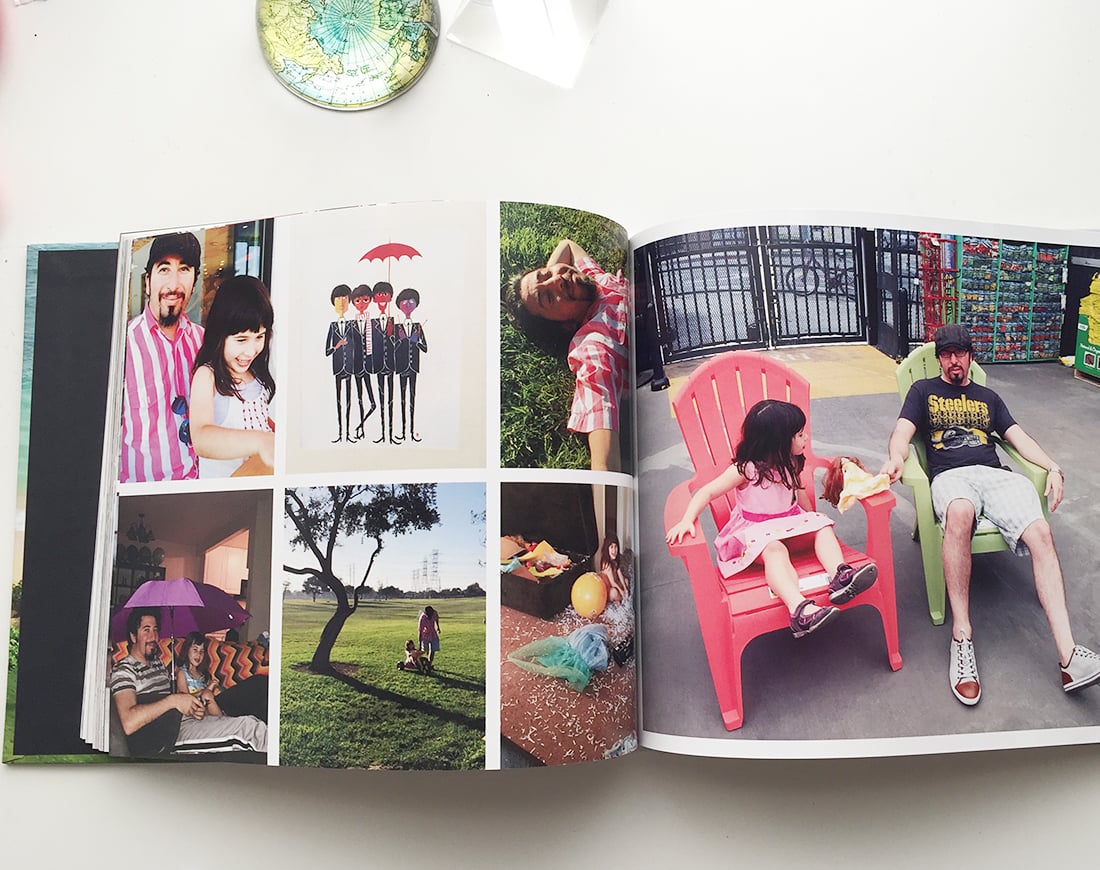 From a general variety standpoint, I like to treat each spread like the ones above.
One page will have a large image, the other will have 4-9 small guys. Every so often, I throw in a spread with two large images. Sometimes I will throw in a spread of two 9-image pages, but this is sparingly. The takeaway is that you'll want a large image on your spread to anchor your design.
How do I decide which kinds of photos go where? Ninety percent of the time, your portraiture and scene shots will run large. Snaps usually work better in smaller spots.
Keep an eye on the images you want to run large. Maybe these would be good contenders for blowing up onto a canvas to hang in your living room.
Blow it up, I say! About as big as I blew this bubble.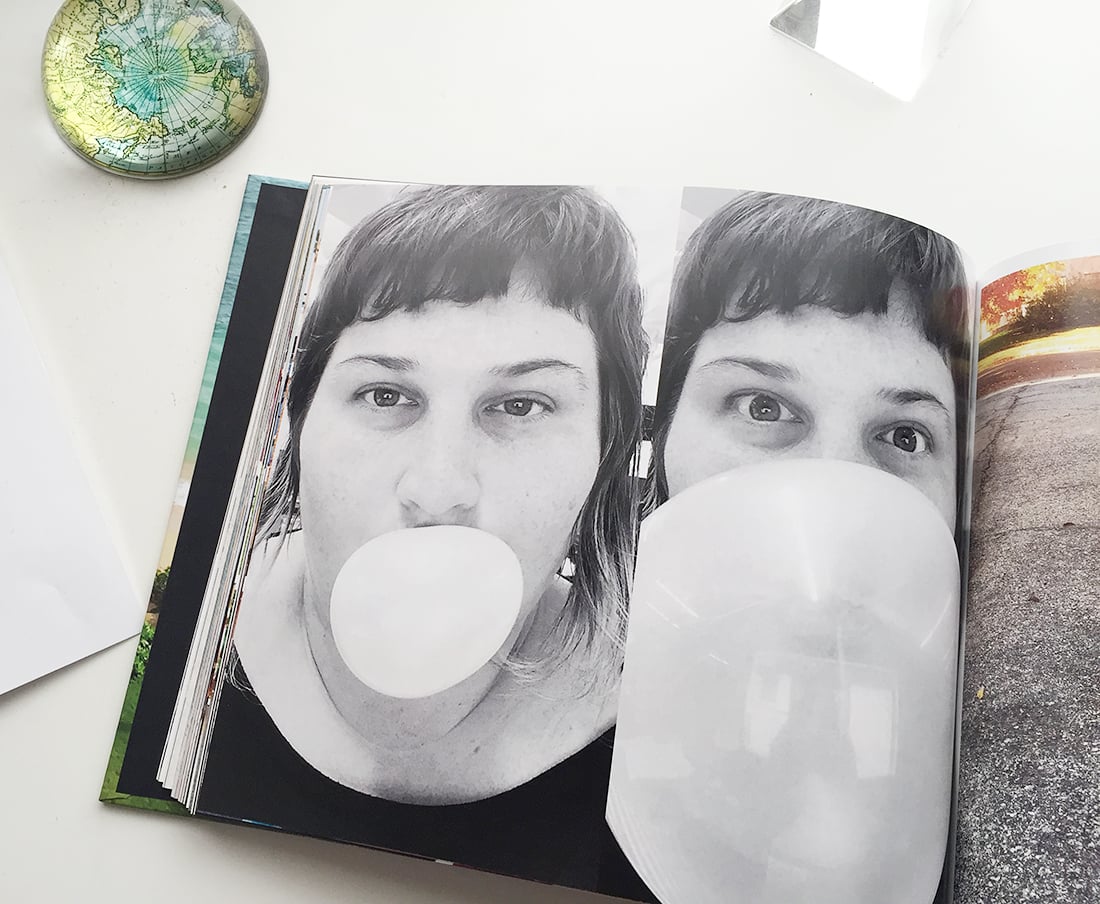 Create Family Yearbooks: Make Your Own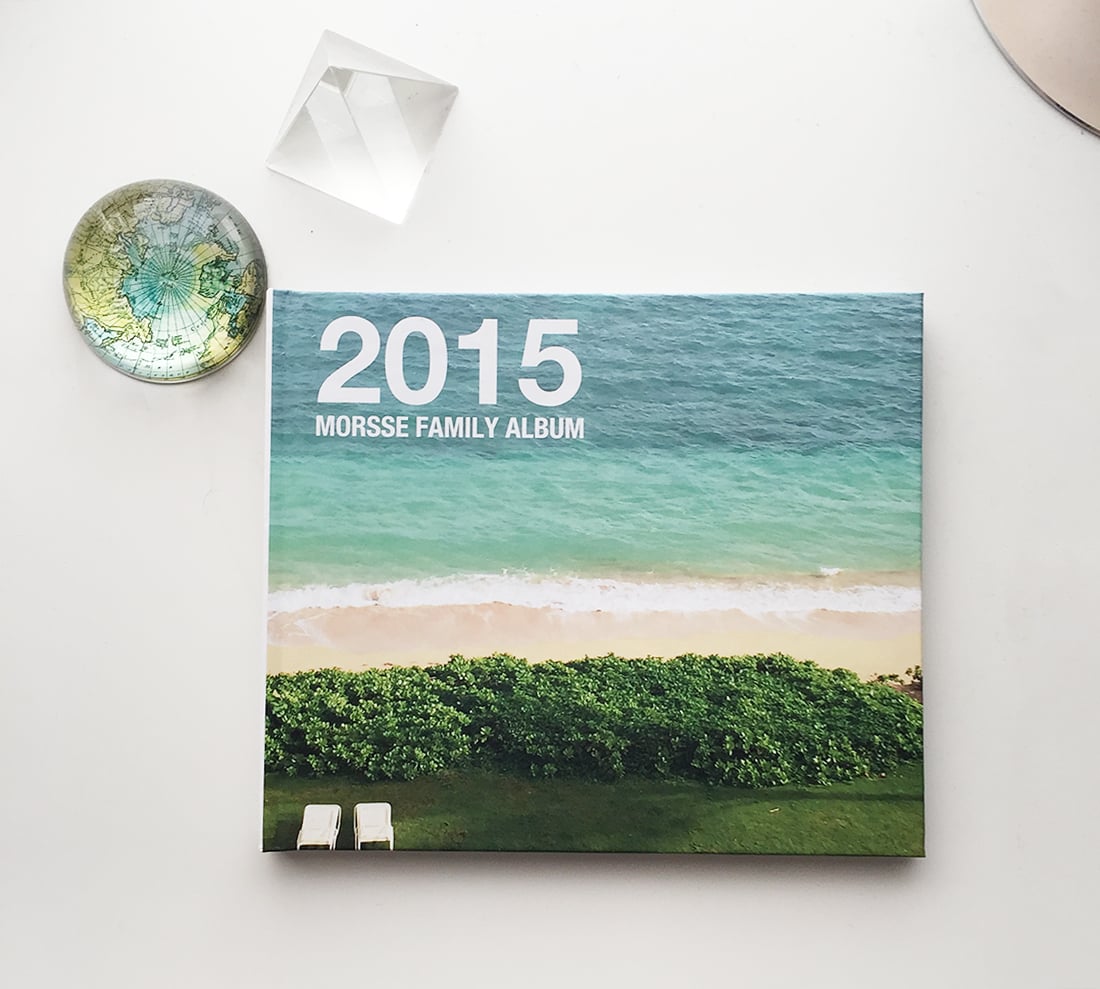 I'm excited to hook you up with a really great offer on making your very own book — maybe you'll take a stab at creating a family yearbook, too. Let me know how it goes!
Blurb is giving all my readers 25% off any photo book, using the code: LITTLEGOLDPIXEL
Get cracking on it now because you have a month before it expires May 15. Valid only for photo books uploaded to and purchased through your own account. A 25% discount is applied toward your product total with no minimum or maximum order amount. This offer is good for five uses, and cannot be used for digital purchases or combined with volume discounts, custom orders, other promotional codes, gift cards, or used for adjustments on previous orders.
I am thinking about getting started on my 2016 family yearbook, stat!
What kind of photo book would you create? Click here to get started on your Blurb book today.
Bookmark for later: