I feel a little like a fraud writing this post. Here I am, writing about free farmhouse printables.
Have we met? Do I seem like the kind of person who decorates with giant white-washed signs that say "Family" and beats up wood with a hammer?
Actually, that hammer thing does sound kind of fun …
Anyway.
Farmhouse style may not be my personal jam, but do you know what is?
The show Fixer Upper. Because Joanna and Chip Gaines, obviously.
They remind me of my Texas family. Hi, if you're reading!
Joanna in particular makes me smile. She of the undying shiplap love. I kinda stalk her on Instagram, not gonna lie.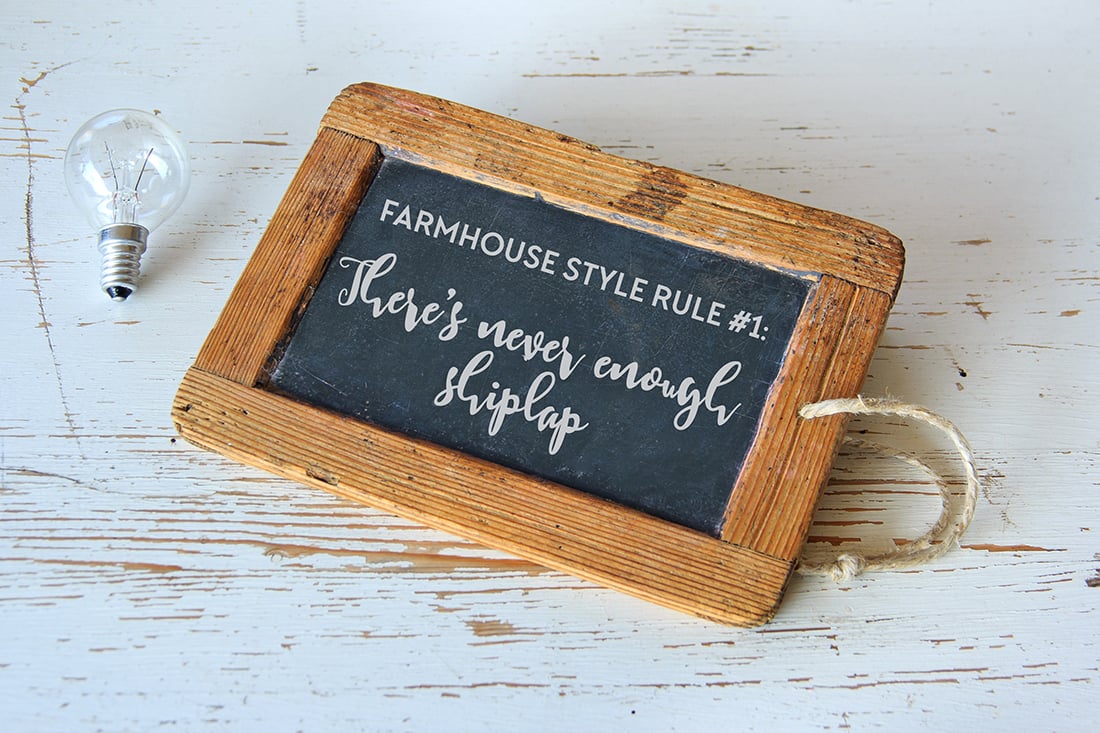 As time has gone on, I have noticed more and more fun free farmhouse printables popping up on Pinterest. I have been pinning them, of course. Not for me, necessarily, but for my clients, who seem to really enjoy enjoy this style.
I can see why. It's cozy, it's airy, it's a fun excuse to distress the hell out of some stuff.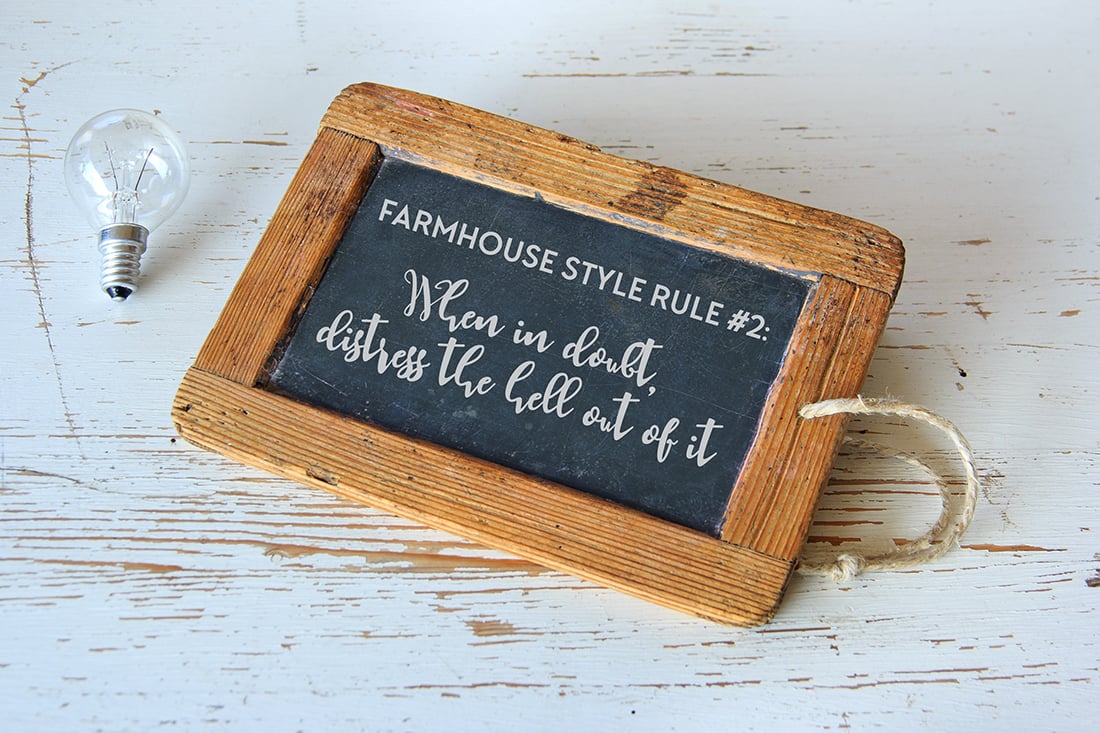 Here are 44 of the best designed free farmhouse printables out there. It's a fine line to walk between kitschy and kick-ass, and I think I found it.
Please click through to the corresponding link beneath each image, and give props to the right designer on social media!
Psst, a quick aside — Did you find this post via Pinterest? If so, nice to meet you, and thanks for stopping by! I hope you have a few minutes to click around so we can get to know each other better. A few good places to start: There is a
freebies page
I think you would like, as well as my
About page
and a roundup of my
Favorite Posts
. Looking for help planning your gallery wall? Book one of my
gallery wall consultations
! I sell my best printables on
Etsy
, and my best designs are on
Society6
.
Free Farmhouse Printables — The Cows Come Home
Certain trends came to surface in my roundup, and this is the first one: COWS.
Cows are everywhere in farmhouse art. Other animals that make an appearance from time to time: horses, birds, roosters, chickens, pigs. Also known as farmhouse animals. (D'oh.)
Some of my favorite printables are almost edgy giant typographical printables — if only they weren't so happy. I jest, I jest! Everyone needs to be reminded to take joy in things and to be kind. Especially if they live in a farmhouse.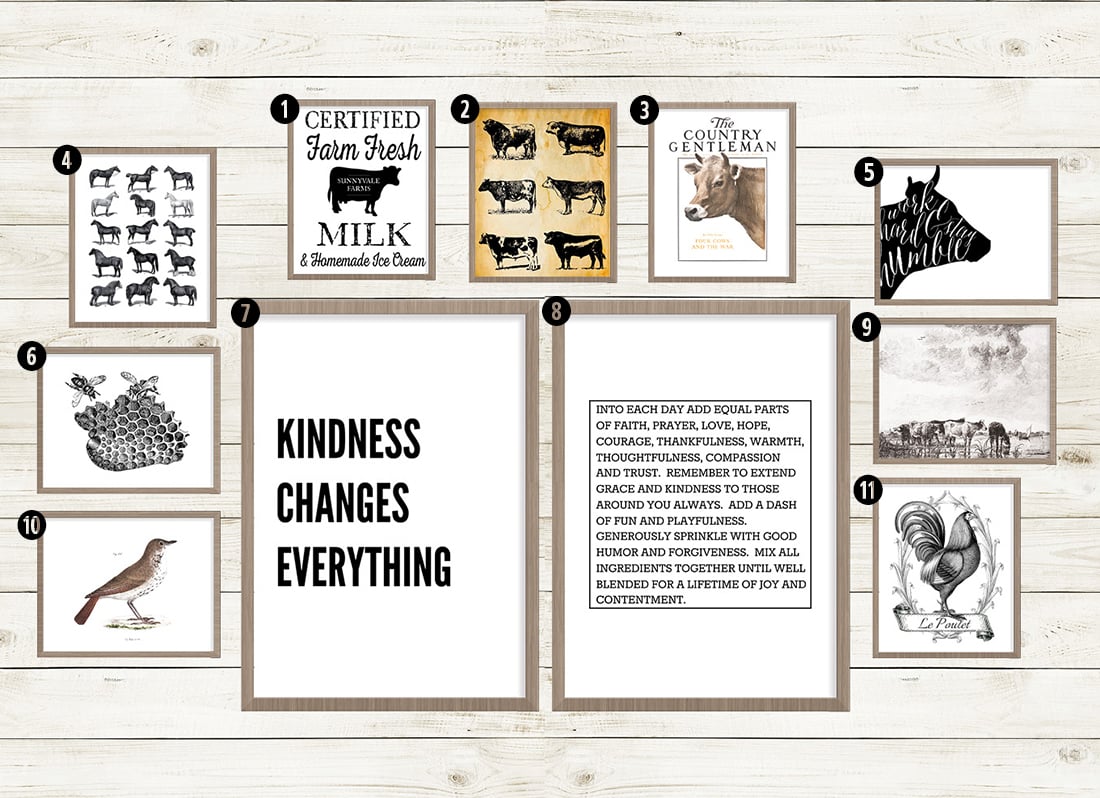 Free Farmhouse Printables — Master Plans
Here's a trio of themes representing: chalkboard, old grain bag designs, blueprints.
How meta is it to frame a print of a farmhouse blueprint if you live in an actual farmhouse? I think it should be a prerequisite, actually.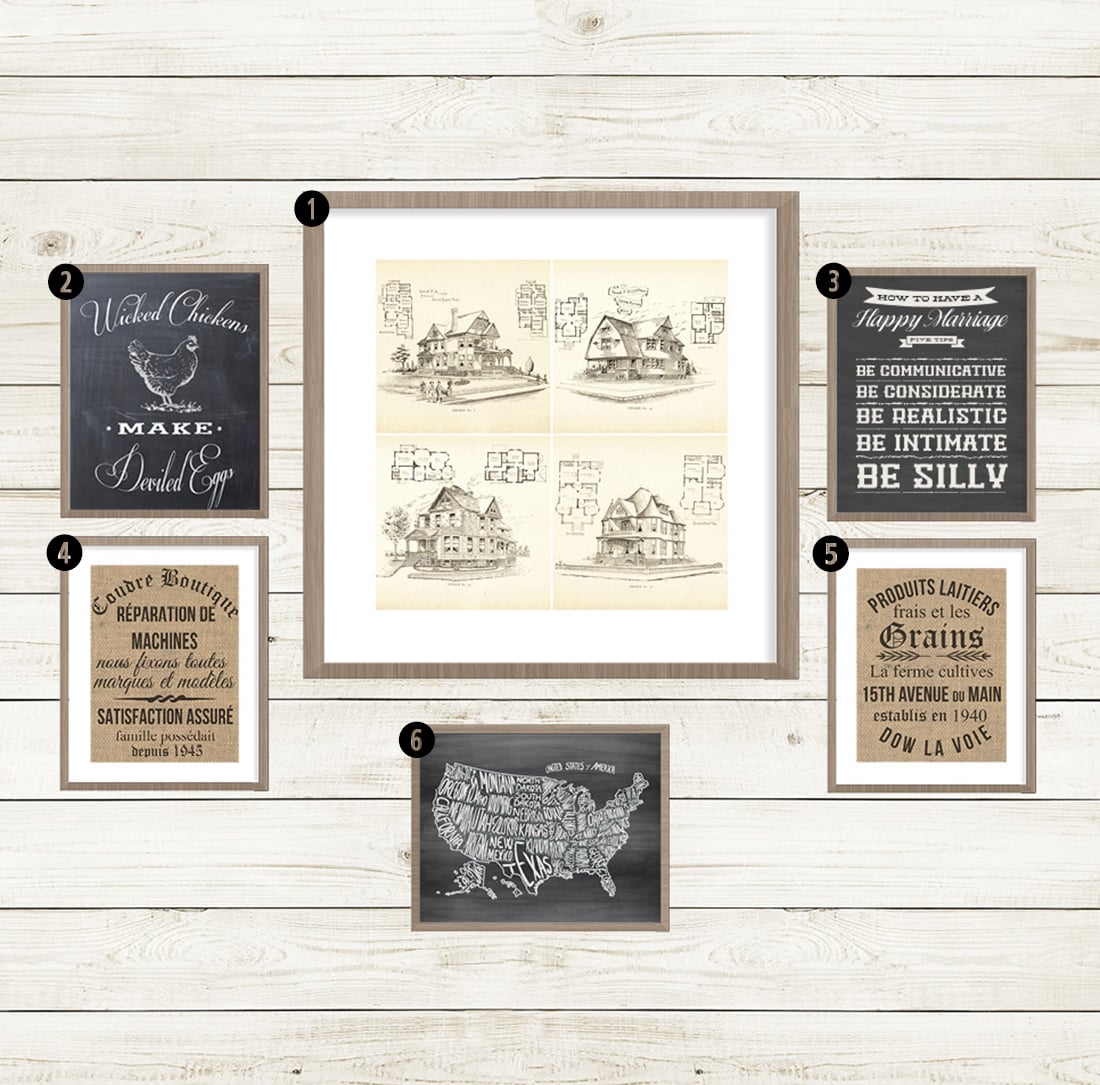 Free Farmhouse Printables — Shiplap, Shiplap, Shiplap
Let's not get into whether shiplap is technically shiplap (apparently there's more to it than wood boards on a wall).
The easiest way to give your art a farmhouse look is to put some shiplap on it. Oh yeah.
Also of note: The state printable below comes in all 50 states. I chose Kansas as a shoutout to my roots.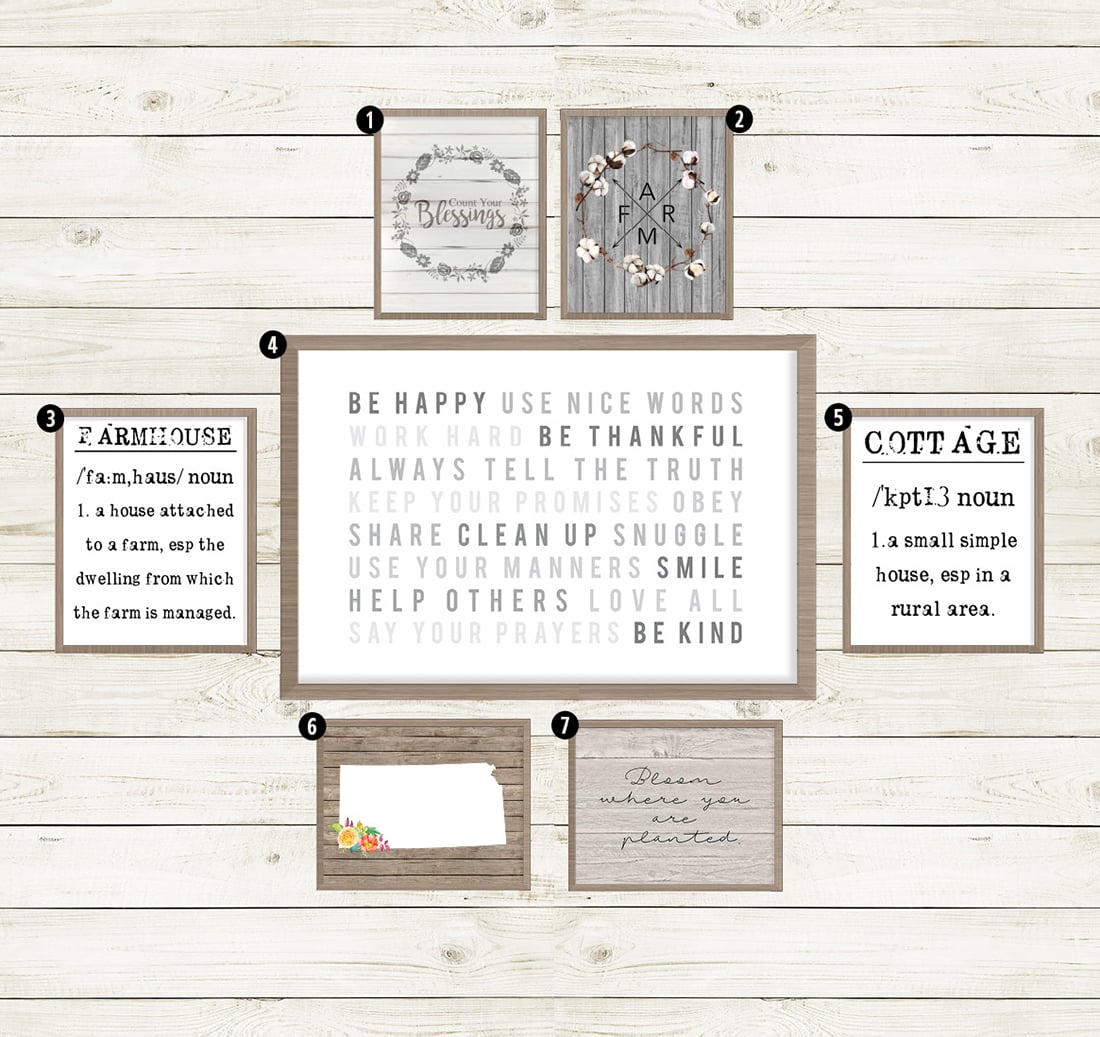 Free Farmhouse Printables — Get Thee to Nature
Trend alert: Nature! Gardening! Florals!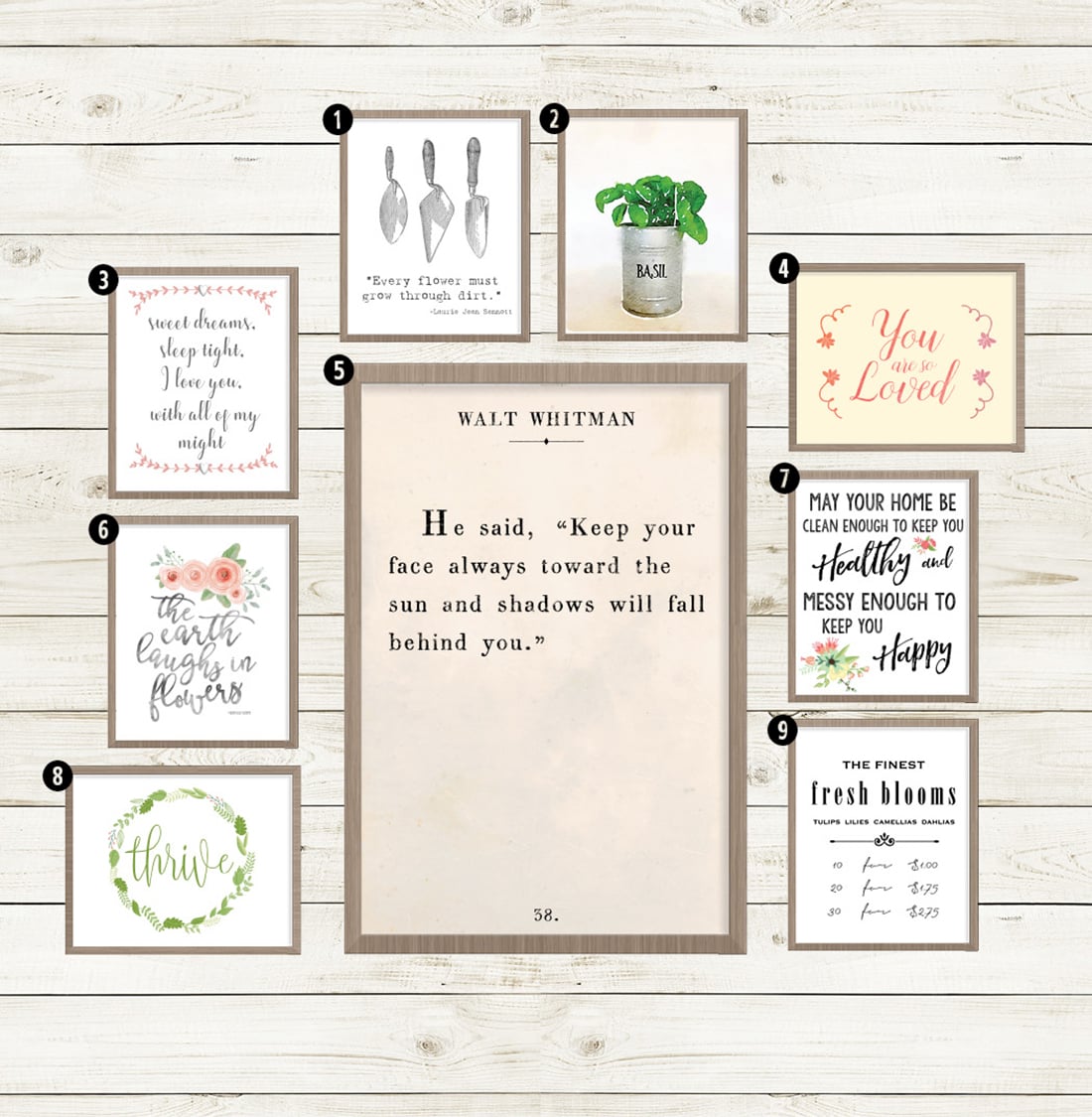 Free Farmhouse Printables — There's No Place Like Home
The biggest trend, by far, is anything highlighting a happy home, family and traditions.
How cute is the "My Mason Jar Runneth Over" printable?
Beyond cute.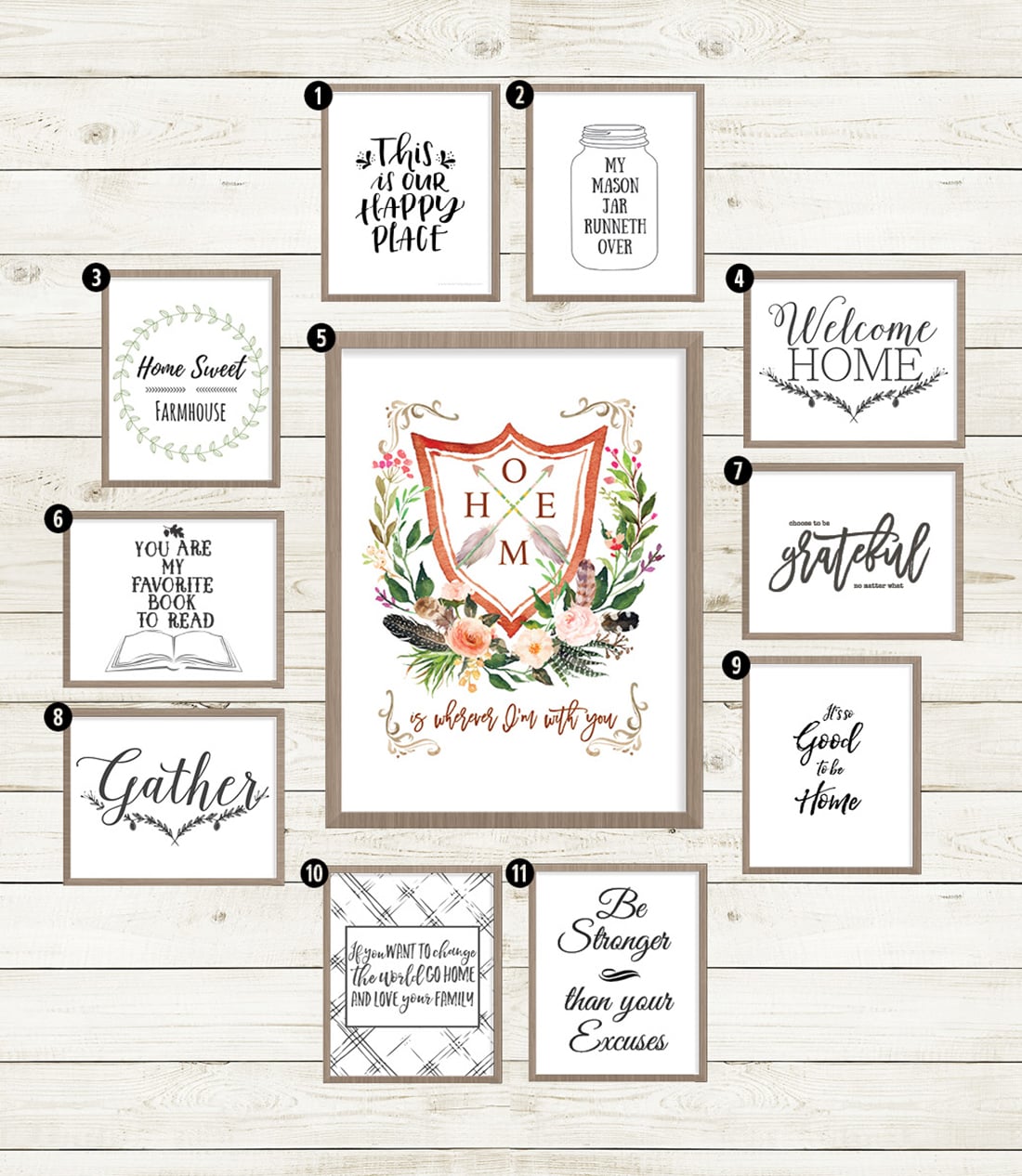 ---
P.S. Get your fix of free printables here.
---

---
Bookmark for later: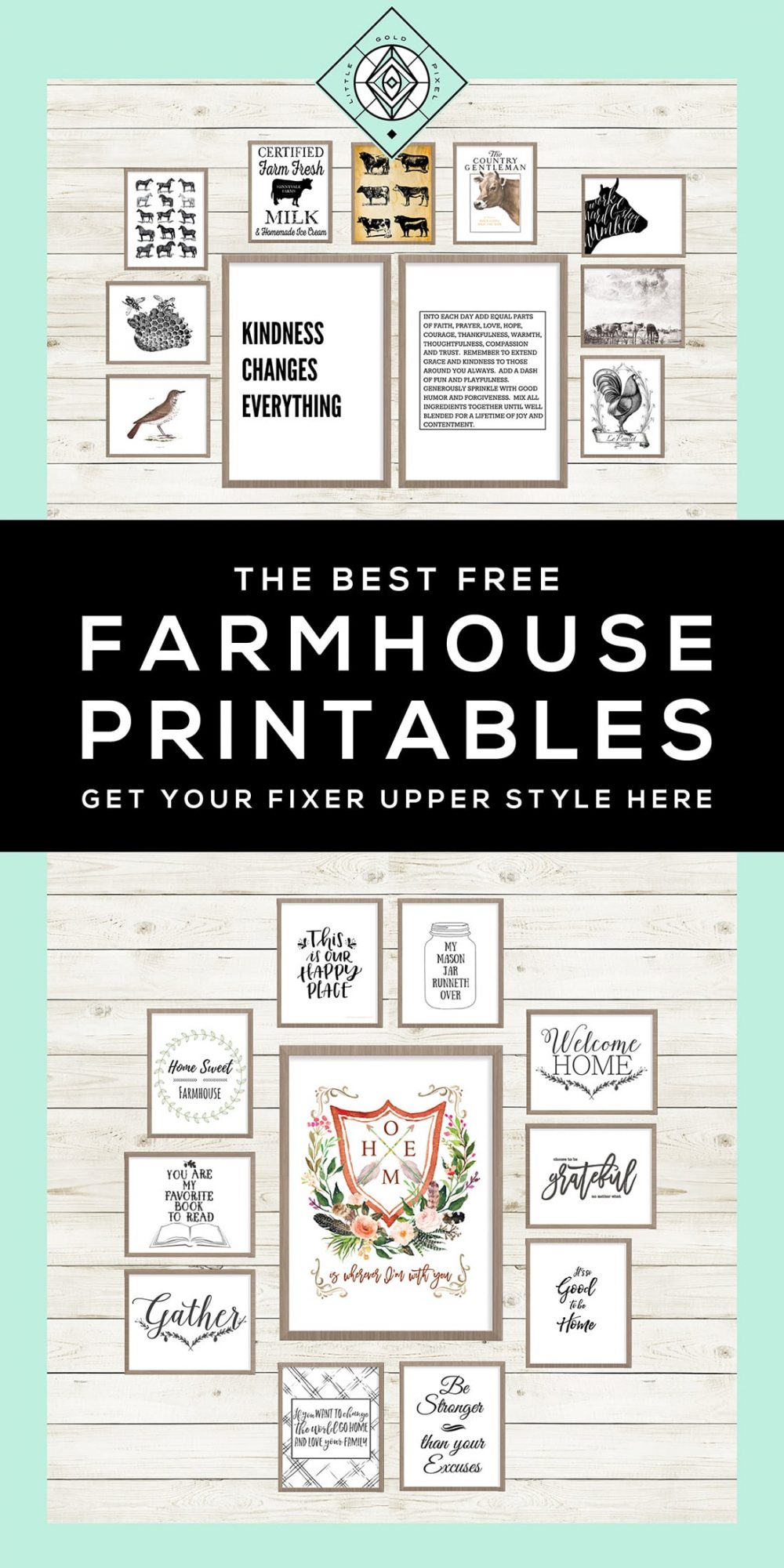 ---