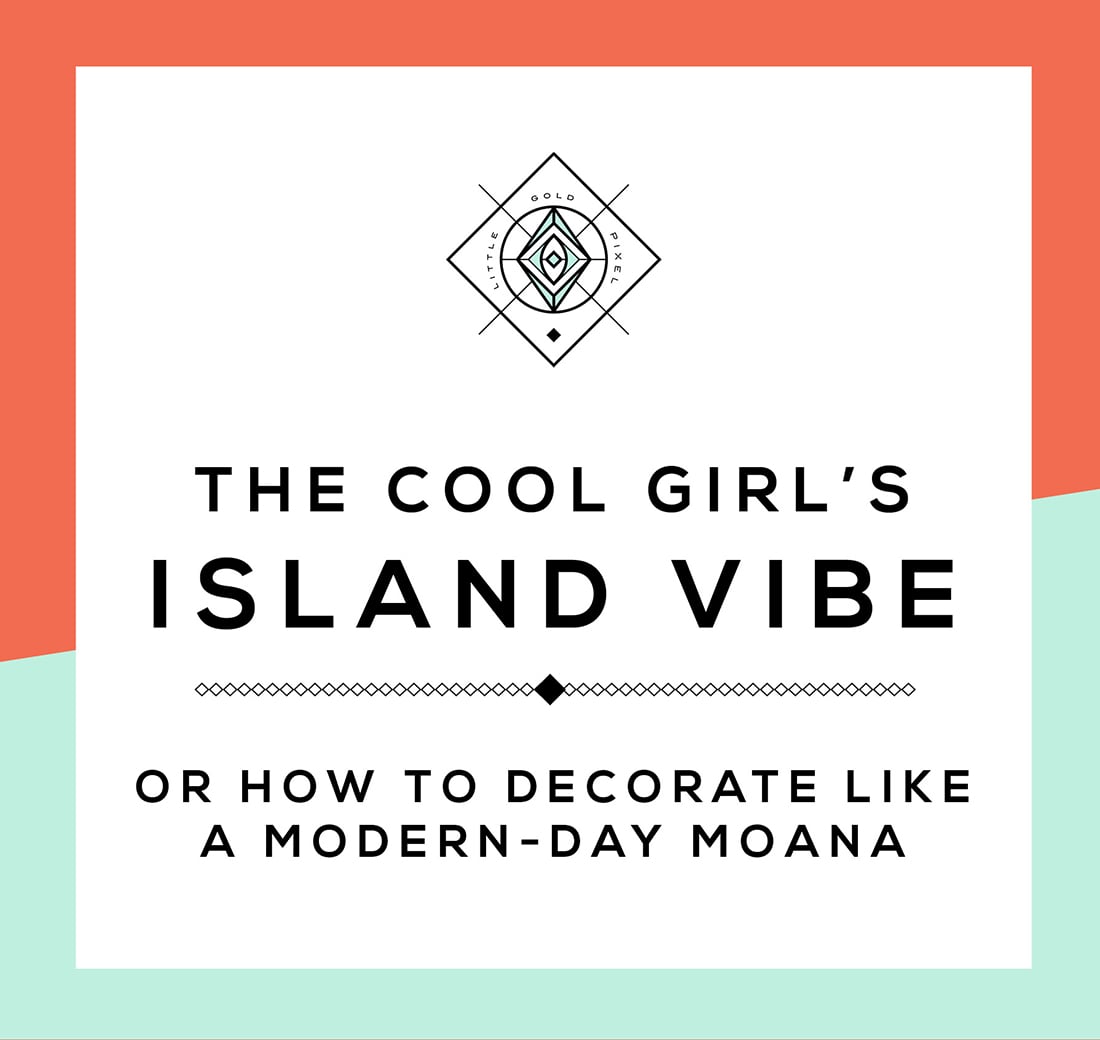 OK, guys, so the first time I saw the movie "Moana," I fell in love with the flick. The music, the story, and, most overwhelmingly, the setting.
It's no secret that I have an affinity for the ocean, Hawaii, island life in general, Polynesian islands in particular. "Moana" nailed that island vibe for me and had me daydreaming about booking another trip, perhaps to Bora Bora this time.
Naturally, like an ocean junkie needing my fix, I had to see the movie again on the big screen. This time I came home and started a mood board full of decor.
What if Moana were a modern-day woman like you and me, and she had to decorate her living room? What would it look like?
Some inspiration comes straight from the movie, some from my trips to Hawaii. This is like the Pei Wei of rooms. There's a little bit of everything here. It's all vaguely Polynesian, but I'm not going to win any awards for authenticity here.
I imagine this room to be an indoor-outdoor situation, half of it opening up onto a tropical breeze lanai that overlooks the ocean.
Daydream with me a little bit, why don't you?
Moana Decor: How to Decorate with an Island Vibe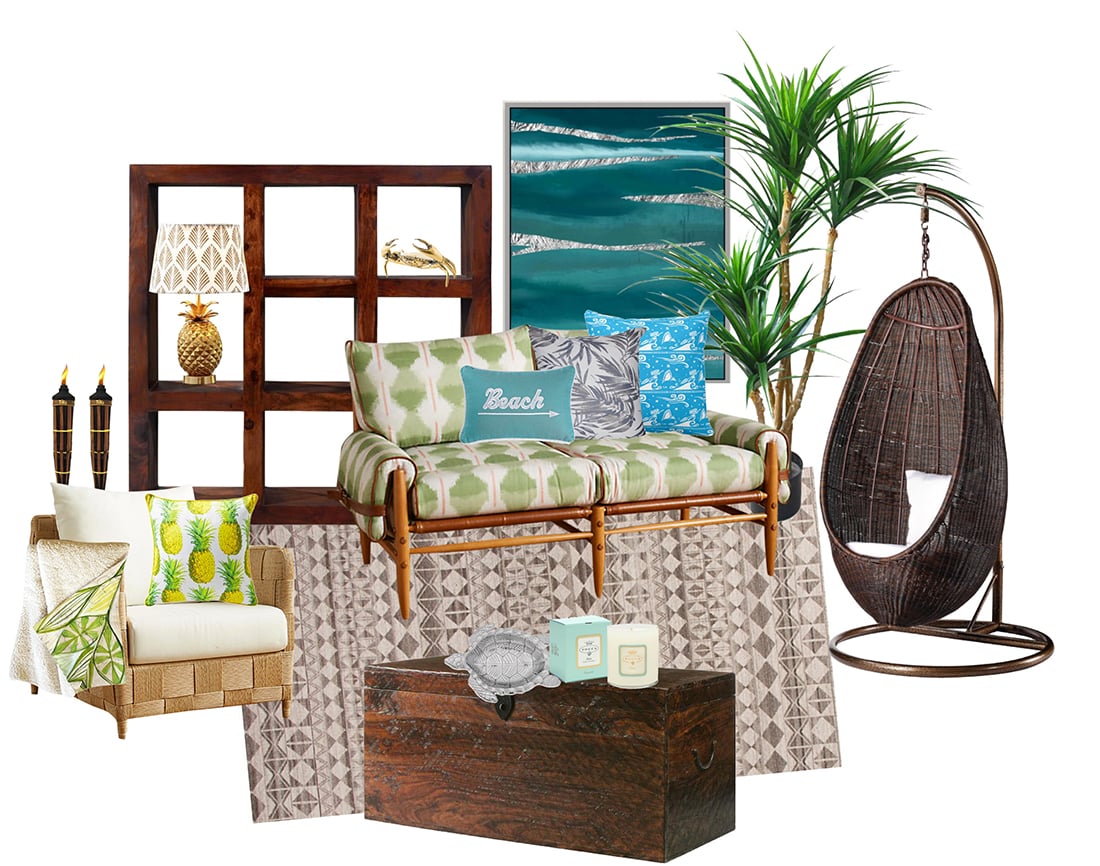 I love to mix and match wood tones. For those of you who are scared to do so, here's a quick guide on how to mix woods. In this case, I was drawn to the airiness of rattan juxtaposed against the dark Sheesham wood. Lots of pattern mixing with blue, green and yellow accents.
Not sure if you can tell well from the moodboard, but the bright blue pillow on the far right of the couch is a gorgeous, non-cheesy Moana pattern that Disney put on products on Zazzle (including this pillow, of course).
A few other fun Moana accents for fans of the film: a sea turtle bowl to represent the turtle Moana saves on the beach when she was a baby, and a crab sculpture to represent Tamatoa, the David Bowie-inspired "Shiny" crab in the film.
I loved the rug for it's subtle resemblance to Maui's tattoos. And the shimmery abstract art reminds me of the line from the song "How Far I'll Go" (See the light as it shines on the sea/It's blinding).
Here's a breakdown of where you find everything (by number):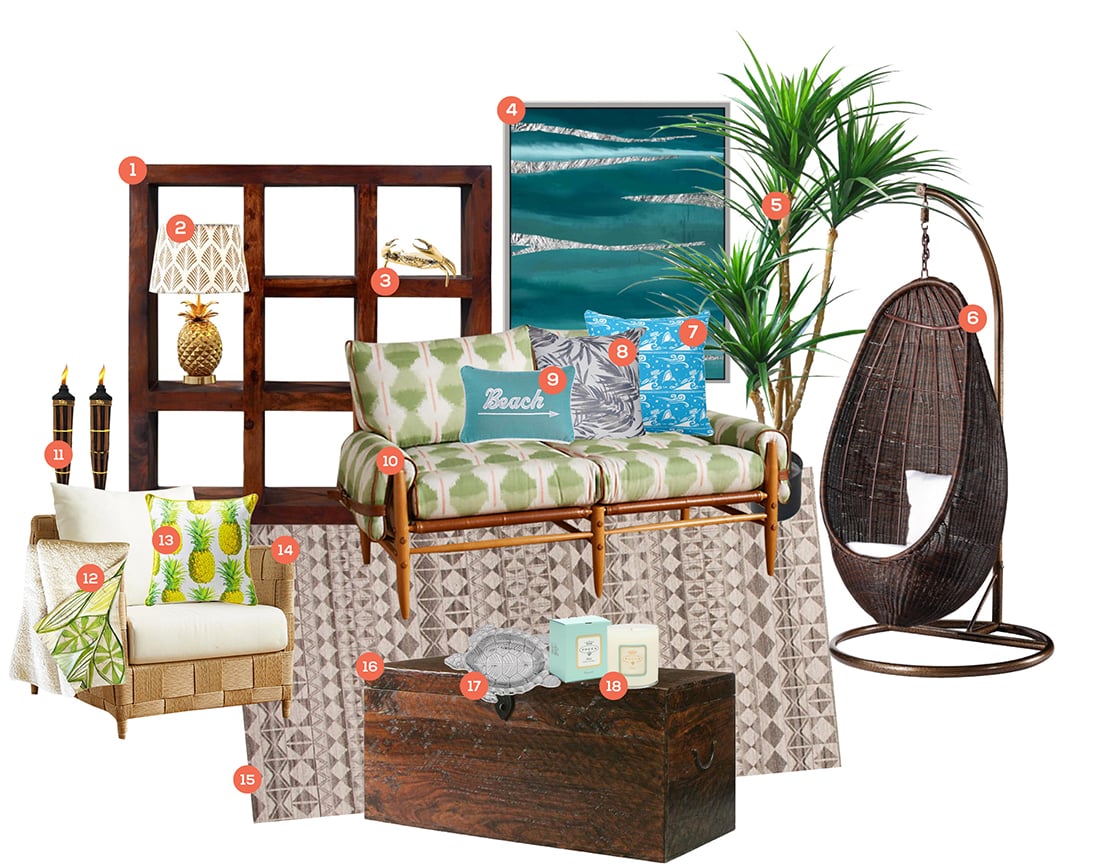 Moana Decor: How to Decorate a Gallery Wall
I also rounded up a few gallery wall ideas for you.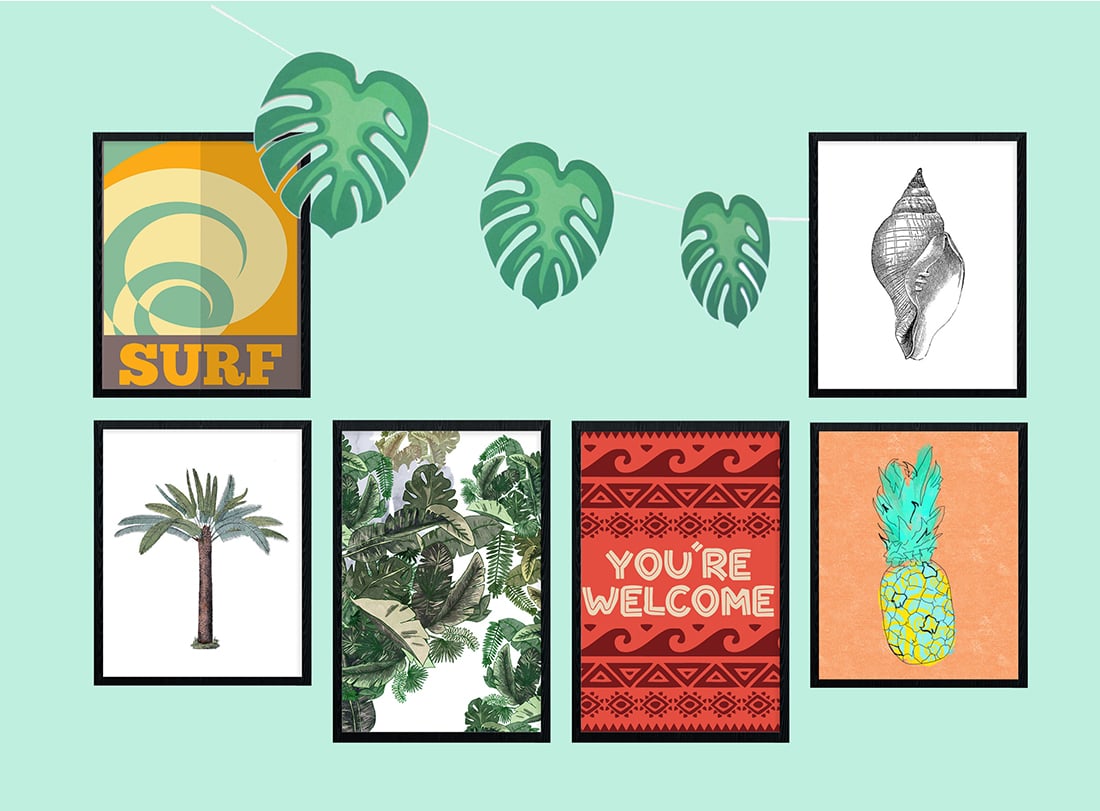 Several other items didn't make the final mood board, but they're worth checking out!

Bookmark for later: