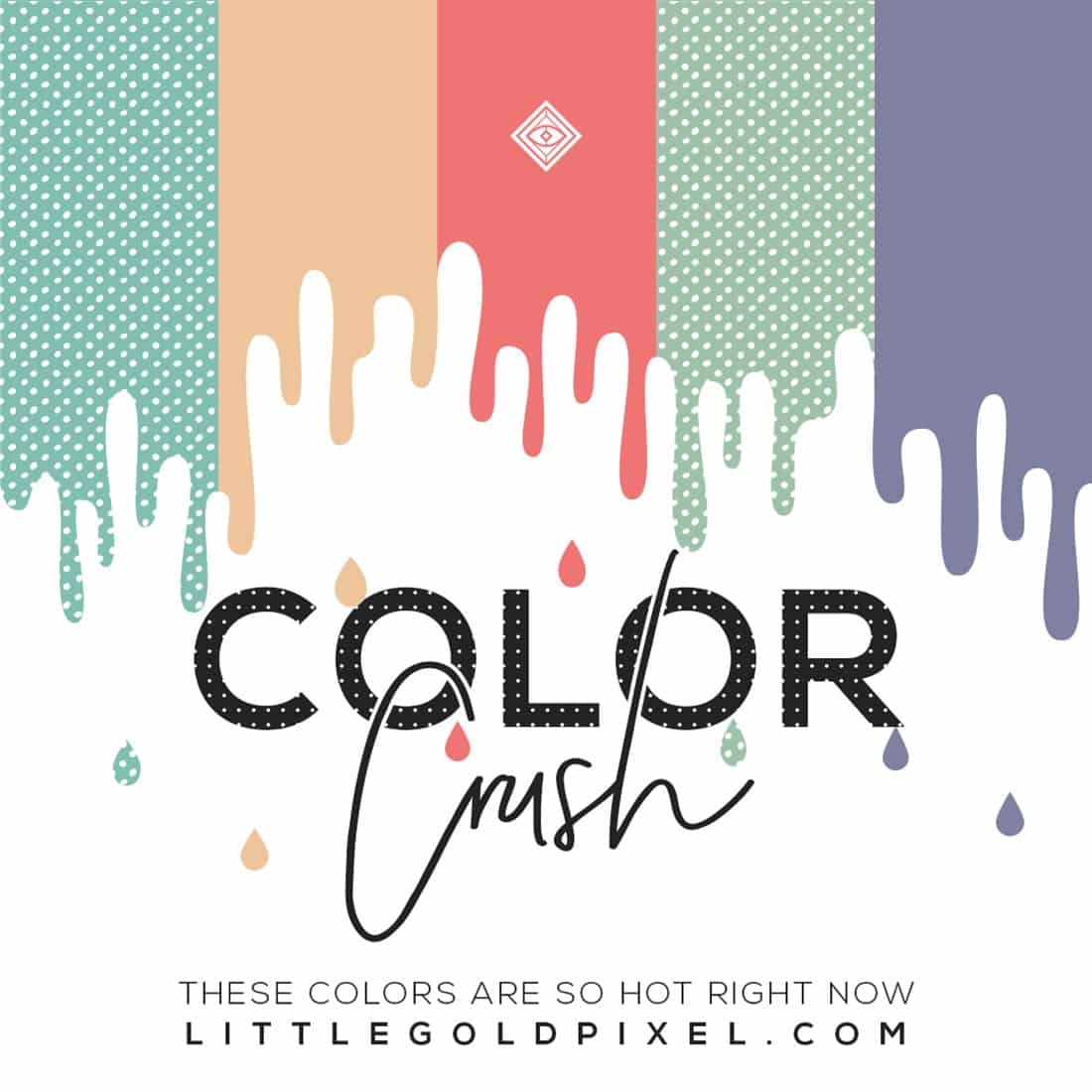 Welcome to Color Crush, where I identify the color palette I'm seeing everywhere this month and share a few examples. If you're a designer, you could find fresh color perspective on a project. If you're a shopper, you might find yourself noticing color trends when you're at your favorite store. Either way, it's eye candy.
This month: Watermelon Color Palette!
You're probably thinking, "OK, Captain Obvious, it's summer and you chose a watermelon as inspiration."
True, true. But (and this is a big but) it's a muted version of watermelon. No super bright greens. The base of this Crush Crush is what I call Opaque Jade … a milky green that skews more pastel gem than watermelon rind.
The second color is a toned-down version of Army Green, which I see popping up everywhere, especially in clothing.
The third color is a beautiful shade of summer pink. It is what I imagine you would get if you crossed the light part of the watermelon with the dark part. I named it Melon Pink.
Now let's take this watermelon to the beach. The fourth color is a sandy hue that I see showing up as the wood finish of choice. A little brassy, a little sassy. Sometimes it reads as a varnished gold. Let's call it Golden Sand.
Finally, the fifth color is a dark blue ocean vibe. It is slightly brighter than navy but dustier than midnight blue. Some purple undertones. I call it Matte Blue.
Wanna see them in action?
Color Crush: Watermelon Color Palette
Shop these items via the links underneath the images.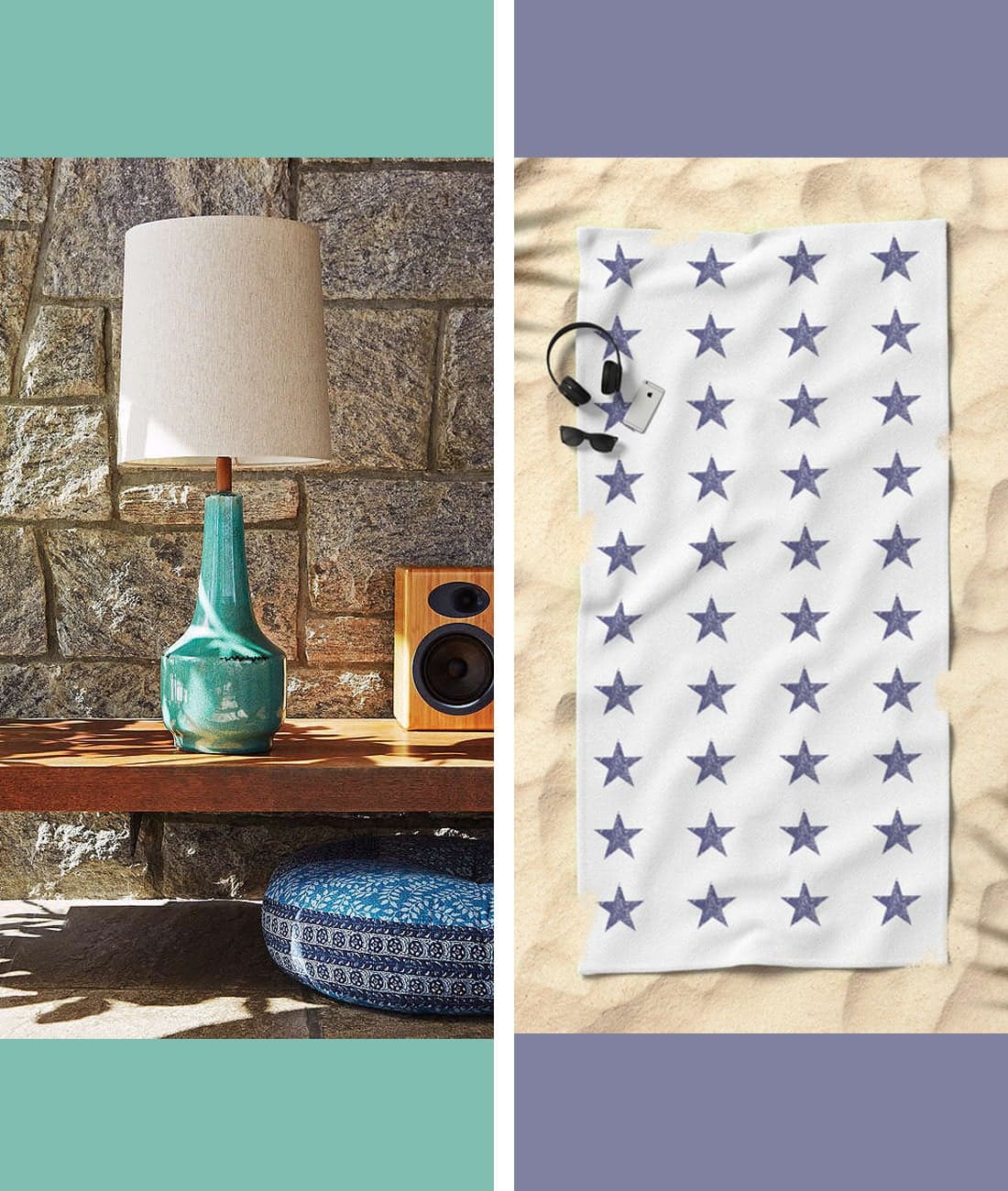 Table Lamp • 50 Blue Stars Beach Towel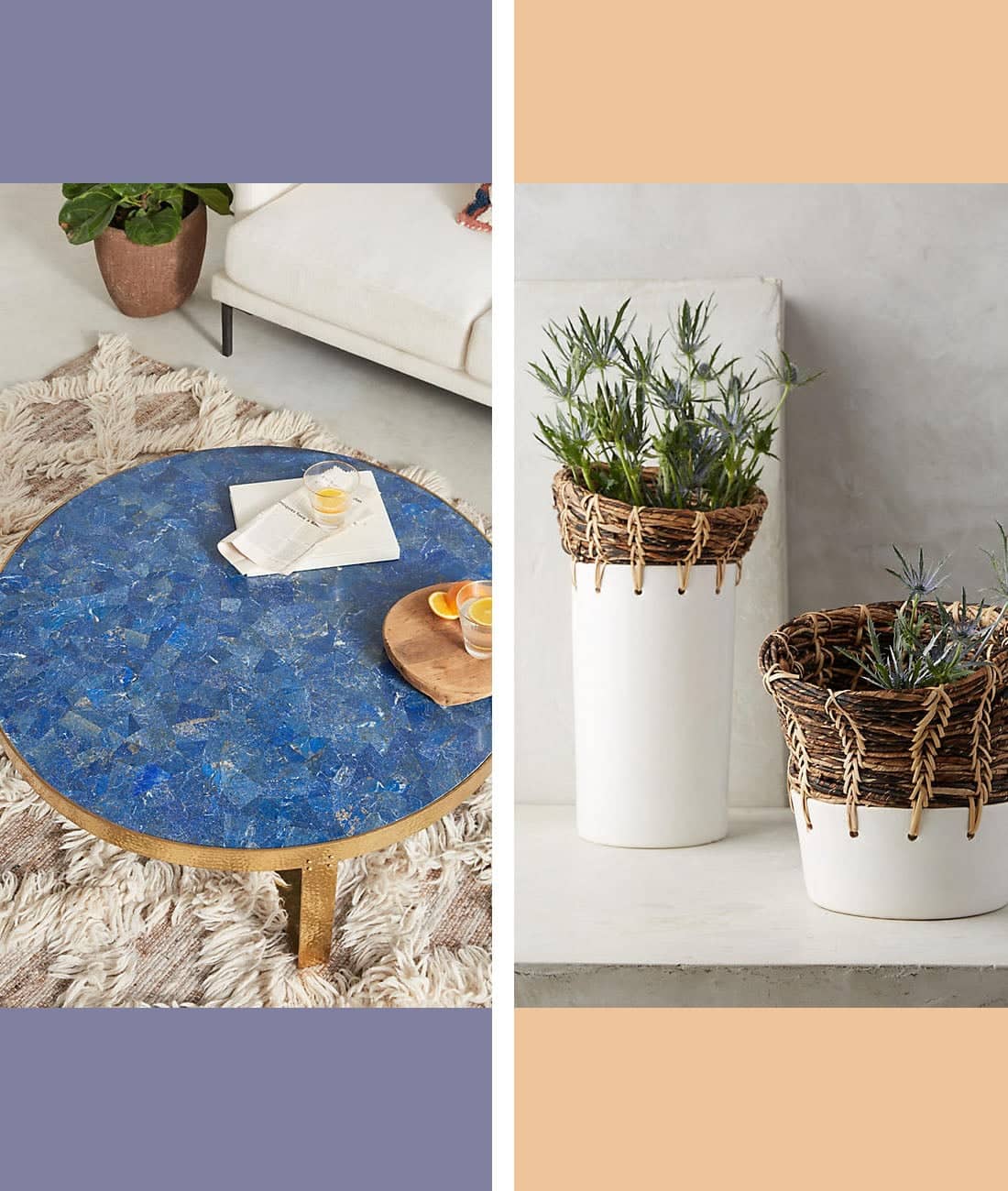 Lirit Coffee Table • Seagrass Vase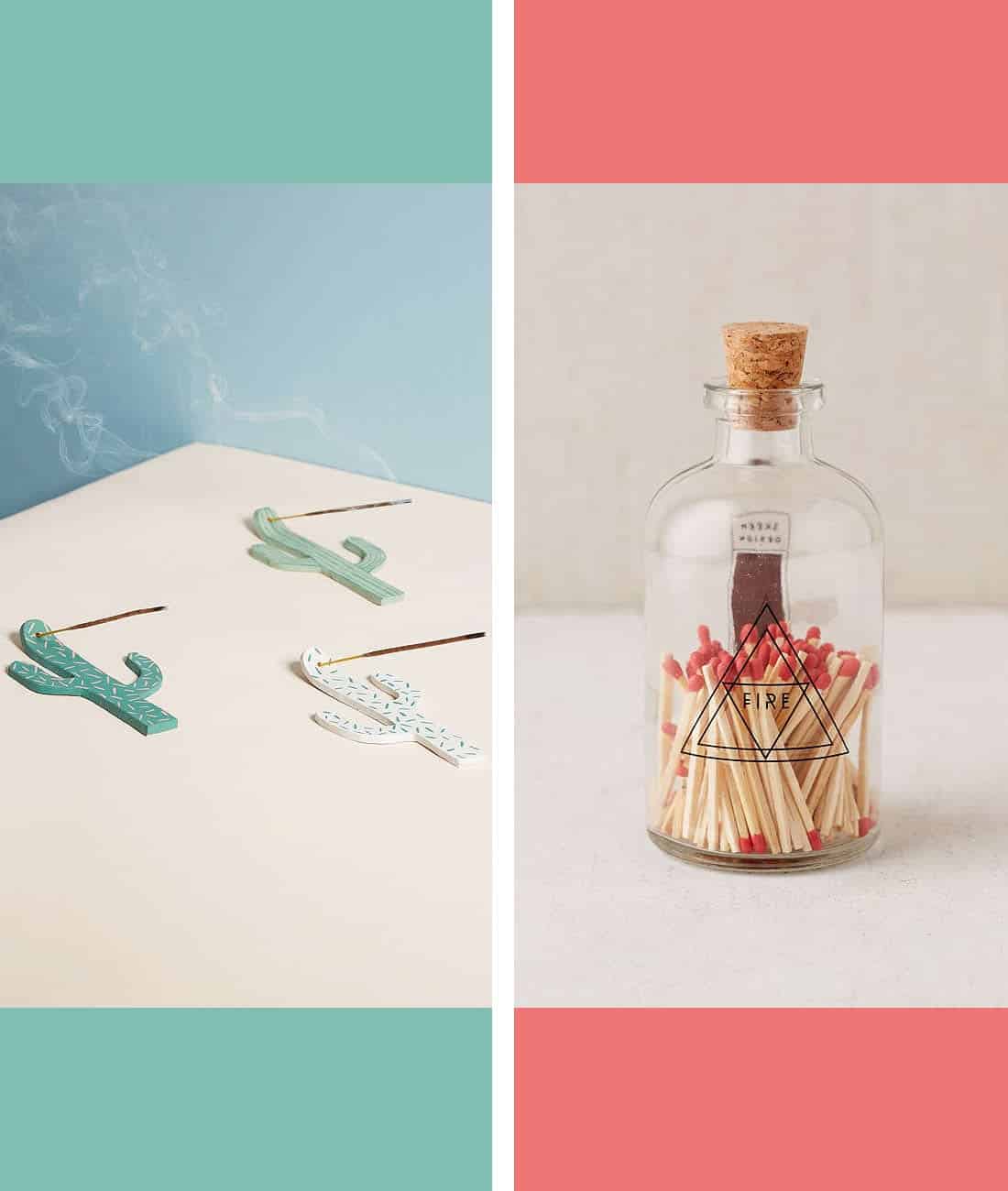 Cactus Incense Holder • Apothecary Match Jar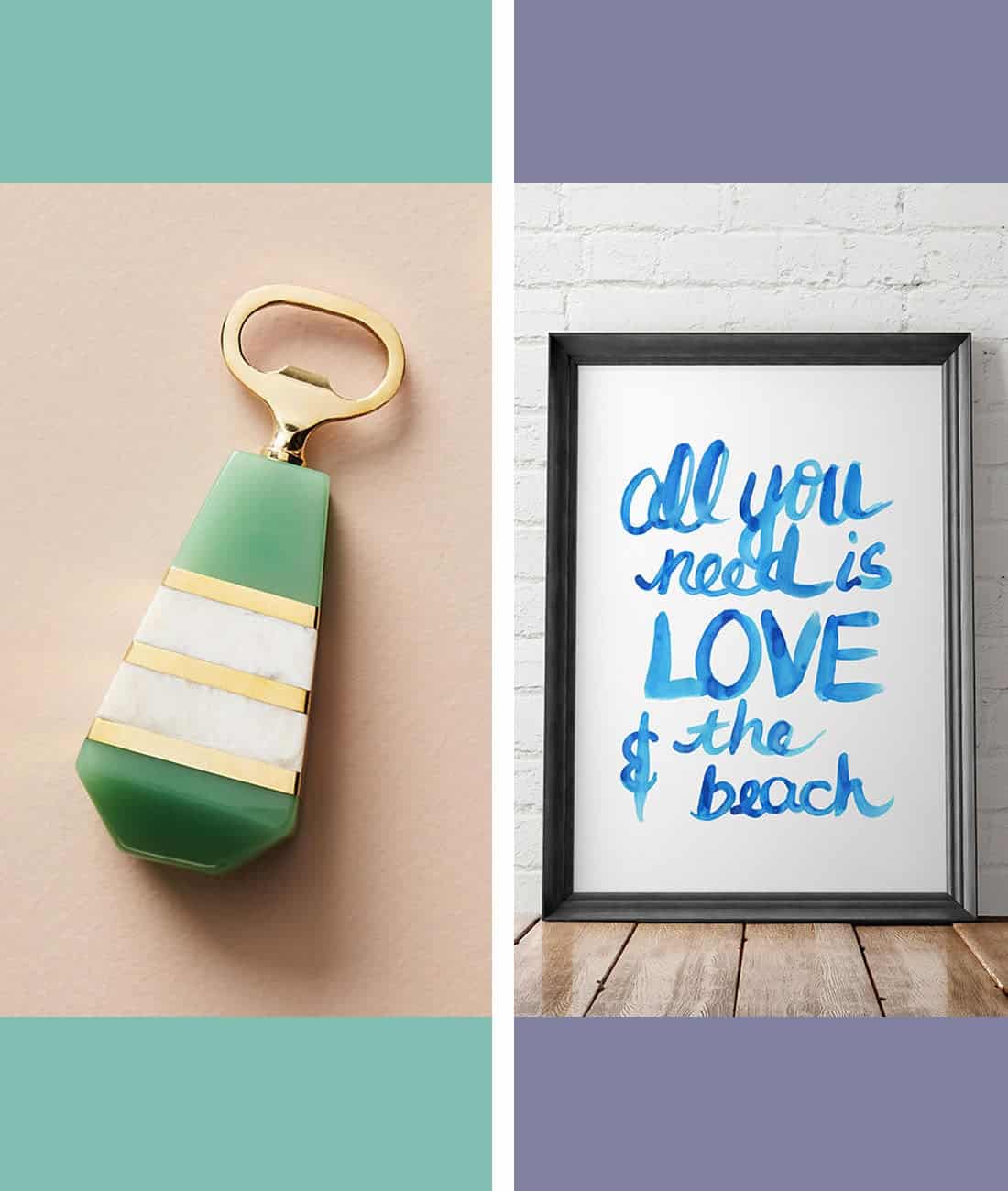 Bon Ami Bottle Opener • All You Need Is Love & The Beach Printable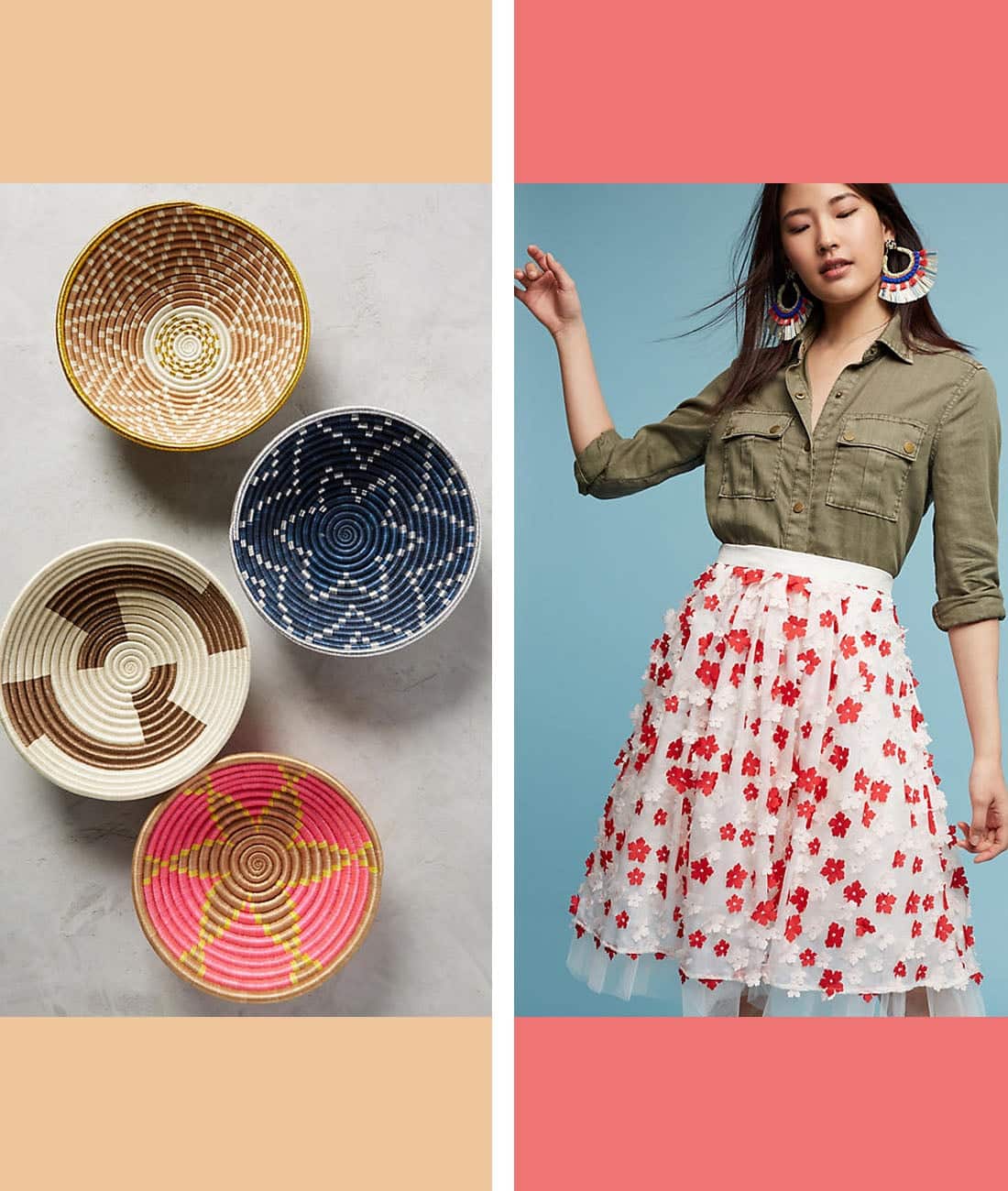 Bright Bowls • Lola Petal Skirt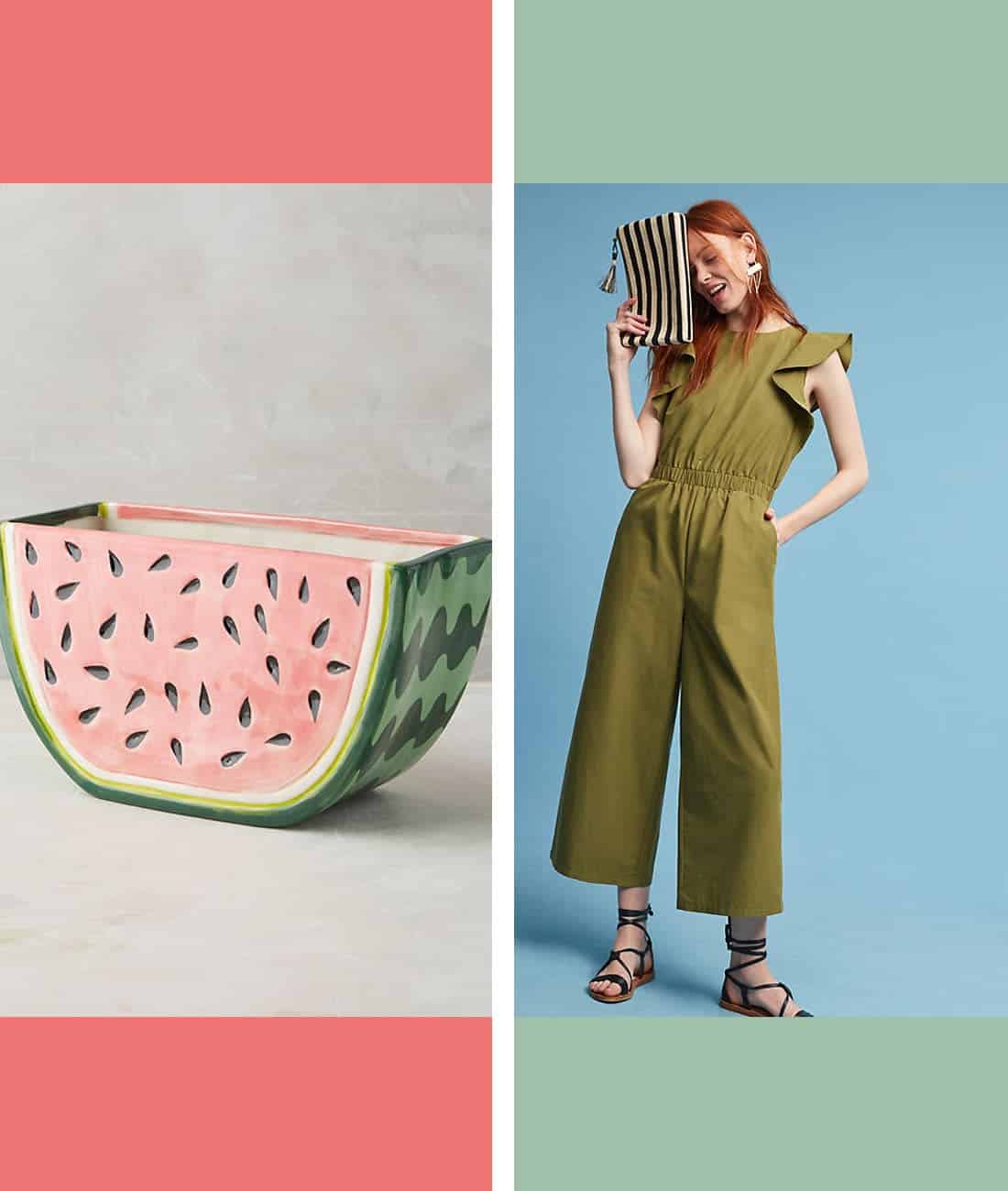 Watermelon Pot • Green Jumpsuit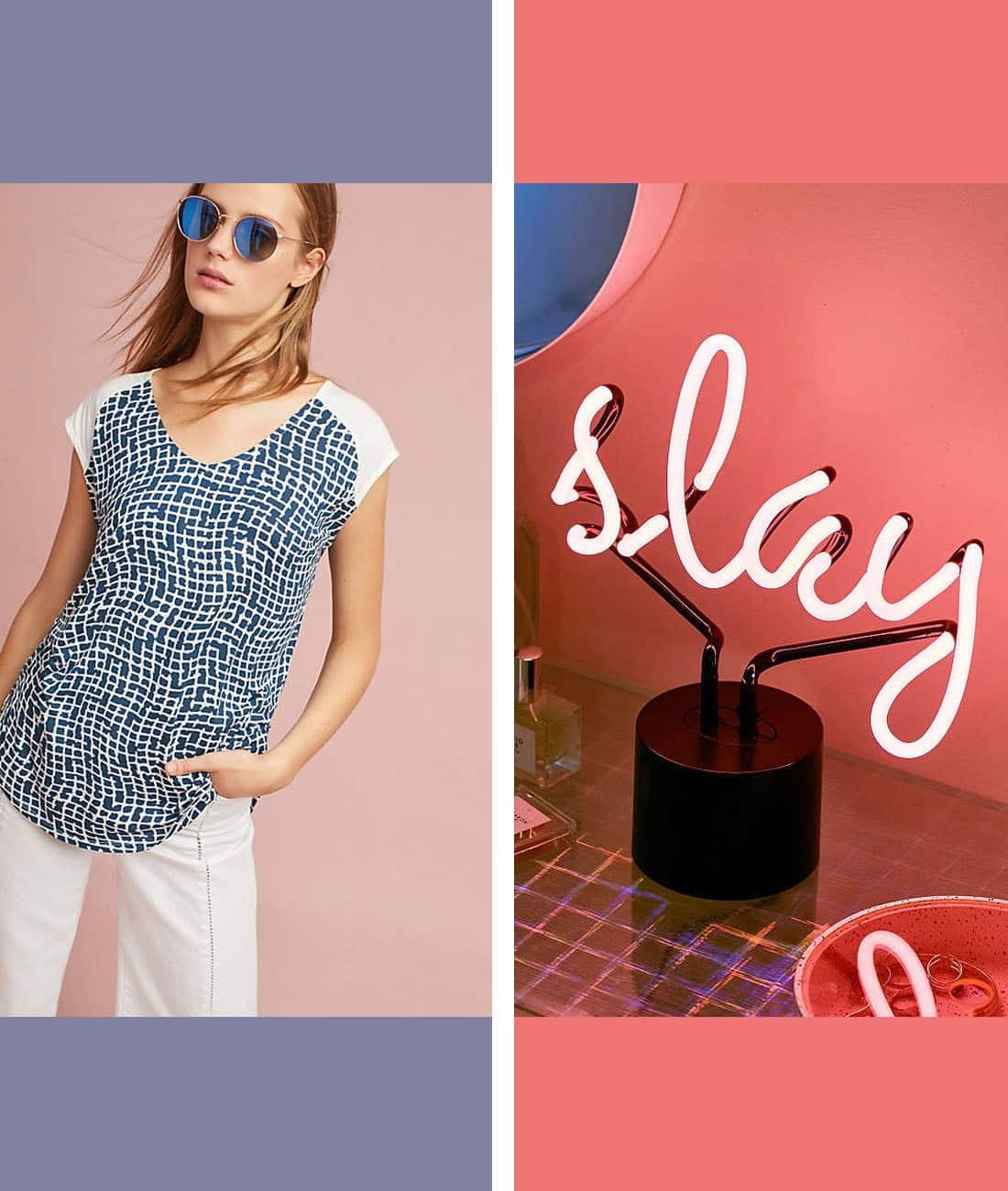 Dotted Pocket Tunic • Slay Neon Table Lamp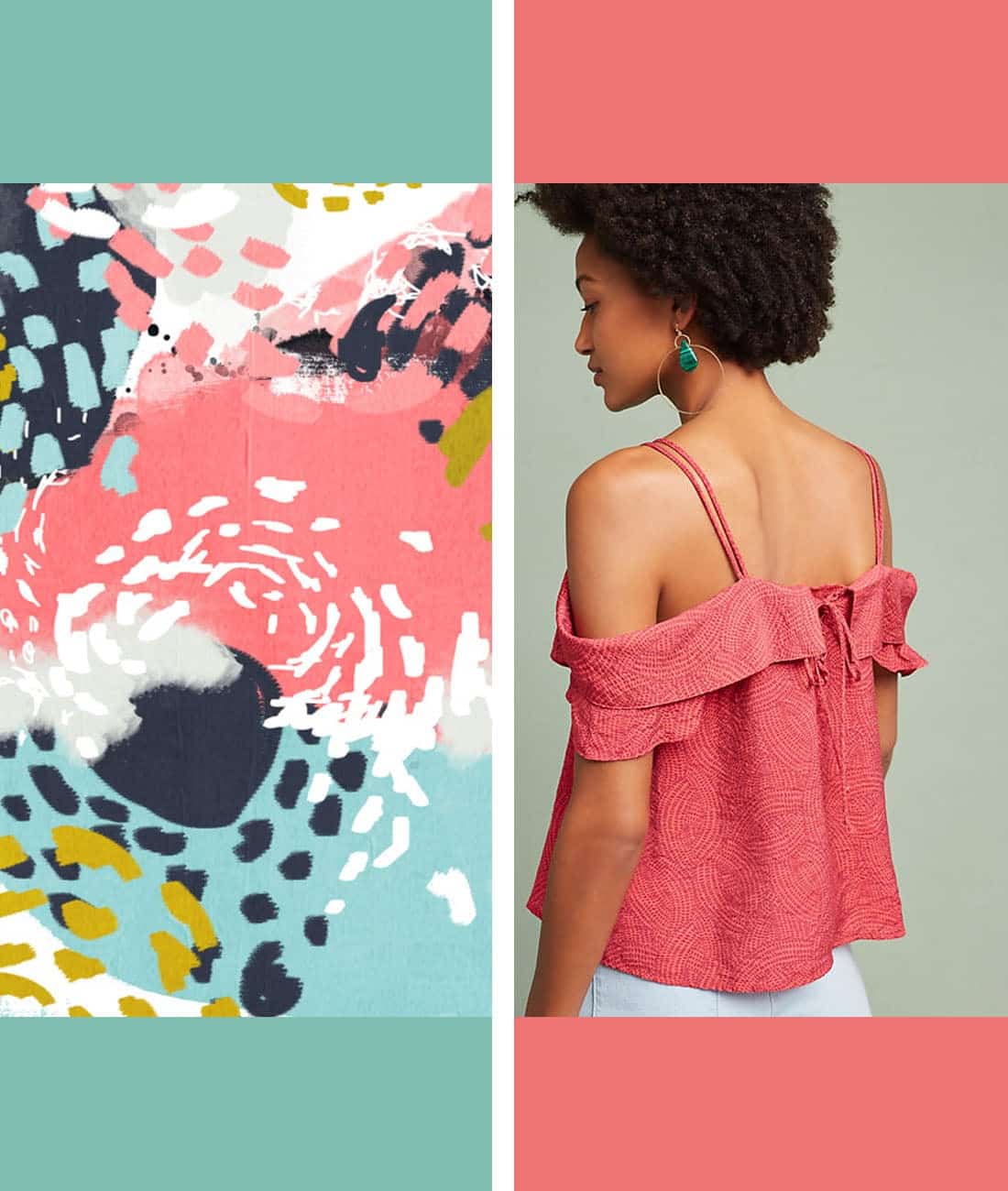 Athena Abstract Painting • Mandalay Open-Shoulder Blouse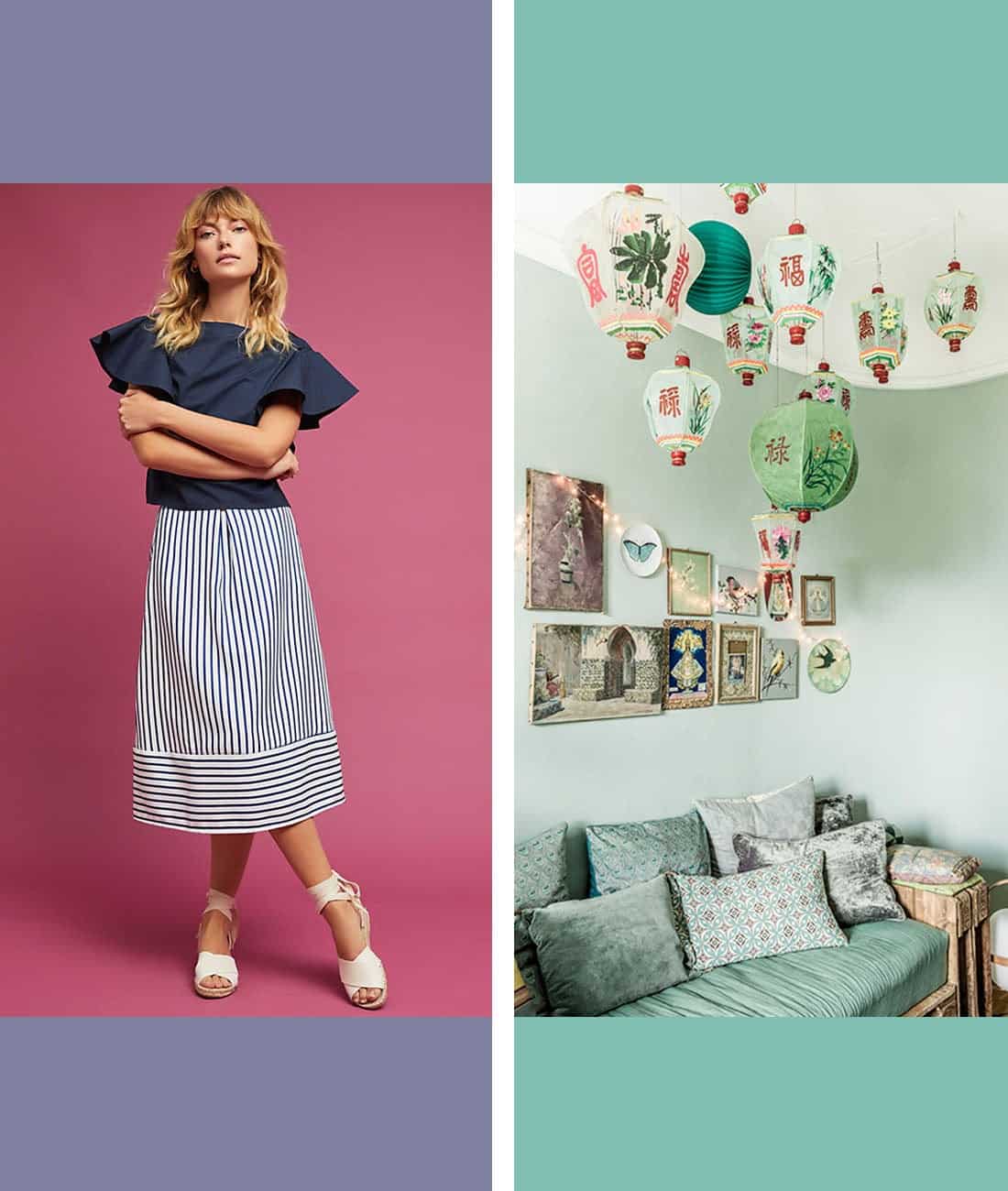 Freeport Striped Midi Skirt • Interior photo by Milk Decoration via sfgirlbybay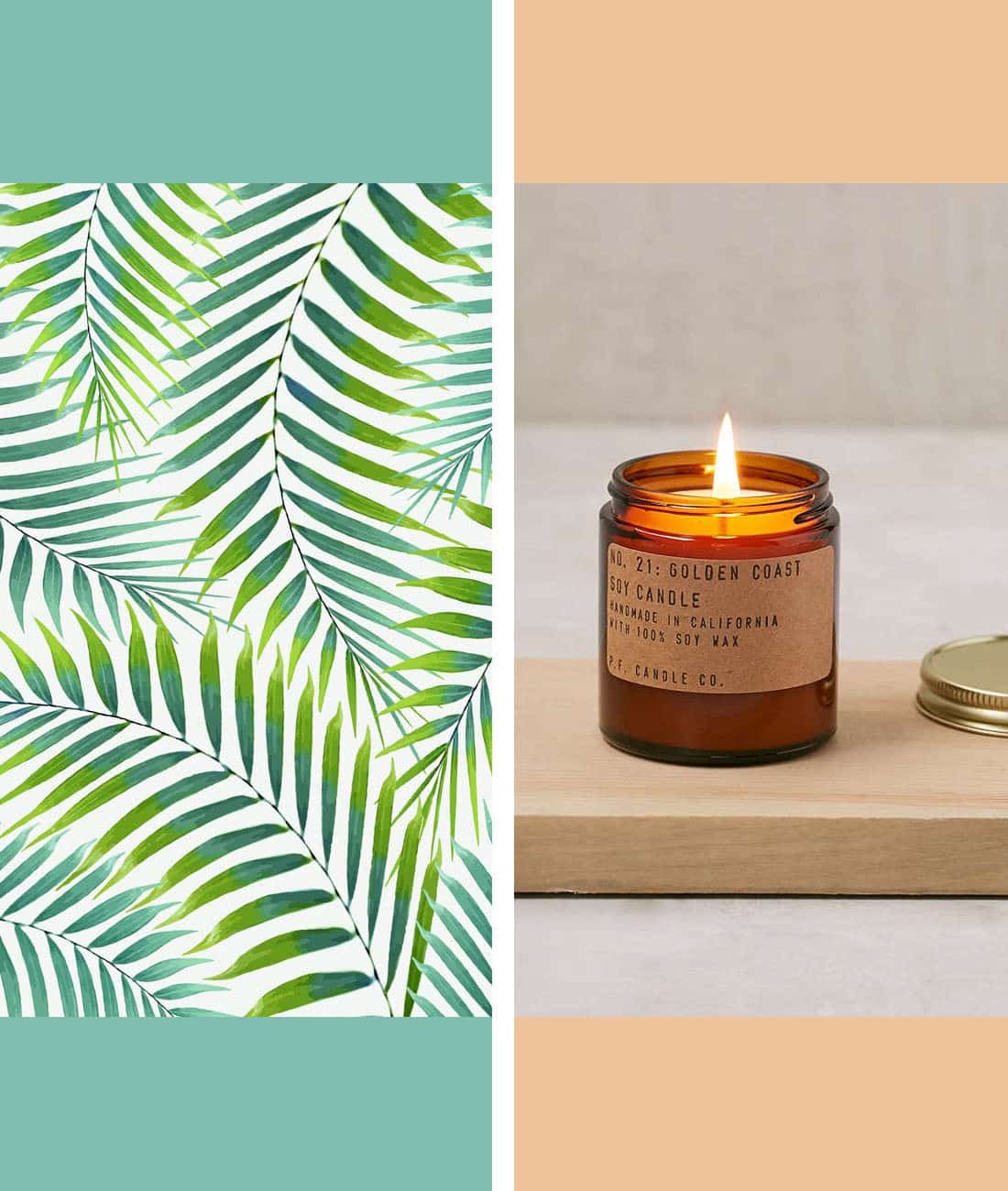 Palm Leaves VI Art Print • Travel Jar Candle
Which of these Watermelon Color Palette colors are your fave? Share in the comments!
Bookmark for later: