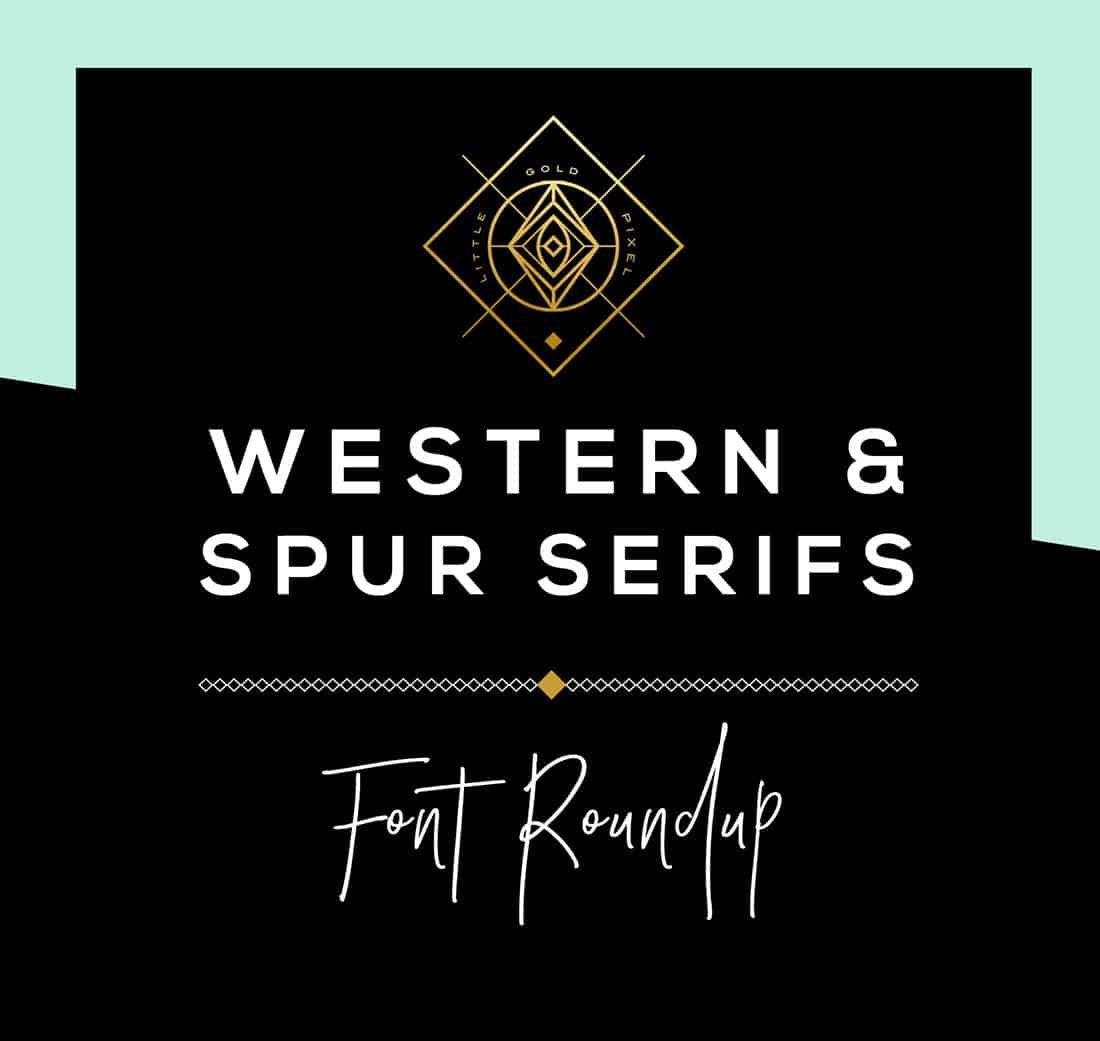 Today is all about my favorite spur & western fonts, but first I have to make a confession.
I've made no secret of the fact that I am not a big fan of westerns. This came up time and again a few years back when I did my 100 Movies project.
But the 100 Movies didn't care what movies I liked. I had to watch them, anyway.
One of the westerns on that list that I really did like was The Good, The Bad and The Ugly.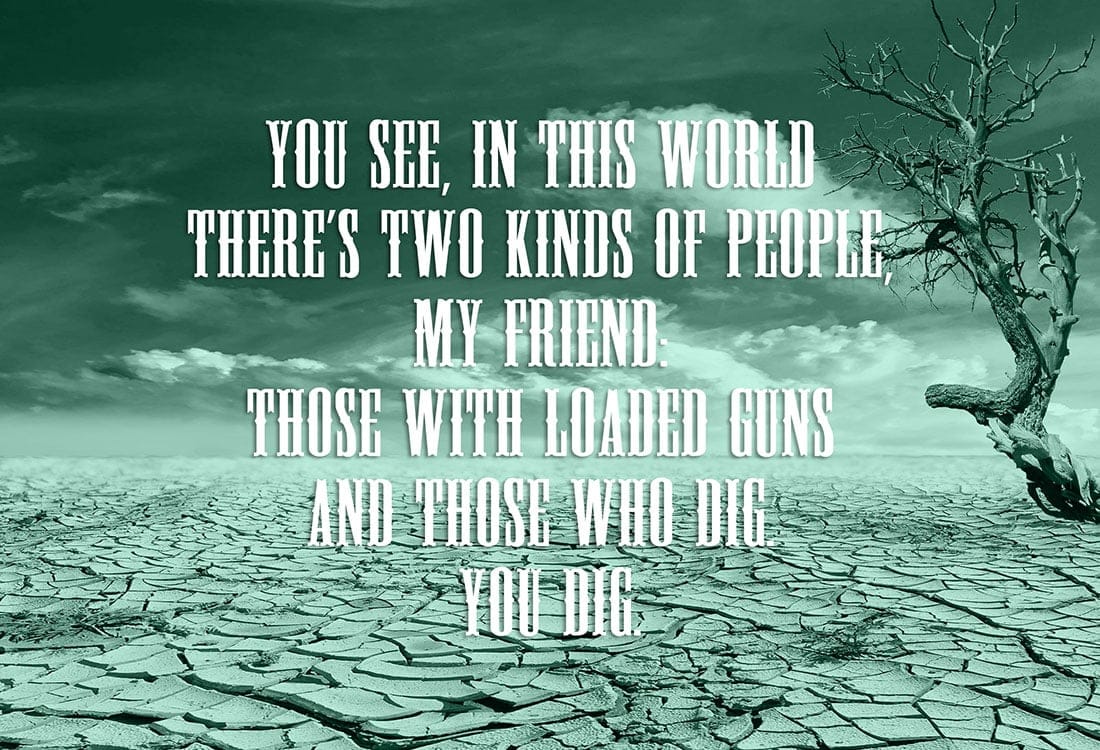 I used Deadwood to render one of my favorite quotes from that movie.
Now, you don't HAVE to use these western fonts for cowboy-related projects. Surprisingly versatile, they fit into any number of situations. I'm growing a steady collection of them in my font toolbox, so I thought I'd share the best ones with you today.
You'll notice that not only are these western-inspired, but they are all "spur" fonts, which means they have all have median spurs.
Spur & Western Fonts Roundup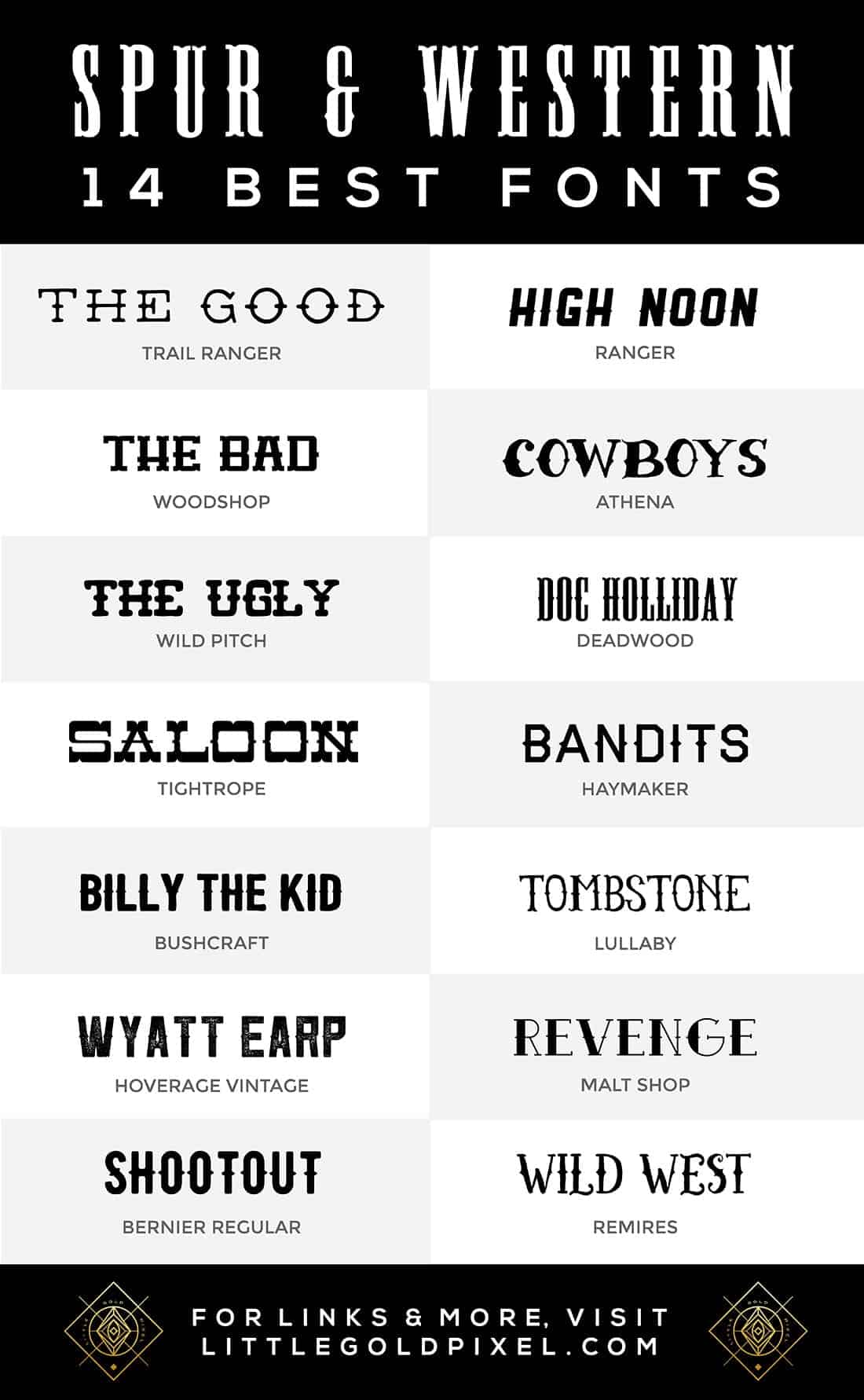 Which one is your favorite?
P.S. Check out past font roundups.
P.P.S. Peep my list of design resources.
---