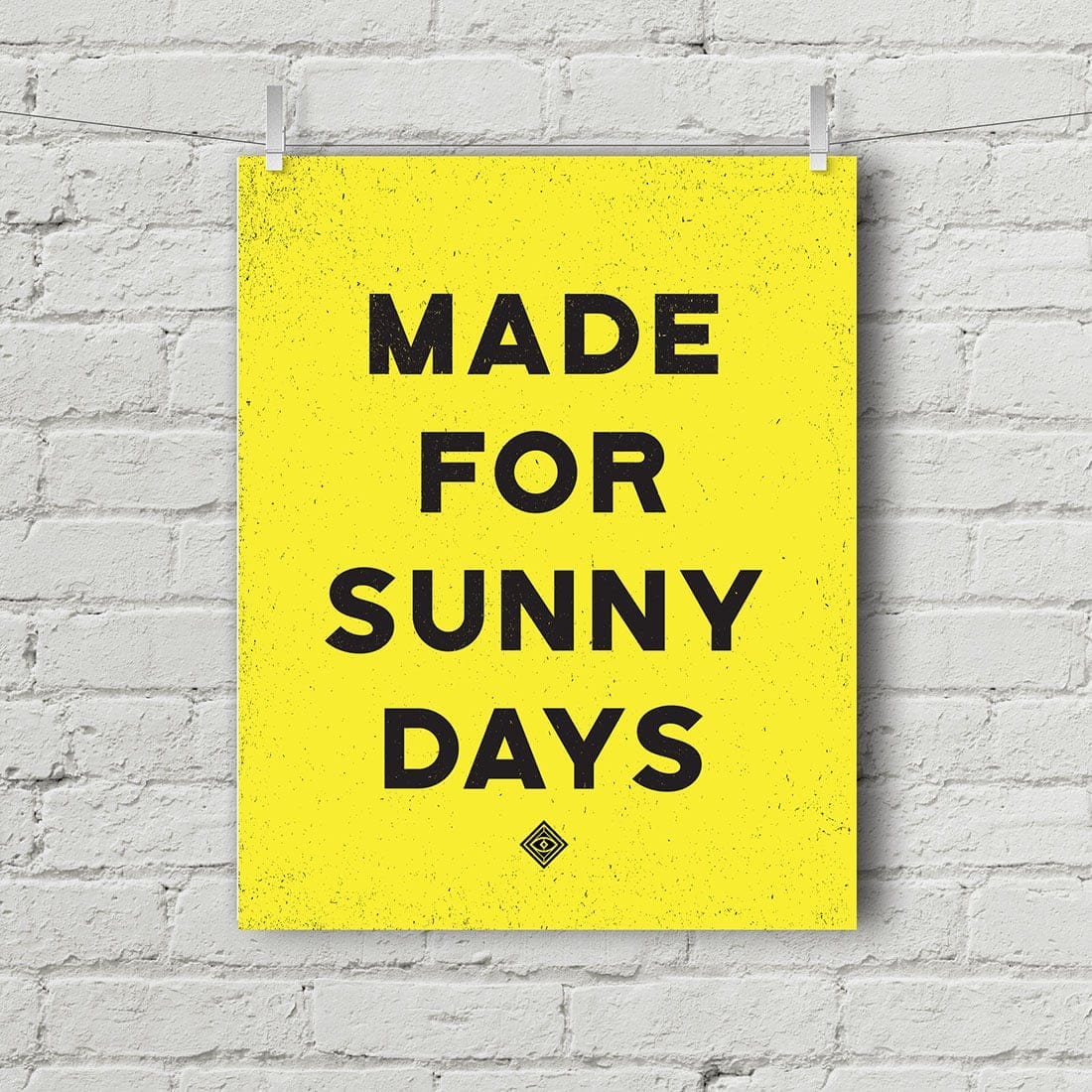 Freebie Fridays is a weekly feature on Little Gold Pixel in which I share a free printable or design resource — art printables, wallpapers, etc. — for you to download and enjoy.
Today I'm sharing a Made for Sunny Days free printable, which might've been the most instinctive printable I've created in months. It's been 100+ degrees here for a few weeks.
Since this is the first year I've lived on the edge of the desert I have no comparison, really, but I can tell you this: It's hot. The sun is intense. Thank god for A/C in the inland empire!
All sweating aside, I'm happy I live in a sunny place.
Here's to soaking up that Vitamin D all summer long, baby.
Made for Sunny Days Free Printable
Art is a high-res 8.5×11. This free version is watermarked with the Little Gold Pixel logo. It's for personal use only. No redistribution, selling, shady business or other mean stuff, mmkay.
Tools used: Adobe Illustrator, Bourbon Grotesque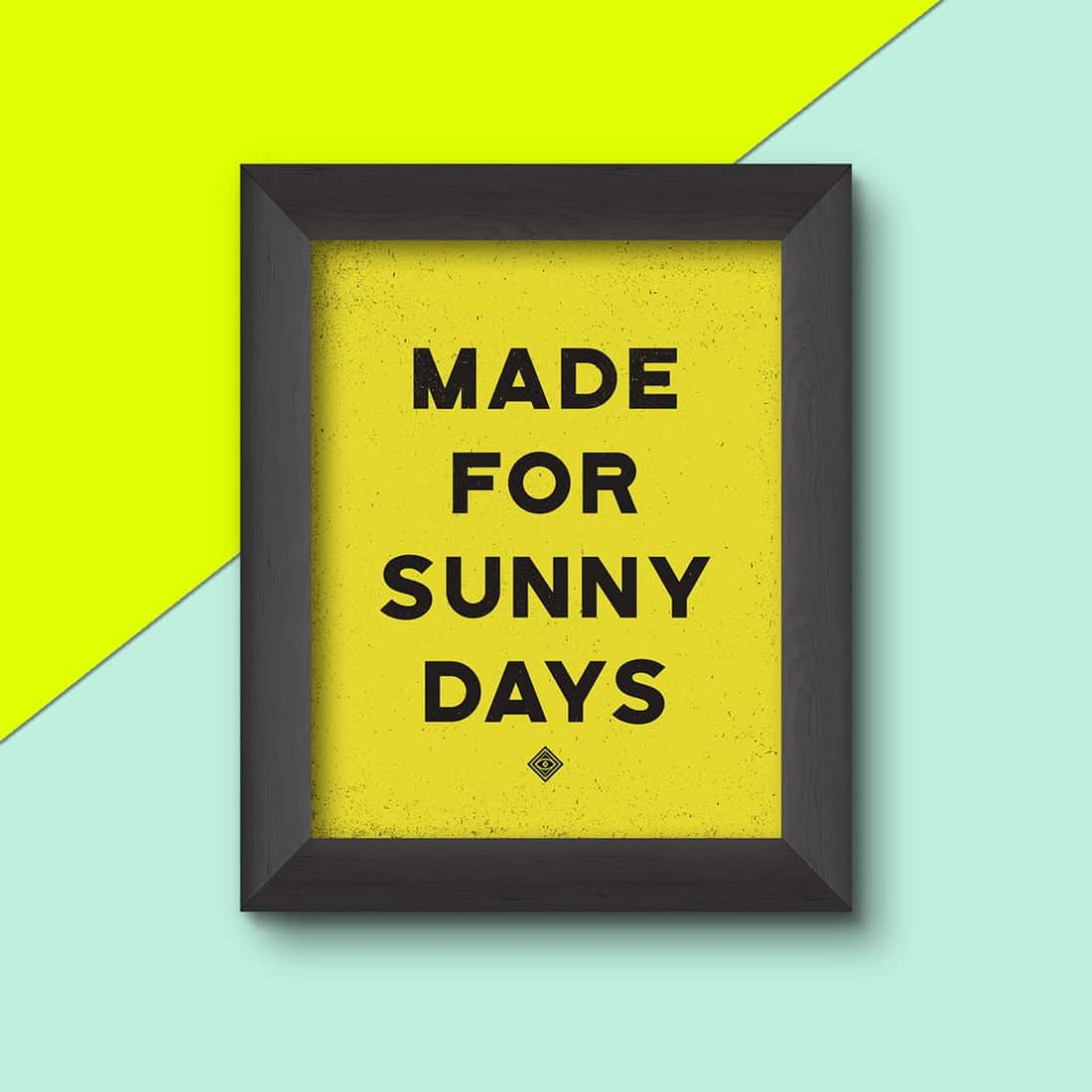 Bookmark for later: