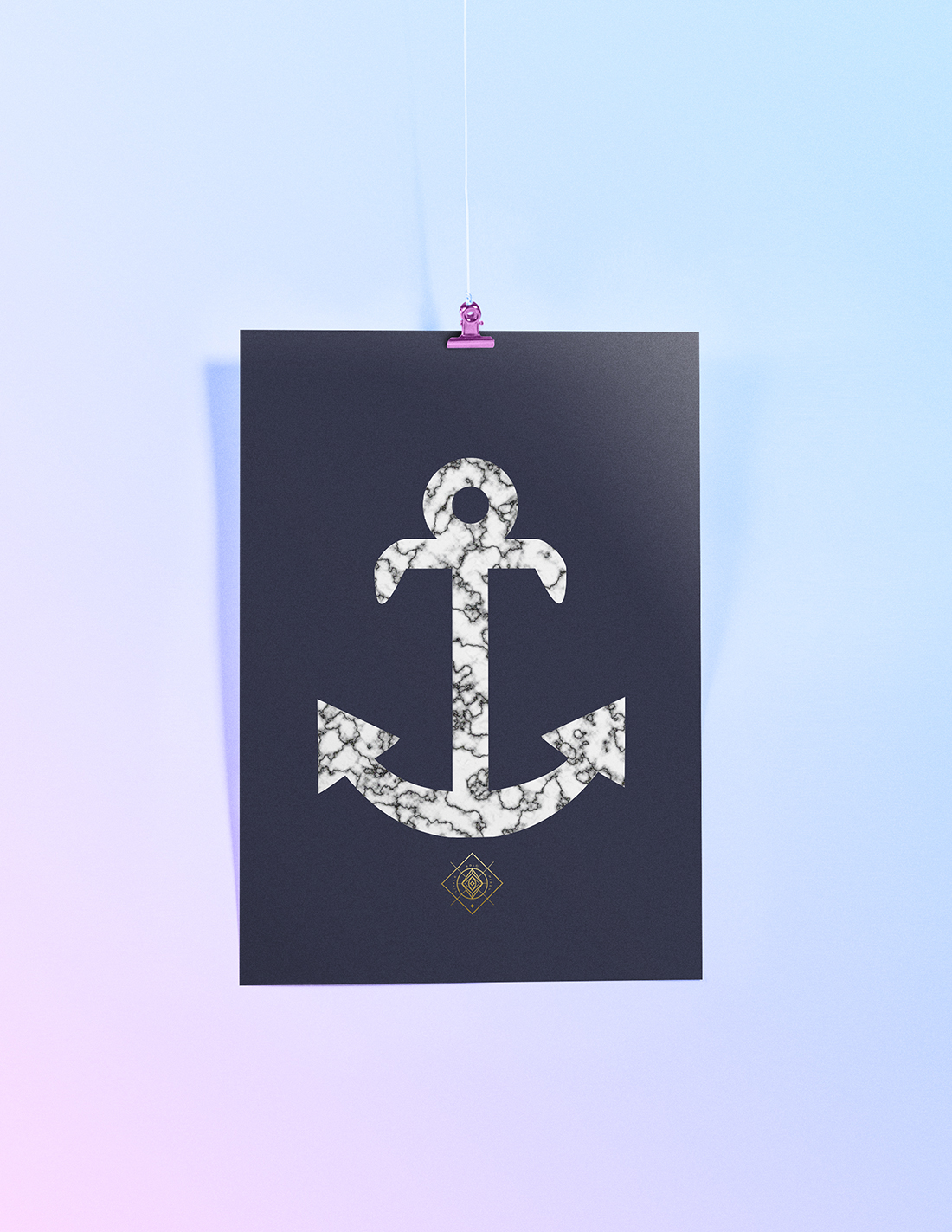 Freebie Fridays is a weekly feature on Little Gold Pixel in which I share a freebie — art printables, wallpapers, etc. — for you to download and enjoy.
When I was creating this anchor printable for you, I fell into a color palette inspired by the Easter eggs I dyed with my daughter.
Have you ever used brown eggs? The colors turn out different, to say the least.
At first I was disappointed because I wanted that neon yellow I've grown accustomed to over the years, and I wanted to layer on watercolor hue after watercolor hue to make a crazy pattern.
What happened was I still did all that layering, only my eggs came out marble navy, almost black. Really, really cool.
But not as cool as this printable, which mixes my two fave things right now: nautical + marble. They are unexpected together but actually complement each other well if you think about it.
Anchors sink like stone. Marble is a stone. You see where I'm going.
Marble Anchor Free Printable
Art is a high-res 8.5×11. This free version is watermarked with the Little Gold Pixel logo. You can download the unmarked version in the Little Gold Pixel shop.
Tools used: Photoshop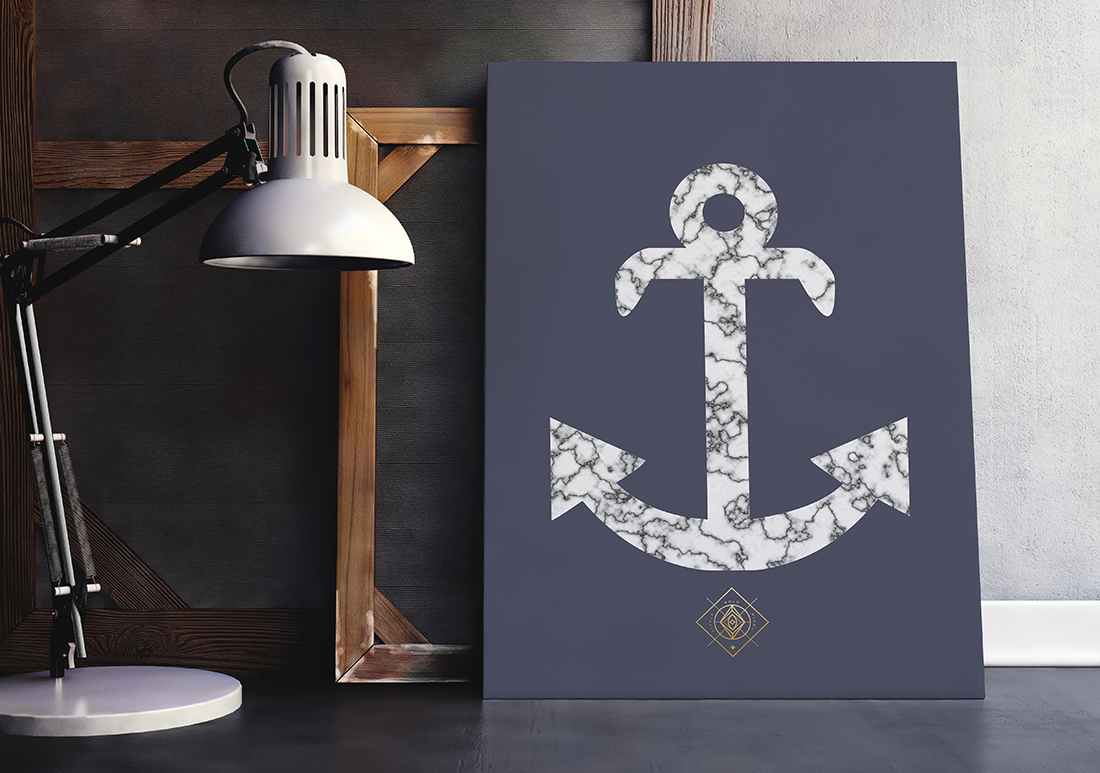 Download Freebie
Marble Anchor Printable: Premium Versions
These versions are watermark-free and come in six different sizes/dimensions (up to poster size!). Toggle to see other color option.
Bookmark for later: