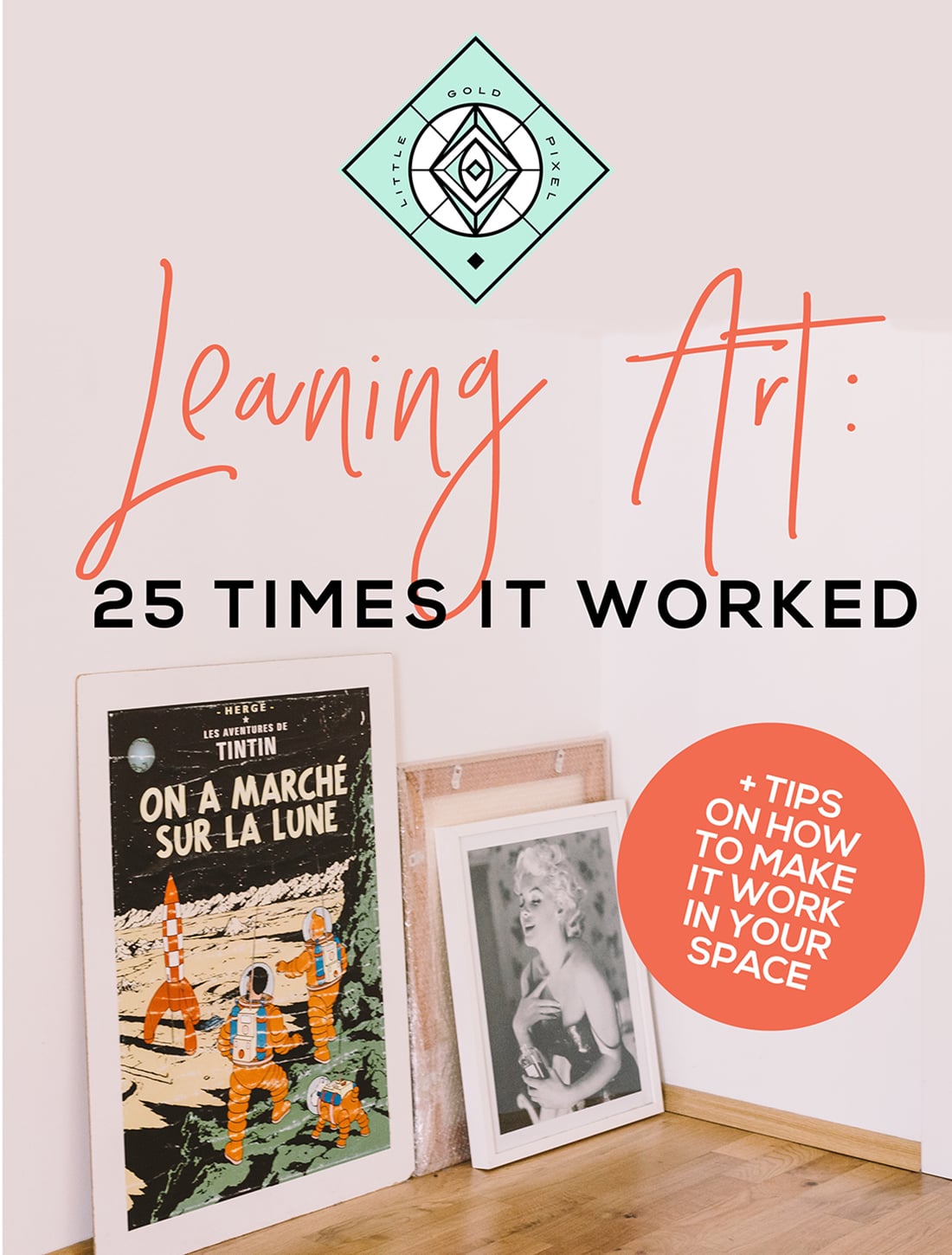 I've recently changed my mind about leaning art. Let me explain.
We are going on month six already in our new place. I mention this not to tell you how time flies as much as to confess that there ware some walls in this house that are still artless.
The gallery wall consultant with bare walls? It's like a dentist with no teeth or a baker with no bread. Or, you get the drift …
We have high, vaulted ceilings. And, to be frank, I was enjoying the sun filtering in and bouncing around our empty walls. But for the past few weeks I've been mulling a gallery wall in our stairway landing, similar to the one we had at our old place, but something didn't feel right.
Then it dawned on me: Leaning art on the floor.
Previously I had written it off as something a person does when she either can't hang art because of rental agreements or because she can't decide what to hang.
I apologize if this is you (it has definitely been me in the past, too, if that makes you feel better).
But now I see that it can be a fun way to finish a gallery wall in a fresh, unexpected way.
Leaning Art: A few observations
Here are a few guidelines to help make your leaning art wall successful:
Try to keep the surrounding space as neutral as possible. If working with color, try to keep a strict color palette so the eye will know where to focus. You want this to look like it's on purpose.
The bigger the leaning art, the better.
Try layering a few pieces of leaning art for visual interest.
If your space allows it, putting a chair or a planter nearby does a lot to anchor the space and make the leaning art really feel intentional.
Leaning Art: 25 Times It Worked
Here are 25 examples of using leaning art in a gallery wall where the spaces felt balanced and easy.
one
two
three
four
five
six
seven
eight
nine
ten
eleven
twelve
thirteen
fourteen
fifteen
sixteen
seventeen
eighteen
nineteen
twenty
twenty-one
twenty-two
twenty-three
twenty-four
twenty-five