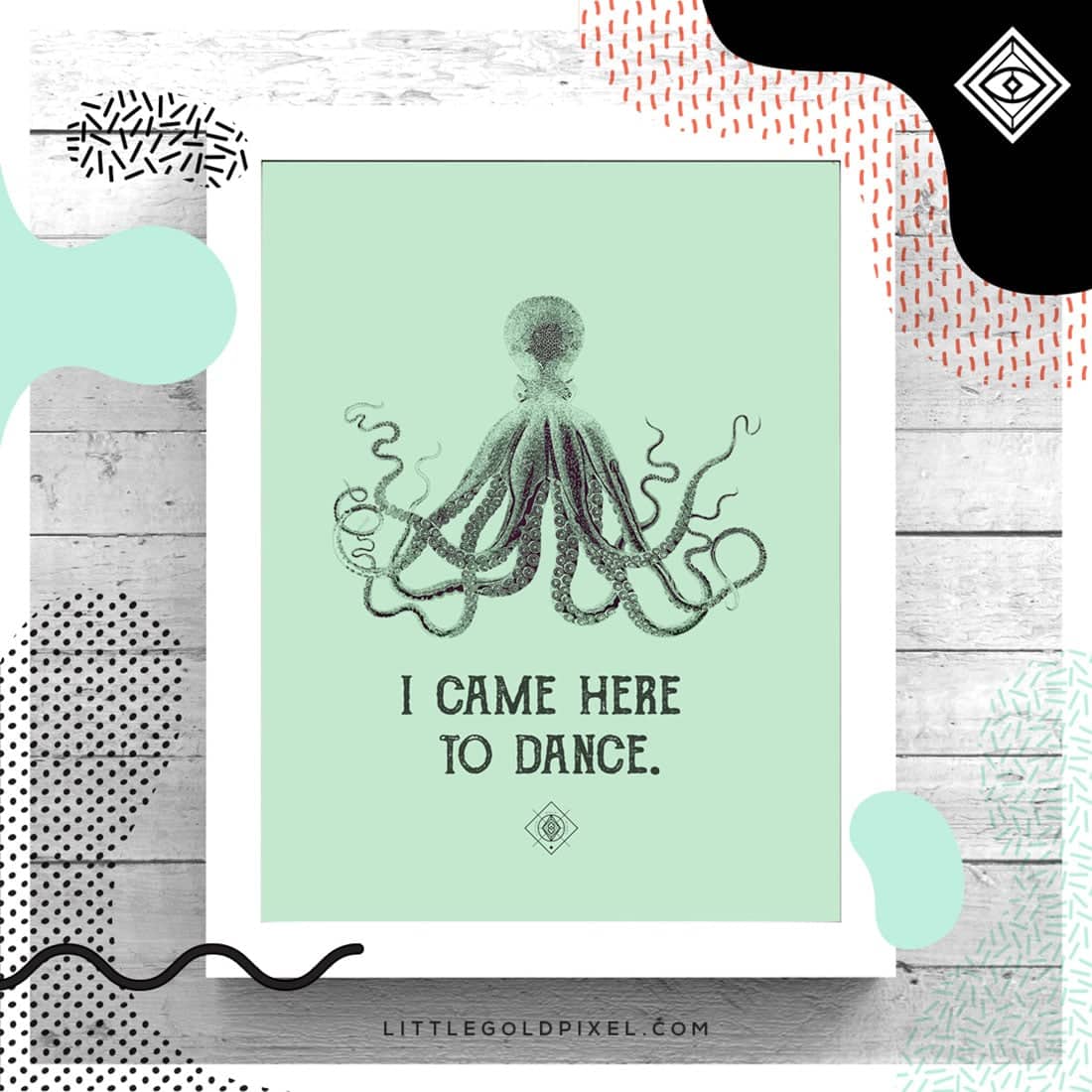 Freebie Fridays is a weekly feature on Little Gold Pixel in which I share a free printable or design resource — art printables, wallpapers, etc. — for you to download and enjoy.
You're probably looking at that octopus free printable and wondering, "What?" or, fingers crossed, you're laughing. Because laughter is the intended purpose.
When I came across a leggy vintage octopus (or is it a cuttle fish?) on The Graphics Fairy, this quote from Spy Hard came to mind immediately.
We love watching comedy spoofs in this house.
There are a few I've probably seen an unhealthy amount of times: Spaceballs, the Naked Gun series, Austin Powers, Spy Hard. Yes, I love Leslie Nielsen.
I was inspired by a scene in Spy Hard in which an innocent man dancing in a club continues to be the victim of unintended violence. First they stab him, then they use him as a battering ram. All the while, he shouts, "I came here to dance!"
What can I say — if you can follow my twisted sense of humor, congratulations! You're invited over for movie night. We're watching Spy Hard. Again.
Octopus Free Printable Process
Tools used: Illustrator, The Graphics Fairy, The Goldsmith Vintage font
Here's a little process video showing you how much consideration I give to font choice! I still love Futura, but it didn't play well with the vintage vibe of the octopus. So I went a little vintage, a little faded.
Octopus Free Printable Download
Art is a high-res 8.5×11. This free version is watermarked with the Little Gold Pixel logo. It's for personal use only. No redistribution, selling, shady business or other mean stuff, mmkay.
Would you like an unwatermarked version in 6 high-res dimensions, all the way up to poster size? Click here to download from the shop!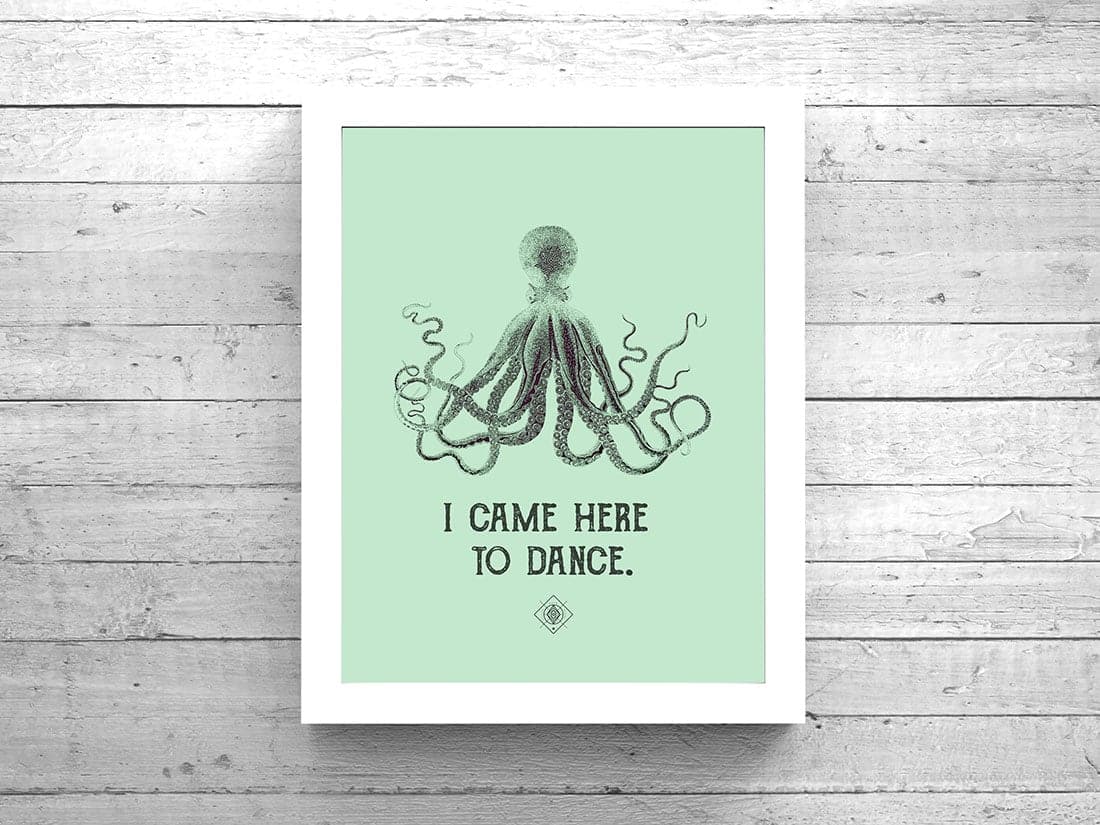 Bookmark for later: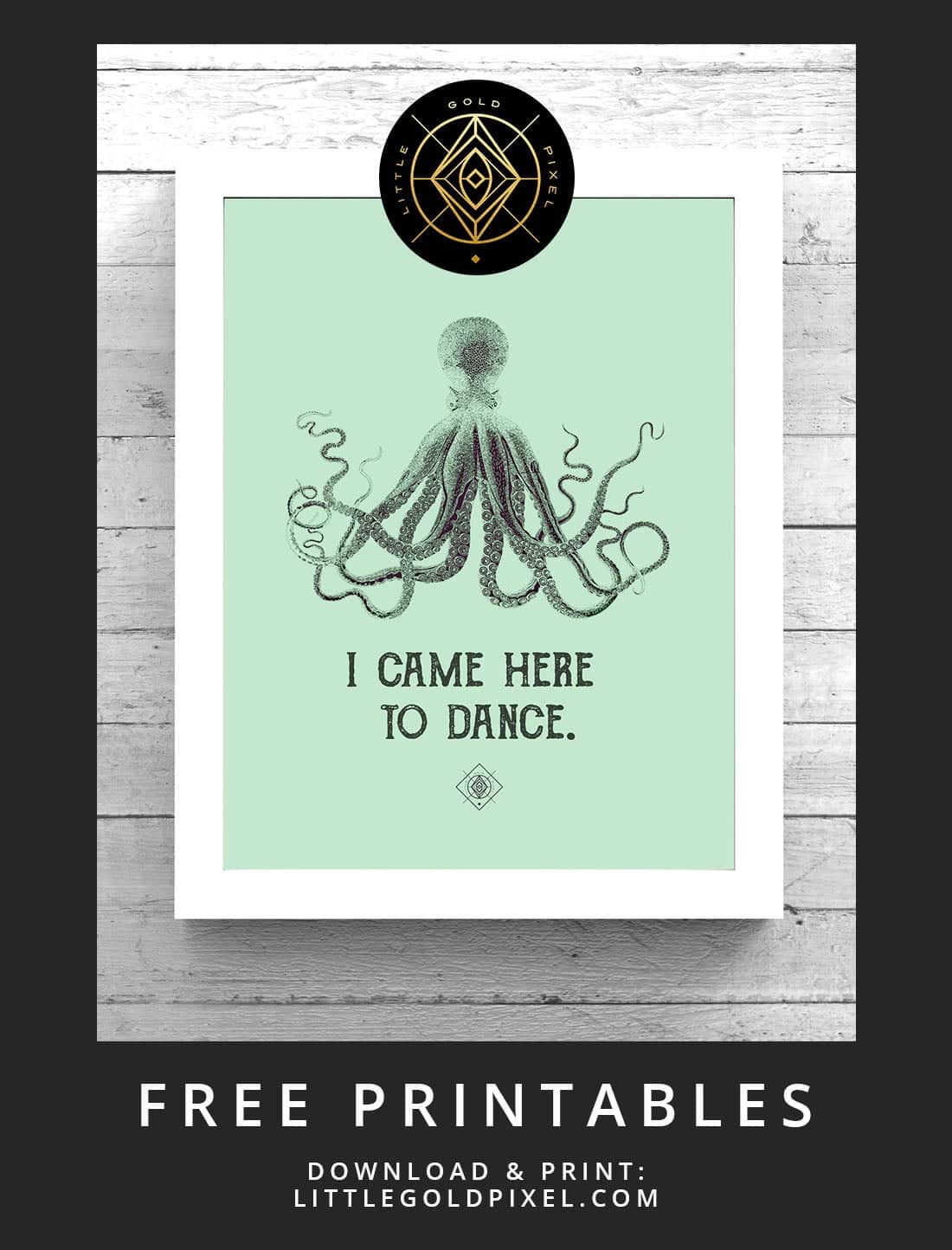 ---
P.S. All the free printables!