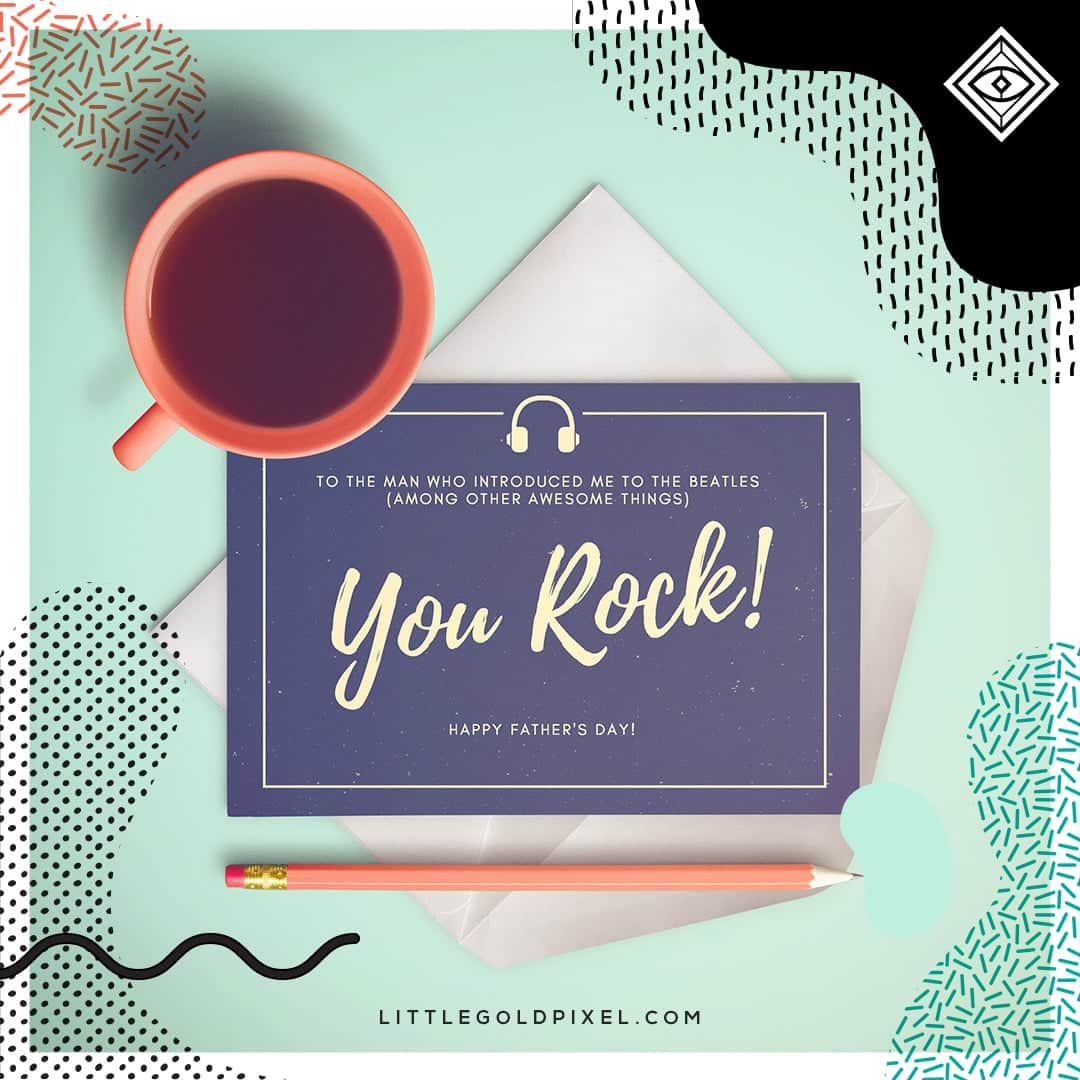 Today I'm going to share a Father's Day free printable card with you because it's coming in up just a few days and OMG I've got nothing so far.
Sometimes I think about how my grandmother could keep up with all 13 of her kids AND their kids AND their kids. I'm talking about a woman who never missed a special occasion.
Without fail, she sent everyone a card for their birthday with $2 and a handwritten missive inside. I can't even fathom how many cards she wrote per week. It's amazing she did anything else.
As much as I loved my grandmother, I'm not her.
I'm the person who designs cards at the last minute. Or gets even lazier to find an even easier way to make a personalized card. Let me tip you in.
Personalize a Father's Day Free Printable Card using Canva
You might want to head over to Canva and browse their design templates. They even have a section all for Father's Day.
(You'll need to create an account to get to these goodies.)
There are some great templates there, right?
Best of all, it's a free design site, so you do not need to have Photoshop (although you really should get it soon if you want to get serious).
I found a template I liked almost as-is, so I opened it and started playing.
Check out this video to see my design edits in hyper speed.
The video is 2:30, but it only took me about 10 minutes in real time to configure the card the way I wanted it and download it to my computer.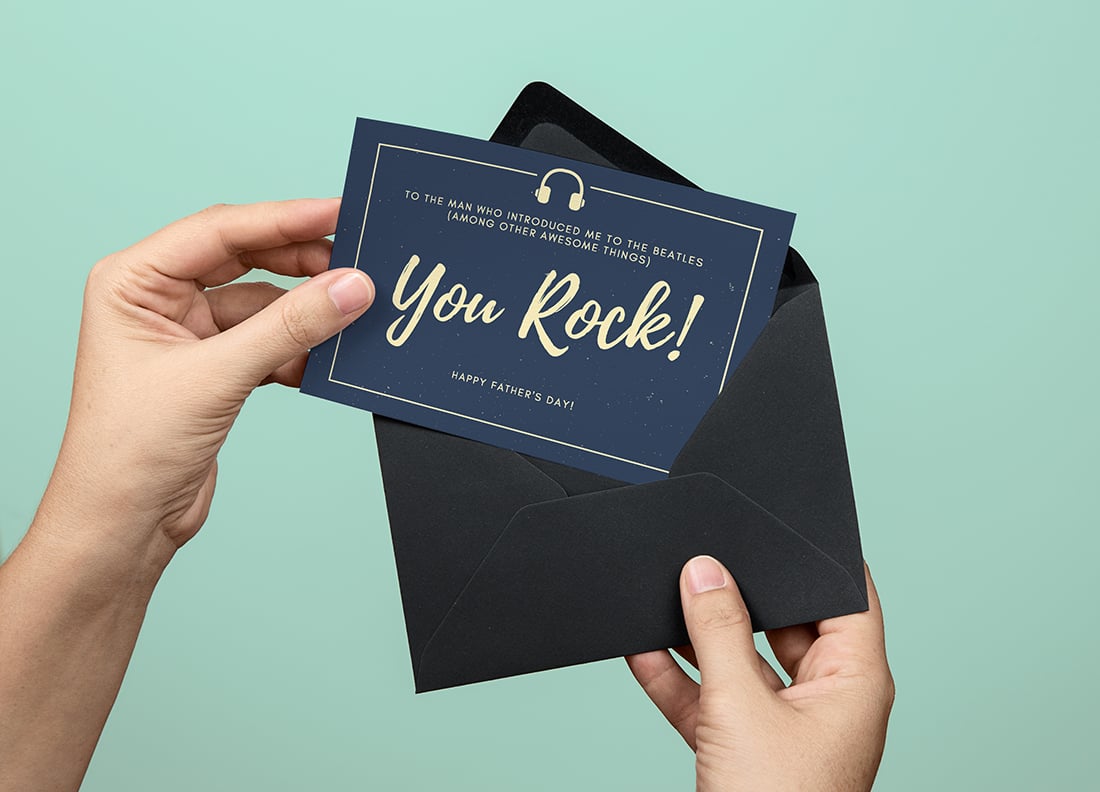 So easy, right?
Father's Day Free Printable Card
This is what I came up with using the Canva template. I personalized it for my dad, but I'm sure many of us learned about the greatness that is the Beatles from our fathers.
Cheers to us!
If this doesn't speak to you, go seek out this card template in Canva and make your own!
Card is for personal use only. No resale or redistribution. Credit when linking. And just play nice, please!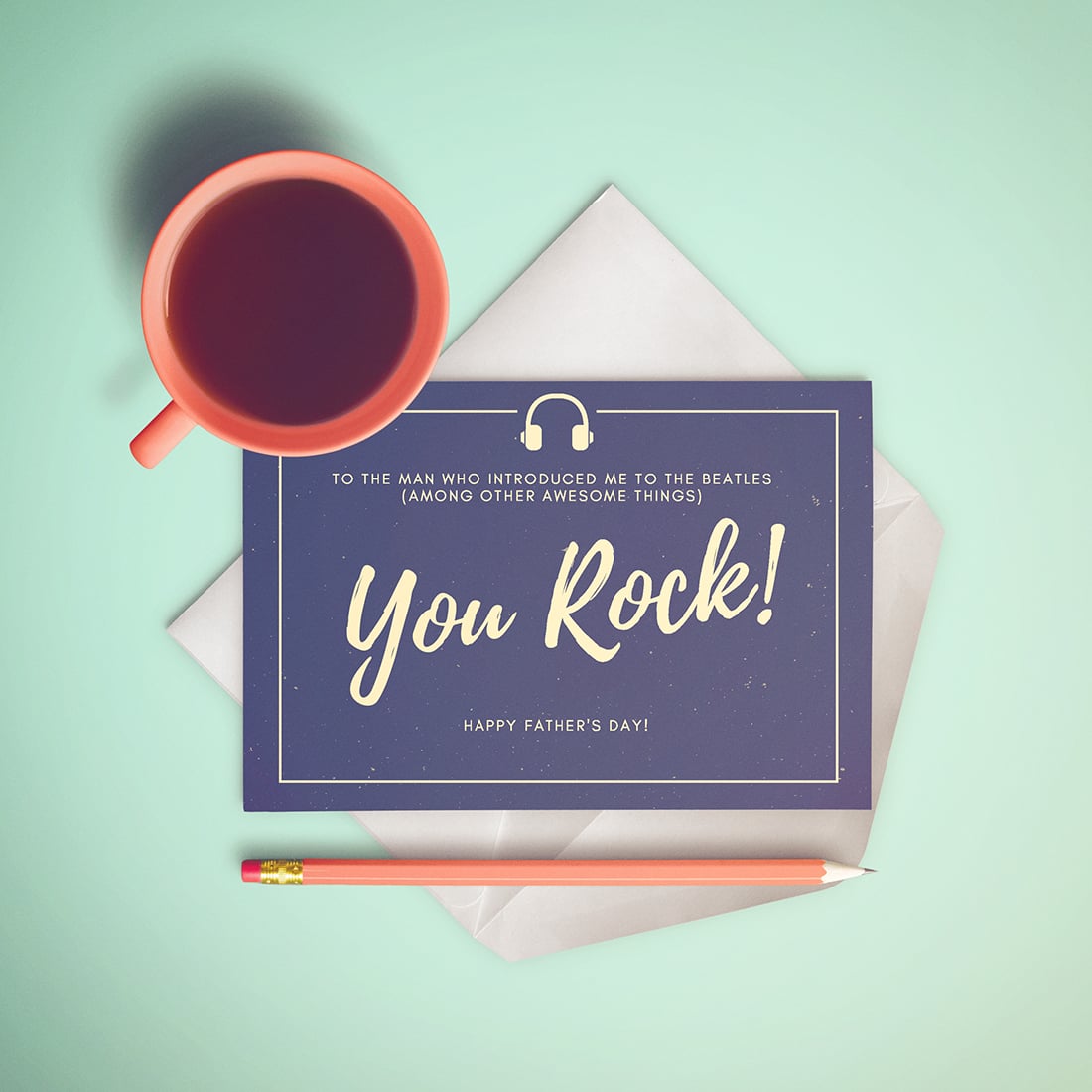 Bookmark for later: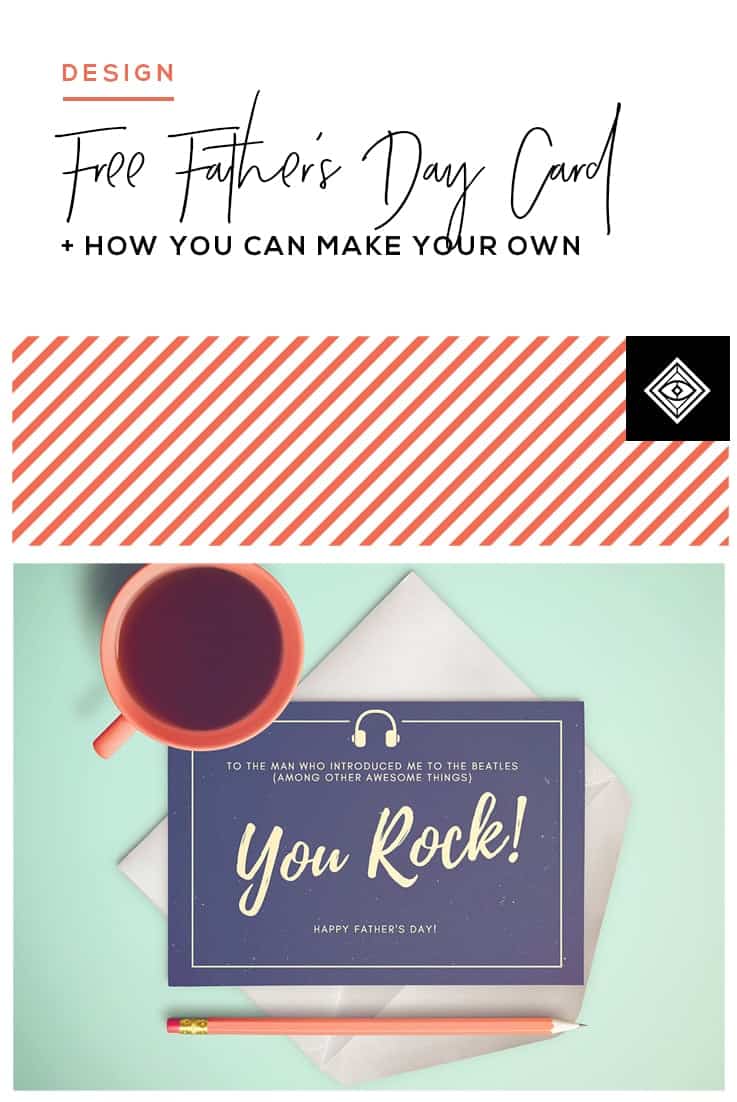 ---
P.S. Last year's Father's Day free printable card.
P.P.S. All the freebies on the blog in one spot!
P.P.P.S. Peep my list of design resources.
---