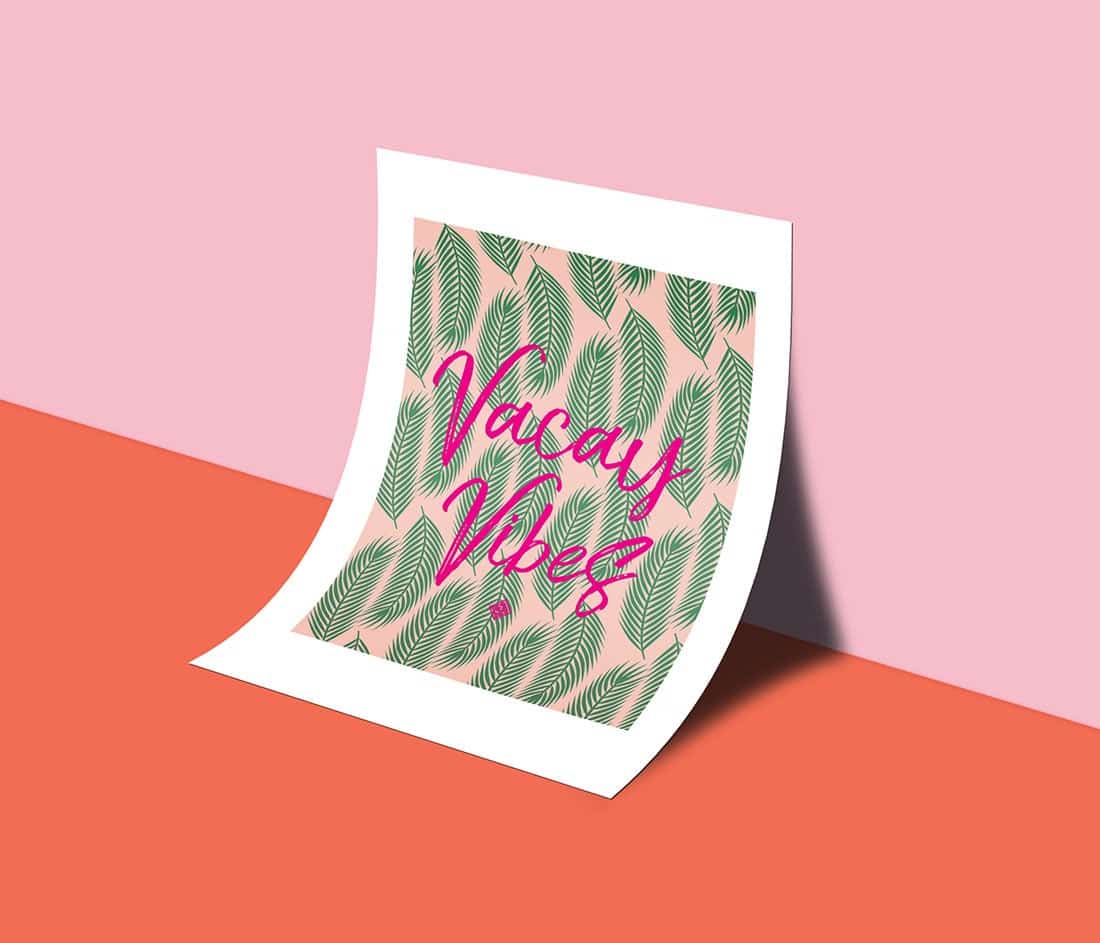 This post was created in partnership with TheHungryJPEG.com.
I'm excited to share some tropical leaves free printables today to kick off the honest start of summer, but first I want to talk about something no one reaaallllly talks about.
Designer's block.
Like writer's block, but for people with font problems instead of word problems.
Have you ever stared at a blank screen, creativity completely gone? You fiddle around with a fidget spinner, check Facebook 50 times and then return to your project and still … nothing.
Lemme tell you, I've been there. Many a night I will know I need to create something for, say, the newsletter, but I'm burnt out and just want to fall asleep on the couch while attempting to watch House of Cards for the umpteenth time.
You can boost your creativity many different ways, but here's one that works without fail: Invest in a design bundle and PLAY AROUND. (I'm a firm believer in playing around. Don't take yourself seriously.)
The TheHungryJPEG.com design bundles are always awesome. They release at least one big one a month (this month's is The Funtastic June Bundle), and you get 44 fonts and 50 graphic packs for only $29.
To put this in perspective, you could pay that much or more for just one font. I know this because I have a legitimate font obsession.
The other night I was feeling uninspired, so I downloaded The Funtastic June Bundle and snooped around. A few of the things I highlighted:
So many great "bouncy" script fonts.
Tropical clip art galore!
Delicious summer ice pops clip art. Mmm.
A totally rad geometric kit that looks straight out of Saved By the Bell.
A cactus pack 🙌
Cute fruit with little smiles on them.
The best part? Even for those of you who do not know how to use these graphic elements, you get sooo many ready-made printables in this bundle. Yes, you heard me right! Sea animal posters, Scandinavian-style cards, cacti patterns — it's truly a treasure trove for wall art.
I really could go on and on and on, but you're probably not even reading this anymore, you're so busy downloading the bundle. The Funtastic June Bundle expires July 2, so run don't walk. (Psst: You can also get 10% off if you tweet about it before buying.) Scroll down to the bottom of this post if you want to see a sneak peak of everything that's included.
Process: Tropical Leaves Free Printables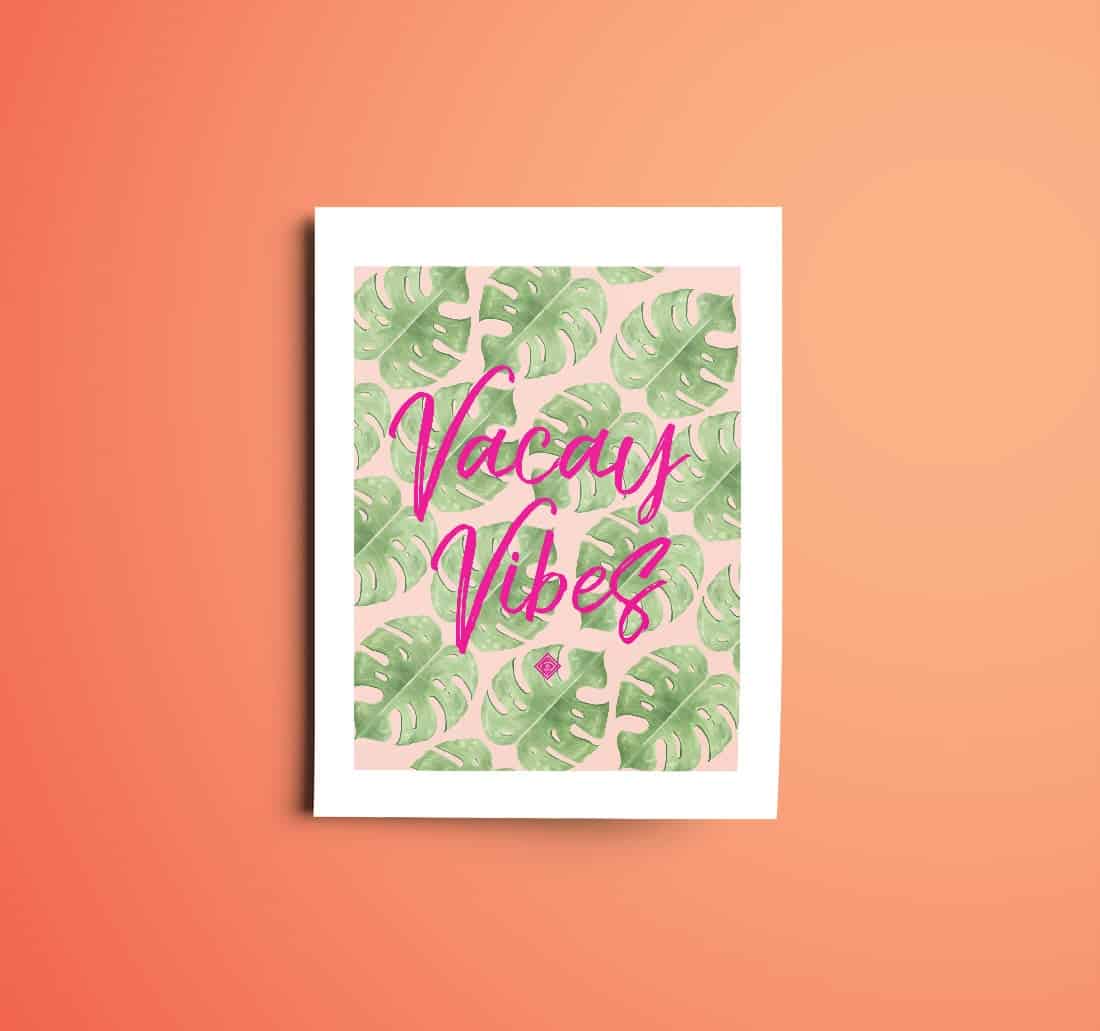 So, after playing around with the bundle a little while, I plucked out a few design elements and made some tropical leaves free printables for you.
As you know, it's vacation season. Do you have plans? Anywhere tropical? Even if you don't have plans, I'm sure your day would be brightened up with some Vacay Vibes on your wall. You can't help but smile when you see plants on pink, right?
Here's how I worked it out in Illustrator. This is a sped-up process video. If you see anything go by super fast and want to know how I did it, don't hesitate to ask in the comments!
Download: Tropical Leaves Free Printables
Printables are in a high-resolution letter-sized PDF. For personal use only.
Tools used: The Funtastic June Bundle (font: The Braggest Alt Regular; monstera leaf: Tropical Jungle pack; tropical leaf: Summer Tropical Vibe pack); Adobe Illustrator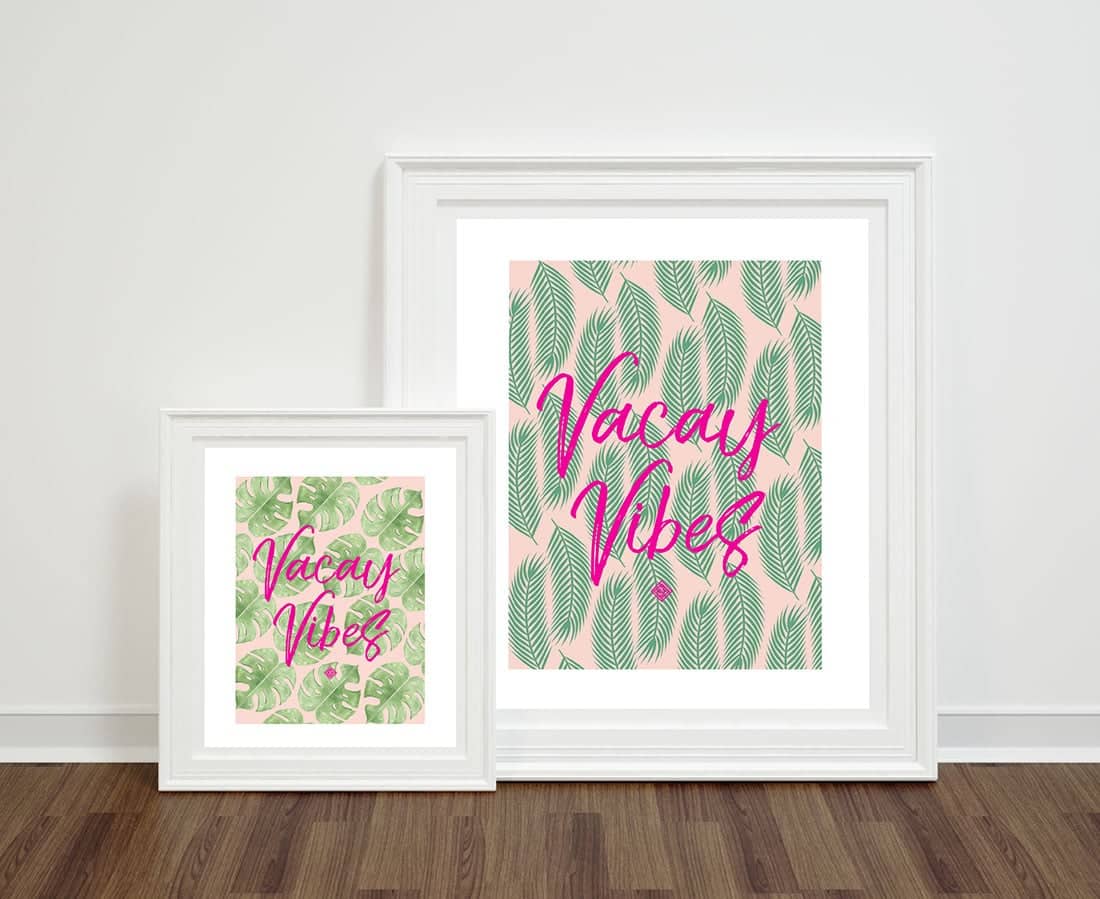 Bookmark for later: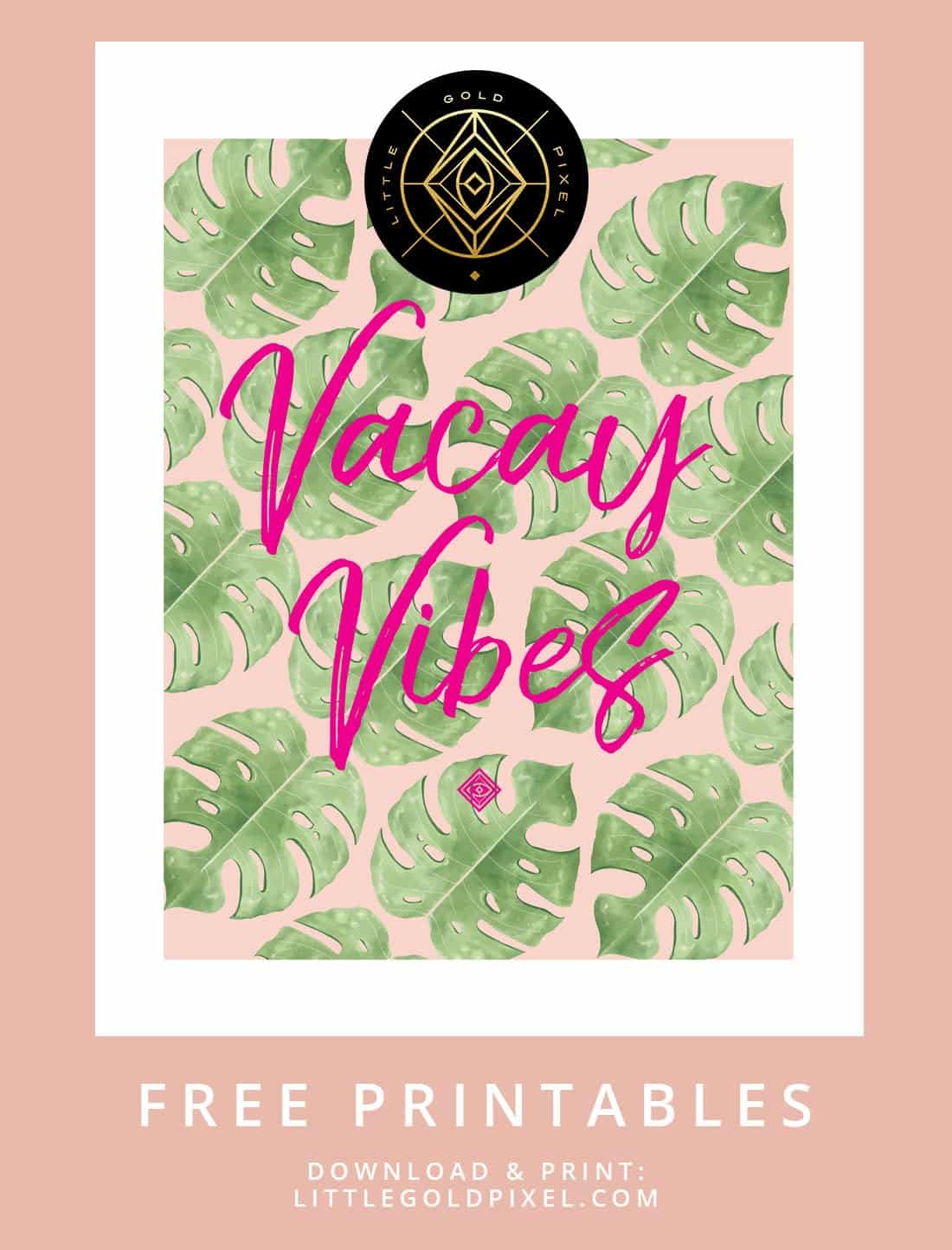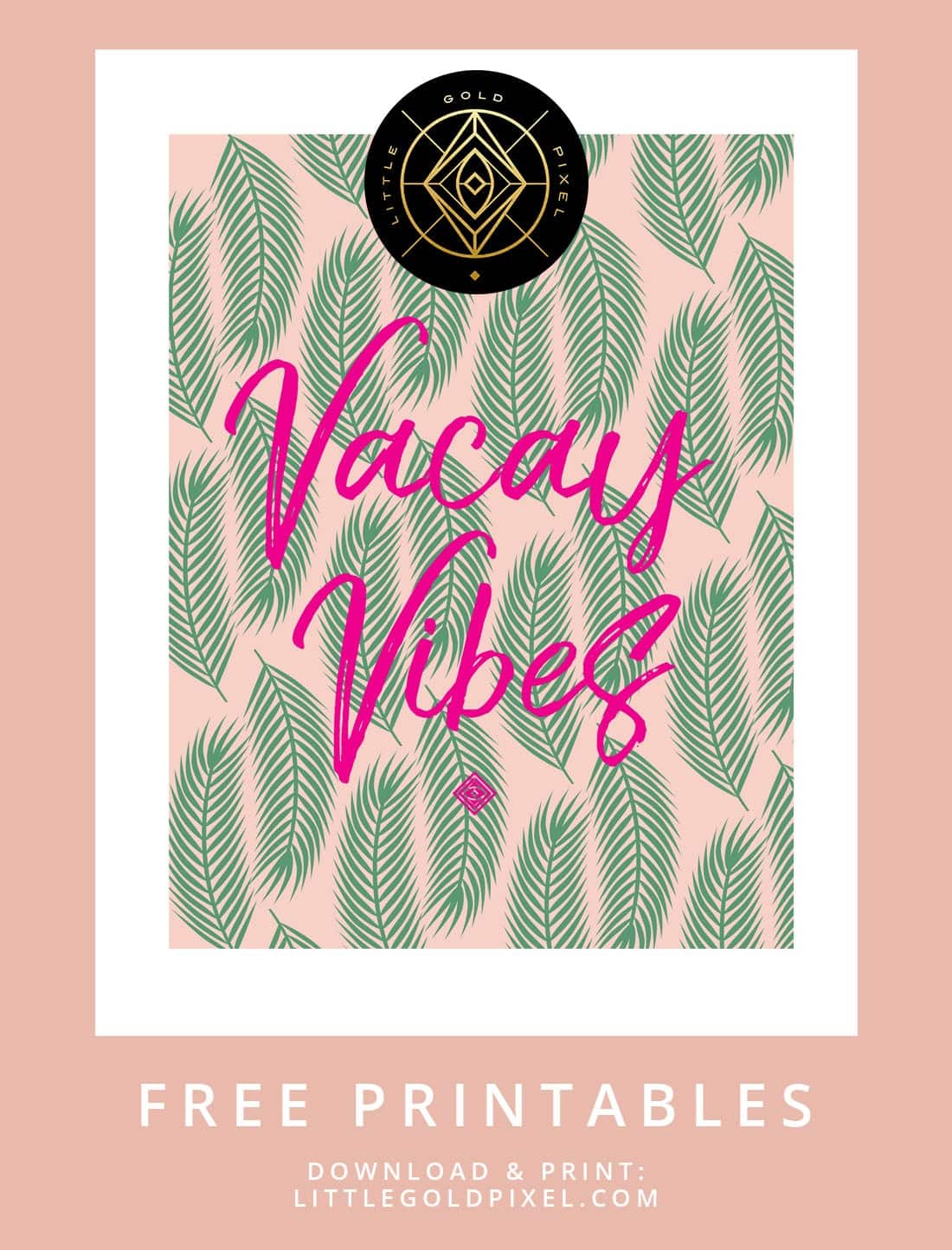 P.S. All the free printables!
---
This post was sponsored by The Hungry JPEG, a marketplace for designers, crafters, newbies, seasoned graphic design ninjas and anybody with an interest in the design world. Check out their $1 deals and weekly freebies! All opinions are my own. I only partner with companies I know and love. Thank you for supporting Little Gold Pixel!