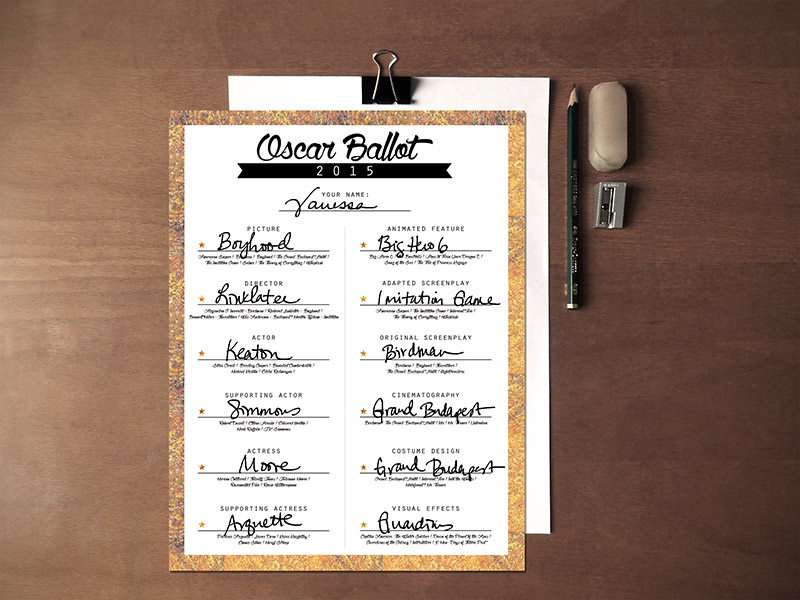 It's Oscars weekend!
For those of you who don't know, I work in the entertainment biz. So I should care about sound editing. And short films. And original score. The thing is, I just don't.
For argument's sake, let's assume you feel the same way.
If so, I made some ballots that will help you focus on the important stuff. Best picture, actor, actress, etc. I didn't include Best Song. (But just so you know, it should be "Everything Is Awesome." If it isn't, I'm calling shenanigans.)
Anyway, these printables would be great at your Oscar viewing party this weekend. They're short and sweet. And you don't have to pretend you watched any of the foreign-language films. *Ahem.*
So tell me: Who's going to win Best Picture?
For your reading pleasure: Honest titles for 2015's Oscar-nominated films.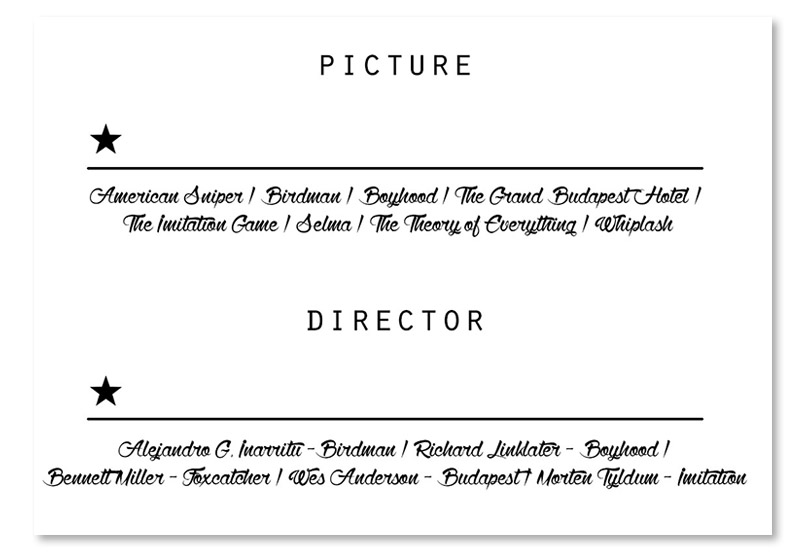 Oscar Ballot 2015: Free Printables
High-res PDFs in 8.5×11 format, easy to print on 8.5×11 paper.
Minimal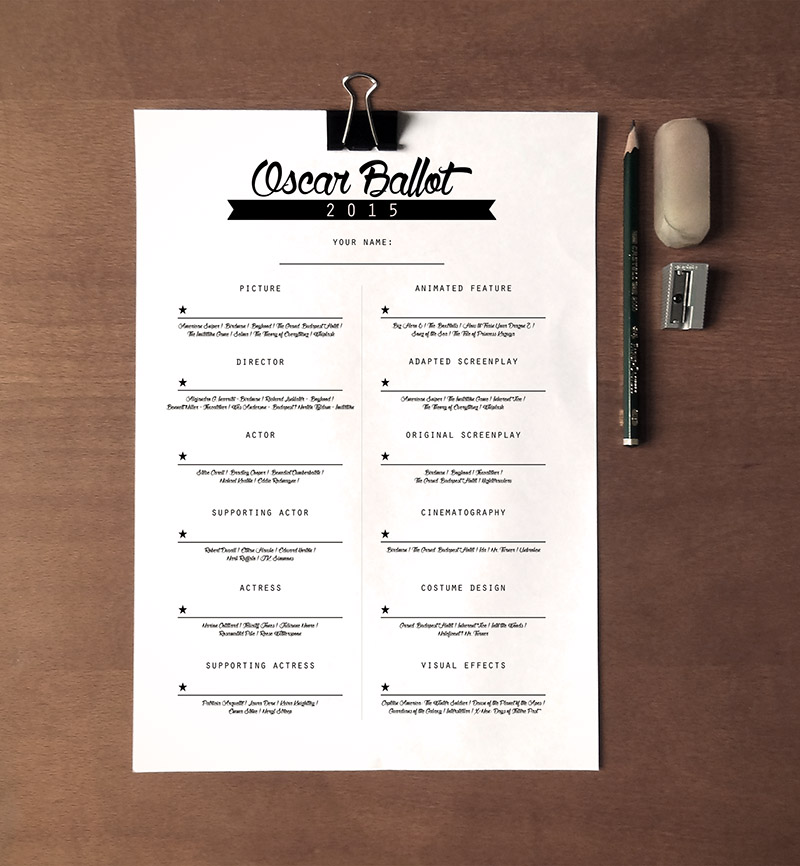 Gold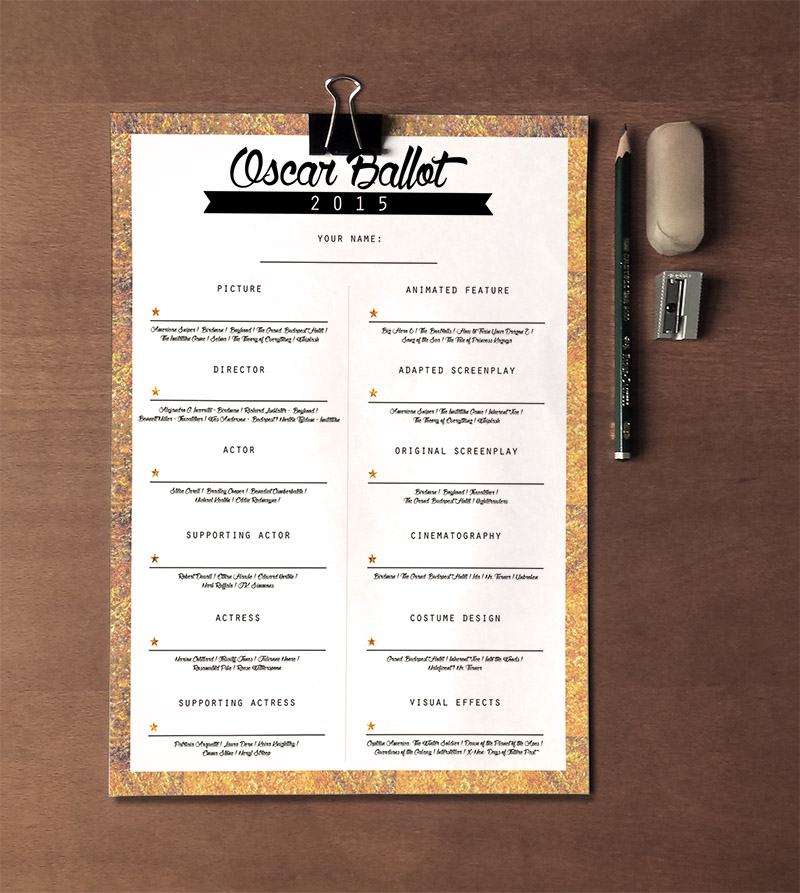 THE FINE PRINT: As always, play nice. For personal use only. Share with friends. Tag @littlegoldpixel on Instagram so I can see the art in action (it totally makes my day)!
P.S. More freebies!