Welcome to the first installment of Freebie Fridays! Yet another reason to say TGIF. Yes, I went there. I'm going to make that tagline happen.
This feature is a long time in the making. Audrey and I started emailing about it last year. We wanted a linkup that put the spotlight on the free artwork so many bloggers and artists are generously sharing on the Internet. So many of us are creatives who are cultivating our own businesses and/or careers, and these freebies are our extracurricular release, something we put out there just to make other people smile.
For those of you who have been wanting to try your hand at creating a printable or a wallpaper or a poster of your own, hopefully you will find that this is the perfect time to do so, and I'd be thrilled if you shared it with us here.
Scroll down to download my new freebie. Here's what I'm sharing today:
I Can't Even Free Printable
PDF is 8.5×11 inches. Download by clicking button beneath photo. Personal use only. Which means no monkey business with my bananas. The free version of this printable has a Little Gold Pixel watermark on it. This printable will be available watermark-free and in larger sizes for a small fee in the shop.
Tools: Photoshop, TT Chocolates font
Quick note: I have a lot of freebies on this blog, but this one takes the cake. I'm not joking when I say this is my favorite ever. I might even tape it in my cubicle at work, I love it that much.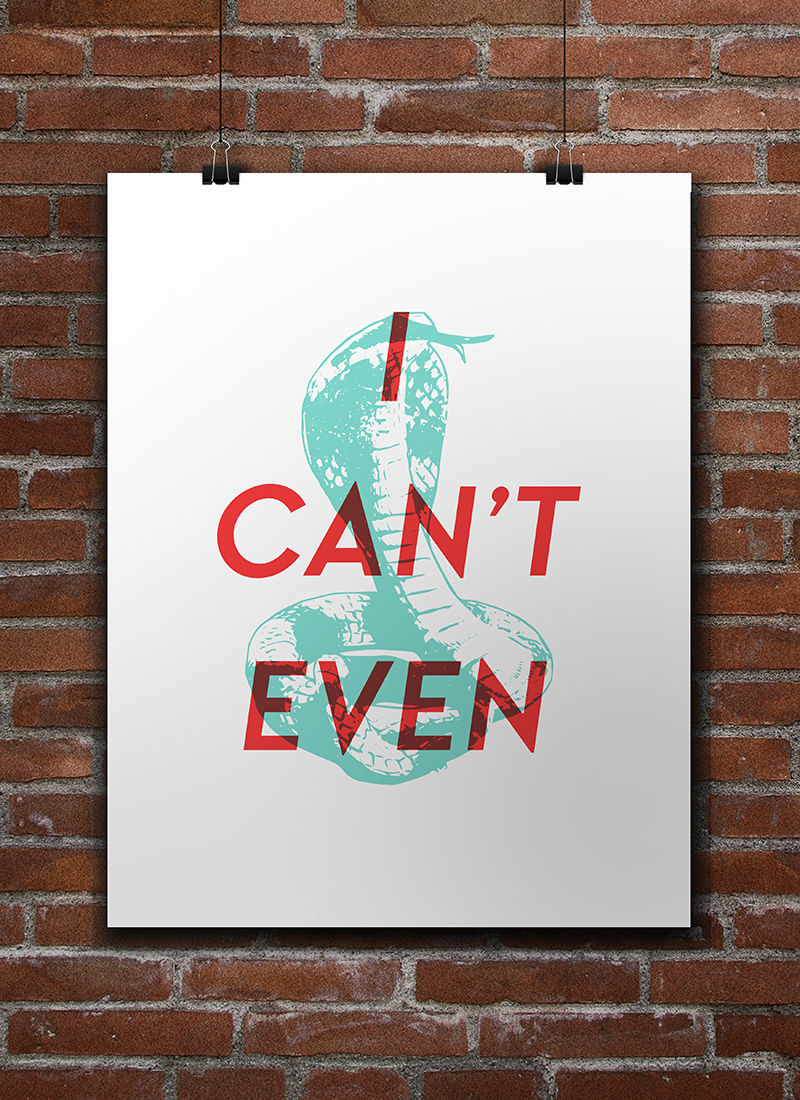 ---
P.S. Find all Freebie Friday posts here.