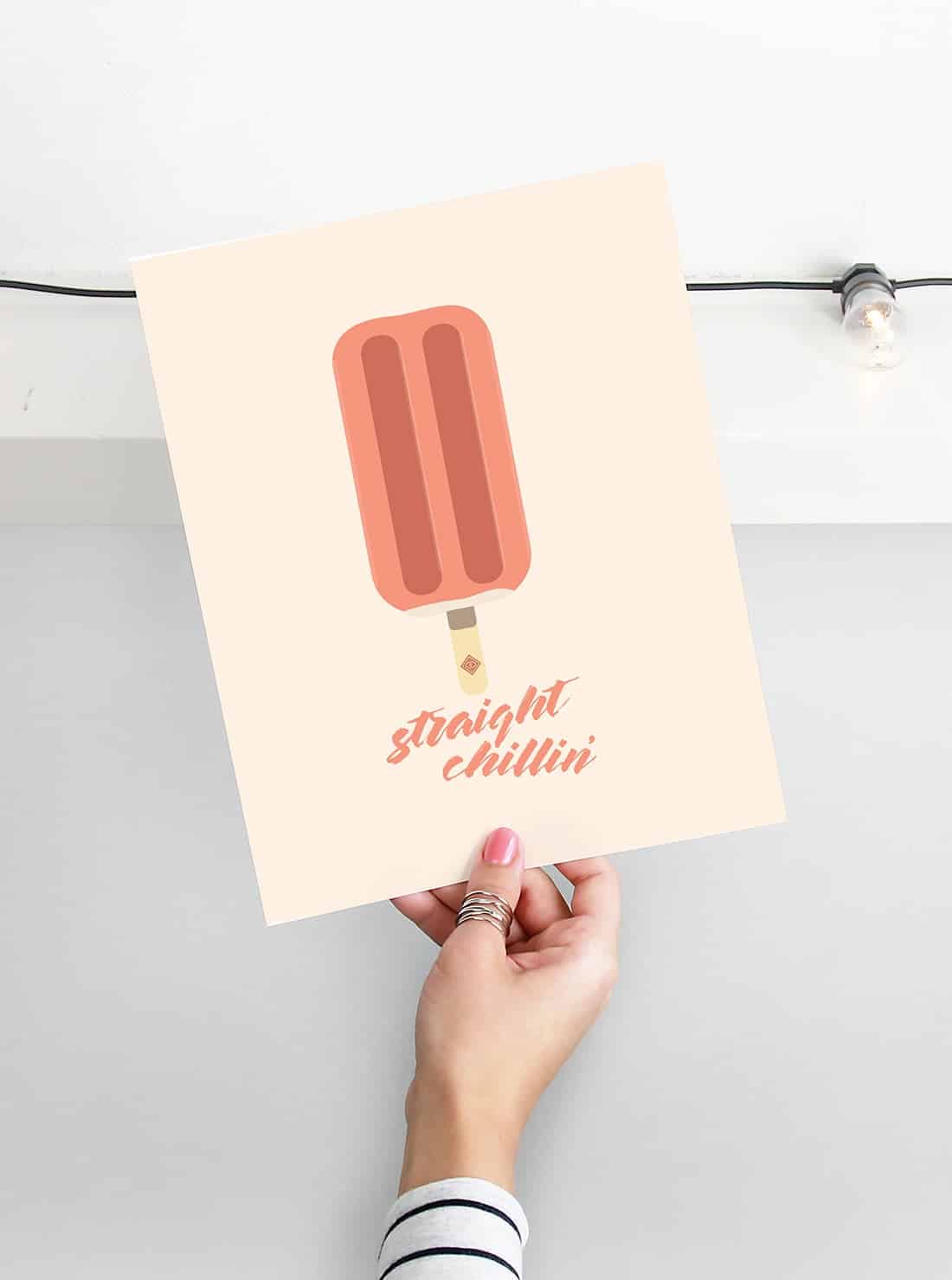 That moment when you set out to round up the best summer free printables but end up with so many ice cream free printables that you have no choice but to create an additional post focusing solely on frozen treats.
Yeah, that happened.
As if more than 40 freebies from all over the Internet wasn't enough, I made my own contribution for you. Don't forget to scroll down all the way to the bottom to get your Straight Chillin' free printable.
I created a Dreamsicle because it was always my favorite from the neighborhood ice cream truck when I was a kid.
Each time I heard the familiar tinny strains of "The Entertainer" growing closer and closer, I'd raid my piggy bank or check the couch for loose coins.
Oftentimes I ran up to the truck dripping wet, having extracted myself from some kind of watery summer fun in the back yard.
Do you have similar memories from your childhood?
If so, take a look at the artwork below to help transform your gallery walls for summer. Guaranteed to make you crave ice cream (if you weren't already).
40+ Ice Cream Free Printables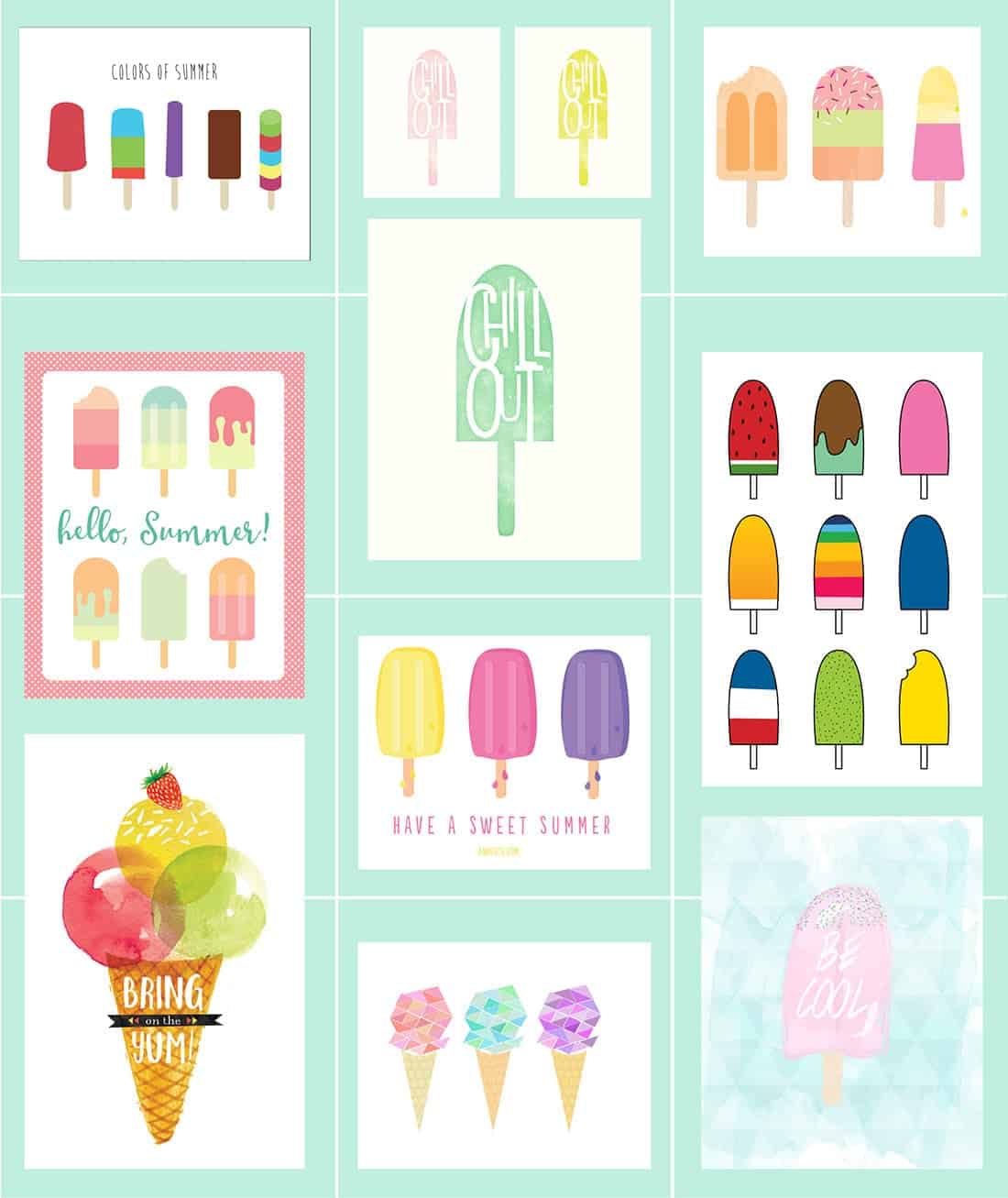 Click on the links below to get to the original download page. Most of these are for personal use only, so please check the individual artist's terms of use before printing.
We're going vertical on these, TOP to BOTTOM.
R1 = left; R2 = center; R3 = right
R1:
R2:
R3: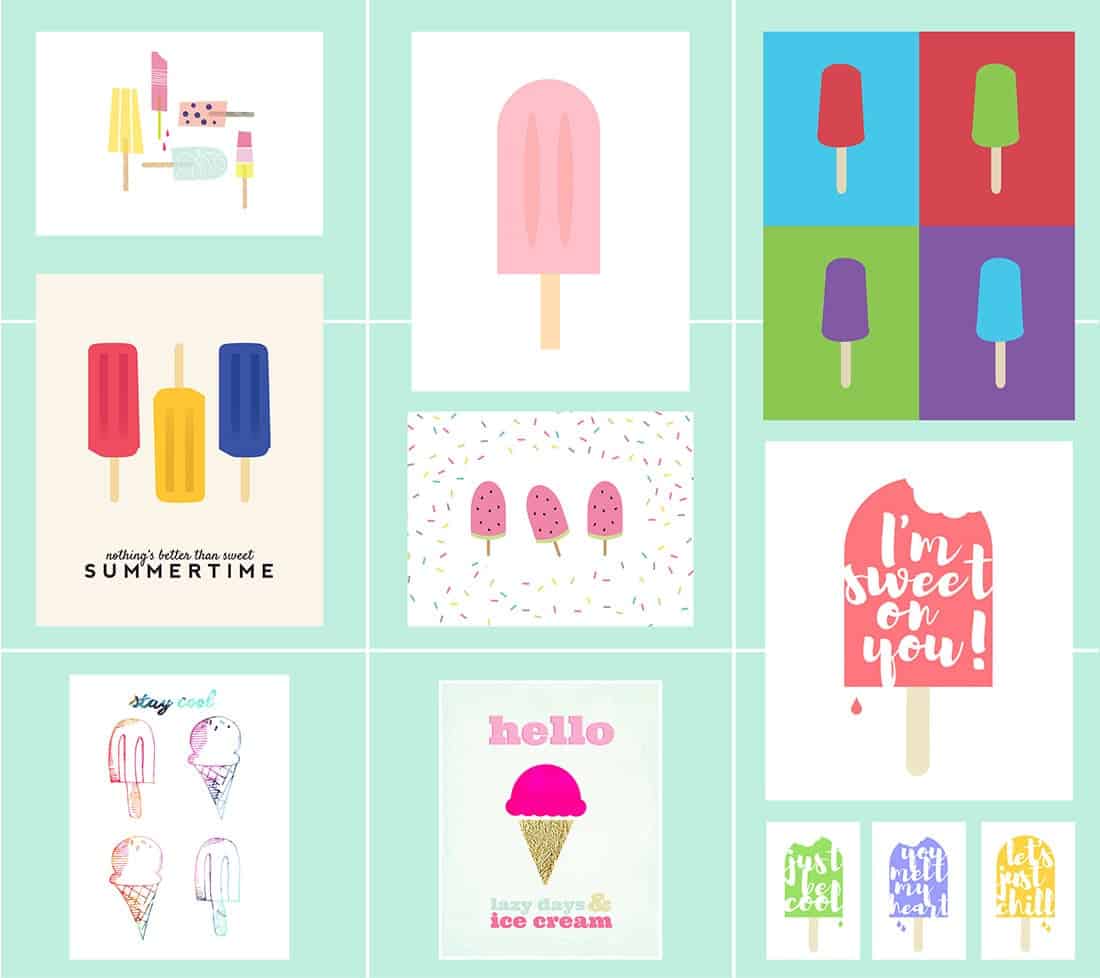 Again, LEFT to RIGHT,  TOP to BOTTOM.
R1:
R2:
R3: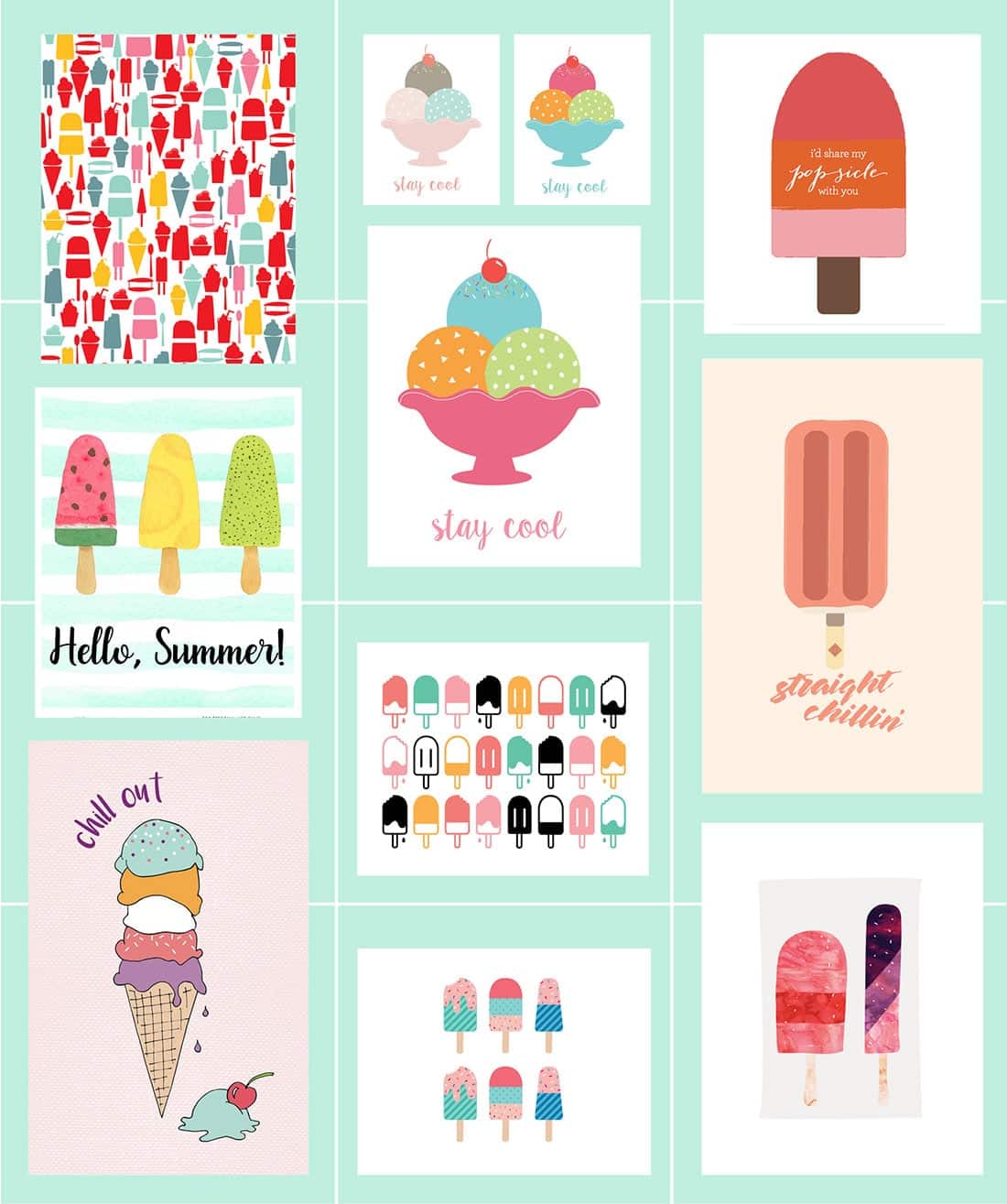 Don't forget: we're going vertical on these, TOP to BOTTOM.
R1:
R2:
R3: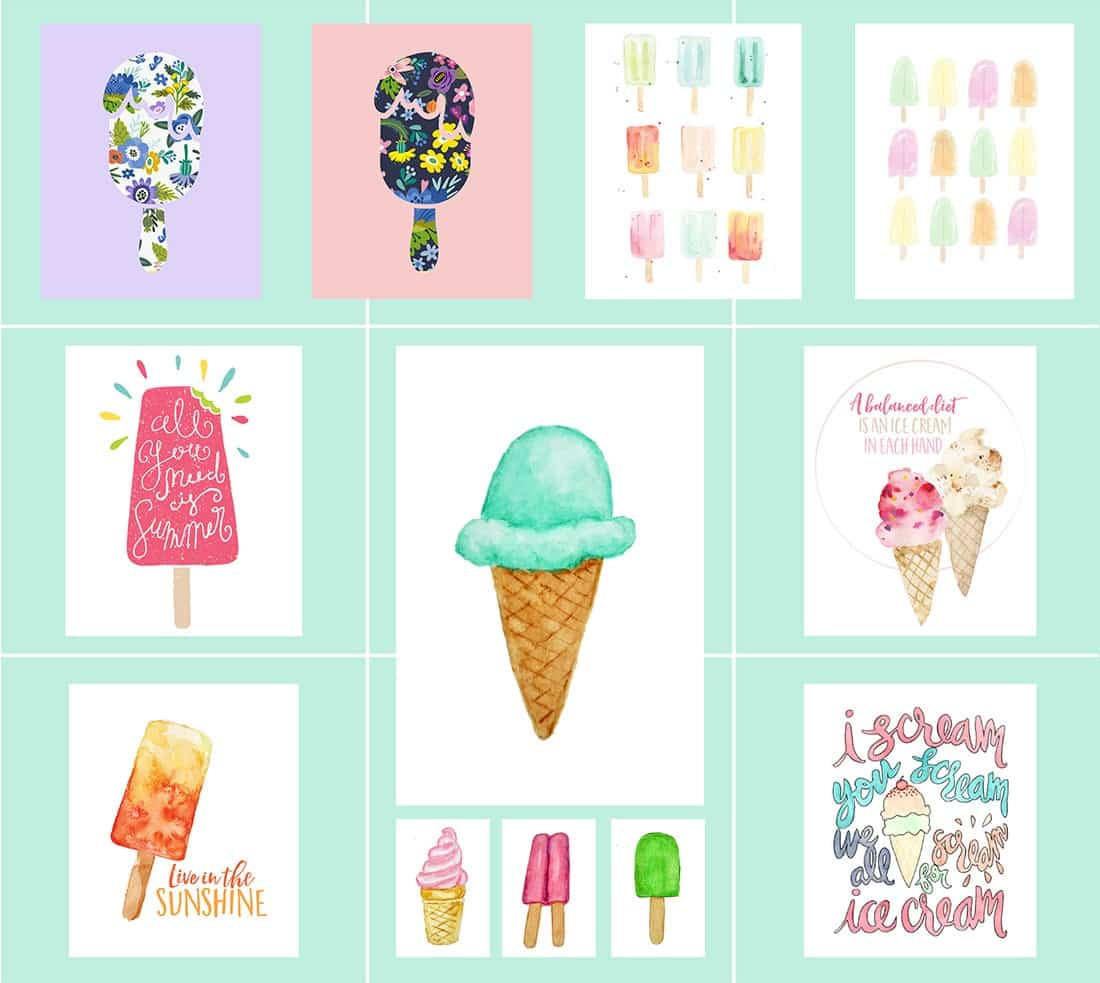 One more time: TOP to BOTTOM.
R1:
R2:
R3:
Straight Chillin' Popsicle Free Printable
Tools used: Adobe Illustrator, Flower City font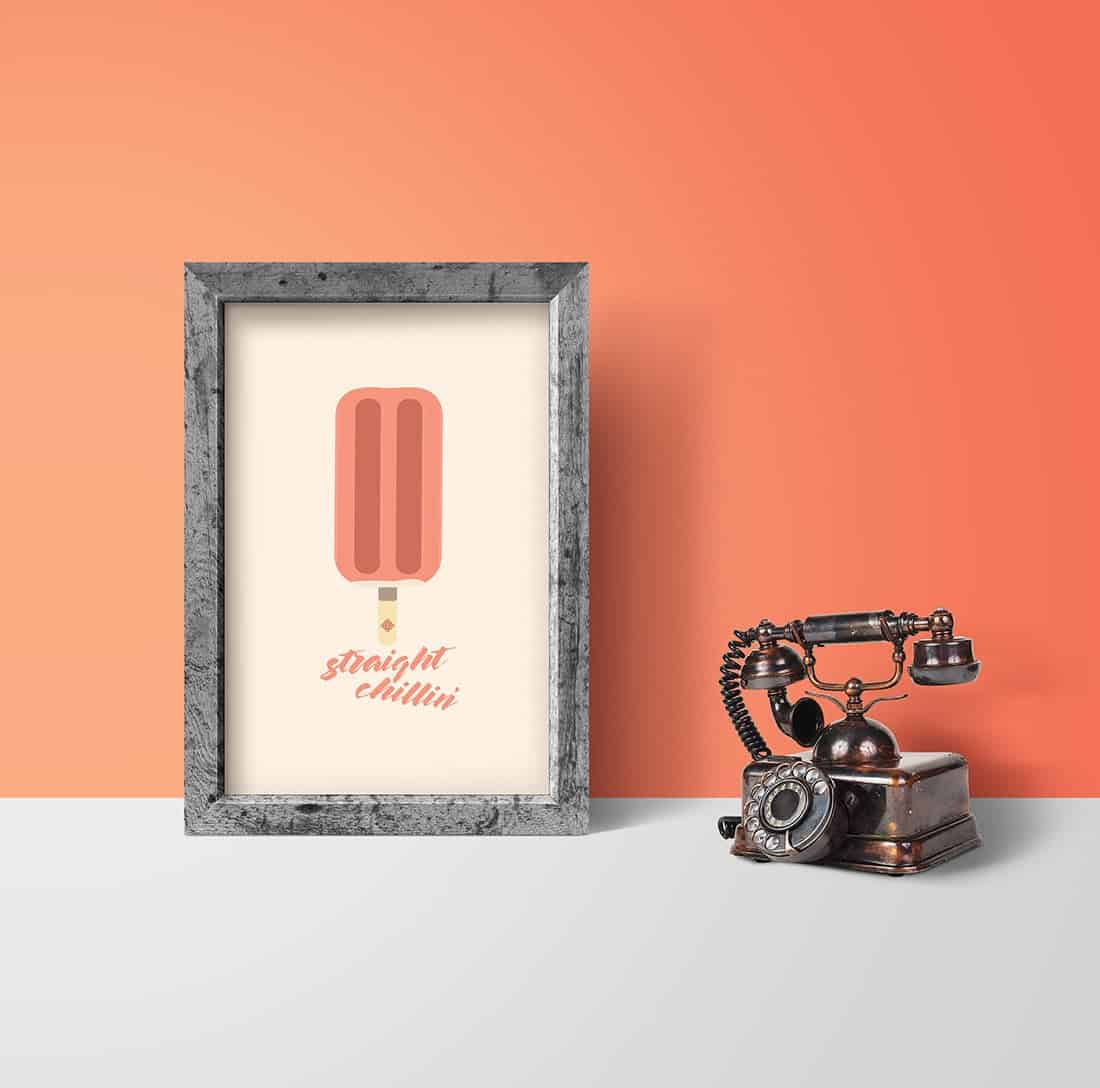 Bookmark for later: