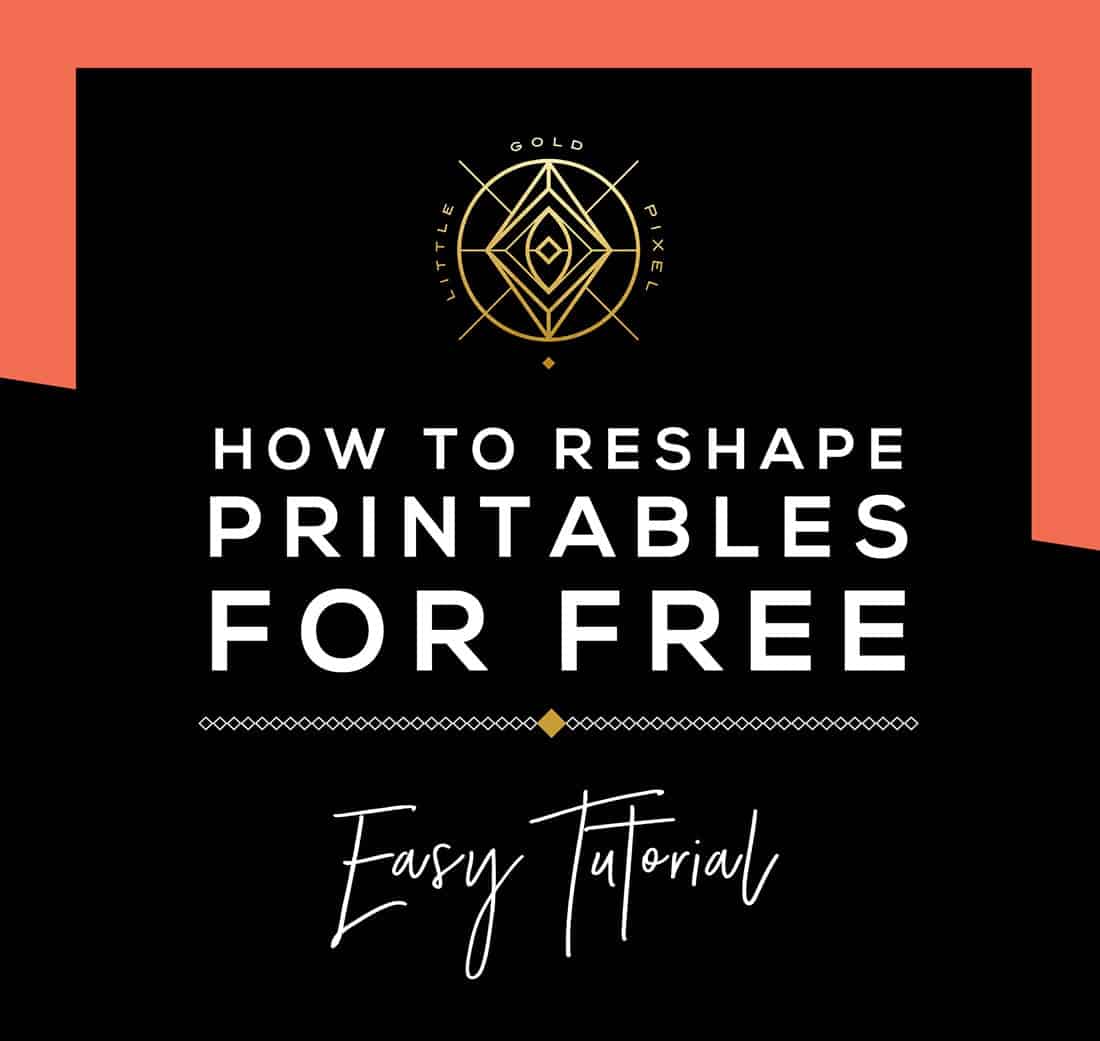 Have you ever come across a piece of free art that you'd love to use, if only it were vertical instead of horizontal?
Or if only it were horizontal instead of vertical?
I've definitely been there, too. Usually I just pop over into Photoshop and fix the problem. But I realize that not everyone has access to the best design programs, or the practical knowledge to use them, so I'm going to walk you through how to do this using only free tools online.
(Still, I highly recommend upgrading to Adobe CC at some point if you want to learn how to design your own printables. Click here to get my free design whiz kit today to help boost your creativity!)
Before we get started on this easy tutorial to reshape printables, a caveat: This method works best with simple backgrounds. Do not expect to get professional results with complicated backgrounds. That's a whole other, more advanced tutorial.
This method is perfect for quote printables and printables with simple white, black or colored backgrounds. Do you have one of those? Good, let's get started.
Step by step: How to Reshape Printables Using Free Tools
Do you have five minutes? You have time to reshape your printable!
STEP 1
The first thing to do is go to PDF 2 JPG and follow the instructions to convert your file into a JPG (you cannot upload a PDF into Canva, where we're going next). Make sure you choose the "Excellent – 300 dpi" JPG option to ensure a crisp, high-res JPG.
STEP 2
Let's move over to Canva, starting on your "create a design" page.
Take a look in the upper righthand corner and select "use custom dimensions."
Type your dimensions (don't forget to change the units to inches).
Ta-da! You've created a template in the correct size for your frame.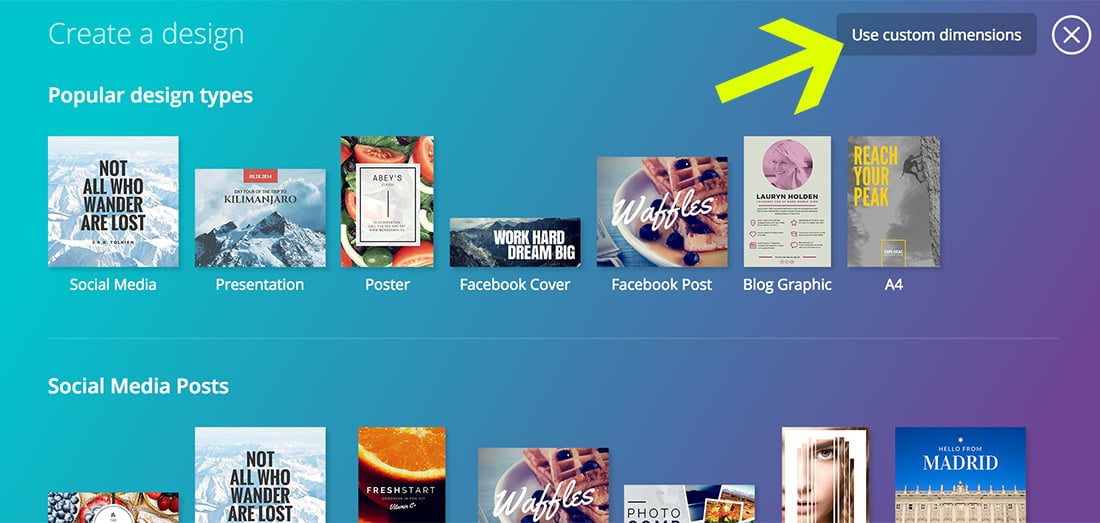 STEP 3
Next, upload your newly created JPG.
Then drag and drop onto the template, and resize by manipulating the corners of the image.
At this point you'll notice that you have some white space left on the side. If you have a black or white background, it's as simple as changing the color in the background tab to either black or white and skipping to STEP 5.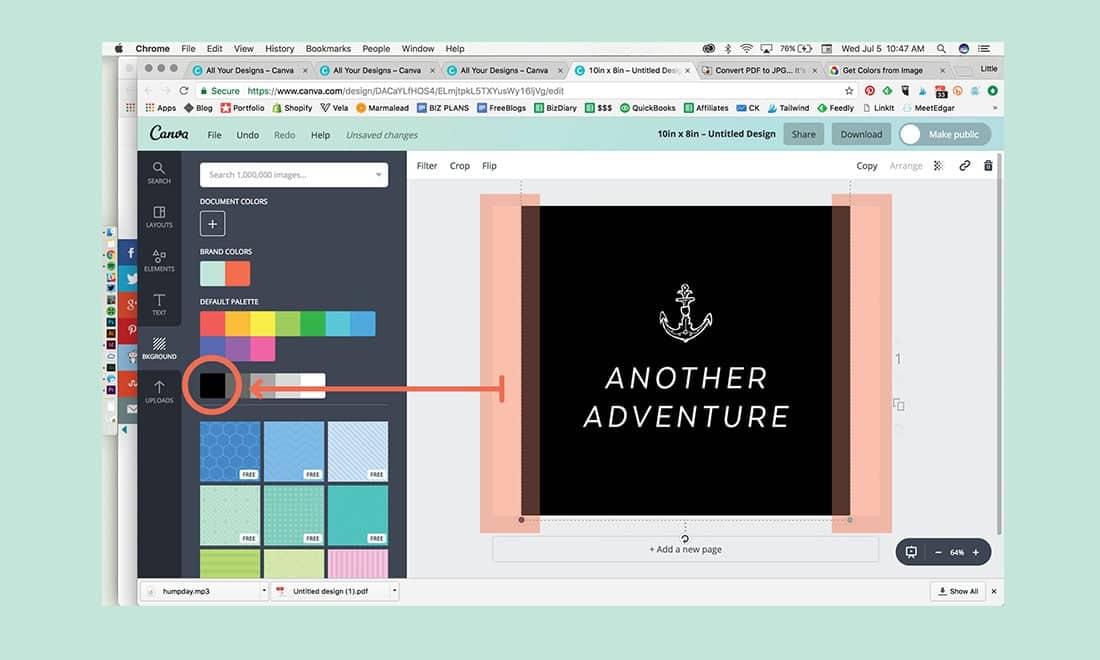 If you have a different color, move on to Step 4.
STEP 4
You are going to need a HEX code to color match the background of your colored printable. Don't fret; it's super easy to get using the HTML Color Codes site. Simply upload your JPG, then click on the background to get the code.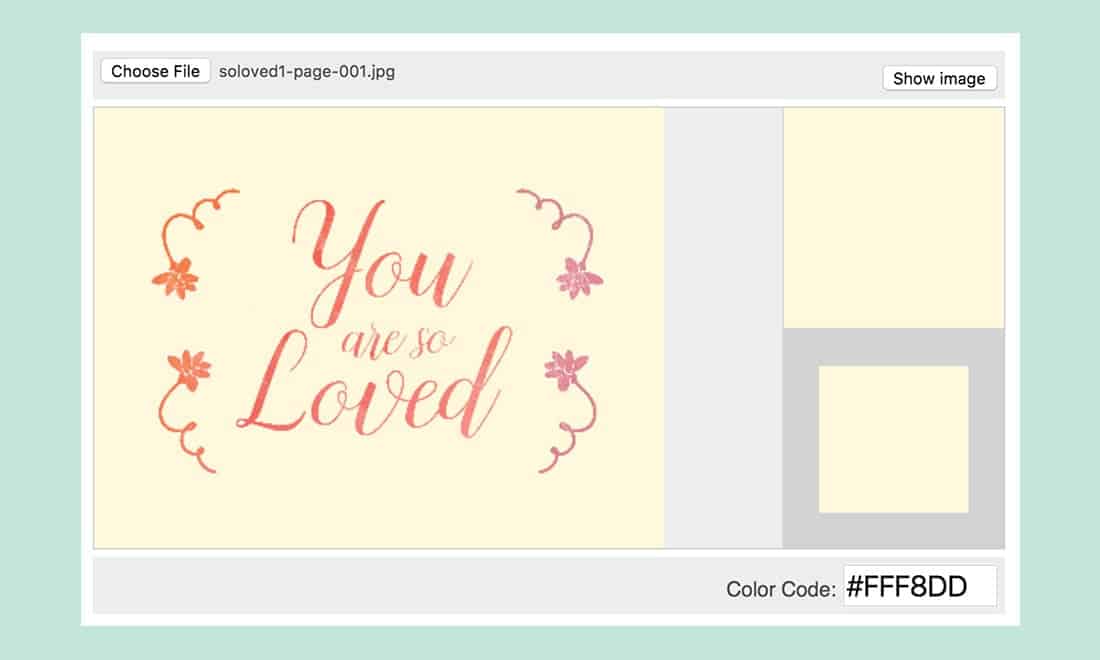 Copy the code, then head back to Canva. In the background tab, click "Document Colors." A color wheel will pop up. Paste your code at the bottom, and voila! You have a perfectly matched background for your reshaped printable.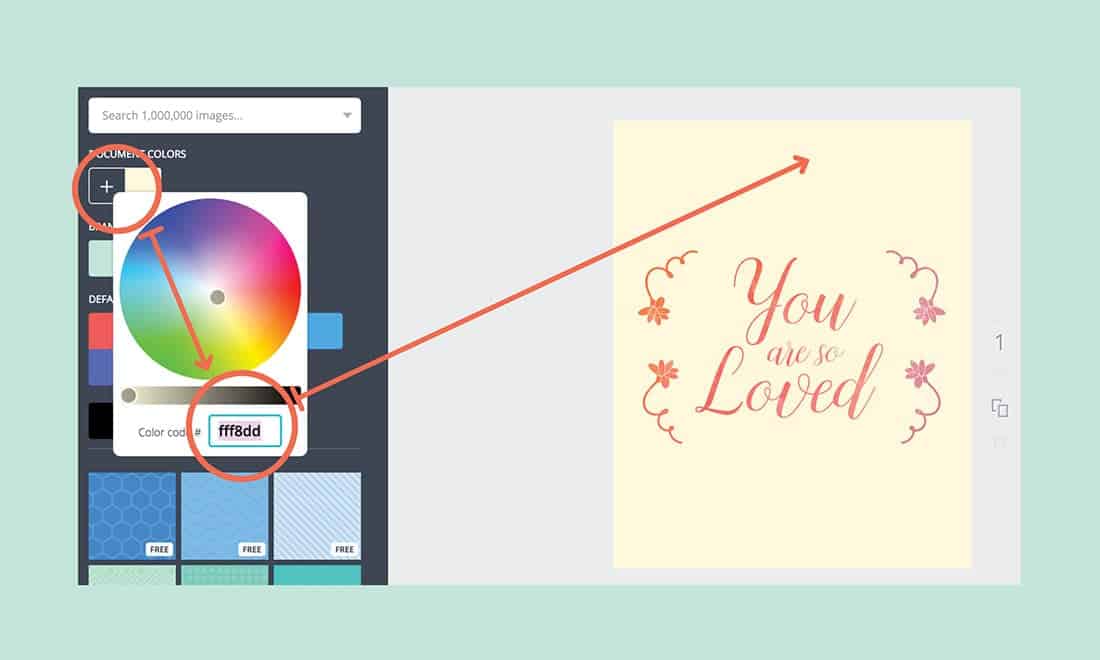 STEP 5
Download your creation as a PDF print file, and print out your newly reshaped printable!
This tutorial works both ways — from horizontal to vertical and vertical to horizontal.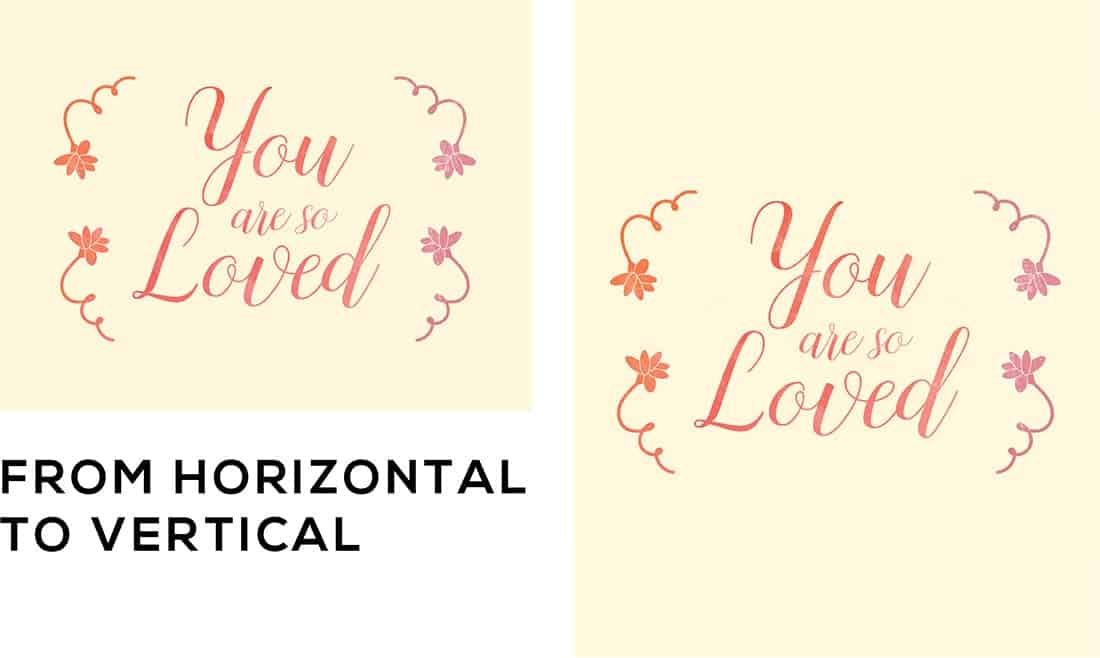 Download the original You are so Loved file here.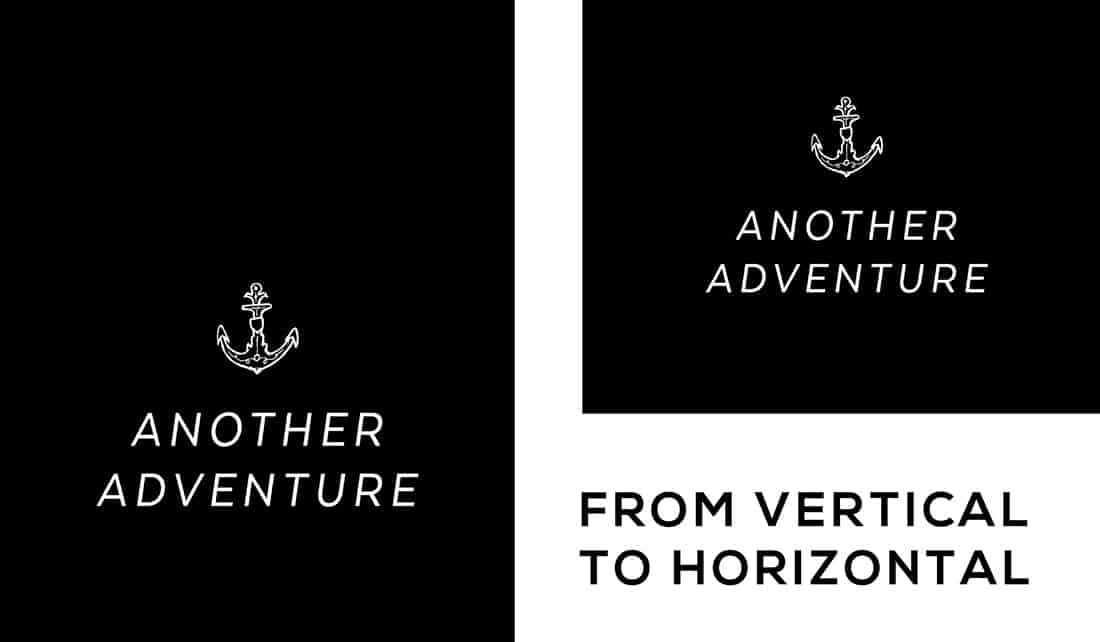 Download the original Another Adventure file here.
Watch It! How to Reshape Printables Using Free Tools
In this real-time video, I walk you through the entire process, which should only take you a few minutes!
Bookmark for later: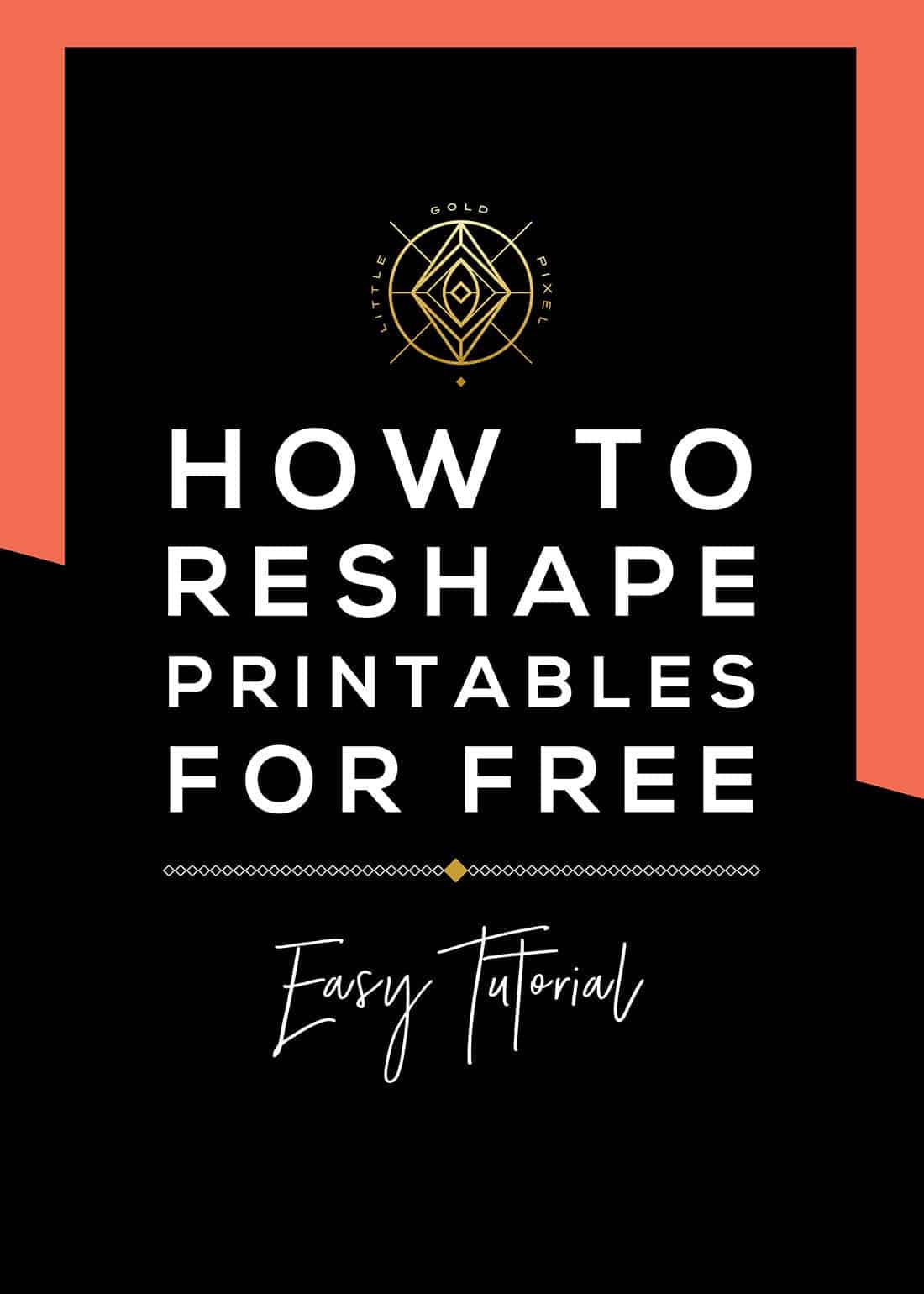 P.S. Resizing a printable is just as easy! Plus find other tutorials.
P.P.S. Learn even more cool stuff on Skillshare.
P.P.P.S. Peep my list of design resources.
---